Design for a Radically Changing World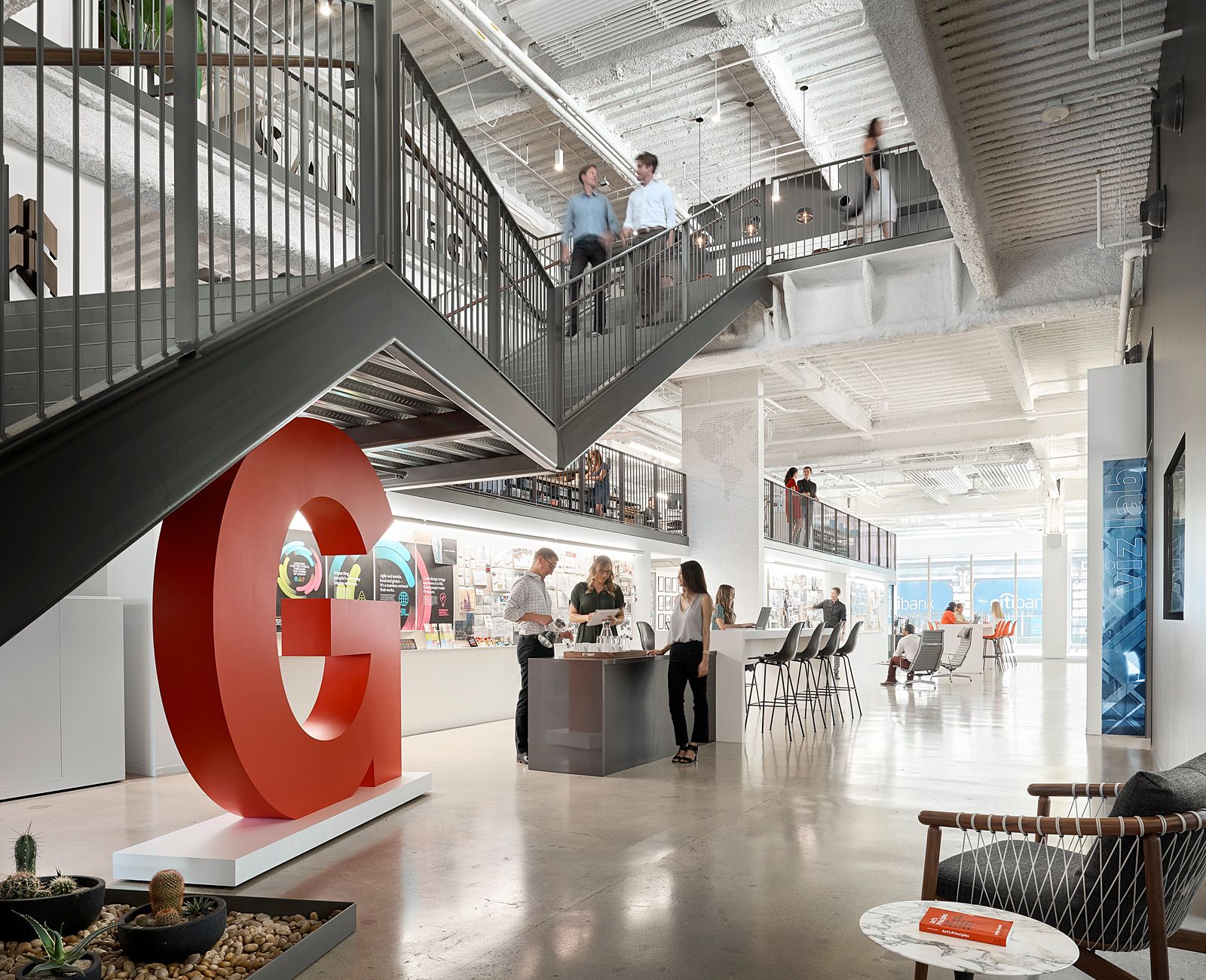 Leadership is about lighting a way forward. It's also about creating an environment for people to do their best work and thrive. It's about our unique culture. Our goal since our founding has been to invest in people and a culture of belonging, inclusion, creativity, and connection. And it's because of this rich, people-first culture that we've been able to thrive through intense adversity and change.
In just over two years, Gensler has rebounded from the pandemic stronger because we doubled down on our vision, purpose, and core values. We made investments in new ideas, tools, research, and design innovation. We sought out and hired the best talent. Incredibly, over 3,000 people have joined our firm globally since the start of the pandemic – and now, with nearly 7,000 people in 52 offices around the world, we're poised to shape the future of cities in profound new ways. Remarkably, our teams designed projects in over 100 countries during the pandemic.
The world around us is undergoing unprecedented transformation, with new crises rapidly emerging. But our success means that we can continue to lead our clients through the ongoing challenges facing everyone.
"
The world around us is undergoing unprecedented transformation, with new crises rapidly emerging.
The Crisis Multiplier
Today's era of dramatic change is more complex than ever before. Over the past two years, we've witnessed wave after wave of crises, with lasting repercussions for human health, the environment, our social fabric, and global security. We describe this as a "crisis multiplier," in which compounding issues multiply the speed of cascading consequences.
The global pandemic, the social justice awakening, the clear and present danger of rising CO2 levels, and the volatile economy are feeding a growing sense of global instability. Any one of these would require a significant recalibration. Together, they are creating a fundamental shift that will influence design and the built environment at the core. We think these critical issues will continue to impact real estate and the building industry for years to come.
How Design Responds
So, how does design change? How does a design firm like ours adapt to new realities?
We believe design has a unique and profound role to play in making a difference in the world and tackling the world's toughest challenges. Design can be the antidote that brings optimism and direction in destabilizing times. Design can find solutions to complex situations.
Over the past 25 years, the idea of design has shifted considerably. What was once thought of as a purely aesthetic discipline in the 20th century, design now plays a key strategic role in business decisions for every type of organization in the world.
Through our experience over the past two years, people are seeing that the true value of space isn't in the geometry and aesthetic of a building. Rather, a building's true value lies in the experience the space provides to people. This is true now more than ever because of the radical changes taking place and the need for new types of places that are speaking to those needs.
While the nature of today's challenges seems to be different, the cycle of transformative design has been our strength throughout Gensler's history. We have embraced change. We've evolved and transformed. We've listened and learned from our clients and communities. And whenever we've ventured into uncharted territory, we've remained confident in each other to invent and grow into an even better design firm.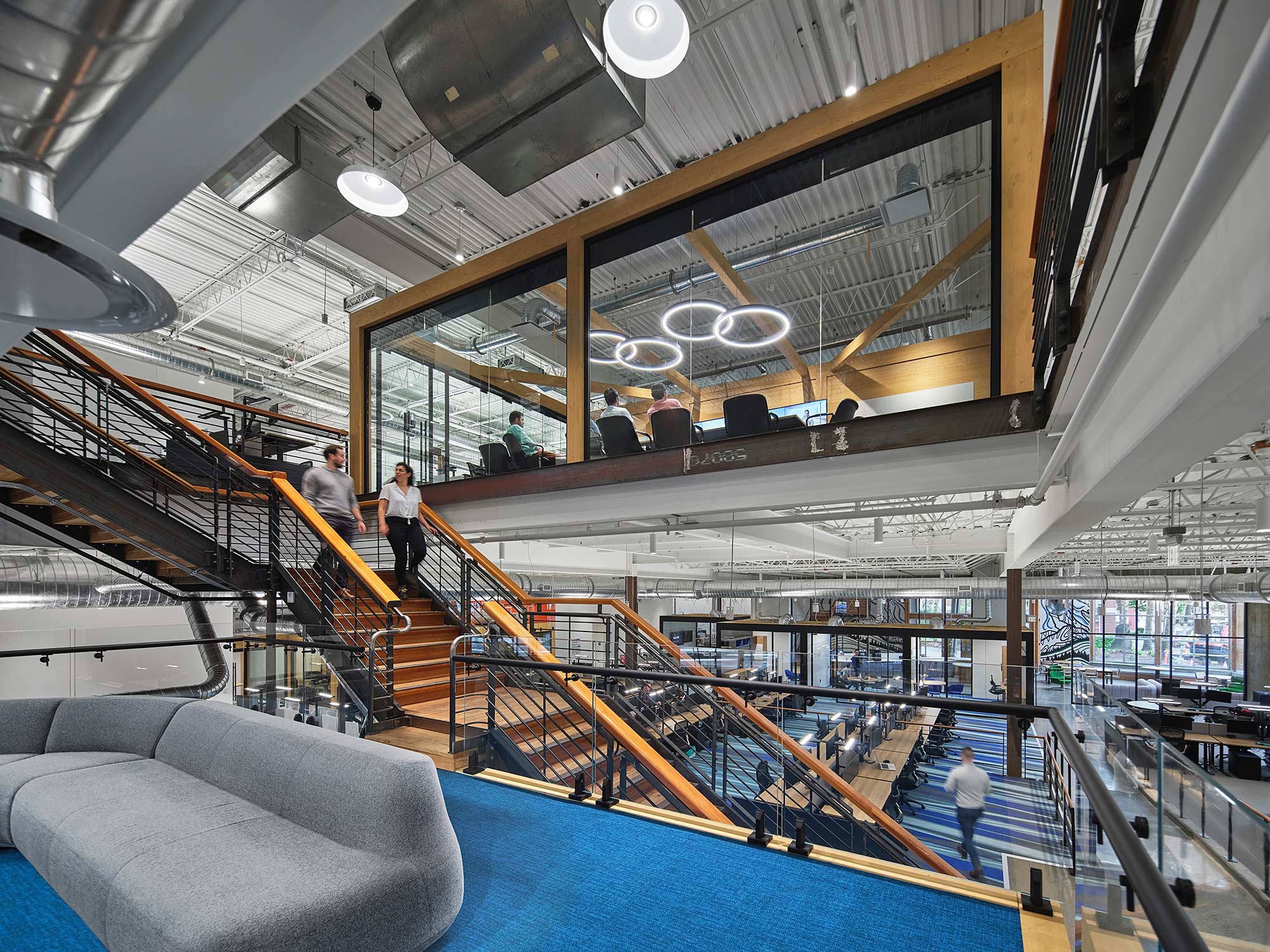 The Gensler Culture
Gensler's ability to thrive through multiple storms — including the one we're in now — comes from our unwavering commitment to our people and our culture. We draw strength from our diversity of perspectives and ideas, grounded in the premise that creativity is catalyzed when people of different experiences, backgrounds, and generations intermingle. We value each other's points of view, and we seek out inclusivity. It's an ethos that binds us together.
We are also stronger because of our shared values and our One-Firm Firm culture. By working seamlessly as an interconnected firm, we're able to make the greatest impact for people all over the world. It's a collaborative culture composed of experts from all over our firm, working together to bring the best talent and the best expertise to every project.
Innovation has been part of Gensler's DNA from the start, and we've built on that foundation by promoting a culture of research and innovation that informs our project work, strengthens our client relationships, and yields new thought leadership. And we continue to sharpen our focus on one of the most urgent challenges we face as a profession — climate change. Through our Gensler Cities Climate Challenge (GC3) initiative, we have committed to achieve net zero carbon emissions in all our projects by the year 2030. And through our Green Materials Initiative, we are reshaping the entire building materials supply chain to significantly reduce construction-related carbon emissions.
Putting People First
We do all this by putting our people first. We want to empower our team members to pursue their passions and make a difference in the world. When we share the same goals, we move the entire enterprise forward. And we've never worked together so well.
In the past two years, our people have stepped up in ways they've never been asked to do before. They've pulled through adversity and hardship. They've adapted to working from home and now, have begun to reassimilate themselves into the office environment. It's been a difficult season, so thank you for your perseverance and grit. Thank you to our team of nearly 7,000 talented people for boldly leading Gensler through these challenging times and for being the lifeblood of our One-Firm Firm culture.
"
We're leading the way with a fortitude built on design innovation, global and local client relationships, financial strength, collaborative leadership, and the industry's best talent.
To Our Clients
This culture and history of overcoming adversity is what separates us from other design firms. It's reflected in the big picture of who we are, but also in every project. It's an outgrowth of our client-first approach. From the beginnings of our firm, we have always placed our clients in the lead position. The companies with which we collaborate open so many doors to new thinking, new solutions, and better environments to live, work, and play for people all over the world. For that, we say thank you. Working as trusted advisors, it's our mission to help solve your organization's design and real estate challenges and give you the best service possible. We look forward to another year of strengthening our relationships through client webinars, industry leadership roundtables, and one-on-one conversations.
The Decade Ahead
As we wrestle with such radically changing circumstances, we have seized the opportunity to re-examine how we position our firm to thrive. Every 10 years we build on our vision and set new, ambitious goals for the firm — goals that make us stretch, grow, and propel the organization forward. Now we're moving forward with Vision 2030, our roadmap for enriching the human experience in the communities where we work and for achieving design innovation through diversity of thought.
Crises and change are here, and more will come. We believe the only way to accommodate that change is to inspire, lead, and show people an exciting future that exceeds the past. Our vision, purpose, and unique culture is the differentiator, and our people's leadership, passion, and hard work are the keys to unlocking how we help our clients solve some of the most urgent challenges they face. By leveraging our diversity of ideas, our culture of research and innovation, and our One-Firm Firm global platform, we come prepared to move forward together into a new era defined by design.