An Opportunity to Unlock Value for Underutilized Assets: Office Conversions for Senior Living
March 01, 2023 | By Michael Hendershot
Designing for senior life has a unique set of requirements that designers are starting to turn their attention to more and more. As developers seek to create a better living experience for residents over 55, other questions come into play. Where do older adults want to spend their later years in life? What local attractions are they looking for? Add in the office vacancy crisis plaguing cities across the U.S. and an interesting opportunity arises — office conversions for senior living.
Though the office-to-residential trend seems like a turnkey solution to combat rising vacancy rates, we've learned it's not a one-size-fits-all answer. Many empty office buildings don't meet the requirements developers are looking for in a worthwhile conversion. However, with the unique needs of a senior living community, many of these underutilized buildings become a viable asset opportunity.
Applying the office-to-residential blueprint to senior living has many attractive benefits. Local businesses and amenities provide residents with varied and stimulating activities located close to home, some that are not always available to suburban facilities. Senior living building efficiency can be more conducive to retrofitting a deeper floor plate and repurposing of core spaces that are often obstacles to typical residential conversions. Downtown locations are also better served by public transportation, complementing existing office garages to meet the parking needs for staff and residents.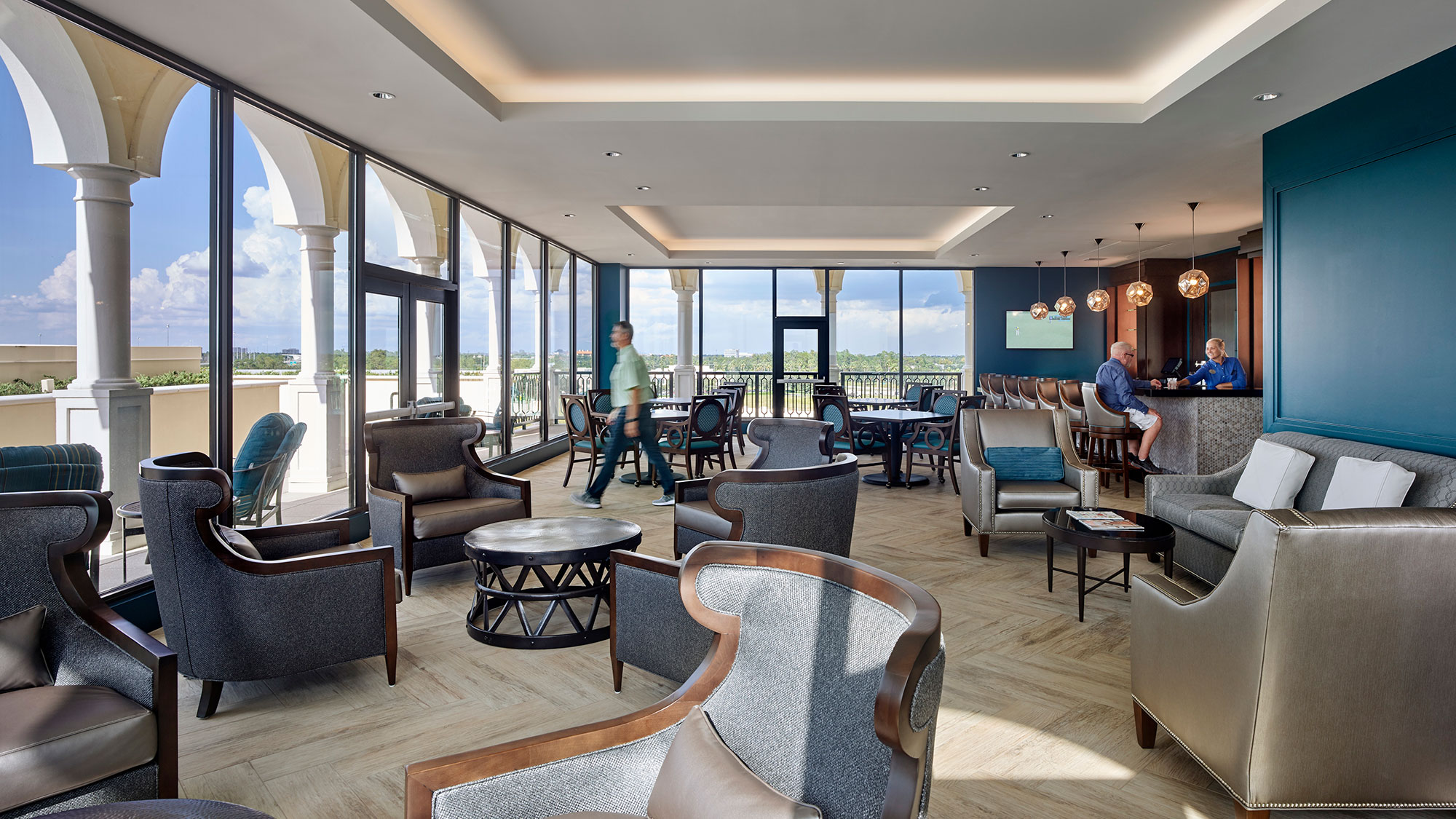 Office Floor Plate Optimization for Office-to-Senior Living Conversion
In many conversion opportunities, the office floor plate does not easily convert into a residential layout. However, senior living communities require a variety of common areas and wider corridors that can fit into an office building's deeper floor plate. In a residential conversion, these deeper floor plates lead to long, narrow units and that are inefficient and unattractive in today's market. In a senior living conversion, spaces like libraries, card rooms, gyms, arts and craft rooms, and theaters can take up space that would otherwise go unused.
These amenity areas and facilities that are essential to a functional and desirable senior living residence are unnecessary in a typical multifamily project. Laundry facilities and restrooms for assisted and memory care residents can utilize existing core space in an office conversion more effectively as they don't need access to the exterior or direct sunlight. Required outdoor spaces can also be introduced to reduce the effective depth of the floor plate.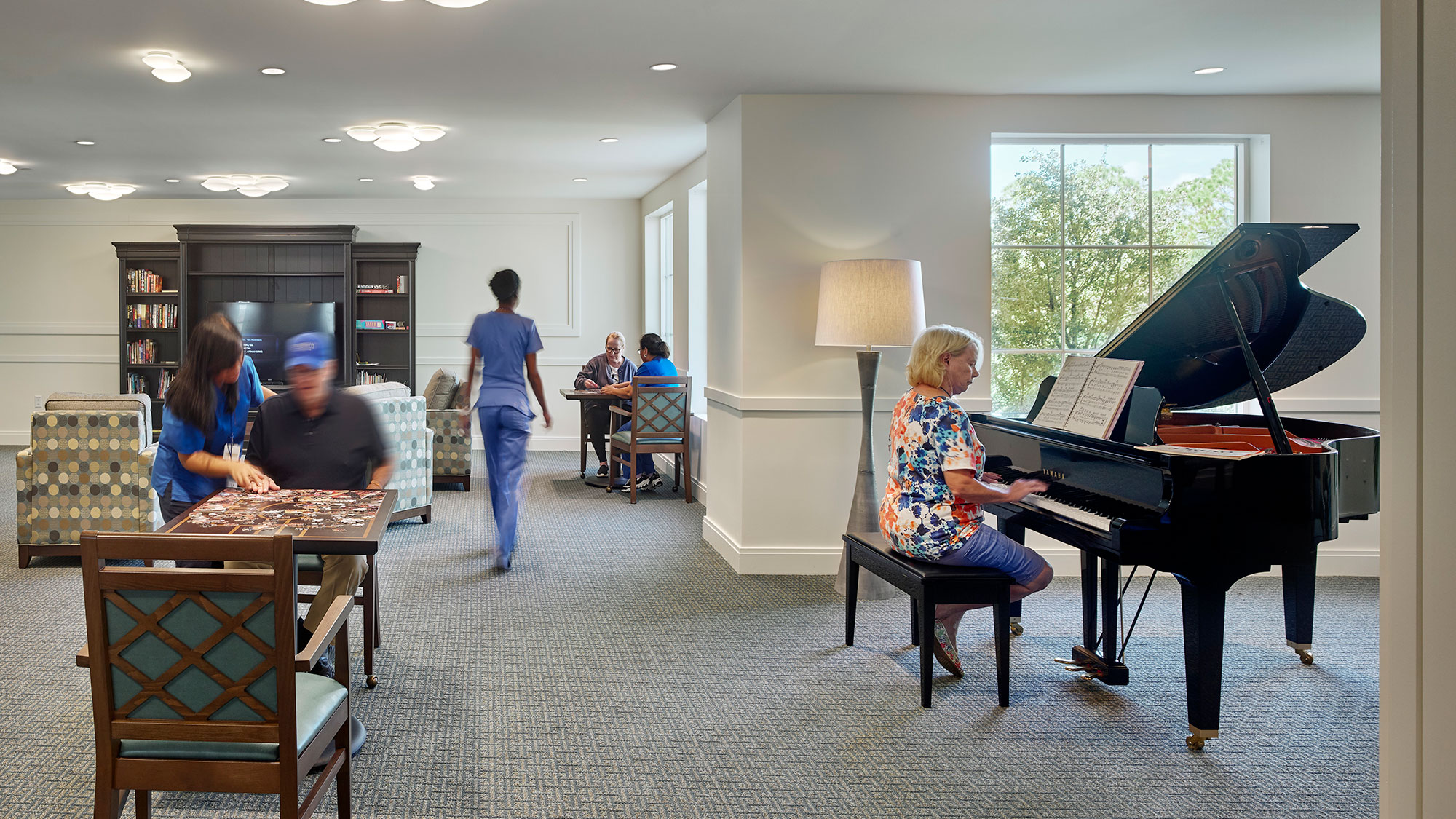 Urban Core Amenities Are a Draw and a Cost Savings Opportunity
The downtown and urban locations of vacant office buildings provide an ideal location for senior living communities. Gensler's 2021 City Pulse Survey discovered that Baby Boomers prefer a city life and to age in place, rather than relocating to suburban areas. As such, we need to reconsider the place that active aging and senior living developments can play in the urban mix.
Urban areas that are better served by public transportation present a variety of options that are not available in rural and suburban areas. Cities and central business districts are also equipped with attractions, amenities, and facilities that are essential for residents over 55, including salons, retail stores, movie theaters, and museums. Additionally, many urban cores are home to top healthcare facilities. Amenities that might not fit into an office-to-senior living conversion can be found within blocks of a downtown location, presenting a cost savings opportunity.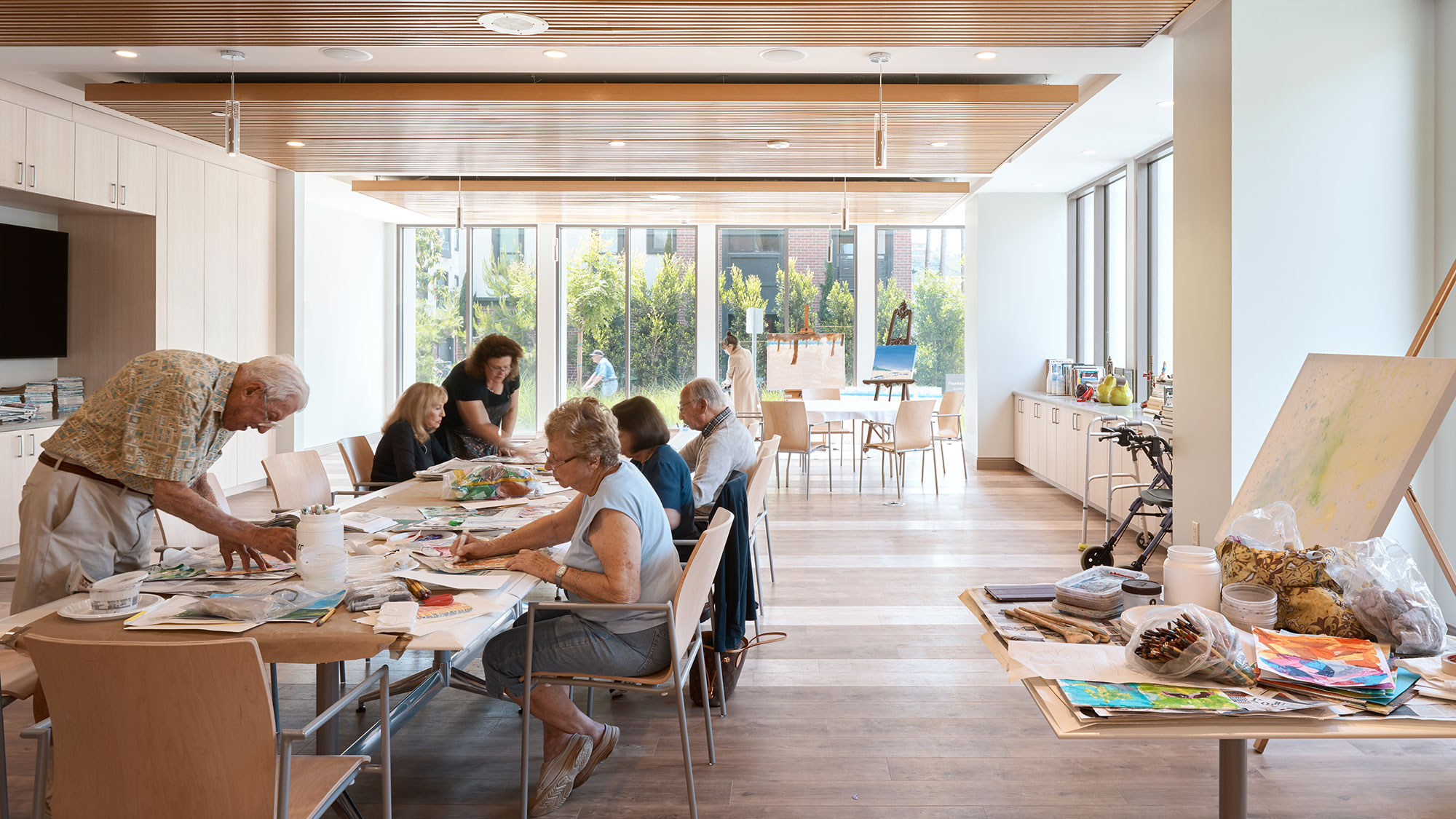 Optimal Existing Building Structure for Easier Reconfiguration
From a developer and building structure point of view, an office-to-senior living conversion meets many of the requirements for a licensed facility, such as fire rated floors and structure. The high floor-to-floor heights are also an advantage, allowing for the routing of new building systems. When bathrooms and kitchens are added to the floor plan, the additional space makes reconfiguration easier and better contributes to the bottom line.
Adapting the new model of office-to-residential conversions to create fully amenitized senior living communities in vibrant urban areas increases the overall well-being of cities. Residents over 55 have much value to bring to downtown areas that are suffering from rising office vacancy rates. Multigenerational development has been shown to be beneficial to overall diversity, well-being, and profit potential. By reevaluating available office stock and thinking with a senior living mindset, more abandoned assets can be revitalized.
For media inquiries, email .