We partner with media industry clients to create compelling, purpose-built media workplaces, studios, newsrooms, and campuses. These projects empower our clients to attract creative talent, embrace change, and foster connected cultures.
"
Given that everyone is competing for talent, especially tech-savvy talent, the media industry needs to create workplaces that use technology to better the employee experience.
—Johnathan Sandler, Media leader
MEDIA INDUSTRY DESIGN TRENDS TO WATCH
The industry will need a new generation of content creation spaces that reach beyond traditional locations.
Winning the race to capture subscribers will depend on how quickly companies can build new environments to create content. Modular design strategies for soundstages and studios that provide a replicable kit of parts can accelerate build times as the industry embraces unexpected locations — from Montana to Nairobi — as viable hubs of creation.
Passion for content and content-ready workplaces will drive employees to come into the office.
Media companies have a secret weapon in the talent war: passion for the work they create. As hybrid work takes shape, the most effective offices will enable content creation on-site and celebrate the characters, movies, and music that media organizations produce. Workplaces will become increasingly immersive to provide fulfilling experiences people can't find elsewhere.
Climate action goals focused on reducing energy usage are taking center stage in new media projects.
Sustainability has emerged as a key priority as the industry sets goals to demonstrate its values. Workplace energy efficiency, especially in production spaces like soundstages with intense electricity requirements, is a critical focus area. Previously niche resilience strategies, including photovoltaic arrays, on-site stormwater retention, and geothermal, are becoming the norm.
India's streaming audience is poised to reach 1 billion screens by 2024.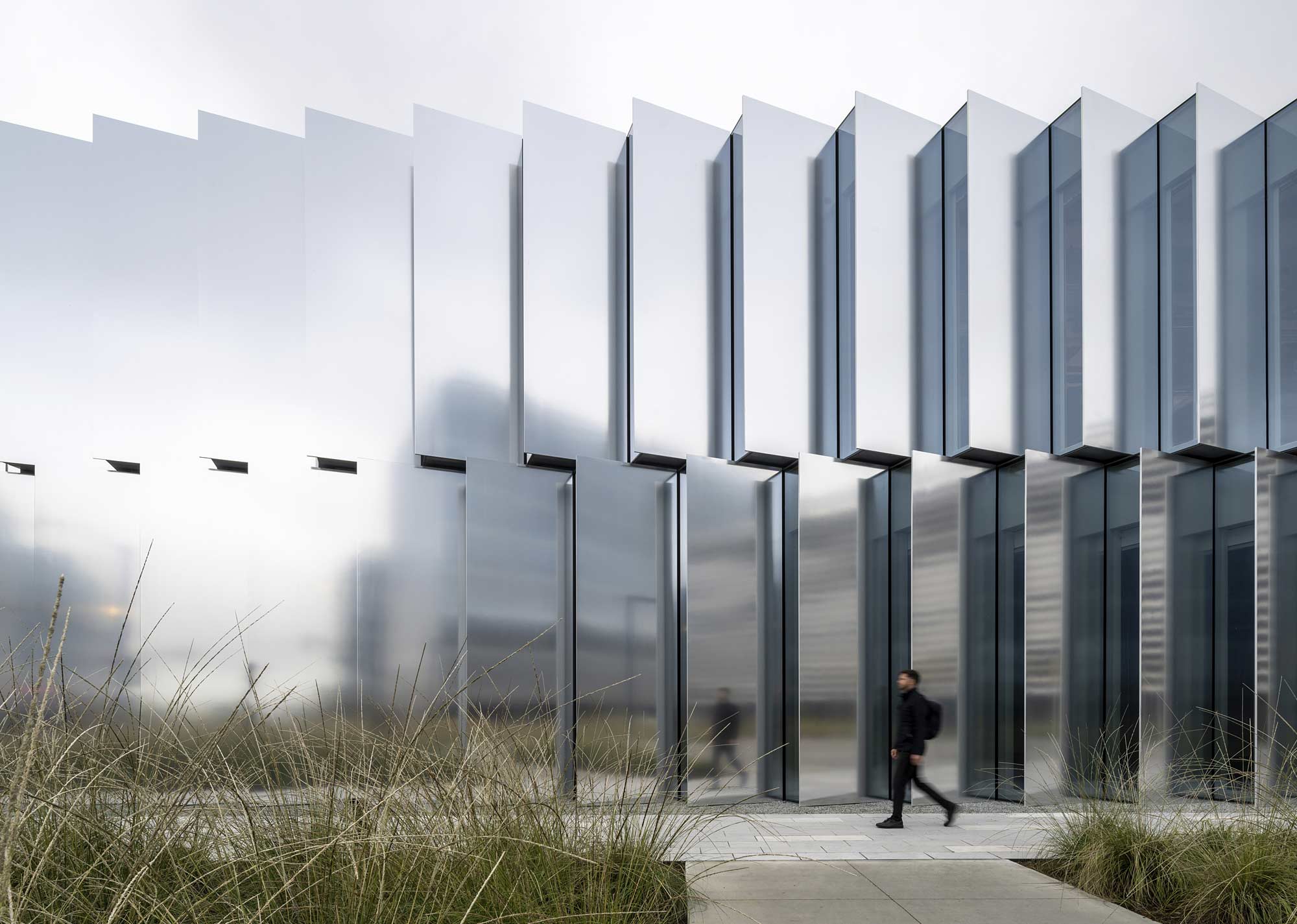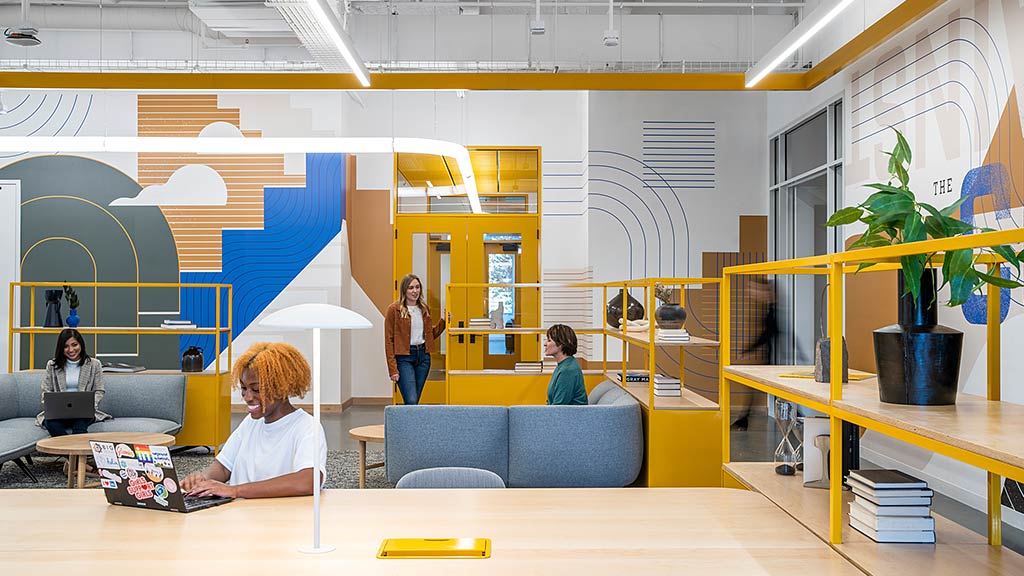 In The Media
Gensler Workplace Research Leader Janet Pogue McLaurin noted that "we have to create spaces that help people, particularly, for that deep focus work."
Fast Company