Sustainability & Resilience
Revealing practical design solutions and ideas for reducing our carbon impact and leading the building industry toward net zero.
LATEST REPORTS & ARTICLES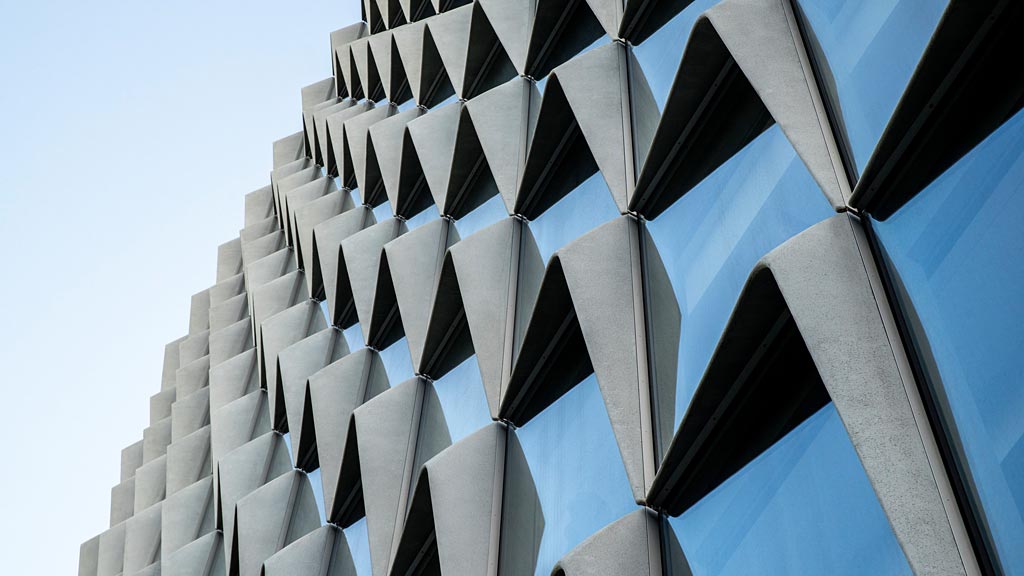 Sustainability
Our Climate Action Through Design Report presents solutions for transforming the built environment to achieve a net zero carbon impact across our portfolio and the broader design industry.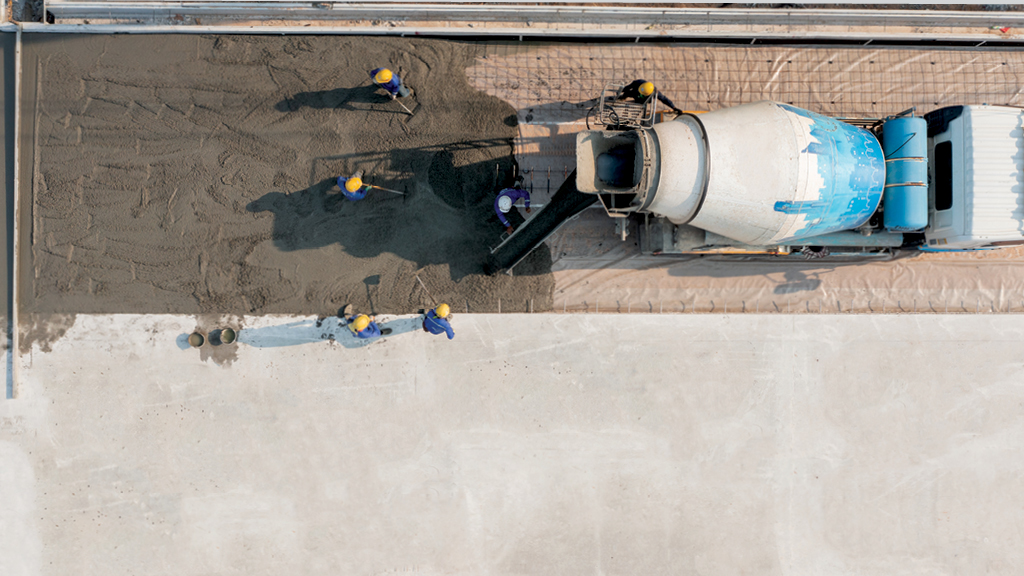 Research
The construction boom of data centers raises questions about their carbon footprint. We convened industry experts to understand how we can reduce the embodied carbon of data centers with lower carbon concrete.
FEATURED SUSTAINABILITY PROJECTS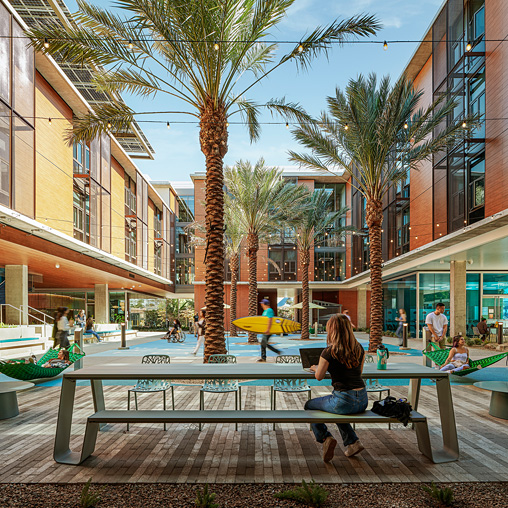 California State University, Long Beach's goal is to achieve carbon-zero status by 2030 as well as LEED Platinum and Living Building Challenge Certifications through sustainable student housing.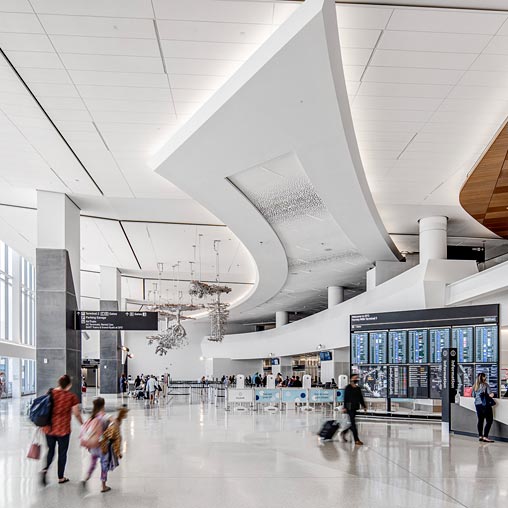 Reductions in energy, carbon, and waste impacts makes SFO's Harvey B. Milk Terminal a sustainable benchmark for future airports by setting new standards through its Triple Zero Challenge.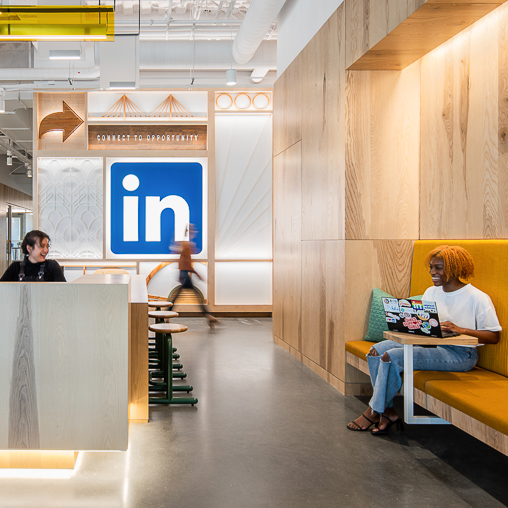 LinkedIn Omaha's future-focused headquarters uses sustainable materials and strategies at every turn to support employee and building health, creating an optimistic future for the workplace.
SUSTAINABILITY & RESILIENCE NEWS
Interested in working with us?