A Material Approach to Lowering Carbon and Changing the Building Industry
August 21, 2023 | Q&A with Jordan Goldstein
Editor's Note: This blog is part of a series on the new Gensler Product Sustainability (GPS) StandardsTM. Click here to read more about our approach to this new initiative.
Environmental stewardship has been at the heart of Gensler's brand for years. In 2015, we committed to the Paris Pledge, and in 2019 we launched our Gensler Cities Climate Challenge (GC3) at the U.N.'s Climate Action Summit in New York to help bring the entire building industry along with us.
Today, we continue to sharpen our climate action focus with fresh research, refined priorities, and new design tools, all with the goal of aggressively reducing the carbon emissions of our client portfolio by 2030.
To that end, we recently launched the Gensler Product Sustainability (GPS) StandardsTM. This new set of standards was created for Gensler's project teams, manufacturers, and the public to provide clear and concise product standards built on industry norms. The new initiative establishes sustainability performance criteria for 12 commonly used, high-impact products selected for our architecture and interior projects, including carpet tile, gypsum board, interior latex paint, and more.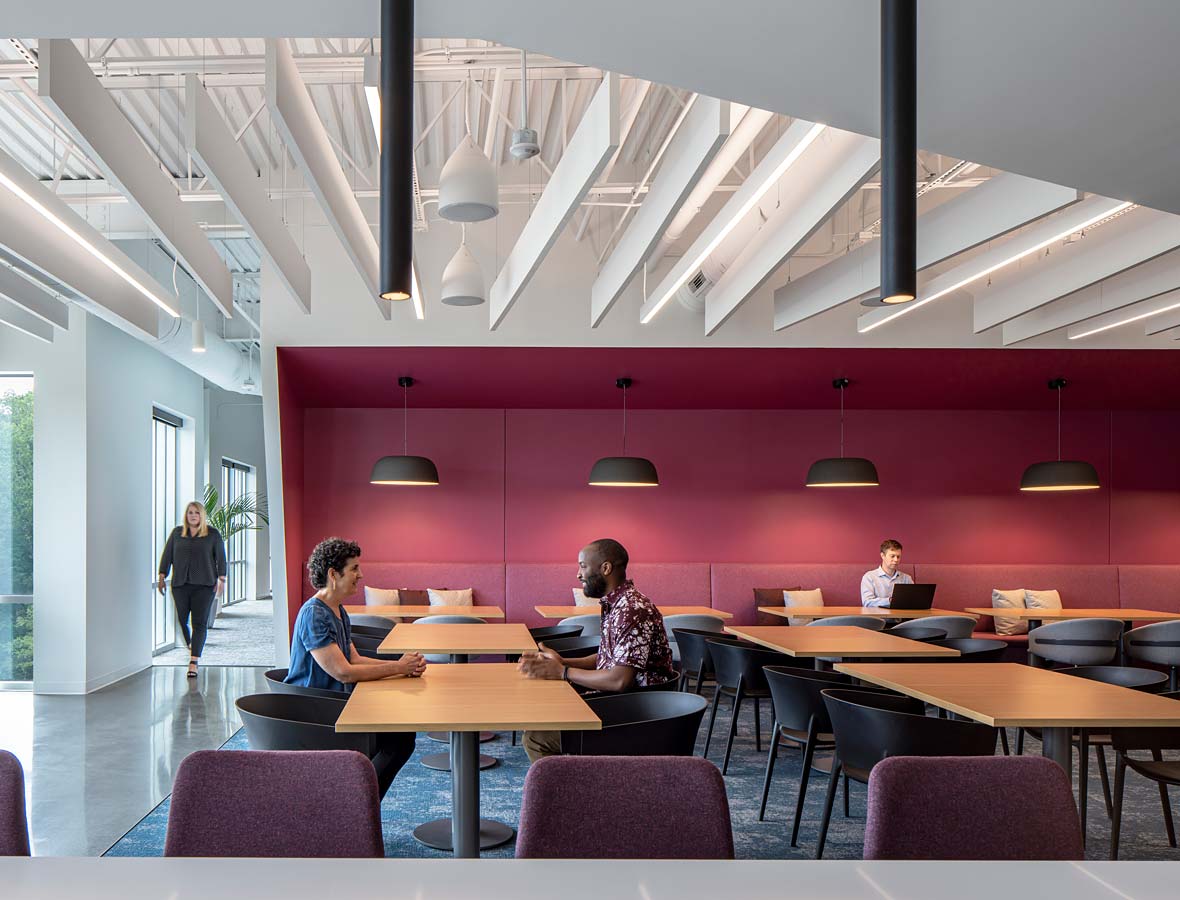 Gensler Product Sustainability Standards
Gensler has established sustainability performance criteria for the top 12 most commonly used, high-impact product categories selected for our architecture and interior projects.
We sat down with Co-Firm Managing Principal Jordan Goldstein to talk about this new initiative and what it means for the industry and for Gensler's sustainability mission.
Gensler has a long-standing commitment to sustainability and a history of trying to make an impact with climate action. What outcomes are we aiming for with the GPS Standards? What is this tool trying to accomplish and why now?
Jordan Goldstein: Well, there's an urgency of now. Now's the time to take bold steps because the built environment contributes 40% of all carbon emissions. To put that into context, 15% of carbon emissions come from cars and 2% is air travel. So, 40% for the built environment is a big amount, and we know that the materials we build with make up 13% of the total. The GPS Standards was a way for us as a firm to affirm our responsibility to try to help improve the health of our planet by evaluating how we build and what we're building with.
Can you talk about the idea of embodied carbon and why that has become a focus alongside energy efficiency and other operational strategies? Our research shows that interior materials can have a greater carbon impact over the life of a building than construction materials like steel and concrete.
JG: If we want to create low-carbon buildings — including efficient retrofits of existing buildings — we have to look for opportunities to decrease carbon in multiple ways, whether that's how we operate a building, how we construct it, and what we put inside it.
For example, we know that basements in large buildings are big carbon offenders because of the concrete, steel, and interior materials that go into them. By not building basements, we can cut 20-25% of the emissions of a structure. Now we're giving the same scrutiny to interior materials like drywall, carpet, tile, insulation, ceiling systems, and more to identify products that have a high potential sustainability benefit during the building's lifetime.
It seems like this could have a big impact on the industry.
JG: That's right. We're trying to change the industry, and that means actually changing the profession of design and how we think about the process for our projects. At present, if you walk into a materials library looking for more sustainable options, it's overwhelming. How do you even know where to start unless there are ways to organize what you're picking and whether it has a positive or negative contributor to the project? The GPS Standards allow our designers — and hopefully the entire industry — to have clearly defined sustainable performance tiers, and a greater understanding of sustainable material criteria and how they can start to have a positive impact.
Are we doing this because there's a demand in the marketplace for high-performing buildings?
JG: Absolutely. High-performance buildings with sustainable materials are going to do better in the marketplace.
The Under Armour Global Headquarters building that we've designed in Baltimore is a great example. It's an all-electric building under construction right now that is targeting net zero energy and substantial embodied carbon reductions through a timber structure. It was designed to be a high-performance building because they wanted it to be a physical embodiment of their mission to create high performance products for athletes. Getting the building to that level happened by creating an aesthetic that features natural and exposed materials to minimize "over-materializing," and prioritizing manufacturers that publicly disclose the life cycle impacts of their products.
Another example is the Marriott International Global Headquarters we recently completed in Bethesda, Maryland. This project's stringent requirements for low-emitting materials were a central part of Marriott's approach to optimizing indoor air quality. The project achieved LEED Gold and was the highest scoring interiors Fitwel project in 2022.
These projects are performing better because of things like material selection focused on life cycle and indoor air impacts and connection with the company mission. From a recruitment and retention standpoint, I would argue that they will have better traction in the marketplace because people are working in a healthier environment, and they feel proud to be working for a company that represents something important to them.
What is the ultimate goal with a new tool like the GPS Standards?
JG: This is what I like to call a funnel up approach. At the small end of the funnel, we're creating new sustainable materials standards informed by feedback from our industry, manufacturer, non-profit, client, and contractor partners — and we're doing it in a way that makes it achievable.
But the larger goal — the larger end of the funnel — is to push the industry. We have 53 offices — offices that are essentially 53 portals to marketplaces around the world. If everyone in those markets is in sync on these sustainable materials criteria, we have a phenomenal opportunity to make a difference.
We can't just come out with a statement about how we are committed to lowering carbon over the next few years. We have to create the tools and the strategies that allow us to act now, while also providing our clients and industry partners with every opportunity to work with us to reduce their carbon footprints. That's what we're doing with the GPS Standards.
For media inquiries, email .