THE GENSLER CITIES CLIMATE CHALLENGE (GC3)
Within a decade, we will eliminate all net emissions associated with our work.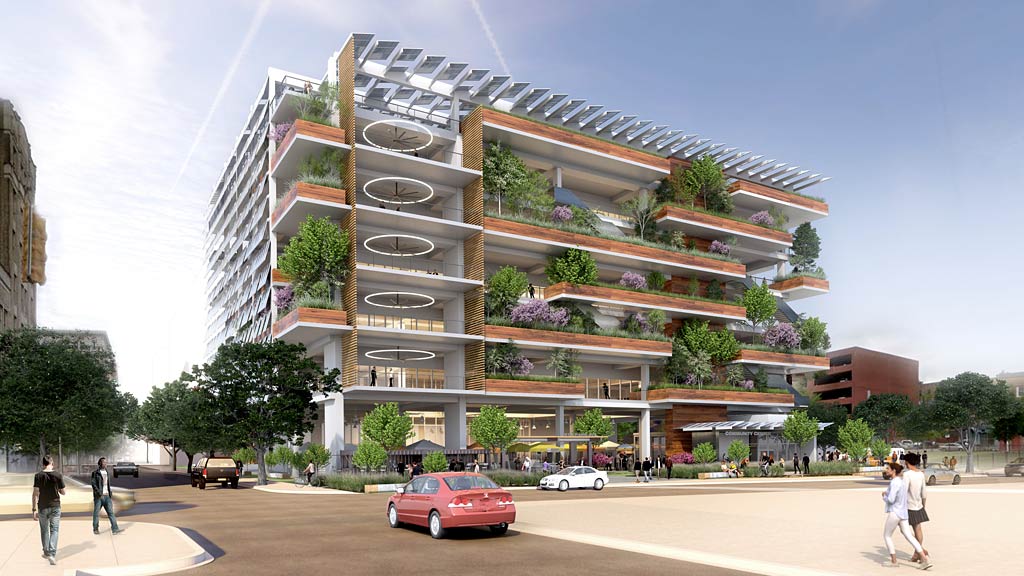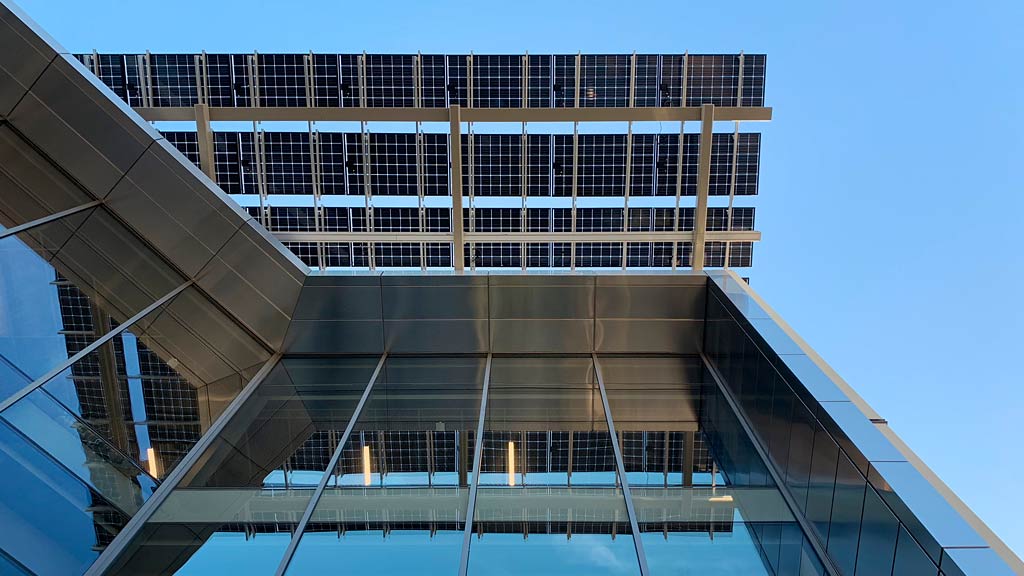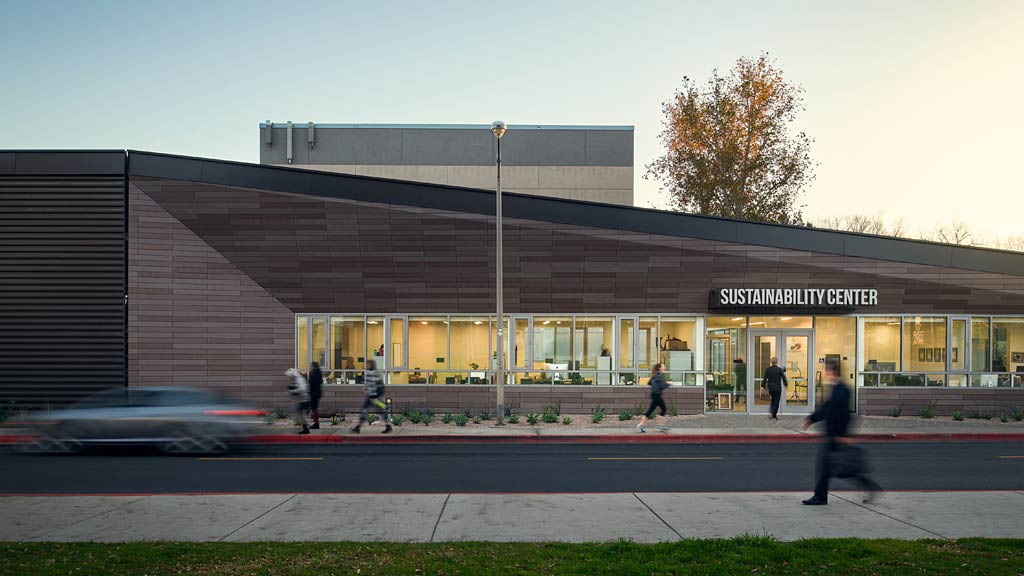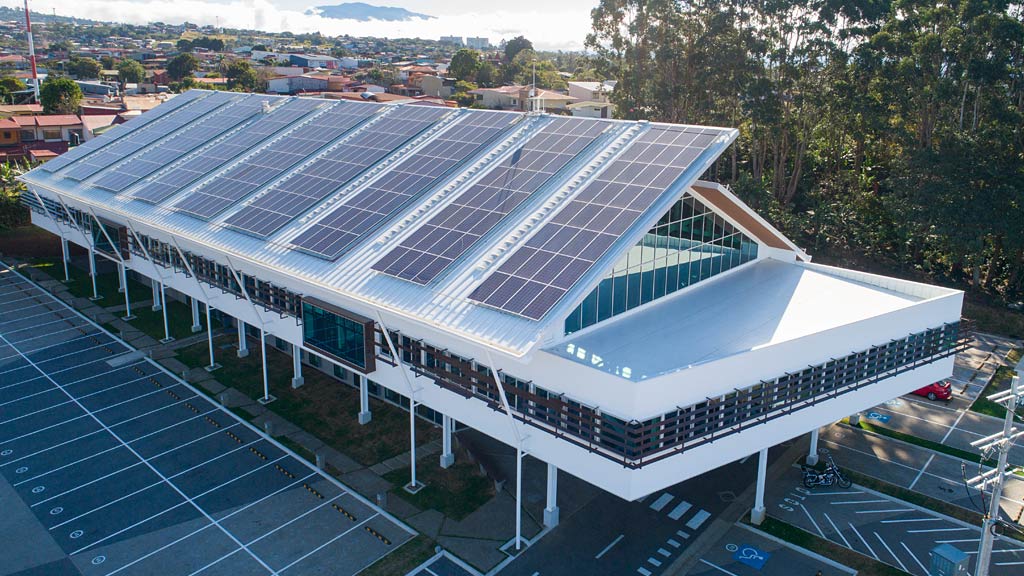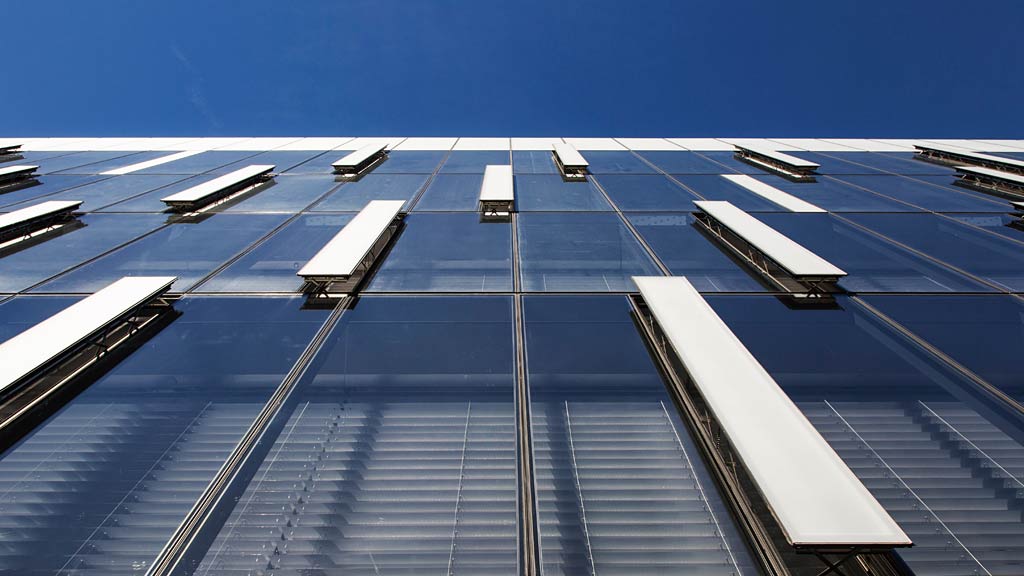 Environmental stewardship is at the core of our brand, and the Gensler Cities Climate Challenge (GC3) is our roadmap for how we intend to help our clients reach their carbon targets and our goal of making every building in our portfolio net zero carbon.
Achieving carbon neutrality entails eliminating or offsetting all CO2 emissions from the built environment. To that end, the GC3 is focused on minimizing two primary sources: emissions related to using buildings (operating carbon), and emissions related to making buildings (embodied carbon).
To become carbon neutral, we need to eliminate or offset the impact of both operating and embodied energy.
In an average building today, operating energy accounts for 72% of the overall energy consumption. Strategies for reducing operating carbon include right-sizing, significantly reducing operating energy per square foot, gradually increasing onsite renewable energy production, and increasing flexibility for renewable procurement through electrification.
Embodied energy — the energy associated with building materials — accounts for the other 28%. Strategies for reducing embodied carbon include right-sizing, selecting low- and zero-impact materials, reusing buildings instead of engaging in new construction, and offsetting impact through net-positive production and/or increases in carbon sequestration (captured through absorption).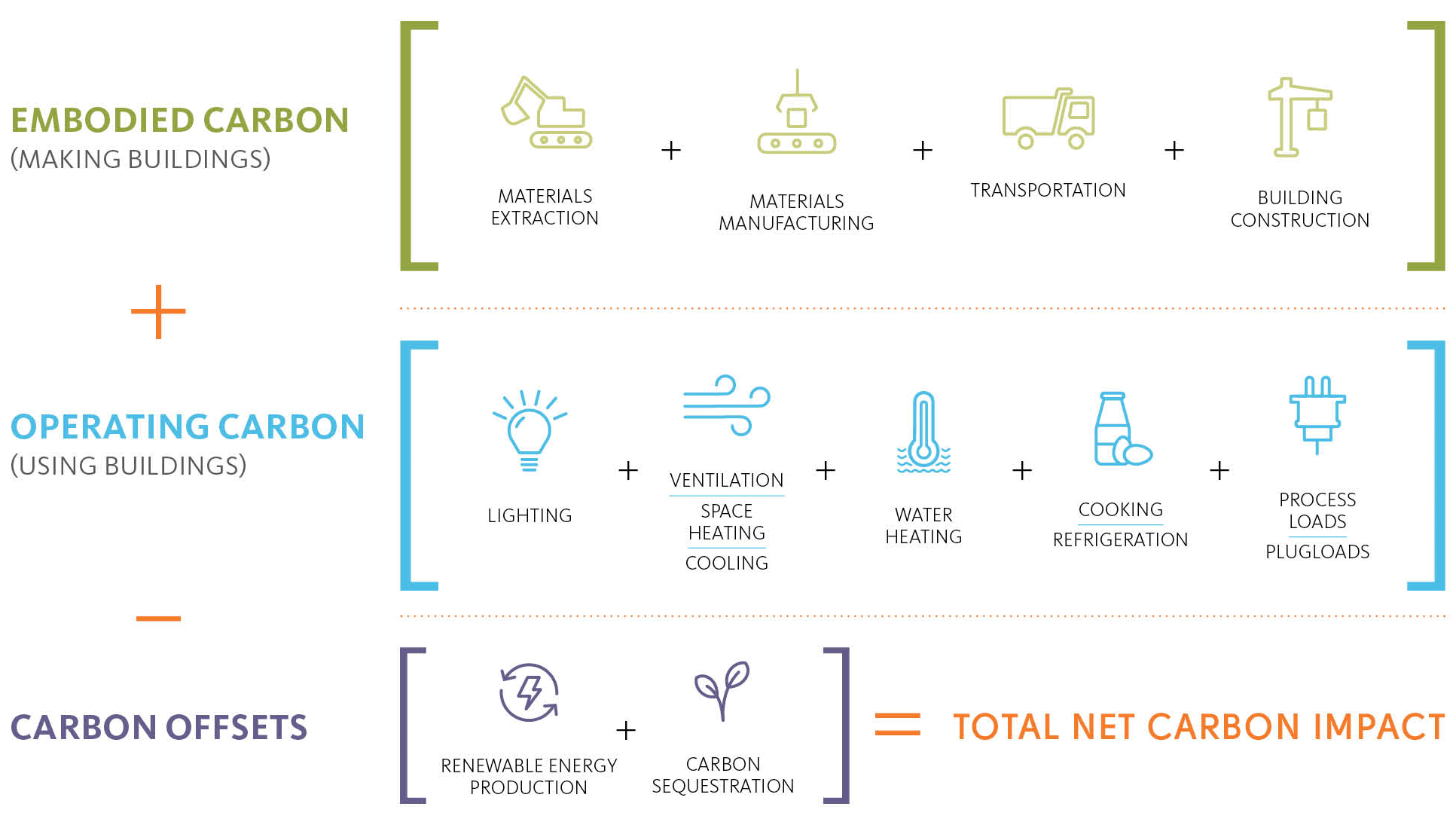 A Roadmap for Our Clients and the Industry
Gensler touches over 1.25 billion square feet of buildings and spaces every year — more than any other design firm in the world by far. We have an enormous opportunity to tackle climate change and influence the entire building industry with a strategic approach to design.
These 5 strategies are our roadmap for leading the industry toward net zero carbon.
Leading Industry Partnerships
As the world's largest design firm, we have a huge opportunity to make a positive difference in the fight against climate change, but we know we can't do it without the help of the consultants, vendors, suppliers, and contractors we partner with around the world. Our goal is to partner with all the members of the building community by January 2024 to develop an agreed-upon approach for specifying quality construction materials and products that meet the sustainability targets of all clients.
Specifying Green Materials
The largest single source of carbon output from buildings comes from their embodied carbon, which is the production and transportation of products and materials. Reducing the impact from embodied carbon is key to our strategy to combat climate change. This is why we've launched new guidelines for the materials we specify in all our projects.
In the first phase of this effort, which is currently underway, we have selected two batches of materials — including certain types of gypsum board, non-structural metal framing, acoustical ceiling panels, and more — that will be required to have environmental product declarations (EPDs) associated with them. An EPD gathers a set of lifecycle data that has been verified by an independent third party to determine how environmentally friendly a product is compared to its alternatives. By January 2024, our goal is to make sure every material our designers specify has EPD Disclosure or Global Warming Potential (GWP) limits.
Educating Ourselves and Our Clients
Influencing real change starts with having the right expertise for each project type, client industry, and city and community in which the project will exist. That's why we've embedded professionals in every practice and every office in the firm.
And yet, we know we can't stop there. To provide our clients with sound guidance and the latest updates in sustainable strategies, we must be a model for the industry by making sure our designers are trained and developed in design resilience practices. We believe this fundamental shift in how we engage our people is necessary to create the change necessary to impact every project, every person, and every place.
Measuring Our Carbon Impact
In order to improve our outcomes and reach our carbon-neutral goals, we first have to be able to measure our impact. To do that, we must establish a universal and uniform method for measuring the operational and embodied carbon across all our projects. We are streamlining our data collection from consultants to wrap our arms around our operational carbon. To understand our embodied carbon output, we're identifying accurate material quantities and assigning embodied carbon values to them.
Designing With Enhanced Technologies
The means and methods behind how we work play a crucial role in creating a sustainable and resilient future with influence at every stage of the design process. As part of our NFORM Ecosystem, we created gPlanet, a comprehensive approach to resilience analysis consisting of industry-validated analysis engines, custom workflows, and internally developed computational software to enable our designers to achieve design resilience in real time on projects across the globe. gPlanet allows our designers and our clients to create a sustainable future.