4 Ways AI Can Create a More Engaging and Enriching Workplace Experience
October 11, 2023 | By Jaimelynn Shah
Remote work has reminded many of us that people desire human connection and a shared workplace experience. It's the in-person interaction and connection that promotes deeper relationships, builds community, trust, and mentorship, and reinforces an organization's shared purpose and culture.
Now, with the rise of generative AI tools, integrating this technology into the workplace feels like the next big paradigm shift for office culture and workplace design. And the benefits of artificial intelligence could go well beyond improving efficiency and simplifying decision-making. The time and brainpower freed by AI could also improve organizational effectiveness and give people the space for person-to-person interactions that strengthen teams and enhance company culture. As we think about using and designing for AI in the workplace, having a humanistic approach will be crucial for creating a balance between automation and human interaction.
The benefits of artificial intelligence go well beyond improved efficiency and decision-making. AI can also improve organizational effectiveness and strengthen teams and enterprise cultures. Having a humanistic approach to AI is important in creating a balance between automation and human interaction.
Here are four considerations that can help designers and organizations use artificial intelligence to create a more engaging and enriching workplace experience:
1. AI in the workplace can promote more frequent and more meaningful human connection, improving the overall employee experience.
For many, the greatest promise of artificial intelligence is its ability to eliminate repetitive mundane tasks from our everyday to-do list, giving employees more time to collaborate and exchange ideas with one another. With less time spent on administrative tasks, more time can be dedicated to creative brainstorming or developing more innovative diverse strategies and creative solutions. According to Mission Partners' Creative Director, Anne Kerns, "Designers will not be replaced by AI. They will be replaced by designers using AI."
The same sentiment holds true for most roles. Human connection in the workplace is essential for creating a sense of belonging and inclusivity within teams. Providing extra time to interact with teammates will form more meaningful deeper relationships between team members, which can lead to improved engagement, higher levels of job satisfaction, and increased productivity.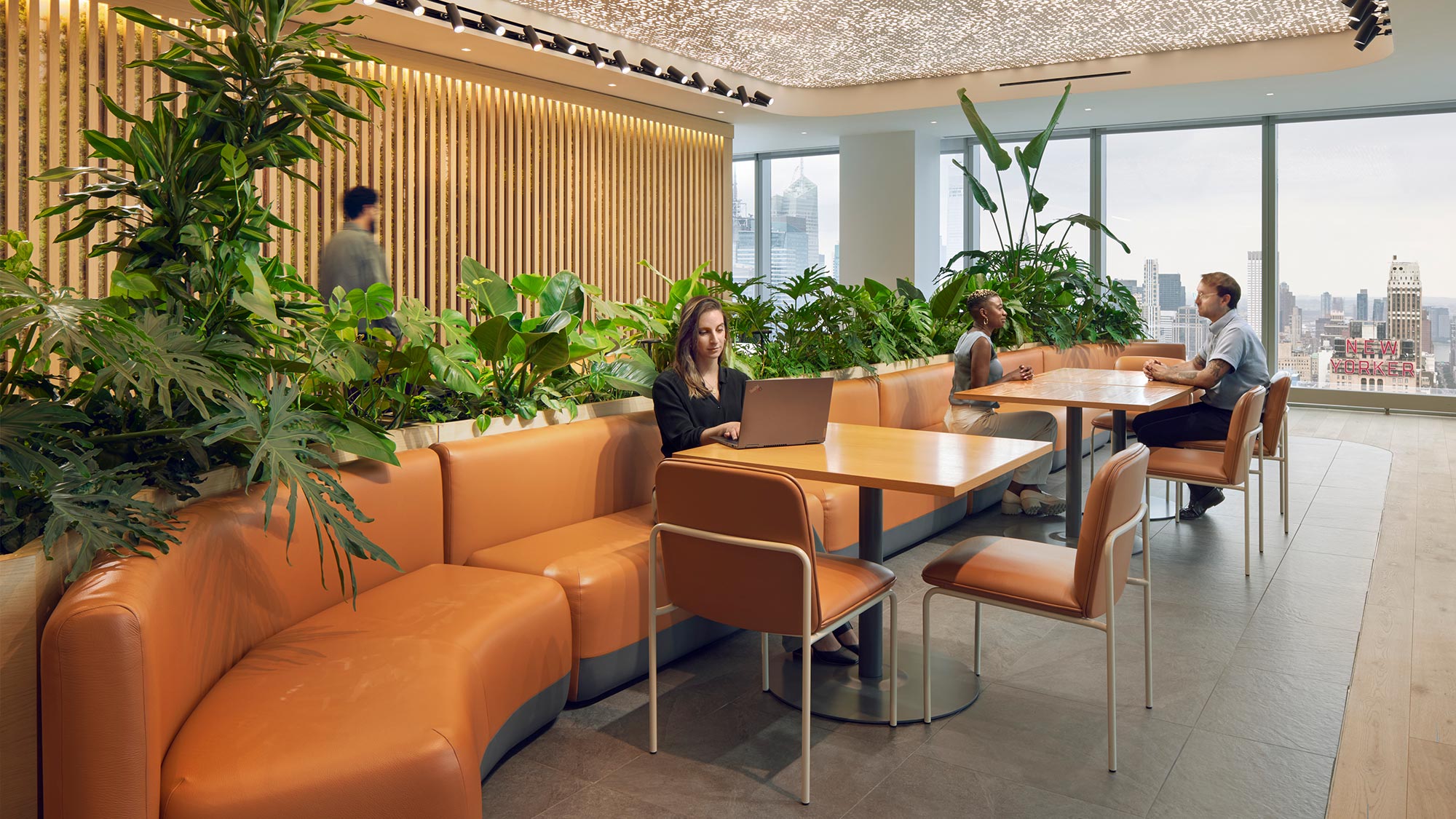 2. AI will be an invaluable tool for analyzing workspace utilization data, creating more enhanced and efficient spaces for collaboration and socialization.
As my colleague Christian Lehmkuhl noted, "by tracking data on employee movement and interaction, AI can suggest designs that enhance collaboration, productivity, and well-being." Likewise, Gensler's latest global workplace performance survey data shows that the two key measures of a high-performing workplace are space effectiveness and having a great workplace experience.
Employees in workplaces that leverage both these components are more engaged, more committed to their organization, more aware of workflows, have better team relationships, and have a stronger sense of belonging. These workplaces have significant impacts on the business at all levels from personal productivity and well-being to better decision-making and quality of work.
AI would help provide access to massive amounts of data we get from intelligent places and be able to inform and support how we can utilize and design spaces more effectively. Based on our recent workplace survey findings, employees desire more engaging and enhanced work experiences with open and collaborative workspaces and amenities. With AI, the office environment and employee experience will be on the next level.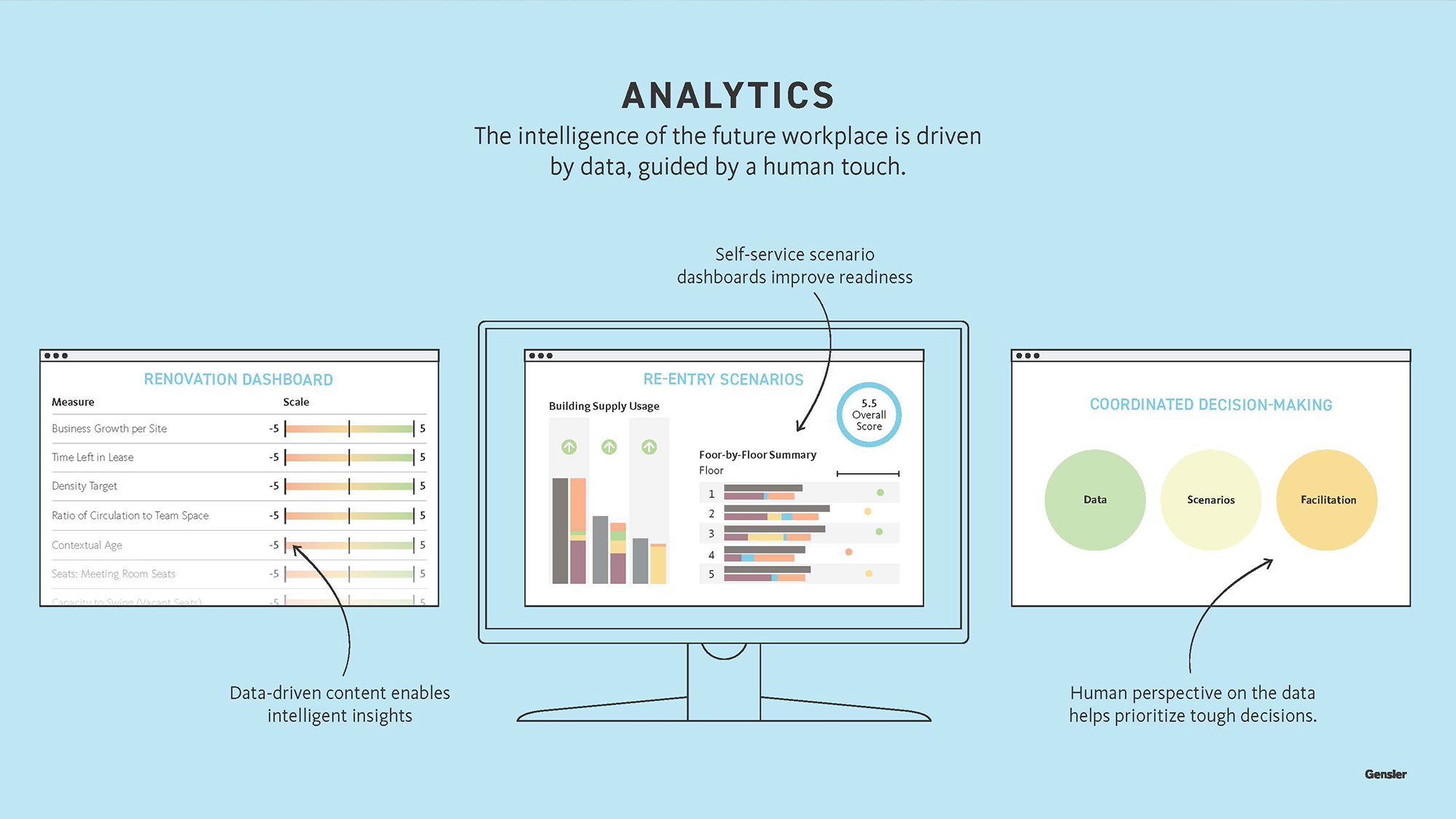 3. AI can provide autonomy to employees by personalizing their work settings.
Based on our recent global workplace survey, we found that "choice" is a powerful contributor to both space effectiveness and having a great workplace experience. Enhanced workplace programs and apps will give employees, the ability to manage and customize their office space easily from their devices — adjusting the temperature and lighting levels, personalizing desk settings, scheduling conference room reservations, and managing office events. This gives employees a sense of autonomy. Autonomy in the workplace gives employees a choice of where and how to work within the office in whatever environment suits them best. Providing a more inclusive positive approach to the workplace.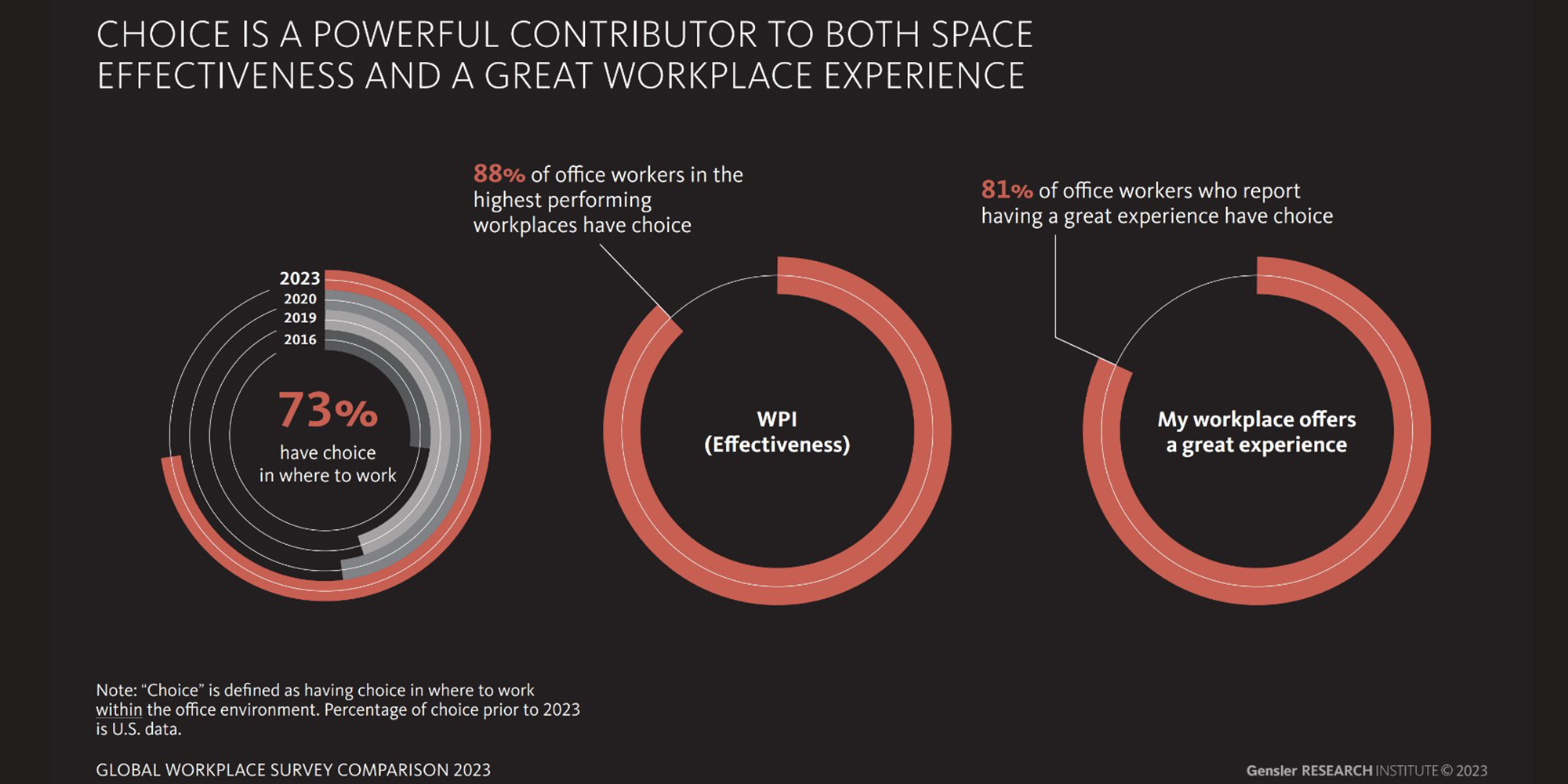 4. AI can empower employees to focus more on growing their skillset and mentoring others.
With AI handling repetitive or mundane tasks, we can devote more time coaching and mentoring or developing our individual skillsets to accelerate one's career. AI can provide the tools that can help align and access employee skillsets and growth opportunities, creating a more curated and personalized work experience. AI can also motivate employees to reach individual, team, and company-wide goals easier and quicker. Which then can improve employee's performance, engagement, and enjoyment.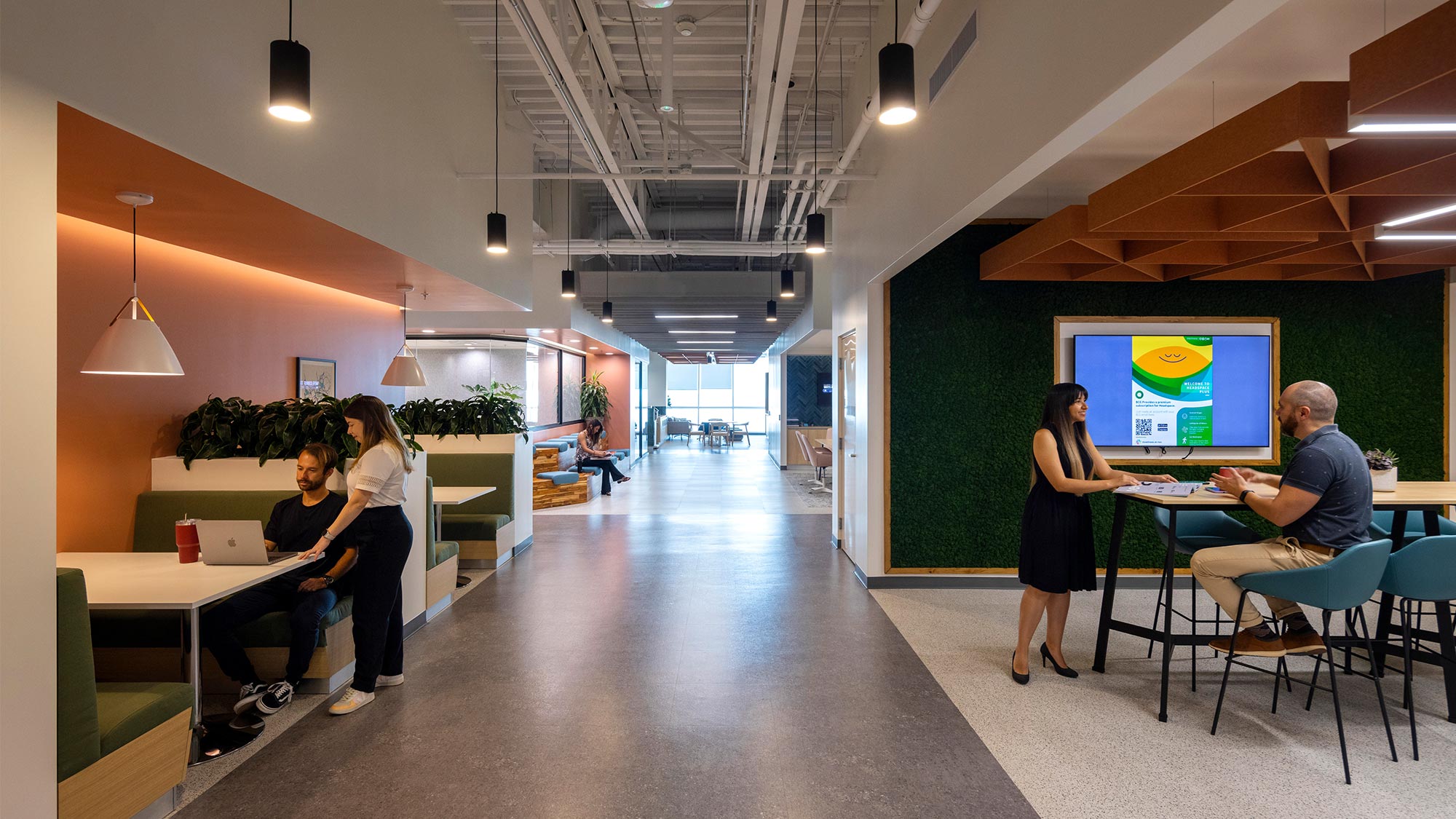 Recent MIT research shows that employees acquire individual value from AI when using the technology, improving their sense of competency, autonomy, and relatedness. Organizations are far more likely to benefit from AI when their employees do. Across industries, the research shows employees using AI feeling more competent in their roles, more autonomous in their actions, and more connected to their work, colleagues, partners, and customers. Embracing AI as a tool in the workplace can enhance the employee experience and promote a more engaging positive office culture that will attract and retain talent.
For media inquiries, email .