The Impact of Artificial Intelligence on Data Center Design
September 01, 2023 | By Matthew Williams
One of the most popular subjects today is artificial intelligence (AI) and the numerous uses for this rapidly evolving technology. AI's capabilities are affecting every industry and changing the world in ways technology never has before.
Many architects and designers are exploring AI's ability to help and improve design capabilities and change the way the built environment interacts with people in addition to understanding how it will affect the profession. This is the case in other professions around the world, creating increased interest — and in some cases caution — toward using it. Even with the concerns associated with AI, its usage is growing exponentially.
As we collaborate with our clients to accommodate significant changes in data center design to adapt to AI, we began embracing this technology years ago with the goal of understanding how it will change the data center industry.
Over the last 12-18 months, the data center market specifically related to AI has soared. Everyone from mainstream data center owner/operators (hyperscalers) to major colocation developers, as well as startup data center companies, all are focusing on AI and how to design and market their facilities for it. As our portfolio of AI-related data centers continues to grow, we have noticed several trends emerging related to the design of new facilities.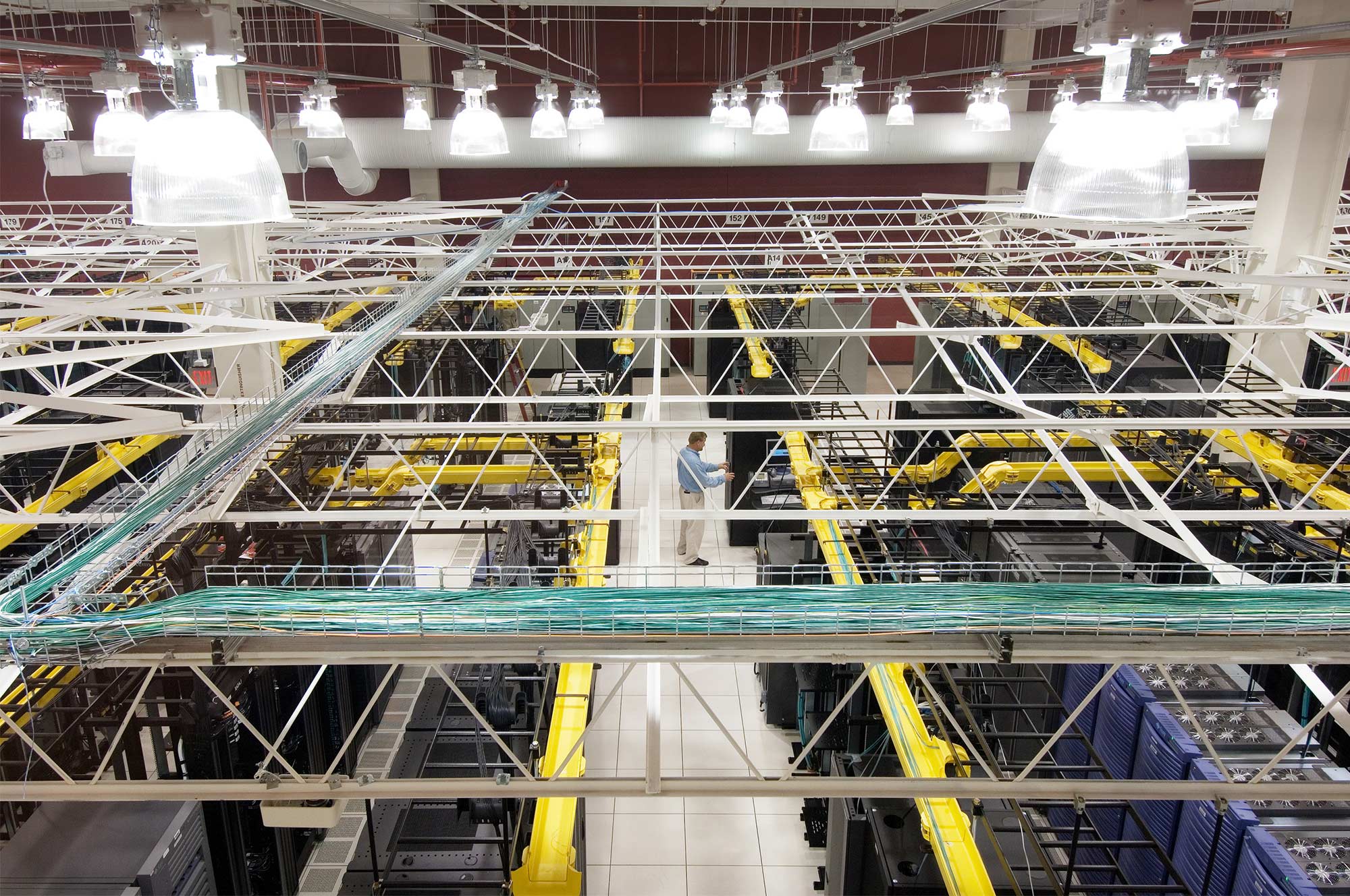 Higher Densities, More Efficient Cooling
Most notably, our teams have seen that AI-specific data centers have pushed densities and cooling loads much higher than a traditional colocation, or even hyperscale data centers. As these densities continue to grow, traditional means of cooling a data center, pushing cooled air through servers into a contained hot aisle where the heat is either exhausted or recirculated, are no longer able to keep up. This has forced less common albeit more efficient (and expensive) technologies like direct to cabinet and direct to chip cooling into new data centers.
Fewer Redundancies, More Varied Geometry
In addition to new cooling methods, other trends include less redundancy of equipment, fewer racks per row, smaller data halls, and more varied sizes and geometry compared to traditional data centers. Issues driving this include cooling much higher power densities as mentioned above, but also lower latency requirements within the buildings themselves.
After decades of larger buildings and data halls, these factors are now pushing designs in the opposite direction. While this does not mean that all data centers are going to start shrinking, we do believe it will change developers' criteria for ideal sites.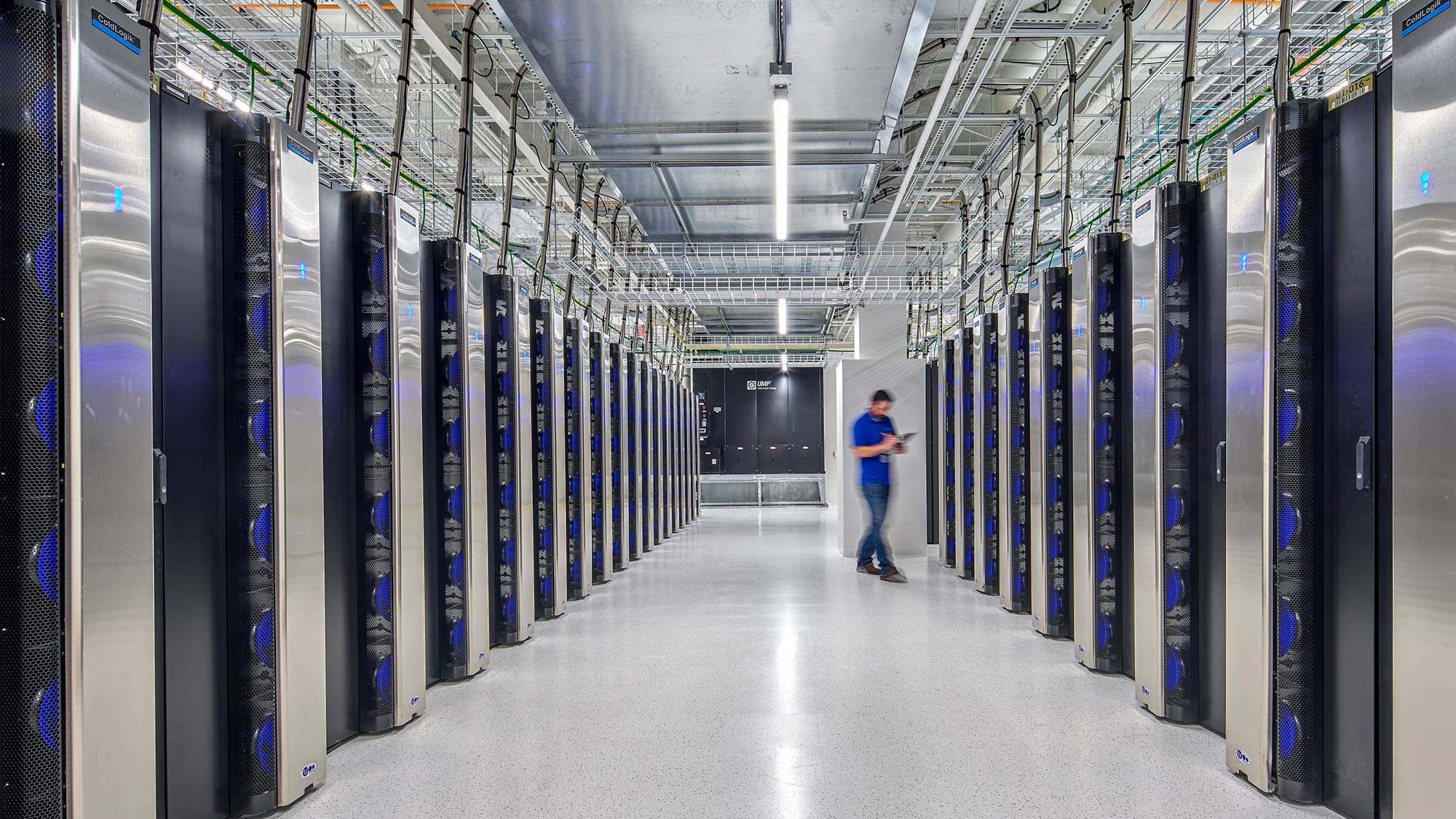 Integrated Mechanical and Electrical
Architecturally, the most exciting trend is that we are using the architecture of the building to become an integral part of mechanical and electrical solutions. We are moving away from designing a concrete box enclosing the solutions the MEP engineer produces, using less carbon intensive materials, and being more genuine in the building massing.
AI and machine learning are already helping us improve the efficiency of our designs. As these tools and technologies mature, they will inevitably improve the efficiency of our design process itself and our ability to quickly deliver high-performing designs. For building owners, AI will undoubtedly play an increasingly significant role in data center management and operations. But it is the increased demands on the building to perform AI computing — not the data processing capabilities of the AI itself — that is driving architects, engineers, and owners to find innovative solutions to data center design.
For media inquiries, email .