How Communities Can Benefit From Mixed-Use Data Center Integration
November 17, 2023 | By Shawn Reichart, W. Scotte MacQueen
Mention the term "data center" and most people will imagine a vast white or grey box-like warehouse on the edge of town. These nondescript buildings have historically been ignored, fading into the background of rural and suburban areas as mundane industrial facilities until they began proliferating in recent years, bringing community controversy to areas such as Loudon County, Virginia; Frederick, Maryland; and regions across the United States where new data centers have been proposed.
"Hyperscale" data centers greater than 100,000 square feet are strategically built within 50 miles of metropolitan hubs. The centers require substantial amounts of space to cost-effectively accommodate the requisite equipment, power, and cooling systems necessary to process a significant amount of digital information within an acceptable distance from users. This operational and financial approach is clearly visible from an aerial view within 15 minutes of landing at many metropolitan airports worldwide.
The edges where suburban towns transition from urban to rural space are known as "exurbs": landscapes characterized by low-density construction, commercial connections to cities, and relatively elevated populations. It is here that the notion of "small town living" remains. Those who occupy the exurbs did not anticipate data centers as immediate neighbors, and a political backlash has ensued.
Grievances include size, noise, aesthetics, disruption to nature, and proximity to residences and schools. Grassroots community groups are actively working to revise building codes and regulations with the goal of keeping data centers out of their backyards.
As suburban communities continue to restrict the proliferation of new data centers, innovative master planning development is challenged with integrating these critical facilities into mixed-use settings, including university campuses, residential, retail, and office complexes, and urban post-industrial manufacturing settings.
If local community movements successfully restrict exurb data centers at a national scale, where will the multiplying centers go? Is there a new, innovative location concept? What are the alternatives for the industry?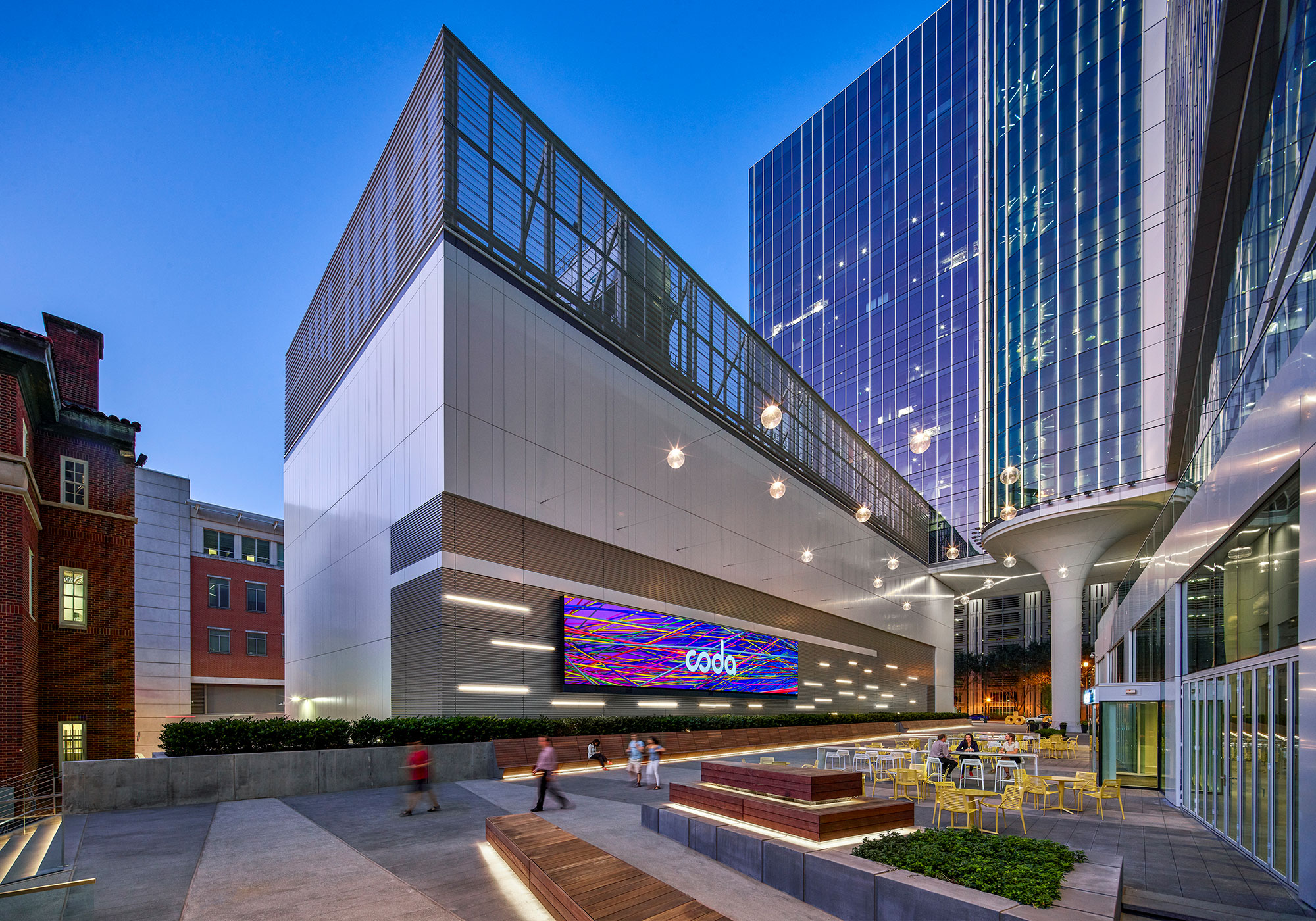 Data Centers as Critical Infrastructure
Much like electrical substations that distribute power to our communities and water treatment plants that provide drinkable water to humans, data centers enable access to the entire digital universe of online services and information. Data centers are the new, critical infrastructure. Organizations that collect and share content, process financial transactions, store personal and proprietary data, or perform advanced computing each require the capacity and speed necessary to conduct business.
Traditional data centers provide this service through basic elements: a data hall (a series of racks arranged in a row to house computing equipment); electrical room (to secure initial and back-up power); and a mechanical room (containing cooling systems that maintain equipment within designed temperature ranges). The sizes of the operational and service spaces are driven by rack density (data capacity) and peak load (required power). The criticality of the data processing often requires organizations and clients utilizing the data centers to ensure redundant power and cooling.
The United States Department of Energy asserts that "data centers are one of the most energy-intensive building types, consuming 10 to 50 times the energy per floor space of a typical commercial office building … account for approximately 2% of the total U.S. electricity use, and as our country's use of information technology grows, data center and server energy use is expected to grow too."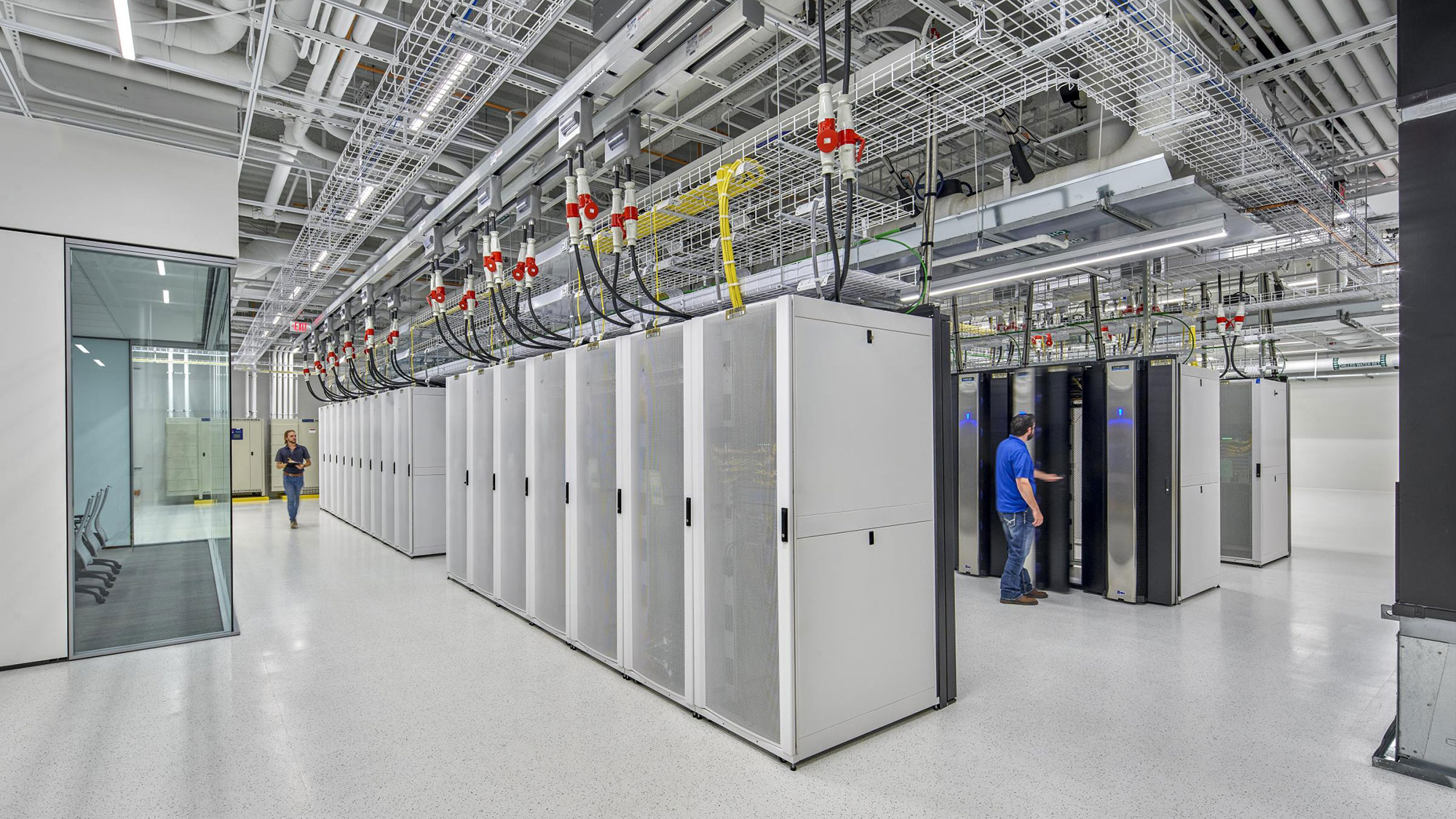 How Can Data Center Design Influence Community Buy-In?
Community scrutiny is increasing around data centers, especially concerning their power and water usage. With community input, data centers can become better designed, offering more appealing community assets, rather than unsightly boxes that are something to conceal.
Aesthetically, vertical, integrated, mixed-use structures are less noticeable than horizontal boxes; however, some cities do not want to raise their skylines as high as large centers would require. In residential areas, fencing could surround an entire subdivision and its shared amenities, rather than one data storage building cut off with security fencing, making these structures more visually appealing.
Data center operators can implement sustainable design strategies, such as increasing their use of solar energy through renewable energy credits or reducing power redundancy to create more energy-efficient properties. By incorporating environmentally positive design principles, we can shift perceptions of data centers from "bad neighbor" developments to catalysts for regenerative design.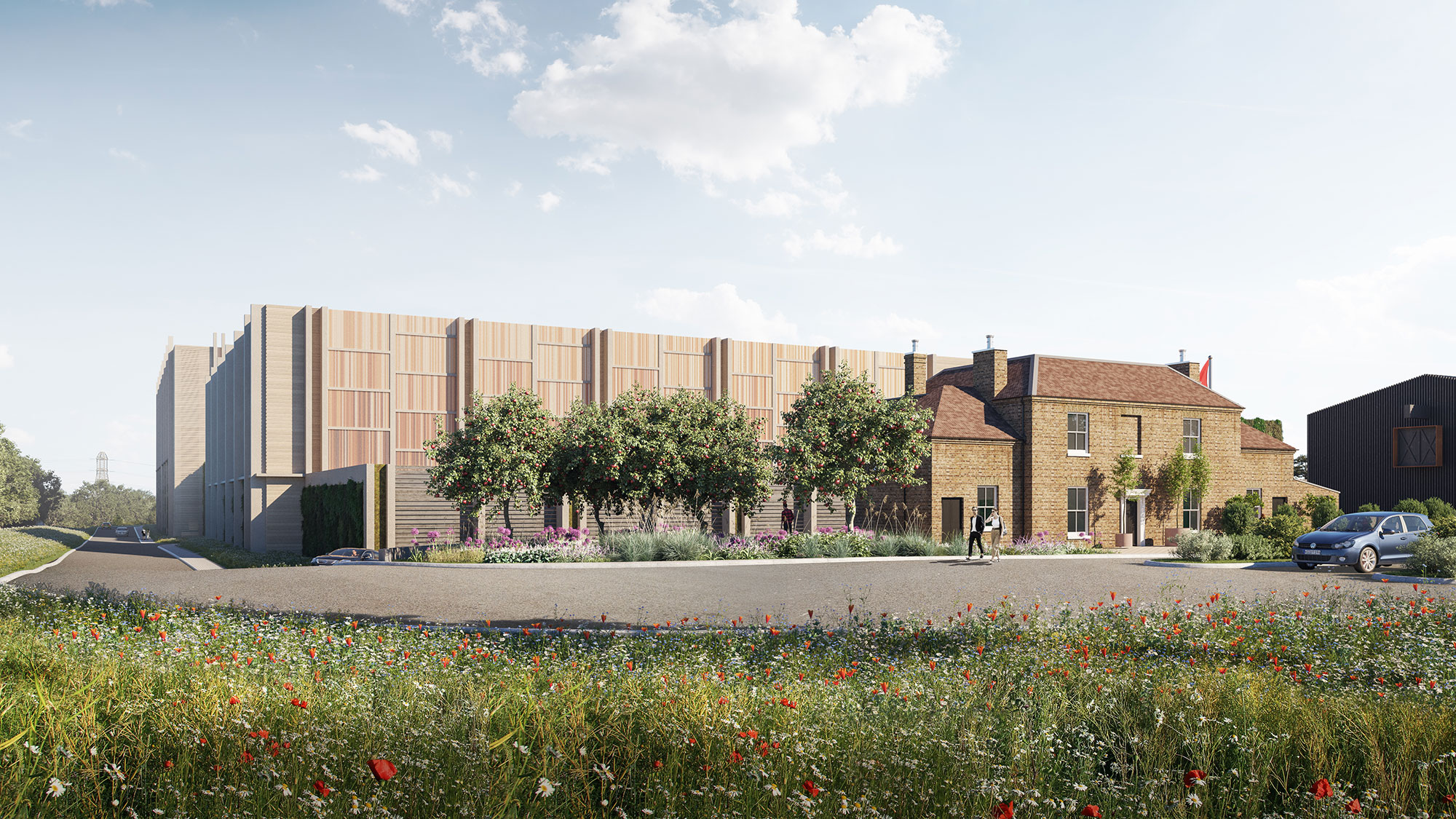 Where Will the Data Centers Go?
Not all data centers existing today are mega-scale structures at the suburban fringe. There are many different sizes and configurations available for data centers but it's the business case for most cost effective and capacity for scaling up, which makes these exurb locations so attractive. Community protests are only one of several challenges currently facing the data center industry. According to a July 2023 CBRE report on data center trends, power availability, existing inventory, and associated capacity, and keeping pace with artificial intelligence are all impacting the industry.
The spectacular progressions over the past year in artificial intelligence, machine learning, and race to release new sensors, systems, and devices requiring internet access all rely on the computing capabilities provided by these campus-level data centers. Hyperscale and colocation campuses are here to stay.
The question and focus moving forward cannot be how to remove or keep data centers out of our communities, but rather, how should the data center industry inventively structure and design their facilities to meet operational needs, minimize environmental impact, and maximize community benefit?
Much like a data center is designed specifically for its operational and organizational user, the same considerations must be made to optimize its integration into the locale. Data center owners rely heavily on their engineers to design the power, cooling, and information technology configurations, but they also have an opportunity to engage architects sooner, and with more influence, to positively impact and promote contextual, economically viable, sustainable design solutions embraced by neighborhood communities.
For media inquiries, email .