The Infinite Office: How the Metaverse Connects Us, in Real Life
October 20, 2022 | By Greg Gallimore and Nick Hubbard
You might think of the metaverse as an immersive, physical version of the internet — the internet as a place, not just a platform. From the point of view of architecture, you might use the metaphor of a BIM model for building human experience. Anyone can access it, pull data, not just to build structures, but to create connections. It's a new infrastructure for experience.
As we think about the implications of this new digital space, our goal is to explore these transformations through the lens of human experience, and then identify opportunities for impact. How might the metaverse allow us to make hybrid work actually work? How might it provide new value in our retail relationships? How might the metaverse allow us to reconnect, in real life, to our cities and fellow citizens? Let's take a tour of some infinite futures:
Metaverse as Infinite Office
Picture an infinite office. What comes to mind? Do you merely multiply what we're used to, like desks that stretch on forever? Instead, let's multiply what we aspire to: more inclusivity, personalization, and flexibility. The promise of the metaverse is an office that's not so much hybrid as fluid — not remote versus onsite, but physical plus virtual. Where asking your colleague to come "in" to the office to review a product prototype doesn't mean they have to leave their home desk; they can quickly dive into a digital twin, then out again. Where you can be onsite for a project, virtually visit your office to meet with a colleague, then shift back to reality to do a walkthrough with your client.
In this version of the future of work, our tasks, community, and amenities — all the facets that make up what we call "the workplace" — are enhanced exponentially. The virtual version of the office is an upgrade – the people, spaces, and objects appear in three dimensions and high resolution. Digital information doesn't distract you from the space — it's integrated and embedded within it. Seamless, not separate. We're already seeing some of it emerge here and there in some form. There's augmented wayfinding, like the recent offering from 22 Miles, that makes navigating a building more like a game than guesswork. Wellness rooms are using immersive media like Tripp to virtually transport employees to locales that deepen their ability to rest and recharge. These building blocks and more could become integrated, forming the foundation of the infinite office.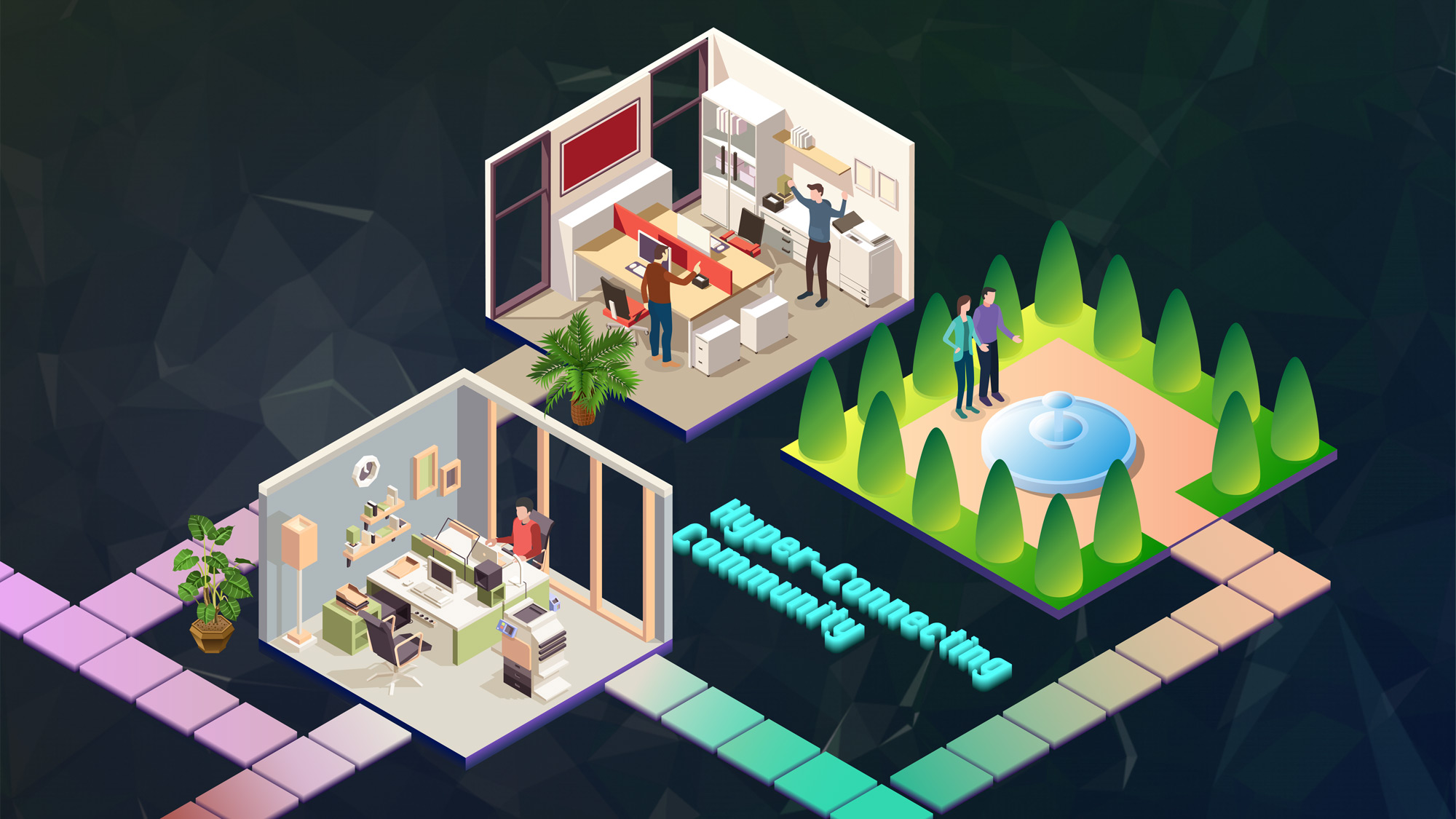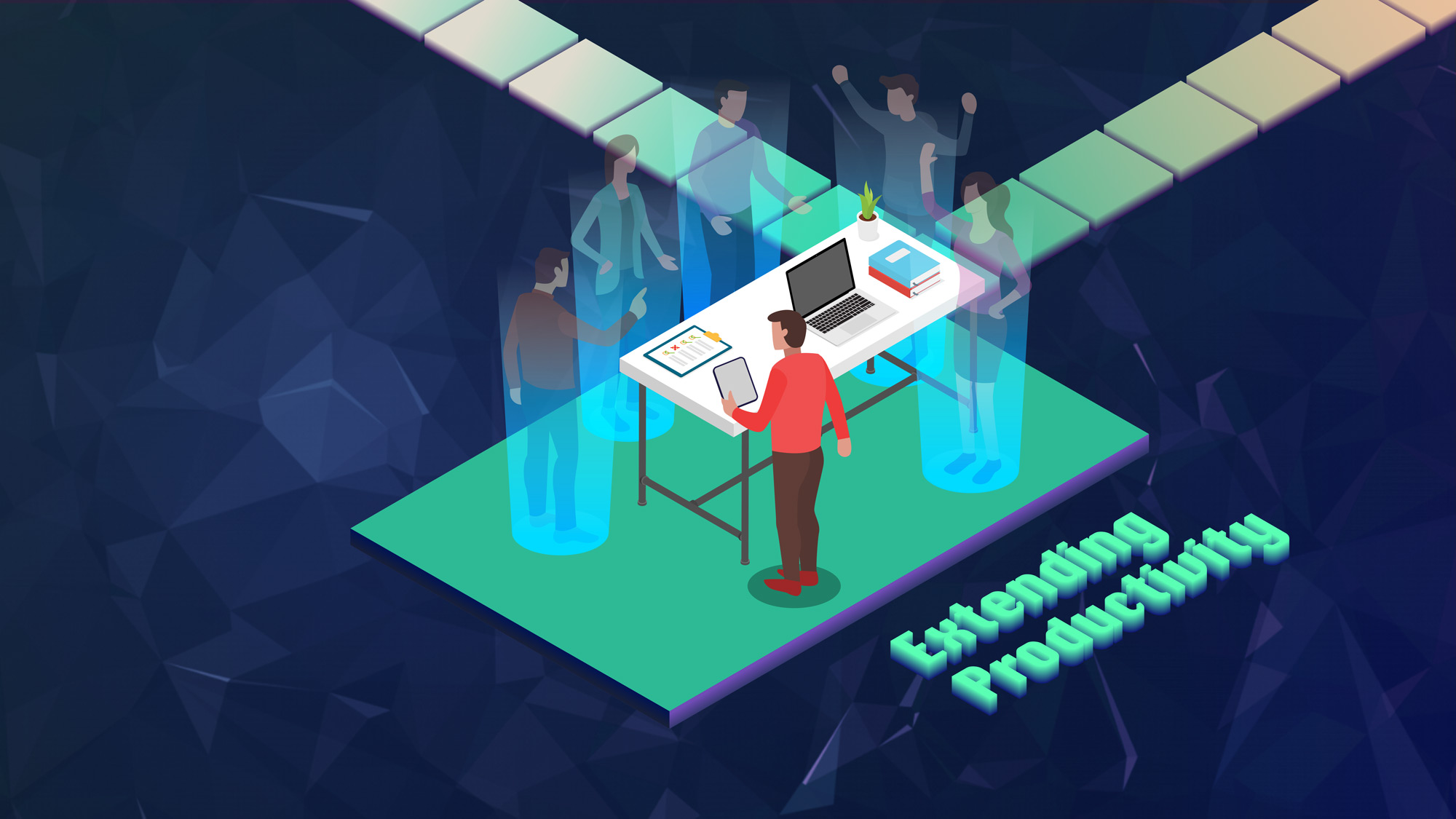 Extending Productivity
Virtual tours and digital twinning can prepare new employees to succeed working onsite, reducing friction in office onboarding. Through such experiences, employees can familiarize themselves with the floorplan, learning where to get coffee and deciding where they want to sit. They might also establish their own preferences for environmental settings, such as light or audio levels, and the Infinite Office can remember this information. Their choices will extend across the physical and the digital instance of the workplace, supporting seamless transitions between the two.
Or consider a meeting where you could sketch, call up images and documents, and add notes all with intuitive gestures, not just point and click with a mouse (among the many things the pandemic has taught us, it's that a single laptop monitor can be incredibly limiting). Sensors in the room or in a VR headset can make this possible. Journalist Anna Murphy Paul has explored the benefits of this kind of innovation.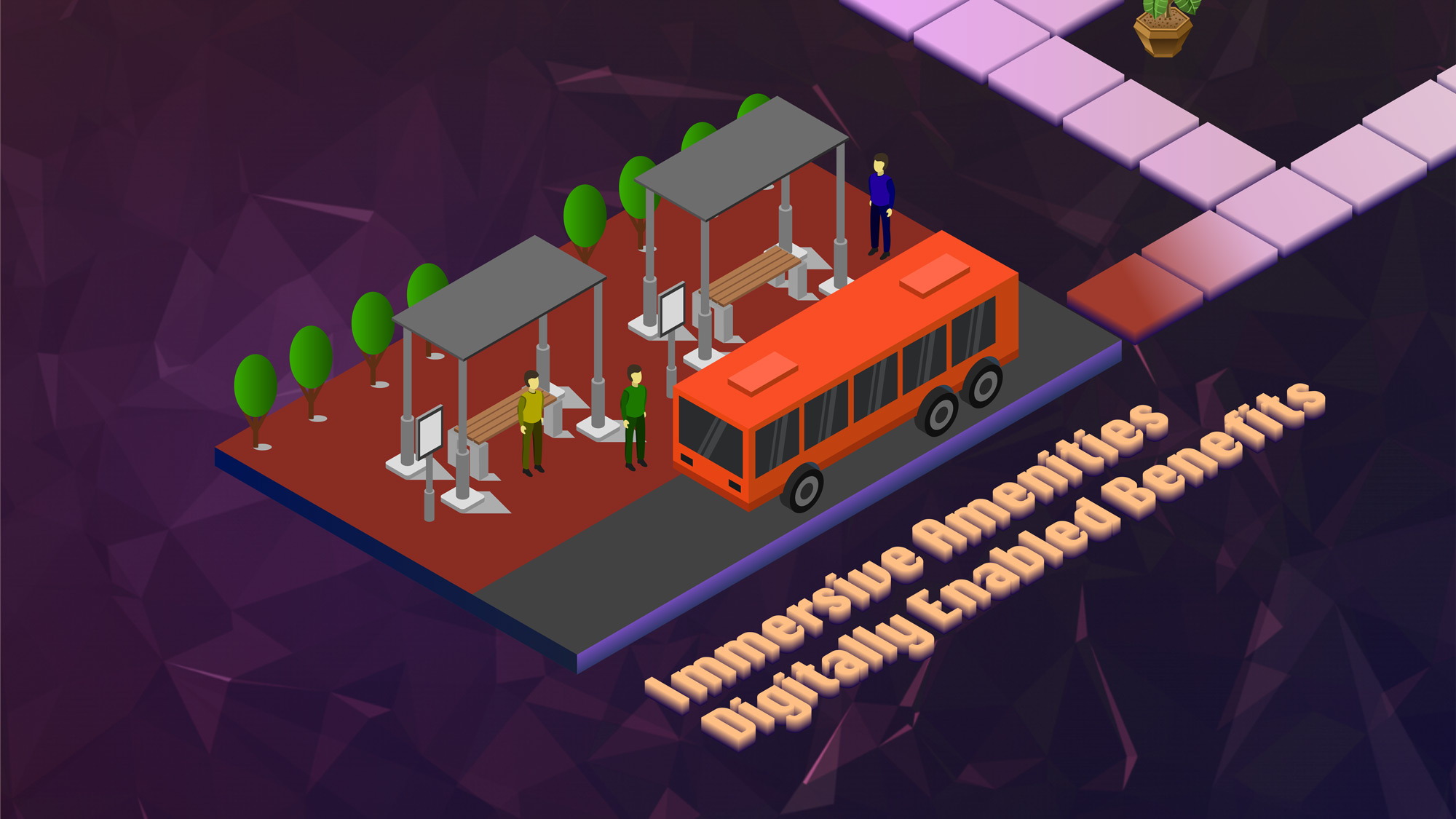 Immersive Amenities, Digitally Enabled Benefits
In the metaverse, there will be less friction switching between work and play, and personal and company purpose. IoT infrastructure and persistent data make this possible. Imagine if after a morning workout in a refreshing virtual gym, fitness data syncs with furniture in the office to optimize an employee's sitting time and position after they arrive, so they maximize their wellbeing during the day (should they get up and move more than usual? Should they consider soft seating to relax after a challenging ride?). Or consider the attraction of a connected transit card, where an employee can see their individual carbon footprint (has switching to the train saved that much pollution?) and make the healthiest choice for their lifestyle and the planet (would riding their bike be an even better option?). As they use public transit, they earn points from a Commute Marketplace that can be converted into real world or virtual currency. Not only is this employee getting smart, sustainable transit information, but gamified commute experiences in the style of RideAmigos have the potential, in the metaverse, to generate actual value that can be used anywhere (online or off).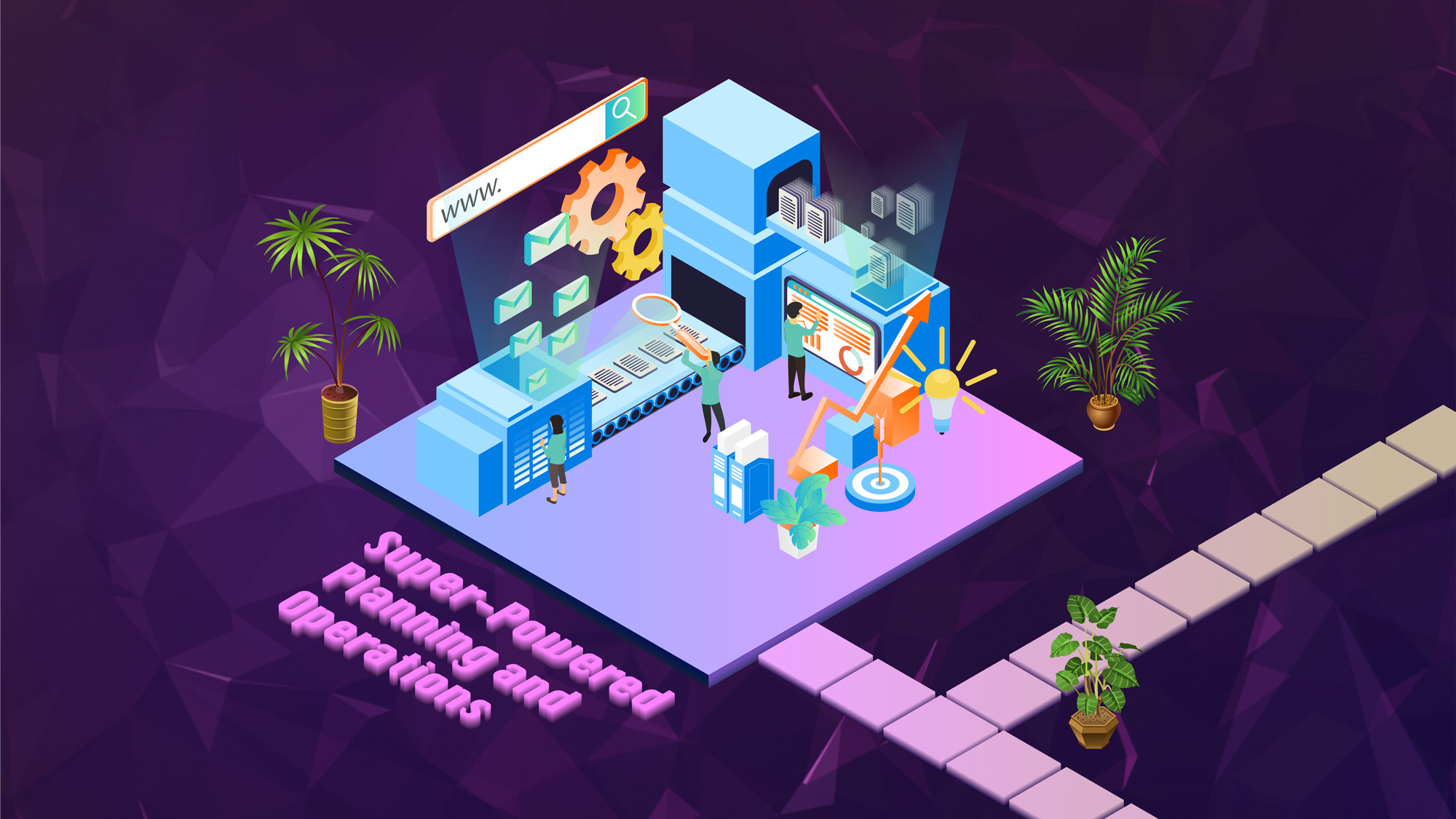 Super-Powered Planning and Operations
Transcending time and space will not just be a boon for individual employees. Having access to an archive of past spatial data, combined with running AI-driven scenarios, will empower a level of insight and smart forecasting that has not been possible for multiple users and teams — whether for space planners viewing real-time, 3D visualizations of office utilization, or interior and IT designers getting to test-fit furniture and technology in a dynamic, interactive digital twin. The multi-user component of the metaverse will enable planners, leaders, and approved colleagues to see the same data and act on it collectively, addressing issues and implementing innovation with new agility and adaptability.
Is the Infinite Office Already Here?
Only 1 in 5 tech employees say metaverse technology is available at work, and they're at the forefront of the industry! But, according to Microsoft's 2022 Work Trends Index, about half (50%) of all employees under 40 expect to do a portion of their work in the metaverse within two years. They're used to video conferencing, chat apps, and virtual desktops. Most are using online training or getting support from IT remotely, some participate in employee points and rewards systems. These disparate experiences are, potentially, facets of the Infinite Office that just haven't been integrated. That's what is poised to change. And as it happens, employees and employers alike should strive for greater diversity, more enablement of belonging, and exponential innovation. The technology promises to support this vision; the question is, will we capitalize on the opportunity? If we do, the possibilities look infinite.
For media inquiries, email .