Design for a Radically Changing World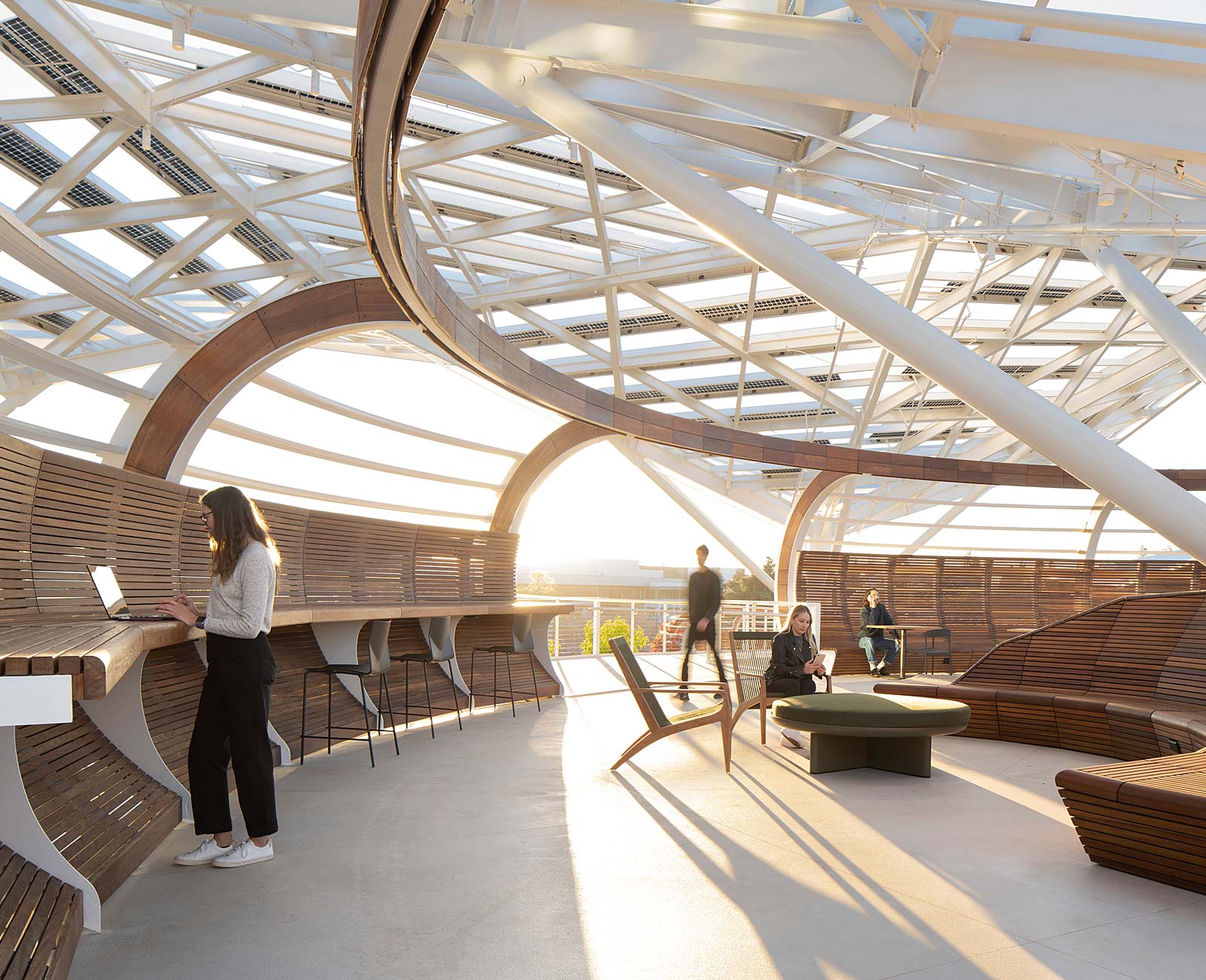 In times of radical change, it's not surprising that vision is in short supply. As new tensions and crises fill the void that the pandemic left, it's natural to focus on tackling what's right in front of us. We're being pulled along from crisis to crisis out of necessity. The problem is that we're becoming ever more shortsighted as a result. While it's never smart to see the world through rose-colored glasses, it's important for those of us who are shaping the future of cities to recognize the critical role we play as we face the challenges of climate, societal strife, and economic uncertainty. To do that, we need long-term thinking, ideas, and vision.
With its scale, breadth, and reach into thousands of cities and over 80 countries in 2022, Gensler believes that the future of our cities and how we live, work, and play can be influenced by our actions, and, yes, our vision. Designing for a radically changing world is an opportunity for Gensler and all of those in the building industry to make decisions that address critical challenges while improving the experiences of people everywhere. Design vision can be the difference-maker between the stop-gap measure of getting through the next crisis and the bigger goal of transforming our cities for the future.
"
Design allows us to view challenges as part of an interconnected ecosystem, which in turn allows us to devise multifaceted, integrated solutions.
The Crisis Multiplier
The past three years have been a transformational time for the building and real estate industries, and to fully appreciate the transformation at work, we must recognize what we're up against. The complex, overlapping challenges we face today are more destructive than ever before — and they are unfolding at an unprecedented pace. We refer to this series of cascading concerns as the "Crisis Multiplier," and chief among these issues is the pandemic.
Practically overnight, a global health crisis impacted every aspect of our lives, with reverberations that will continue to echo for years to come. COVID also served as a wake-up call for climate change, as the effects of a warming climate become harder and harder to ignore. War and the shifting balance of power have shaken the foundations of the established world order. And individuals across the globe have united to fight back against systemic racism and deeply entrenched injustice that permeates our society.
All these crises have demanded our attention, and now, they are set against a backdrop of tremendous economic volatility, accompanied by inflation and a challenging job market. We have been hit with wave after wave of serious, troubling challenges. And yet, we find optimism, hope, and a path forward through design.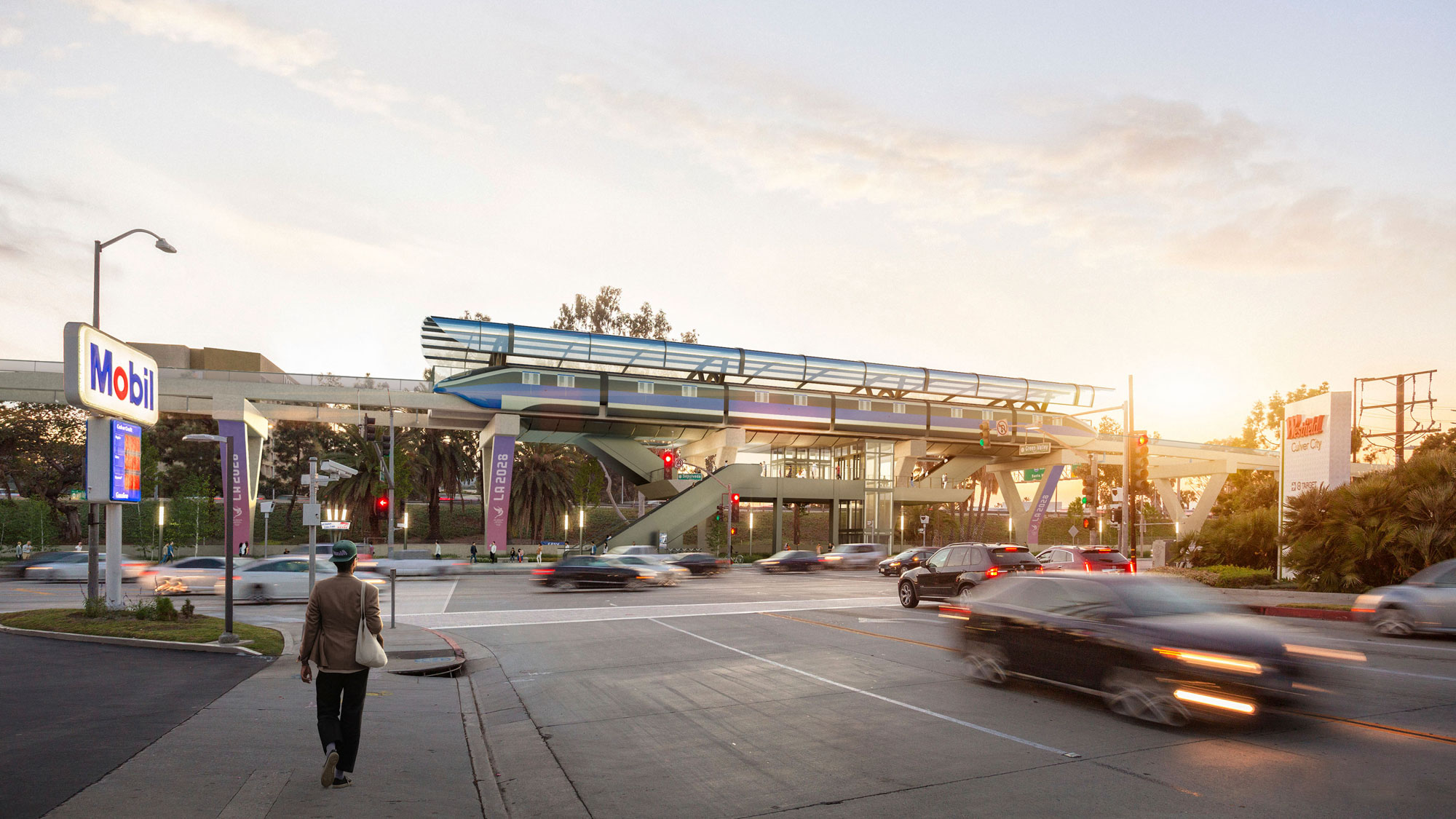 Design Responds
At Gensler, our mission is to create a better world through the power of design. But what does that mean? How can design be a catalyst for positive change? From our perspective, design allows us to view challenges as part of an ecosystem. By understanding the interconnected nature of problems, we can devise multifaceted, integrated solutions.
As a discipline, design inherently connects and unifies diverse ideas, tools, and approaches. Where a traditional approach to problem-solving is often siloed and myopic, strategic design thinking is expansive. We are able to take the wide view, to see the full chain of cause and effect, action and reaction. And then, we pass this perspective on to our clients.
Our engagement with the climate crisis demonstrates the power of design to affect change. As part of the building industry, which is responsible for 40% of carbon emissions, we have an incredible opportunity to take leadership. From our position as designers, we are able to make the connection between clients and suppliers that can enable a productive, sustainable outcome.
Likewise, we are using our strategic design thinking to create social impact in our communities. ESG goals are becoming increasingly important since buildings that can show environmental responsibility and positive impact in the community will have a competitive advantage among tenants and investors.
Crisis and change have taught us a new way to approach design at Gensler. It is an ongoing process, where research leads to experimentation and new ideas, which, in turn, lead to further investigations, discoveries, and innovations.
The Transformational Design Cycle
From crises and challenges, we have helped our clients pivot into new pursuits, yielding greater returns than ever expected. We've learned that what people want is experience. While the brief of a project may be a building, a tower, or a development, the spirit of every project is the human experience.
Our transformational approach to design is the reason that we emerge stronger from every downturn, from every economic dip, and from every crisis. We're stronger today than we've ever been. And with our reach, scale, and expertise, we're more equipped now than ever to help our clients through to the other side of every challenge.