10 Considerations for Transitioning Back to Work in a Hybrid World
November 16, 2023 | By Cindy Coleman, Kasia Maynard, Dr. Michael O'Neill, and Whitney Hegseth
Editor's note: This piece was originally published in 2020. It has been updated to reflect current conditions.
As we continue the transition back to the physical office, there are a wide range of questions and options for how to best optimize the workplace. Work is constantly evolving, and the workplace needs to adapt to meet new expectations. Workplace priorities are shifting towards purpose-driven, people-centered strategies that place greater emphasis on supporting employee well-being and providing spaces that respond to the varied needs and expectations of workers today.
1. It's more than a place; it's an ecosystem.
A new scenario for work is emerging in the aftermath of the global pandemic that will change the way that office buildings are used in the future. The acceleration of a trend to more flexible working has demonstrated the potential for employees to work anywhere using virtual, cloud-based technologies. The office will remain a critically important place to access organizational culture, innovation, and tools, but it is increasingly competing with other work locations, such as third spaces, coffee shops, and coworking spaces. The workplace now sits in a wider ecosystem of work. Choice and variety of space types within the office are critical to promote the workplace as a destination employees choose to work from.
Workplaces can leverage amenities and services in the surrounding neighborhood to extend their workplace offering. Gensler's Global Workplace Comparison Survey 2023 reveals that high-performing workplaces — those that have highly effective spaces and offer a great workplace experience — are situated in neighborhoods that include a variety of different work- and lifestyle-based amenities. The best workplaces in the future will be those that carefully consider their position within the extended ecosystem of work and leverage local amenities, spaces, and services to offer a compelling, holistic offering to workers.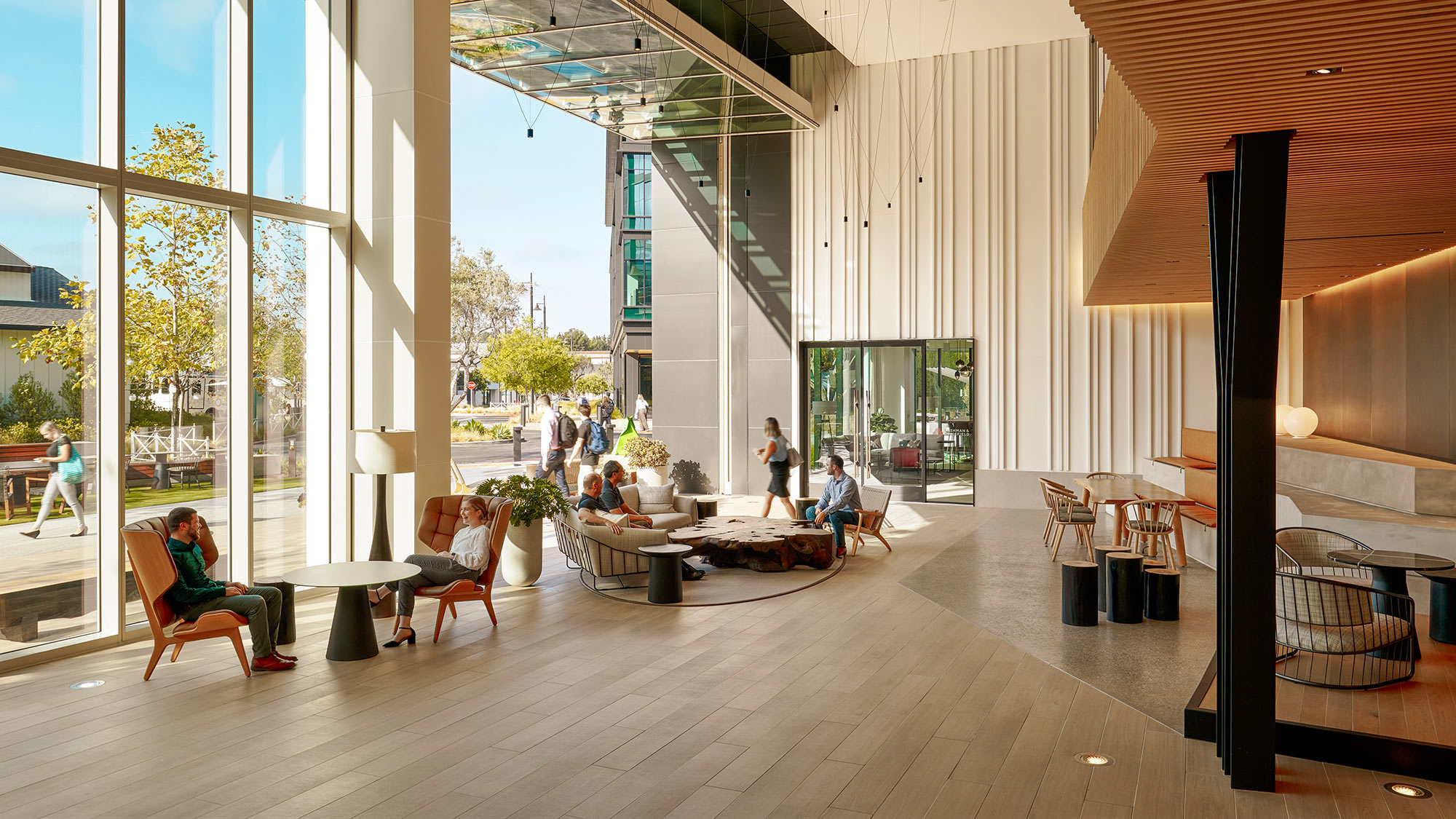 2. The workplace is recalibrating to meet the priorities and expectations of today's workers.
Many employees working from home during the pandemic experienced a social deficit with their colleagues. In-person interactions and socializing were replaced by digital communication, which often lacks the flexibility and informality of in-person catch ups. As restrictions on social distancing eased, employees saw the physical workplace as an opportunity to reconnect in-person with their colleagues. Gensler surveys conducted globally during the pandemic revealed that the most important reason to come into the office was to "work in-person with my team and colleagues."
Today, employees are not only using the workplace as a social tool to reconnect and engage with their peers, but to also get their work done. Our most recent global workplace survey finds that the top reason to come into the office now is to "focus on my work." Other key factors include access to technology, specific spaces, senior leaders, and their team. As priorities for the office shift, so must the spaces in the office. A compelling workplace responds to the diversity and breadth of worker needs, balancing spaces for socializing with areas for focus and individual work.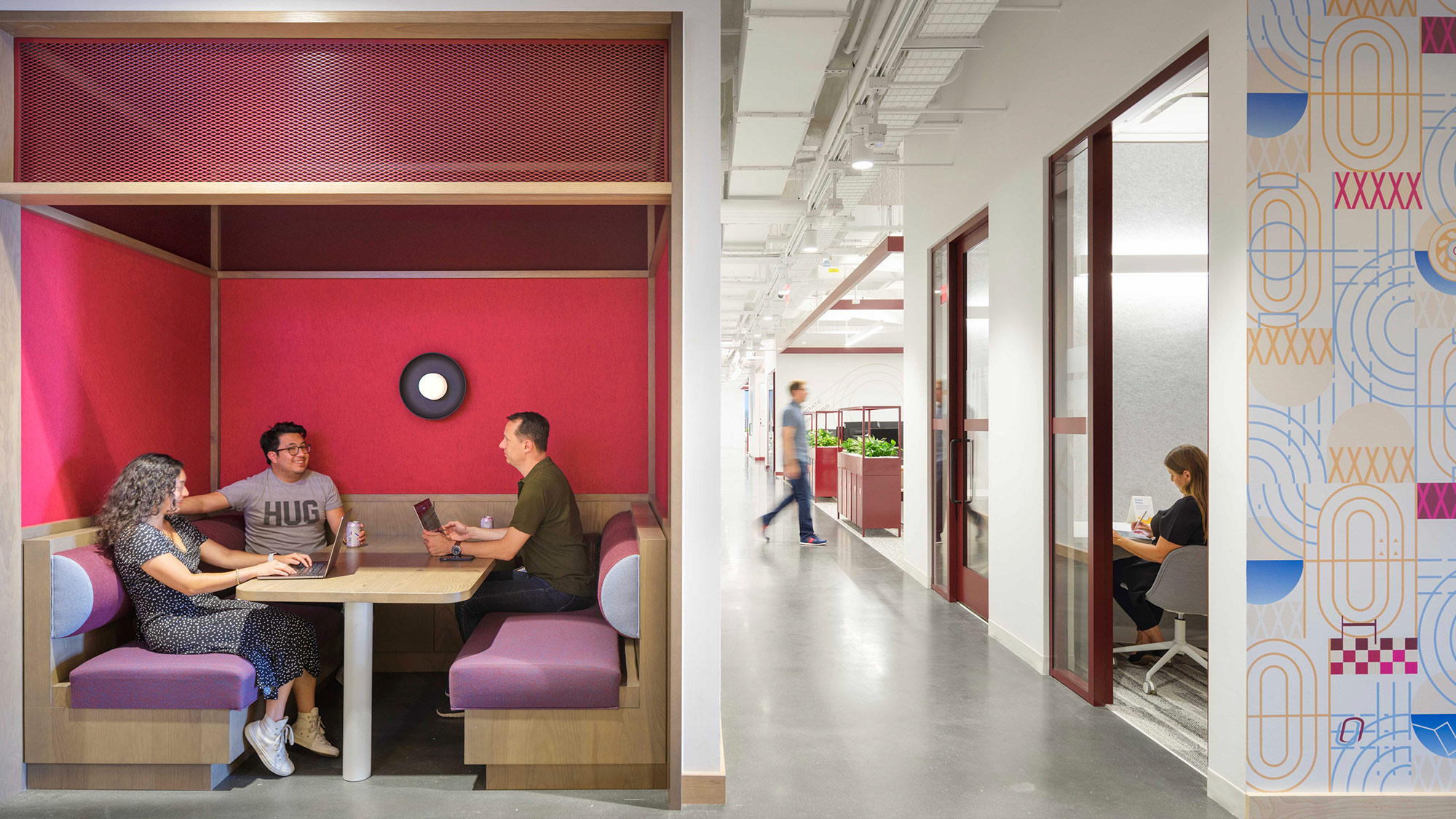 3. Younger generations place greater emphasis on learning and socializing.
As younger generations enter the workforce, it is important to recognize the unique workstyles and preferences that each generation brings with them. Gensler's latest workplace survey research highlights that younger workers place strong emphasis on learning, socializing, and have high expectations of flexibility and workplace experience.
Gensler has been tracking how workers spend their time in a typical workweek since 2008 through the lens of five work modes: working alone, working with others in-person, working with others virtually, learning/professional development, and socializing. On average, workers across all generations spend less time working alone and more time working with others, learning, and socializing since the pandemic. However, the shift is even greater for the younger generations. Generation Z and Millennials spend triple the amount of time learning and socializing than Baby Boomers, who typically spend more time working alone. As a fifth generation — Gen Alpha — enters the workforce, organizations should create environments that offer environments to learn and grow professionally, while maintaining spaces that facilitate individual work.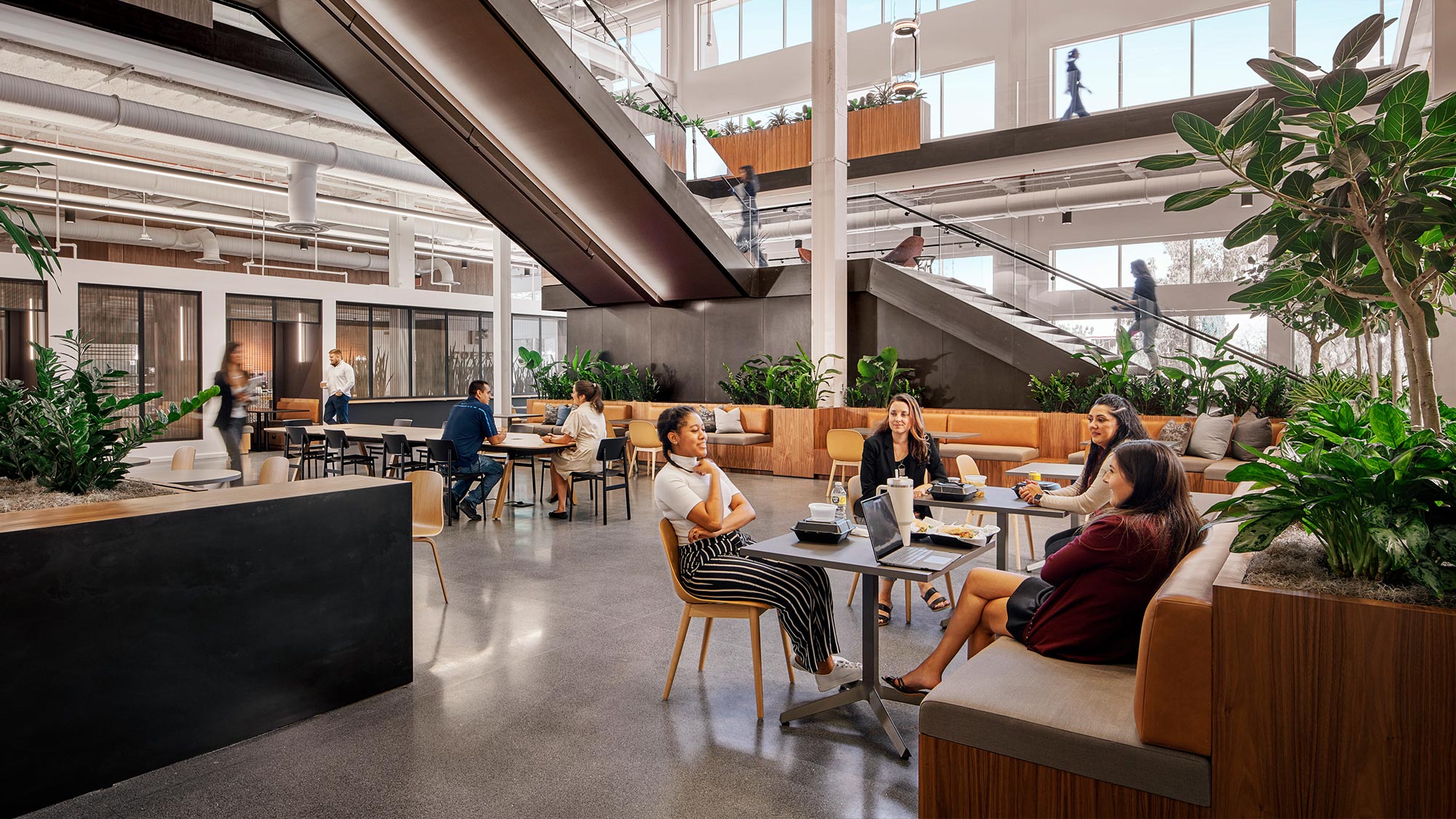 4. Our meeting spaces need to work harder for us, on both sides of the screen.
More than half (57%) of meetings in the office are hybrid — including both in-person and virtual participants — according to our Global Workplace Comparison Survey 2023. Yet, the typical workplace does not effectively support virtual work. Meeting spaces must be reconsidered to support participants both in-person and virtually.
Research by Gensler highlights that equity in hybrid meetings is created through the "intentional choreography of behaviors, technology, and space; not from a single camera or software package or application." This integrated approach requires a new standard for meeting rooms beyond the functionality of space. Today's meeting rooms must consider elements such as furnishings, materials, lighting, and high-quality technology, alongside clear guidelines for behavior and usage of the space. In this scenario, communicating your company's meeting norms and good behaviors needs to be considered closely alongside design.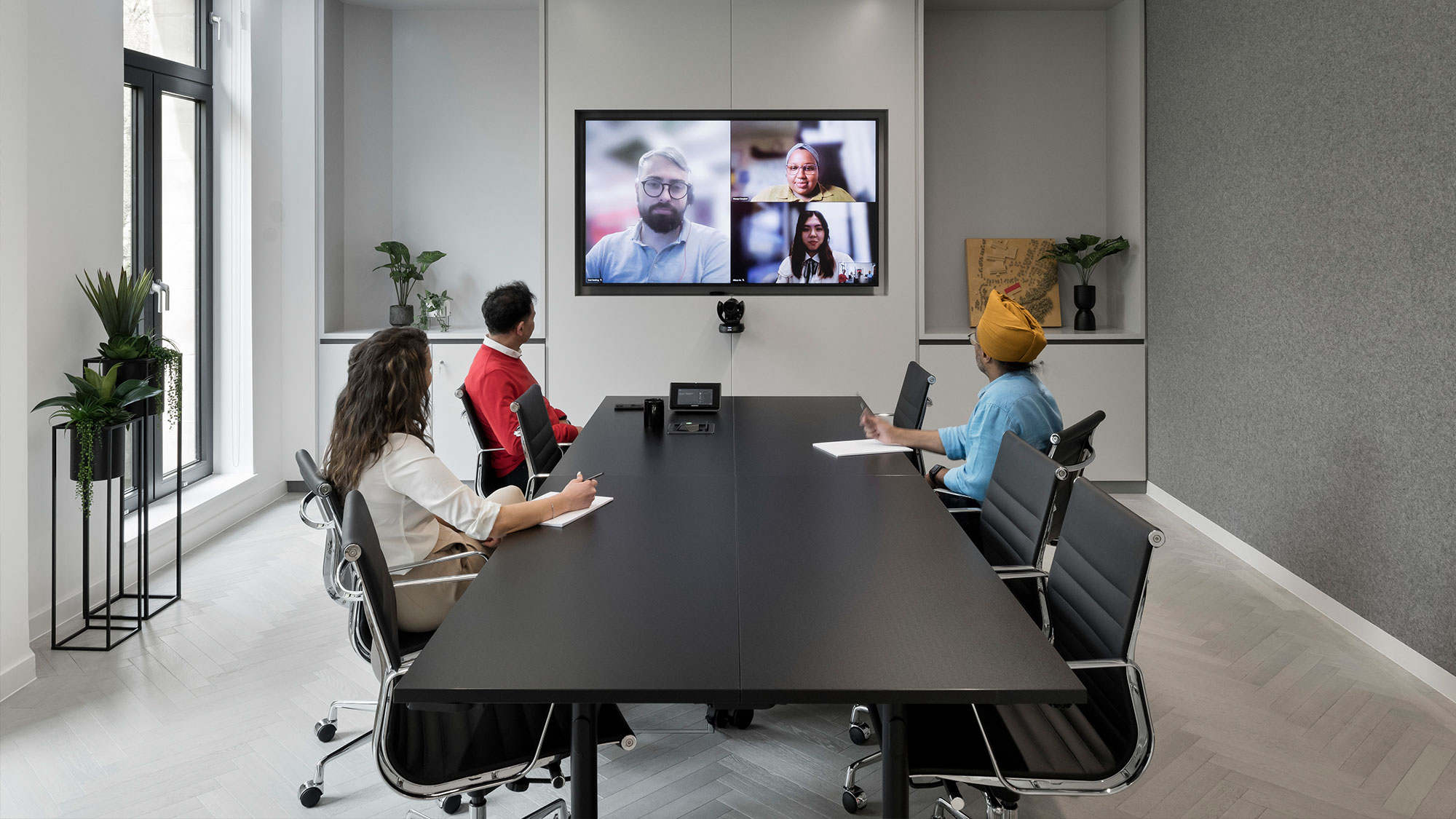 5. Office vibes matter.
High-performing workplaces consider both the functionality and experience of the workplace. A great workplace experience strongly influences the amount of time employees are willing to spend in the office. In Gensler's global workplace survey, workers were asked to configure their ideal blend of experiences from eight given "vibes": coffee shop, residential, boutique hotel, conference center, corporate, library, creative lab, and clubhouse. The findings revealed that employees want a varied mix of different experiences in the office, and they would be willing to spend more time in the office if their ideal experience was met.
Employees are not drawn to the office to sit at one designated workstation all day. Instead, they are seeking a diverse spread of spaces, places, and experiences. Organizations must have a clear understanding of their culture to strike the right mix of space and experience for their workforce.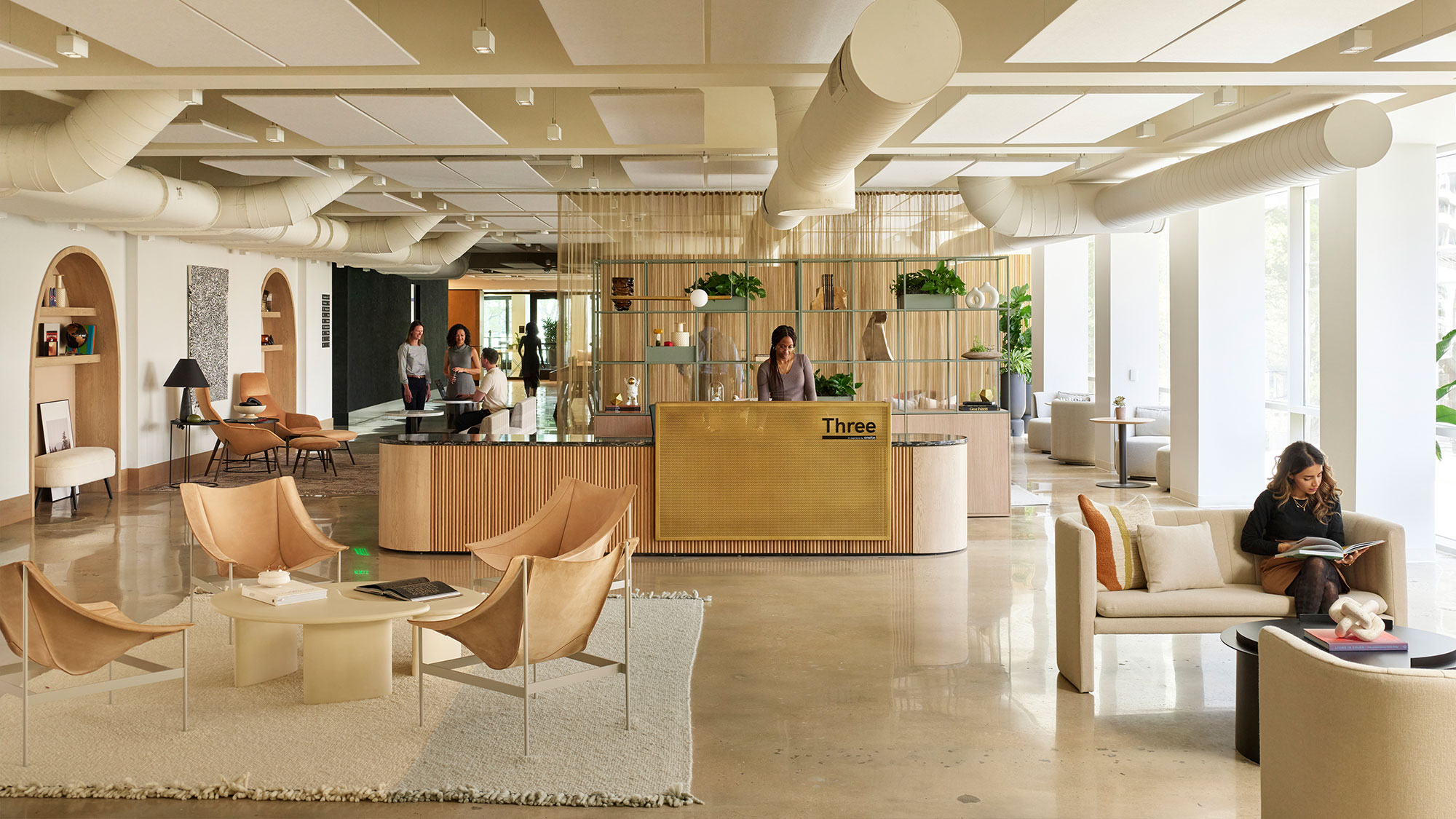 6. Work is never static. Neither is the workplace.
Work is constantly evolving, and the pandemic rapidly accelerated the pace of change. Until now, the workplace has been aligned with the pace of change in work — moving on a steady trajectory towards more diverse, dynamic, and open spaces. But work and the workplace have since fallen out of sync. Almost two-thirds of employees are still working in the same workplaces they left pre-pandemic.
To repair the synergy between work and the workplace, office design should be considered as an active, evolving strategy. Organizations should think about their workplace as a space for piloting, experimenting, and implementing change in a constant loop to keep pace with the evolution of work.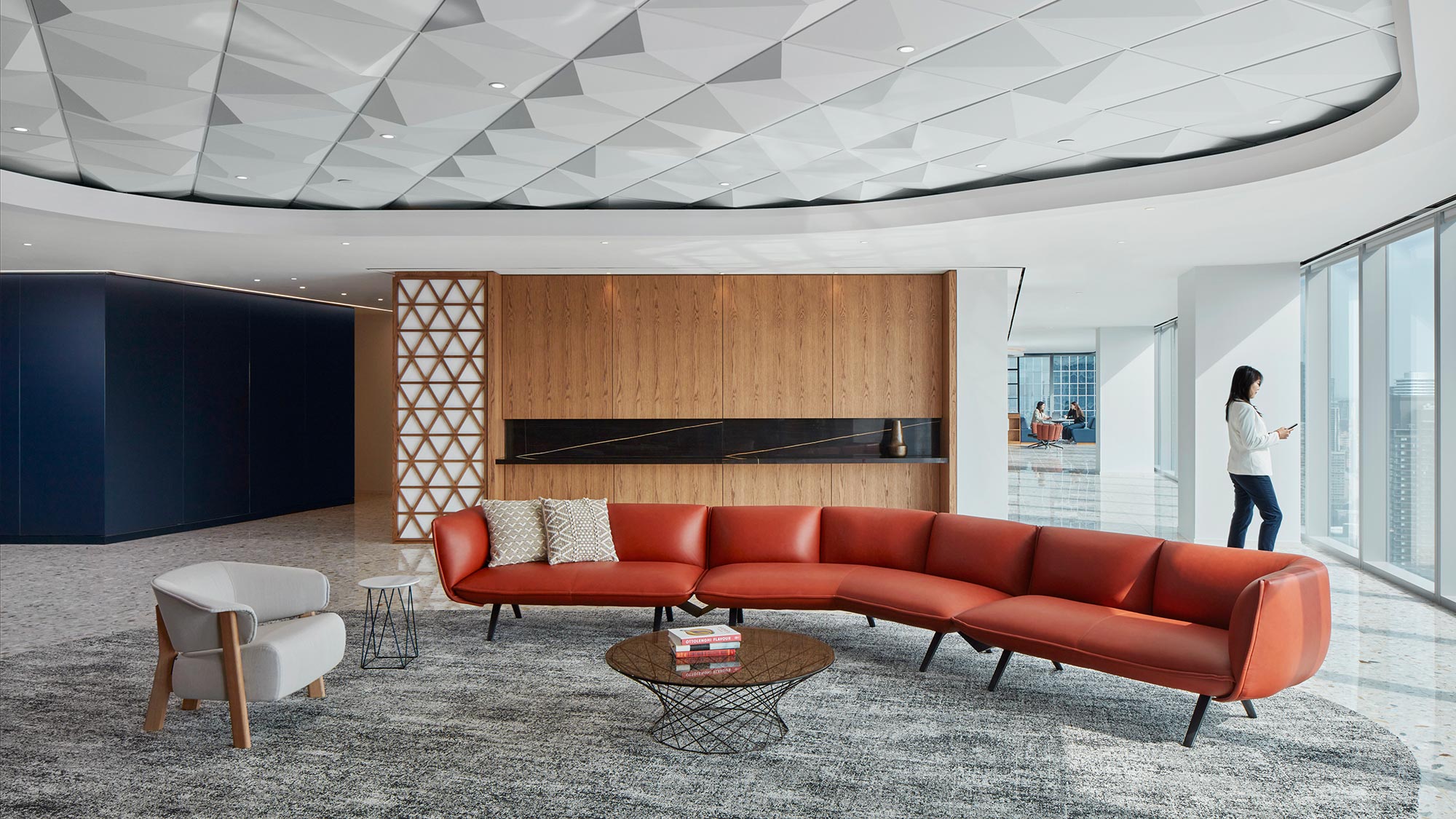 7. Design can be used as a tool to enhance inclusion.
The notion of a one-size workplace fitting all is a distant memory. As we think about adapting existing work environments or creating something new, planning for inclusivity needs to be front and center of the discourse. Inclusive design identifies strategies to meet the intersecting needs related to gender and identity, race, ethnicity, ability, age, socioeconomic status, culture, and other defining characteristics that make us human. The built environment has a part to play in removing, reducing, or mitigating barriers that inadvertently create experiences of exclusion. By designing spaces in which everyone is considered as an intended occupant, we can foster conditions for broader experiences of inclusion, equity, and belonging.
The key to inclusive design is to co-create so that we understand the impact of access, location, clarity of use and wayfinding, color, sound, and the building blocks of space — shape, size, material, and functionality — considering everyone who might use the space. This ranges from design features, such as providing materials that are tonally contrasting, avoiding heavily patterned flooring, and selecting diverse types of comfortable furniture, to more permanent architectural elements, such as providing counters at an accessible height, avoiding unnecessary level changes, and providing quiet spaces with fewer stimuli to avoid sensory overload. Today, good design removes barriers and is a useful tool in providing an equal experience for all people.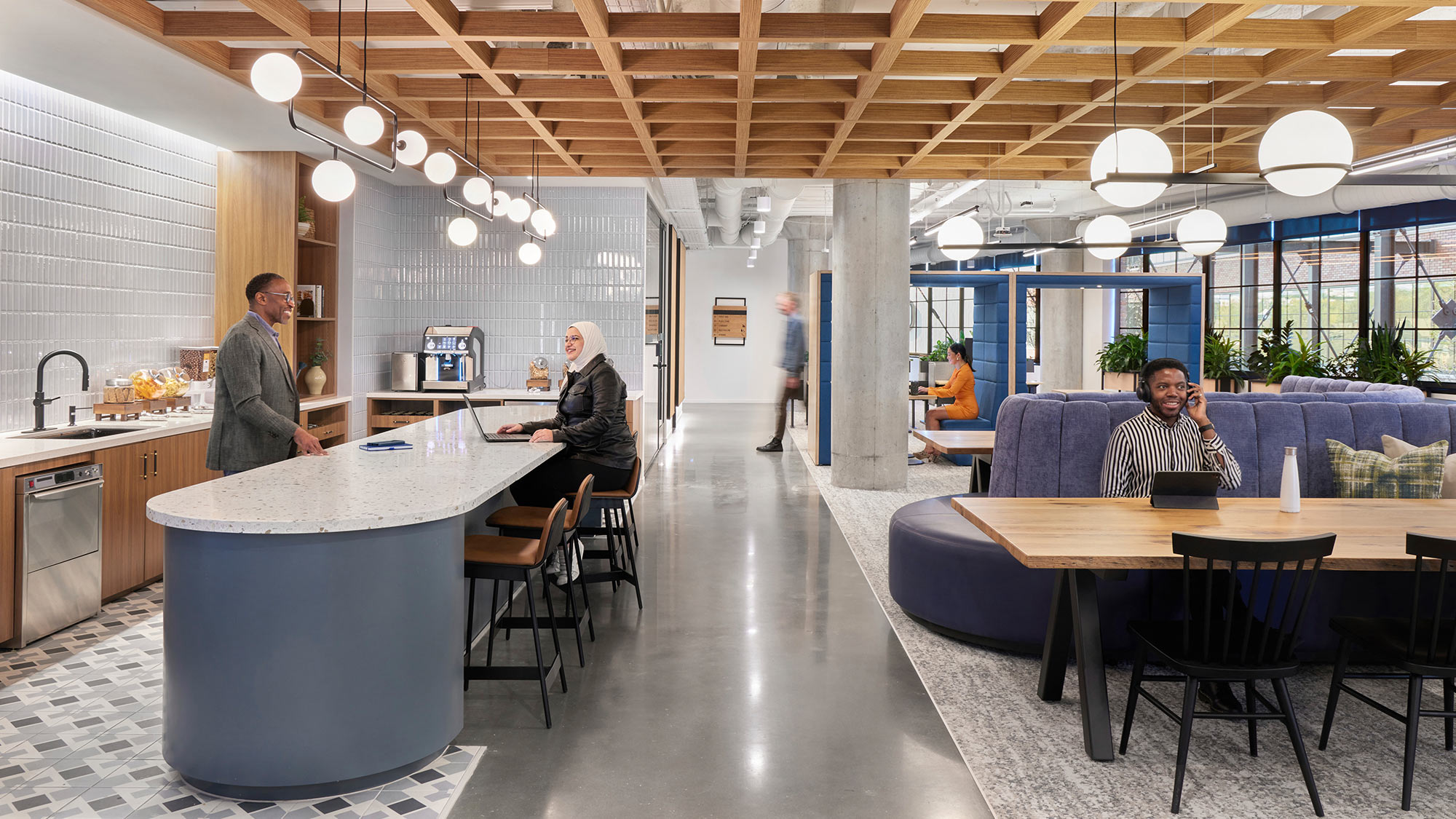 8. Wellness must be a workplace strategy… not just a juice bar.
In the wake of the pandemic, economic instability, and the climate crisis, well-being has become a matter of priority for leaders around the world. Business leaders are increasingly cognizant of the impact better employee well-being has on business performance and society at large. Now, it's time to take this knowledge and embed it into both a workplace and cultural strategy.
Designing for wellness starts with an analysis of people and their relationships with the places they inhabit. The one constant about wellness is that everyone experiences it in their own way. Feelings of well-being are no longer created through access to a place, a room, or a single service. It's a balanced ecosystem that addresses wellness across multiple dimensions that range from the physical and social, to the emotional and intellectual and to the environmental and cultural experiences at work.
The culmination of impactful policy, programming, and space typologies create the opportunities for co-benefits — or auxiliary, serendipitous side effects — to emerge, accelerating well-being in various dimensions of impact. When clients consider a holistic wellness approach to their real estate, the conversation scales in impact to the real estate and workforce.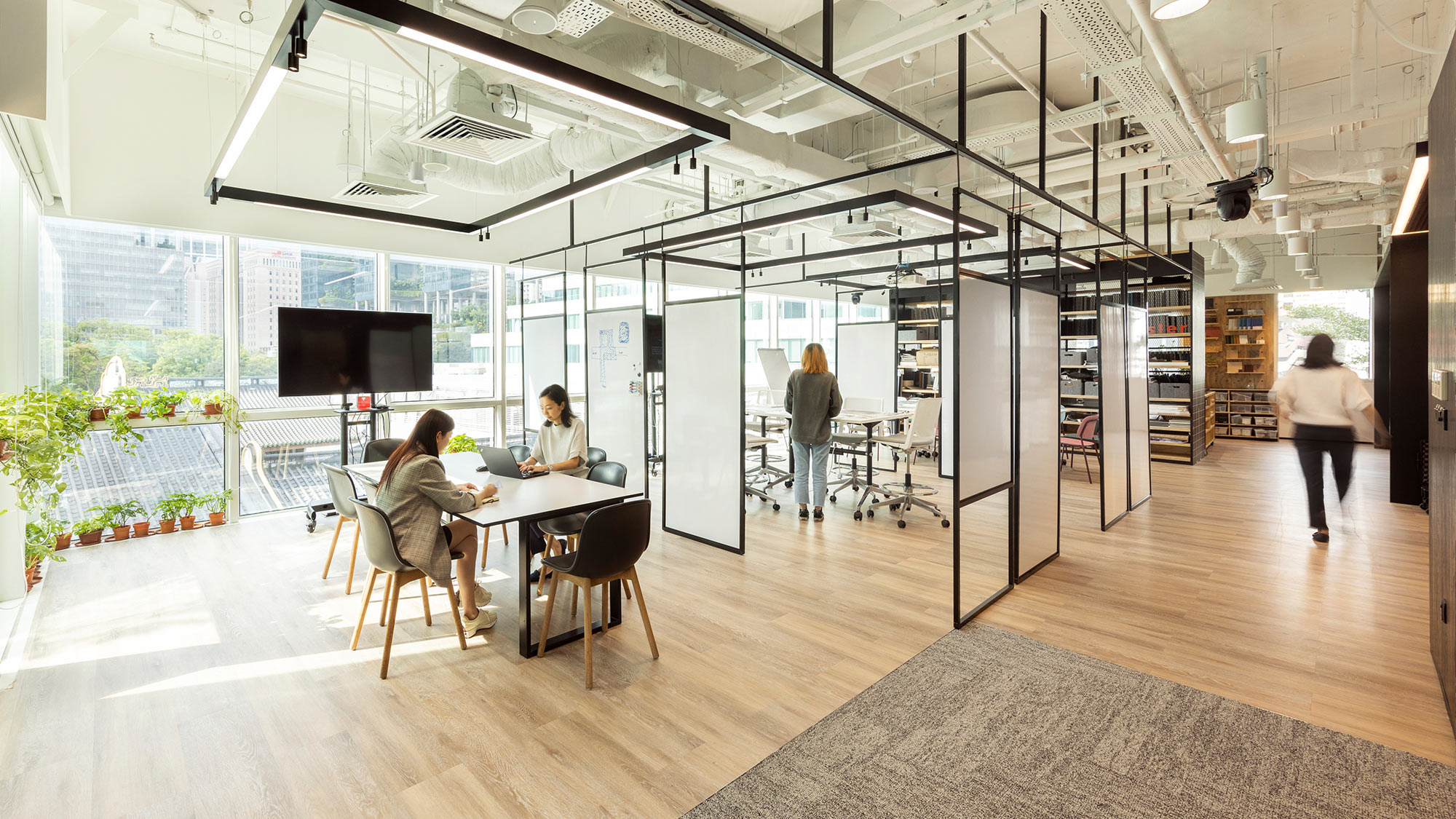 9. Measuring and monitoring space performance can drive business outcomes.
While office work has always been evolving, today the pace of change has accelerated. The key to a successful workplace strategy is to understand workplace performance — how well the office space supports employees' activities and enterprise outcomes such as innovation, well-being, engagement, and the like.
An effective survey and reporting tool will have several capabilities. It should be scalable, able to evaluate a single office or multiple sites across a portfolio, be able to measure the success of a completed project, offer benchmarking capabilities on key KPIs (key performance indicators) to show where your organization stands in comparison to industry peers, and should assess workplace performance, providing a clear line of sight to workplace strategy. Finally, the survey platform and database should provide a highly secure data storage and analytics environment to protect your organization's privacy.
Tools such as Gensler's Workplace Performance Index™ (WPIx) survey provide these types of capabilities for valid, data-driven insights for any type of workplace evaluation. The WPIx survey offers an engaging survey experience, reports that easily translate into solutions, and a dashboard for exploring relationships in the data. Armed with insights from a well-crafted, secure survey and reporting tools, office leaders can align their workplace strategy to improve enterprise outcomes and business performance.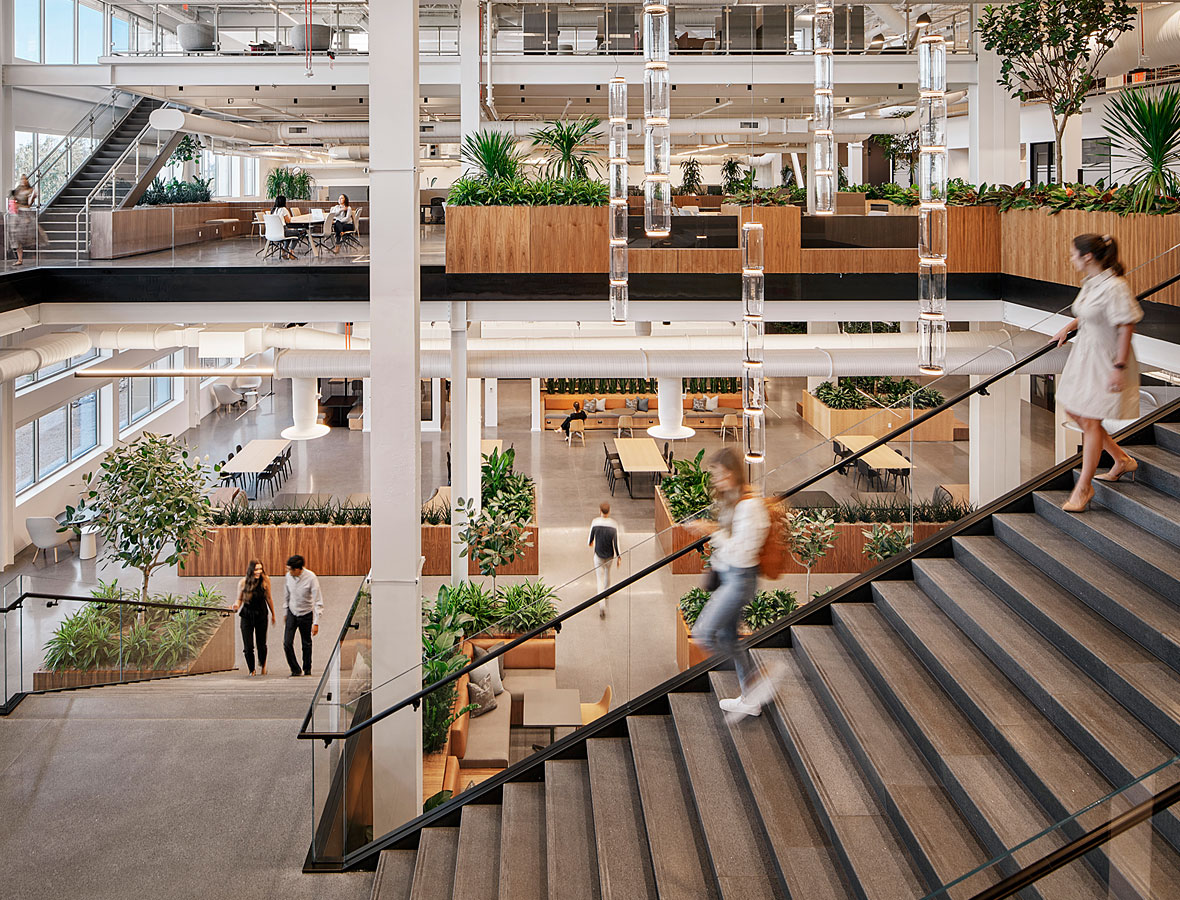 Workplace Performance Index
Interested in learning how your workplace is supporting workers and driving your business outcomes? Discover more with our WPIx.
10. Stay smart on space utilization.
Since the pandemic, predicting office occupancy has become more complex. As organizations increasingly adopt flexible work policies, the way employees use space in the workplace varies widely. Many organizations are at a crossroads with their space as they try to decipher if more space is required or if they can better optimize their current real estate portfolio for an overall smaller footprint. Assessing key metrics like headcount, seat count, seat sharing ratios, density, space utilization, and hybrid work model compliancy is the basis for informing the workplace strategy of the future.
To support these key metrics and the workplace strategy, the importance of maintaining a central repository of up-to-date floor plans is immeasurable, as this provides the opportunity to layer additional qualitative and quantitative datasets for a more comprehensive look into an organization's space. A variety of datasets should be utilized for conclusive insights, such as lease data, employee survey data, and other exhaust data (Wi-Fi utilization and network logins) to inform and measure the effectiveness of workplace strategies.
In conjunction, the right workplace technology, such as desk reservations, wayfinding, and space management, is also critical for the most comprehensive look at an organization's space and utilization. Pairing business intelligence tools with this technology can produce robust data insights from multiple sources, allowing organizations to quickly understand, react, and even predict changes and opportunities to everchanging business needs and the new ways of working as we continue to transition through the future of work.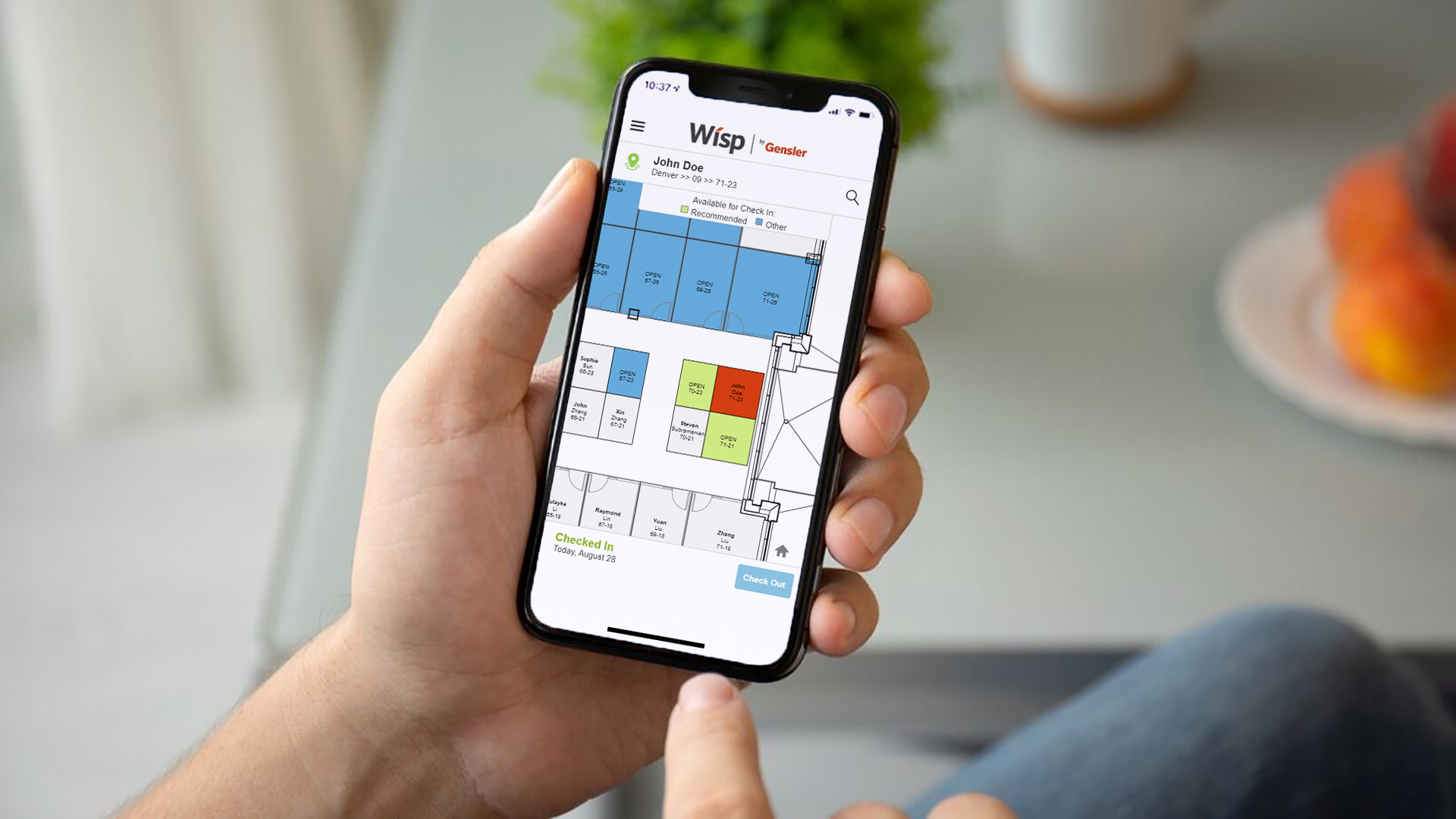 In today's fast-paced world, immediate access to the right tools and information is fundamental to running a business swiftly and confidently. Tools such as Wisp and the WPIx deliver critical insight into how the workplace is performing and how work is evolving. At Gensler, we continue to develop and deploy tools to collect rich data-driven insights to help clients get back to the office and optimize their workspaces for the new hybrid ecosystem.
Schedule a demo of Wisp or contact our team below.
Schedule a demo of Wisp
For media inquiries, email .