A Day in the Life: Going Back to School in China
May 19, 2020 | By Tony Lu, Freck Qin, and Amber Sun
As the COVID-19 pandemic expands and more countries around the world implement strict nationwide quarantines, in China we are slowly experiencing the next step: going back to school. Here's what we have learned from our colleagues in Gensler's Shanghai office.
During the epidemic, all schools in China were closed and switched to online classes at home. On May 6, Shanghai resumed classes in primary schools (grades 4 and 5 only), middle schools, and universities. Schools are now accommodating in-person attendance for all students.
As businesses resume, along with a return to the workplace in Shanghai, parents have welcomed the reopening of schools. Before schools reopened, parents had to get creative with childcare, relying on nannies, grandparents, or splitting work from home and the office, based on their personal circumstances.
As the city considered a return to school, one of the primary concerns for parents was about cross-infection during "in-between" periods — before and after the school day. With this in mind, schools focused their measures on monitoring students throughout the entire day, giving specific attention to how students arrive and leave school, as well as how they circulate in between programmed times.
Beginning the day
Leading up to the first day back to school, parents were most nervous about children taking responsibility for their personal protective equipment (PPE) and personal hygiene supplies. Schools, in turn, are fully prepared and equipped to alleviate many of the parents' concerns, providing a new mask for each student at the beginning of the day. If students lose a mask during the day, schools will supply them with replacements.
Each morning, as parents ready their children for school, they repeatedly assess their student's physical condition. Packing face masks for the school day, parents remind their children to keep track of them, remember to wear them, and keep them clean.
Parents step out the door repeating what will become a daily reminder to their children to keep a certain distance from their classmates and wash their hands frequently. Now the next hurdle: getting their children through the commute to school.
In Shanghai, students and parents are largely able to use individual forms of transportation to avoid public transit. Parents walk children to school, or for longer distances, use personal cars or bicycles. Public buses and subways are often treated as a last resort.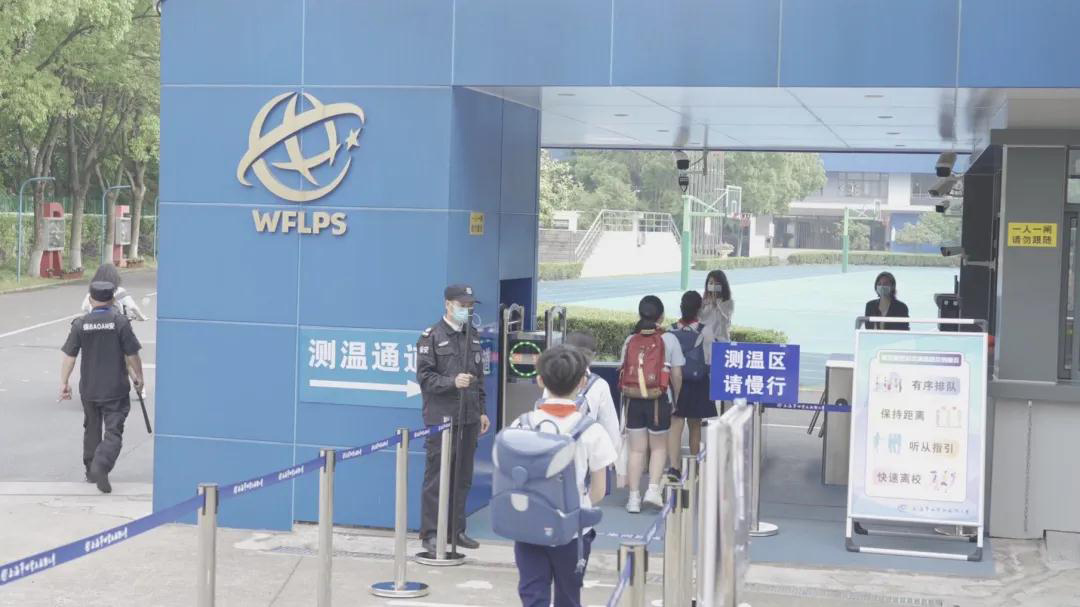 School arrival and entry
Each school has set up disinfection points and quarantine areas according to their specific needs. Unnecessary gathering activities have been canceled, but large group outdoor activities can be allowed at a safe distance. Masks are required at all times.
To accommodate temperature screening and hygiene procedures at entry, schools have set time slots for students' arrival at school; an interval of 10-15 minutes is set between each grade. Before entry all students go through a body temperature screening, lining up a to maintain a certain distance from one another in the queue. To increase efficiency of temperature screening, schools have purchased advanced infrared imaging equipment, so that students' body temperatures are displayed as they pass through the school gate.
Students who fail the temperature screening at entry are sent to the school's quarantine area for a basic physical examination. Parents will be notified immediately to take students home for observation for elevated temperatures and other symptoms, and students will not be allowed to re-enter school until symptoms are gone.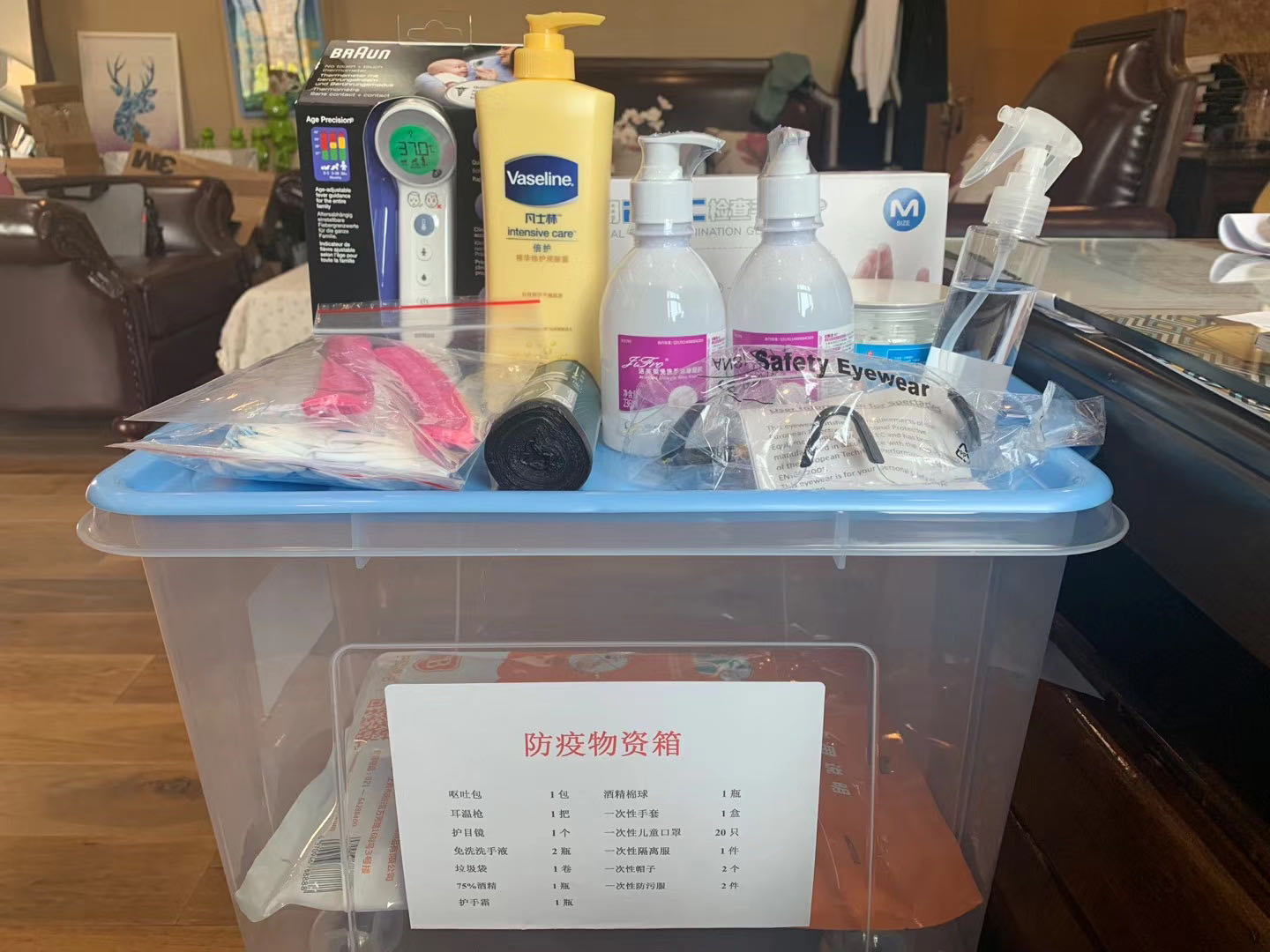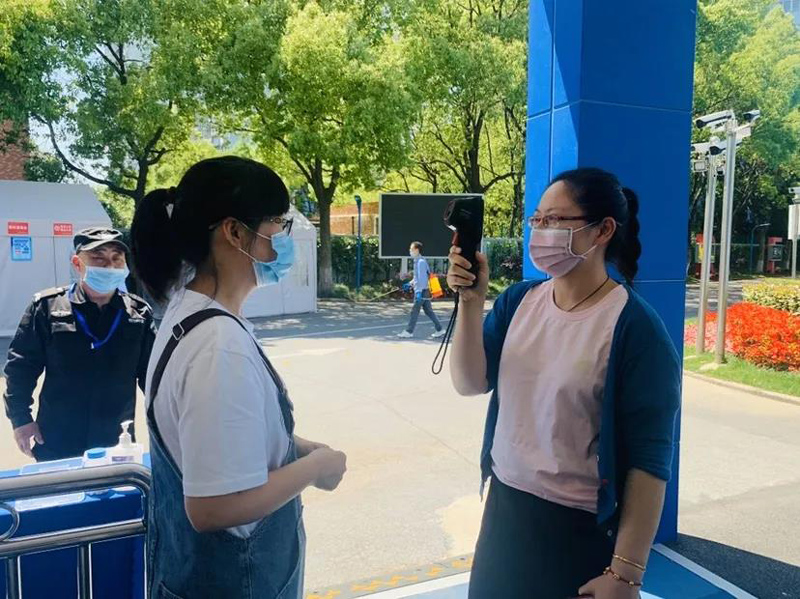 Students' clothes and coats are sprayed with disinfectant when they arrive at school. When students first enter the school building, teachers remind them to line up to wash their hands immediately. A designated handwashing area with temporary sinks has been installed with a certain distance maintained between the queues. Sticker prompts on the ground delineate the spacing within each queue, greater than 2 meters. Either hand dryers or paper towels, with proper disposal, are provided.
Class time
As soon as the students enter the classroom, they immediately sit down in their own seats. For middle school classrooms, there is one desk provided for each student, and each student's desk has been enlarged and adjusted according to a certain distance. Primary school students in Shanghai typically have two students per desk, so many schools have added a transparent isolation panel that bifurcates each desk. The number of students in the classroom varies depending on the school; typically, international schools have roughly 25 students per class, while state schools have more. A classroom of about 100 square meters will accommodate 25-40 people.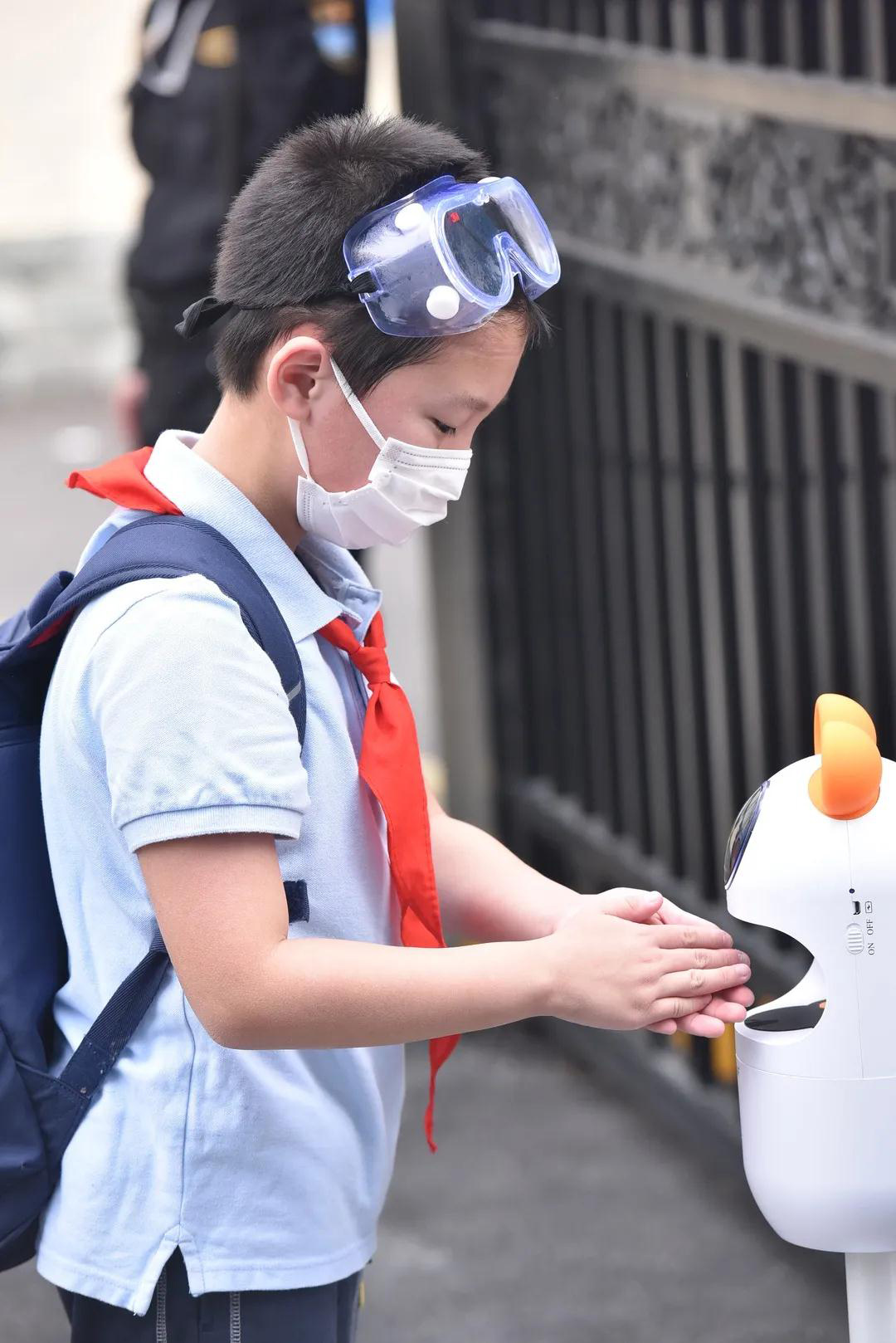 While students were distracted in the first few days of returning to school, they have since gotten used to all of the new measures and protocols that have been instituted. Teachers have largely been able to maintain their typical teaching activities and styles, since everyone is wearing a mask throughout the day. Where possible, schools have provided teachers with a new set of supplies, though the situation varies, depending on school circumstances and resources. Students are also prohibited from touching others' supplies.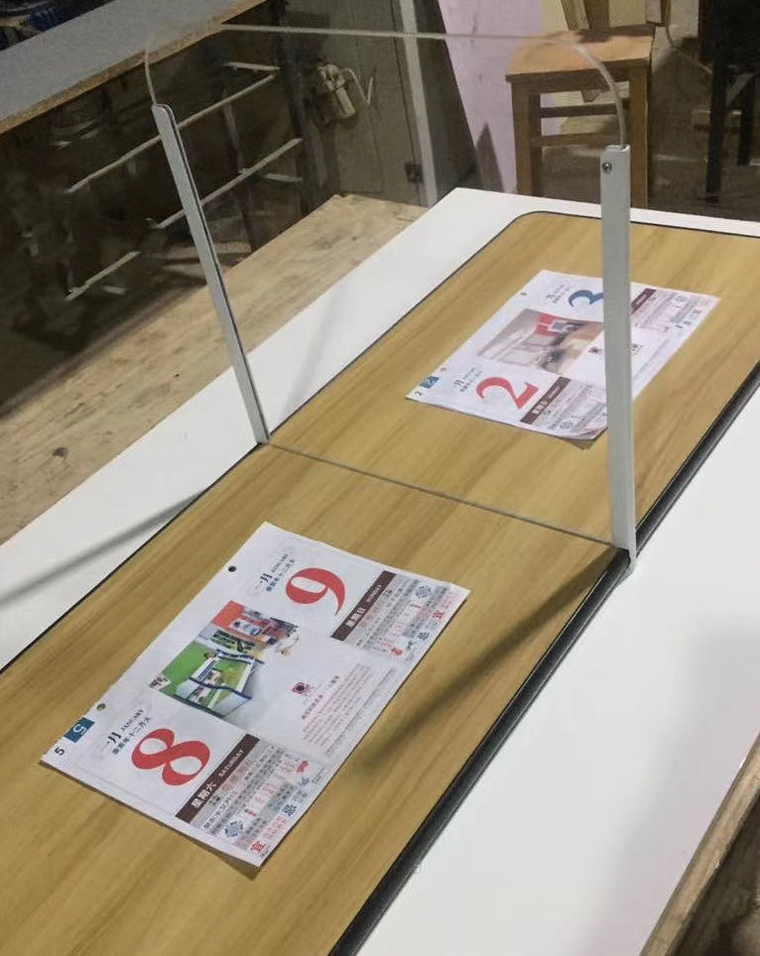 Existing restrooms have not been altered. Between classes, if students needs to use the restroom, they must wait in groups in the corridor to prevent too many students from gathering in the restroom at the same time. Although protocols vary across schools, typically students are admitted into restrooms with a five-minute interval between each group. Some schools have prohibited students from leaving the classroom between classes.
Lunch time
Because lunch is provided by the school, parents do not have to worry about packing student lunches. Disinfection points are set up at the entry to the cafeteria. At noon, students will enter the school cafeteria in pre-designated small groups to ensure that students maintain safe distances while circulating through the server queue and walking to their seat. There is also a certain distance between each student during the meal.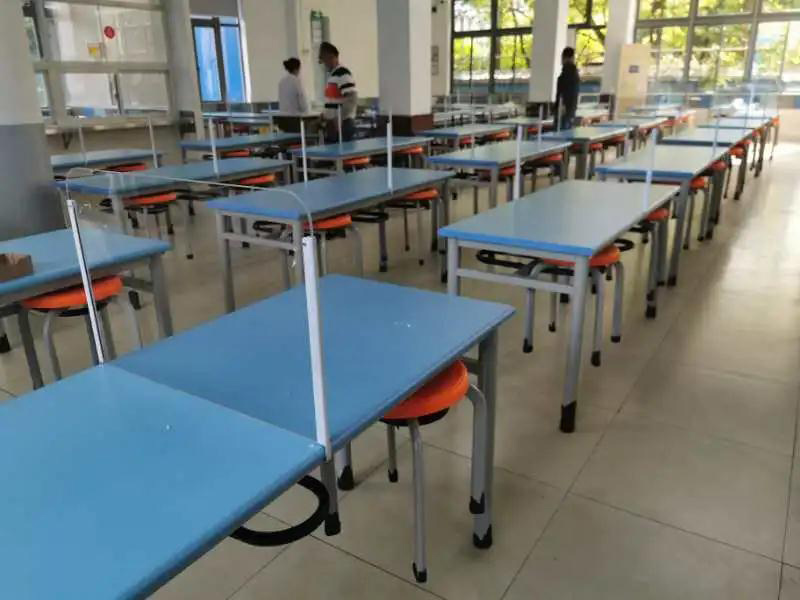 After school
Different schools have different requirements for extracurricular activities. Some schools have canceled all extracurricular activities, and some schools have reserved some activities that are safer and have fewer people, such as reading. At the end of the first day of school, the school will give each student a disinfection kit containing a certain amount of disinfectant, masks, disinfectant wipes, and other sterile wipes for students to use at home and during school. Before leaving school, students are required to wash and disinfect their hands again. When queuing to leave school, students must maintain a safe distance, and grades are dismissed in groups, with lower grades leaving school first. When students return home, parents will prepare their own sterilization spray for disinfection.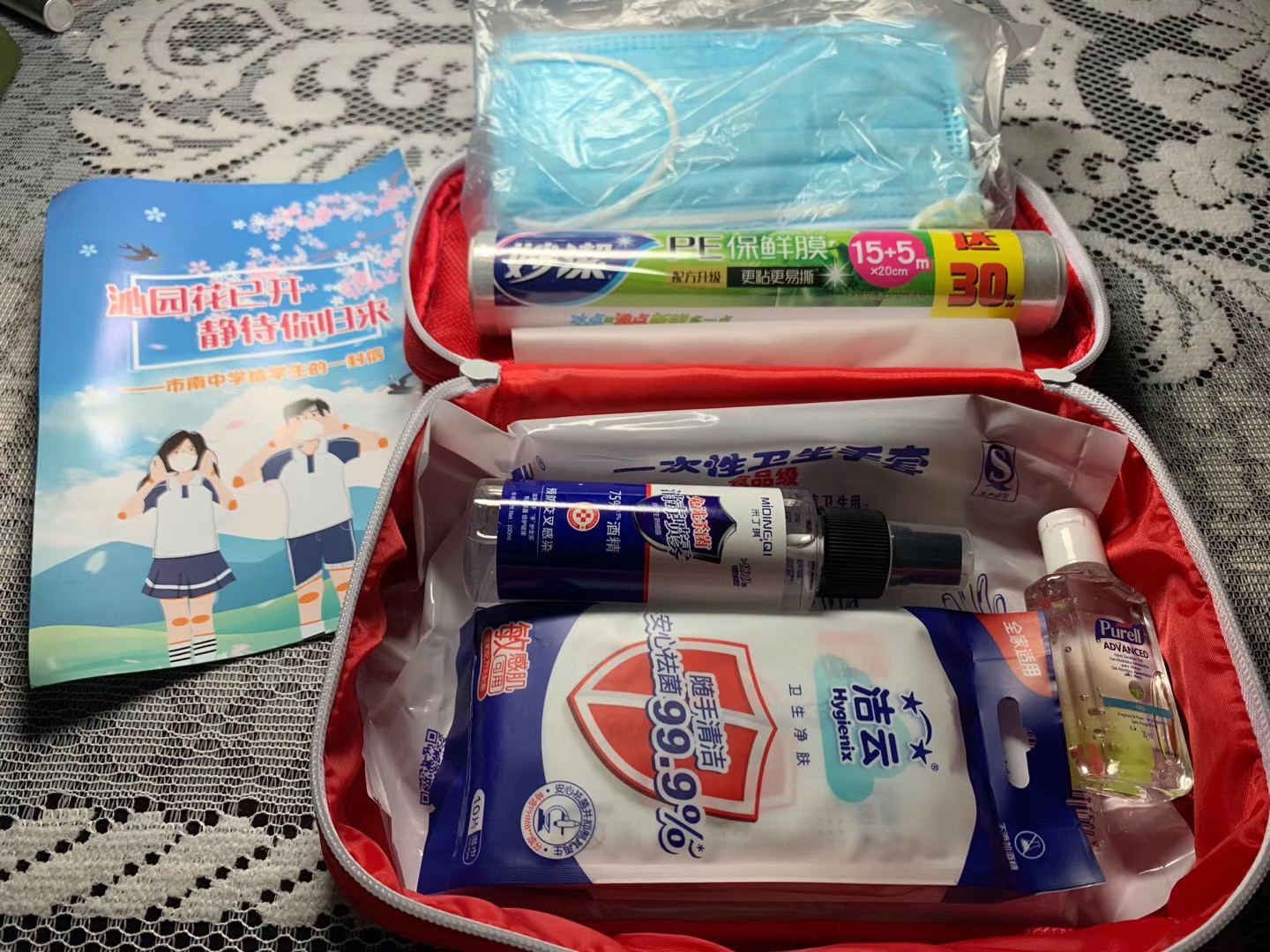 Located in one of the first cities to re-open following lockdown, schools in Shanghai have conducted meticulous planning for a return to school post-COVID, both to implement best practices, and to communicate these efforts to parents and students. As cities across the globe begin reopening schools, lessons learned from Shanghai, albeit culturally-specific and only starting to emerge, can extend to other education systems that are planning their first steps for reentry.
Images courtesy World Foreign Language Primary School, Shanghai.
For media inquiries, email .