Why Digital Transformation Is Critical for Retailers to Remain Relevant
November 23, 2021
Like so many other sectors, the retail industry was massively impacted by COVID. Seemingly overnight, the pandemic forced retailers to downscale, if not shutter, hundreds of physical locations and part ways with thousands of employees. However, retail — as we knew it — is not dead. If anything, retail has yet again reinvented itself, in part by accelerating even further into the digital engagement sphere.
Consumers have become used to seeking out, and adapting to, alternative brand affiliations that meet their evolving delivery, service, and experience needs. Today, if consumers encounter any reluctance or resistance to meeting their changing expectations, they are much more likely to take their business elsewhere than ever before. As a result, the brands that have been slow to accept and invest in the digital transformation of all aspects of their business model — from physical, to digital, to virtual — are at a critical crossroads.
The retailers that have been on the leading edge of digital transformation of their service models and digitization of their product logistics services have successfully navigated these volatile times. Some were able to quickly pivot their operations to adapt to in-person restrictions via direct-to-consumer shifts, meet new customer needs like product virtualization, and drive engagement through differentiated customer experience models.
In the months and years ahead, it will be critical for brands to understand the lasting effects from the global pandemic across customer experience (CX) expectations, in-store adaptations, and digital engagement.
Here are three key adaptations for retailers to embrace digital transformation and remain relevant in a post-pandemic world:
1. Proactive resilience, not reactive response.
Customers have become dependent on online shopping in ways unlike ever before. They expect flawless digital customer service, on-demand experiences, and even some hard-to-meet table stakes for product access and delivery. Brands that have attempted to solve for this with reactive, temporary solutions are getting left behind, while the brands that are winning today have proactively planned for, and invested in, a more seamless digital customer experience in anticipation of this inevitable shift.
One of the silver linings to this change is the opportunity to better understand customer intent. Digitally-focused retailers can leverage shopper and purchase data to build richer customer profiling and segmentation models — and translate that to proactive responses such as virtualization of in-store activities, predictive shopping based on purchase history, or a nimble response to sudden changes in shopping patterns. With more robust shopper data, retailers can offer heavily personalized, anticipatory offers to increase basket size and bolster a fragile loyalty landscape.
These types of behavior changes will reshape the decision-making process and shopper ecosystem, and retailers will need to adapt fast and use this transition period to rethink the shopper journey — and ultimately, reshape consumer behavior.
Even the table stakes for product access and fulfillment have transformed. With 43% of shoppers making their monthly retail purchases online, over half of retailers say inventory management is harder than ever before. To make matters worse, the supply chain issues slow down the ordering process, frustrating buyers and making accurate inventory management and distribution targets feel like a carnival game.
However, flexible fulfillment solutions like Buy Online Pick Up (in-) Store and mobile checkout let buyers pay for their shopping quickly and easily. Empowering customers with a fast, efficient, and contactless process allows shoppers to skip queues, and can serve as buoy for declining access to staff, as well as service overhead and scheduling challenges.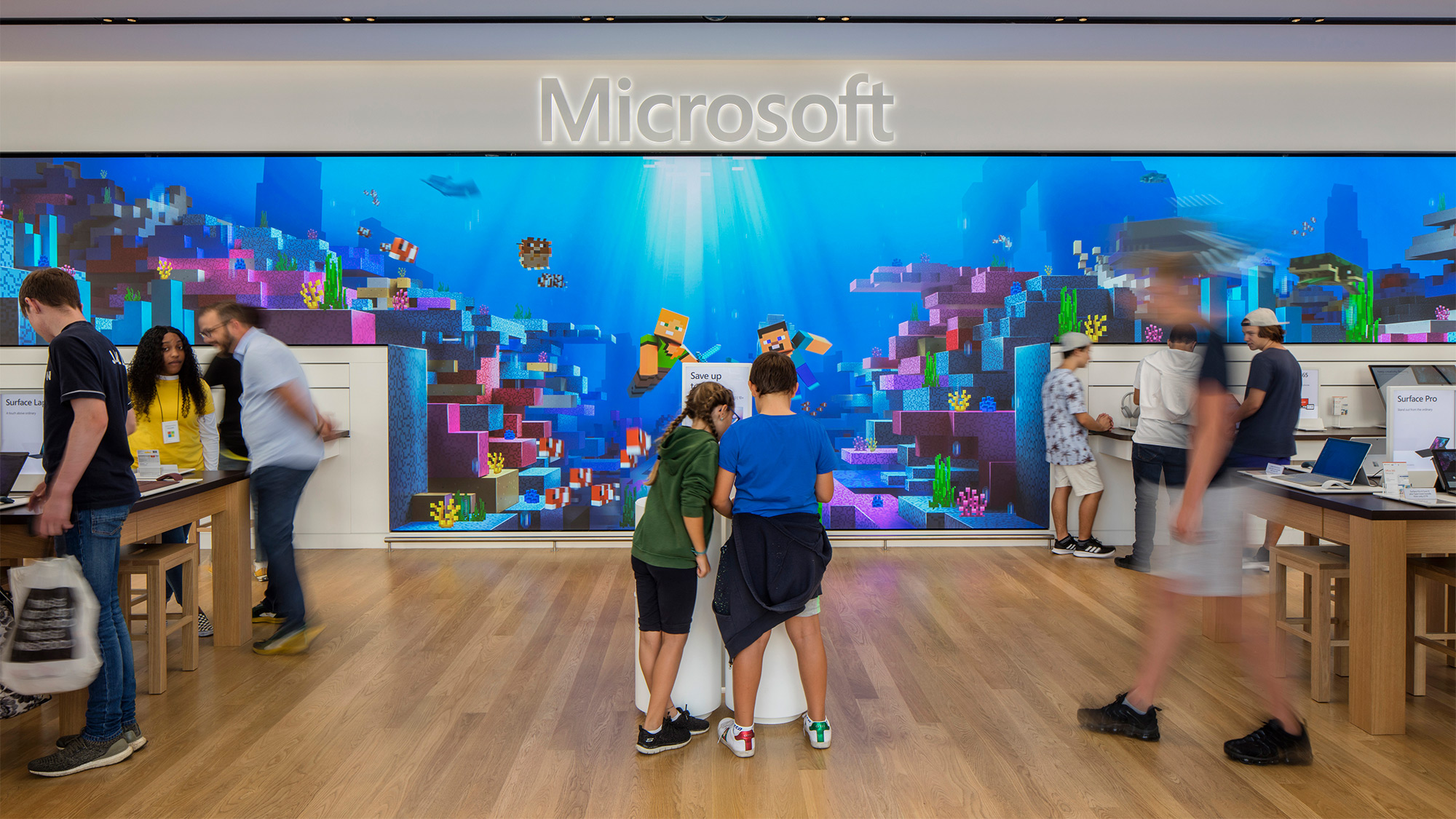 2. Universal use and flexible scale for physical spaces.
It seems clear that flexibility, access, and differentiated experiences within the store environment are essential to repair drifting loyalty and deliver tangible experiences for customers.
Even though many retailers are digitizing their operations, it's not an all or nothing situation. "We're seeing that online experiences are less of a replacement for in-person interactions, but more of a complement to them," says Megan Karande, Product Marketing Manager for Square for Retail.
Brick-and-mortar retail remains one of the only means of providing customers with direct access to products and service staff. The inflexibility of traditional selling spaces — fixed locations, interior plates, and tired service models — can limit their appeal, and even drive customers away if the experience does not meet their expectations.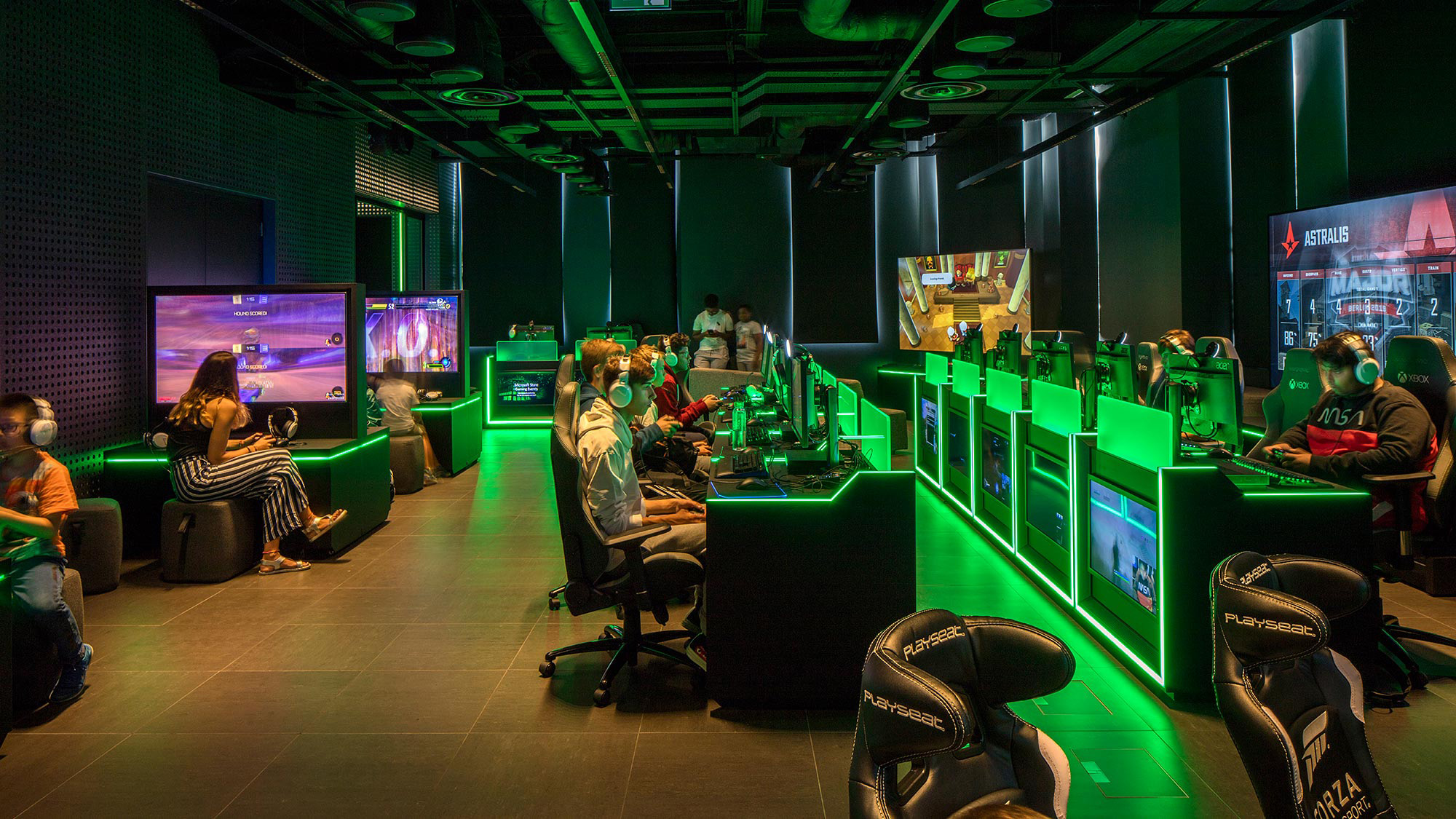 However, new models that allow for more modular retail spaces complimented by omni-channel programming and experience offerings meet this challenge head-on. Through social listening, tracking online engagement, and unpacking in-store purchase behaviors, brands can deploy smaller scale pop-up locations and create branded activations within local community hubs and other brand-partner physical spaces. This type of proactive model enables a hub-and-spoke ecosystem for a retailer's physical product touchpoints where these satellites scale and contract to anticipate and meet shopper trends and behaviors, while the hub or permanent location(s) can refresh offerings on a more scheduled, and traditional model.
But it's not about being everywhere, as the term omnichannel might imply. Nor is it about doing everything. It's about being in the right places at the right times, based on shopper demand. Shifting to a more omni-channel approach, with flexible online and offline engagement models, allows brands to intercept — and even in many cases, accept — these shifts by extending their partner networks and overcoming physical infrastructure and fulfillment limitations to meet demand on shoppers' terms as opposed to forcing singular points of engagement on their audiences.
As an example, Mack Weldon allows shoppers to buy online, in-store, and across a variety of affiliated partner sites and locations. The brand also leverages their physical spaces for everything from hosting co-branded events, creating content for social media and influencer promotions, and inviting style experts to guide shoppers through in-person and virtual styling sessions. By doing this, they have taken massive steps to differentiate themselves in everything from basic product access, to generating demand and driving traffic through curated content and tastemaker culture.
Similarly, at Daily Paper's flagship New York City location, the brand's belief in the importance of in-store shopping and community connection drove them to convert the unused top floor of their store into a rooftop café, drawing in new, local customers and coworking-space-seekers from the community — many of whom picked something up from the retail floors below on their way in or out. As Jefferson Osei, Daily Paper's founder stated, "…we really think that the store in New York will become a community hub where all these people can get together and link with like-minded people. And the space will also serve as an educational space."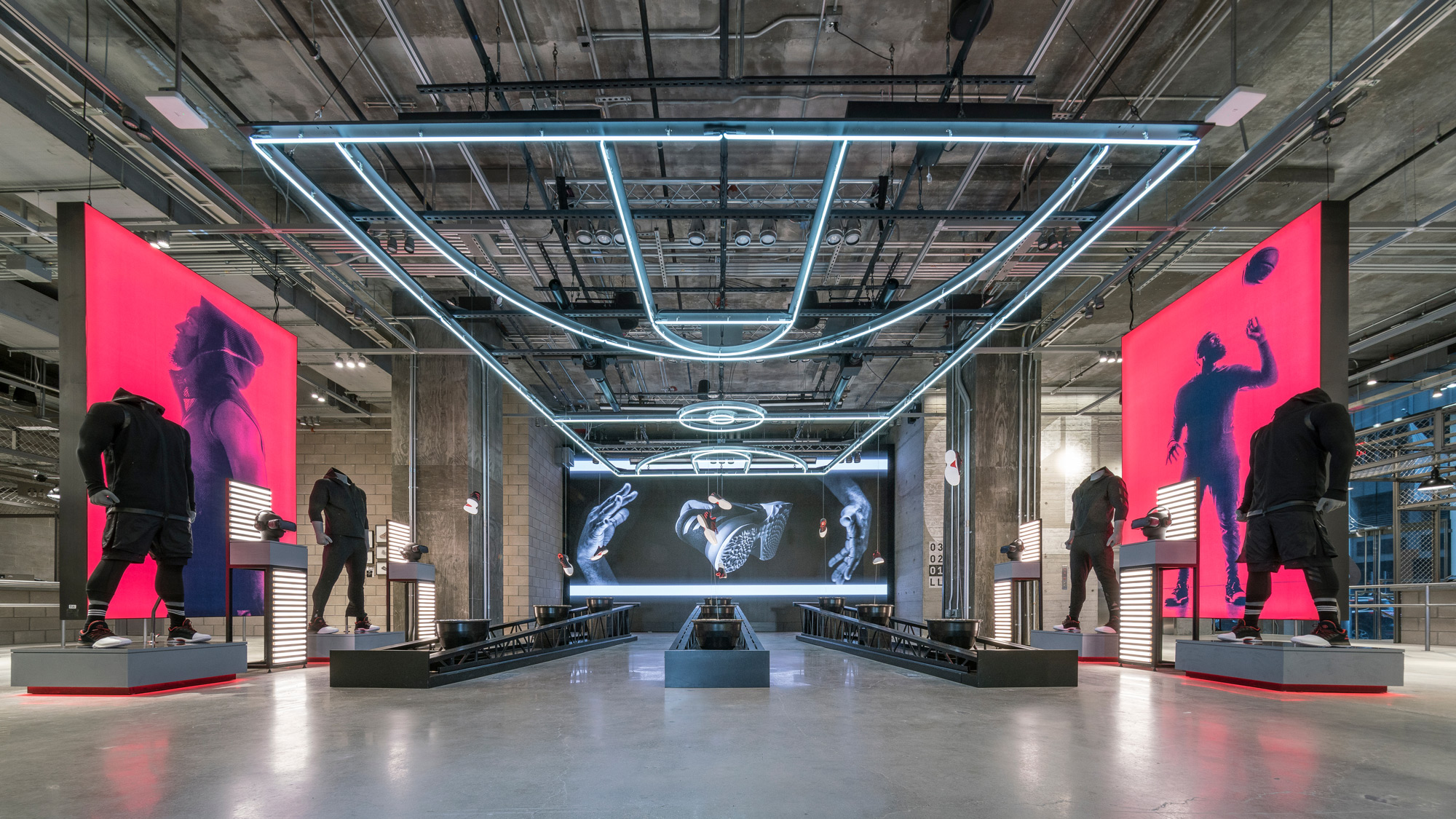 3. The rise of virtual retail
A common misconception, when speaking about any type of virtual experience in retail — whether its Virtual, Augmented , or Mixed-Reality — is that it is removed from the physical brand space. And while many successful virtual retail experiences do happen outside the four walls of a physical retailer, we've seen many brands shifting to virtualizing their space, and the shopping experience within it, during the pandemic. The sudden rise in popularity of livestream shopping, virtual try-ons, influencer access, and more all served as scalable experience solutions that enabled brands to proactively combat declining store traffic and overall sales.
In fact, one in three retailers stated last year that they planned to invest in livestream shopping, while 35% also stated plans to implement VR shopping within their digital ecosystem. On the surface, you might question 'Why?' — holding a virtual sweater is not like the real thing, for instance. However, when faced without the option to explore or experience the item at all — save for possibly purchasing it to try it, and ultimately slogging through the returns process — these types of investments can yield much more meaningful experiences for shoppers, as well as more informed purchase decisions which lead to less returns.
And if it helps, dipping a toe into virtual engagements doesn't have to be a complicated investment. Enabling staff members to leverage Instagram Stories to tour the store's new inventory or simply using a tablet device to conduct virtual shopping appointments are simple ways to test and learn. These types of virtual engagements provide an important conversion mechanism in today's hybrid retail landscape — the try-before-you-buy step of the shopper journey, where prospective buyers can explore, inquire, and solicit responses from staff and their social network to restore confidence in the new normal.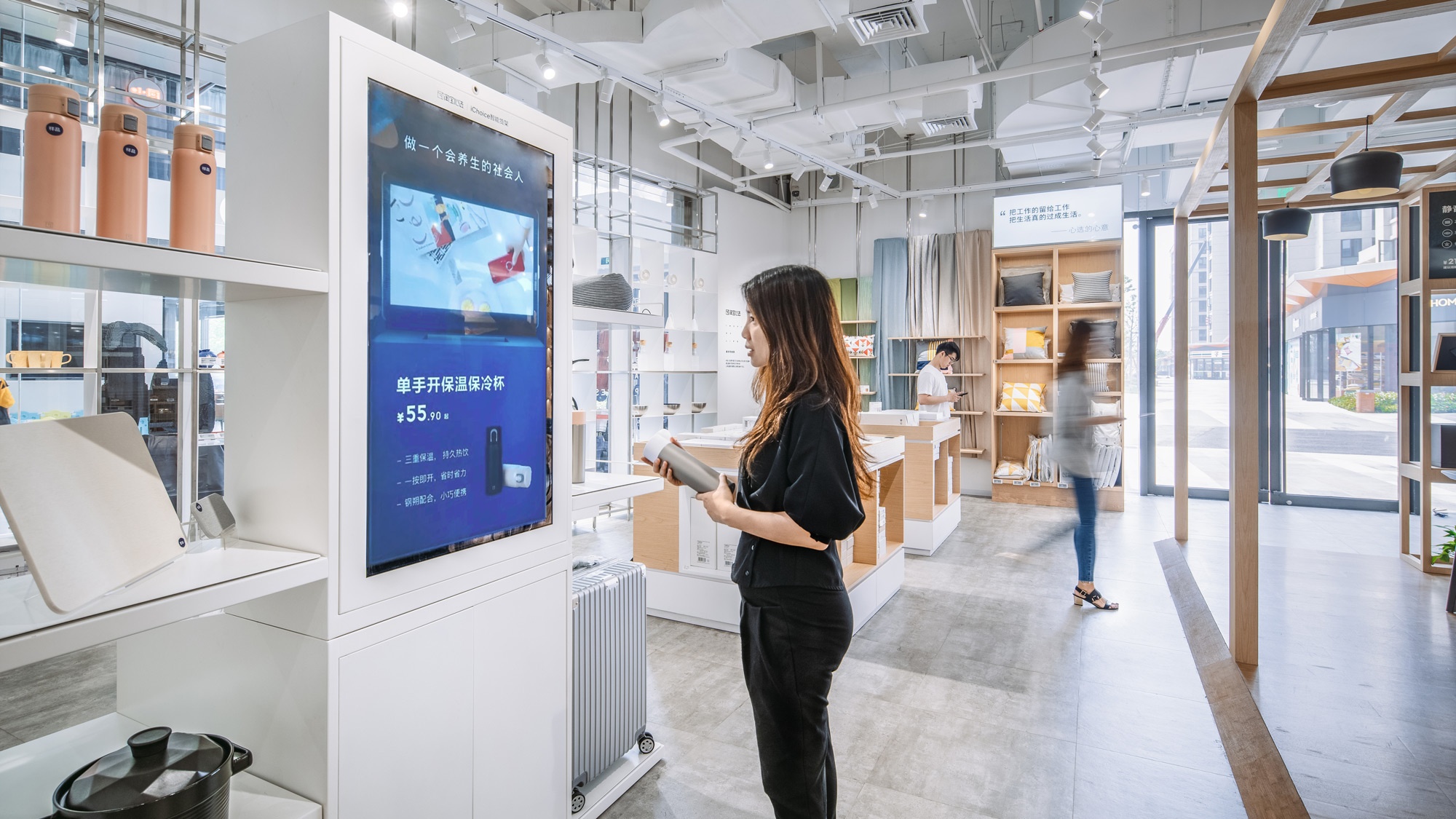 And for retailers looking to invest in virtual experiences for in-store shoppers, like Mango and Neiman Marcus for example, digital touchpoints like Augmented Reality Mirrors allow for virtual try on methods and product education. Not only does the virtual try-on experience meet shoppers' flexibility and efficiency needs, but this accessible product interaction also reduces health and safety concerns of cramped fitting rooms, as well as offloads the product education task from overburdened staff.
Lastly, virtual experiences have the benefit of remaining open even when access to a brick-and-mortar locations is limited. As the adoption of newer mobile smart phone models hits higher and higher saturation rates, the on-board AR functionality built into most modern phones' base software offering makes it relatively easy for any brand or shopper to utilize AR-based mobile experiences to virtually test out any appliance, piece of furniture, artwork, or apparel item — all from the comfort and safety of their couch.
Between the lockdowns, demand spikes, supply chain disruptions, and staffing shortages that have frustrated shoppers and dominated the news, the retail industry has undoubtedly been hit hard over the course of the pandemic. However, the brands and retailers that have used the opportunity to adapt their business models, embrace digital transformation, and rethink how they use their physical spaces are the ones that will be perfectly positioned to remain relevant in a post-pandemic world.
For media inquiries, email .