The Future Is Mixed Use: How Principles of Mixed Use Design Will Restore Our Communities
December 08, 2022 | By Ben Tranel
The real estate industry is in a time of great uncertainty. In addition to the lingering effects of the pandemic, we are also facing social and economic futures that feel unpredictable. Similar to how the past two years created opportunities to fundamentally rethink how we live, work, and interact with our communities and the built environment, the current upheaval is a chance for us to continue to adapt and innovate.
Amid all the ambiguity, the one type of development that has been thriving is mixed-use environments, and they are poised to be the key to reviving our communities' urban centers. COVID has exposed the vulnerability of monoculture developments, as traditional single-use spaces like office parks and retail centers struggle to get back to pre-pandemic occupancy rates. For developers, mixed-use projects present more optimal returns on investment since they lease for higher values and are more flexible to pivot during economic downturns.
Mixed-use environments also play an integral role in the revitalization of our cities because they are designed to be experience driven. By serving diverse populations and a wider range of functions, they create dynamic and inclusive spaces that people want to be part of. As we look to the future of the built environment, mixed-use projects are pivotal in making our communities more enjoyable and resilient.
Here are four principles for creating mixed-use environments that will future proof your real estate:
1. Design for curated experiences.
Design improvements can turn monoculture environments like the workplace into experience multipliers. Through the lens of creating intentional user journeys, the development becomes a destination rather than an obligation.
Experience-driven, mixed-use environments appeal to people's desire for connection in a post-pandemic world, where residents are increasingly drawn to environments that reflect their communities in an authentic way, layering culture, history, and activities for a better experience.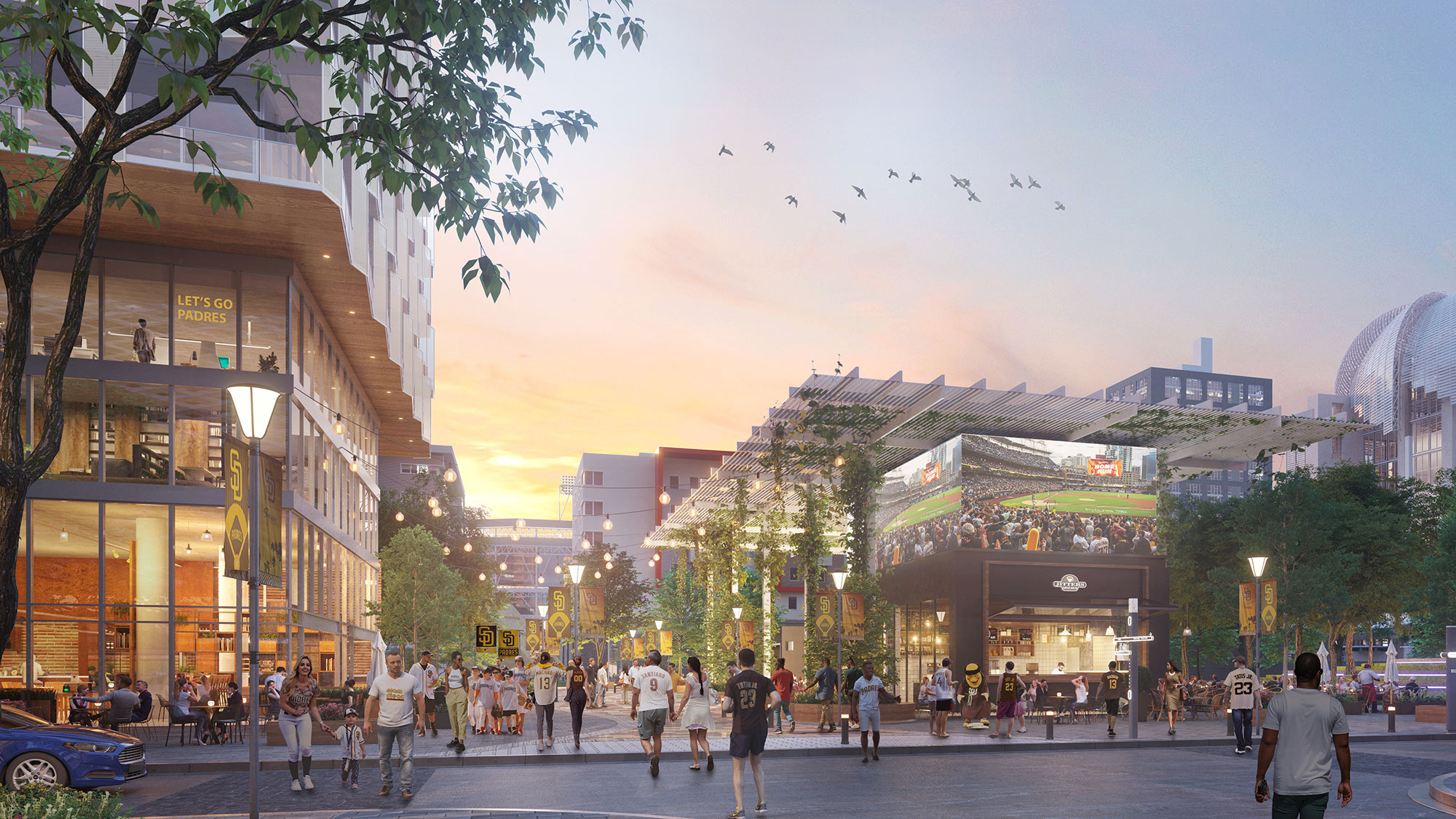 2. Encourage 24/7 activation.
A diversity of experiences and constituents is supported by programming, which should attract people at different times of the day. By encouraging inter-generational, civic, and cultural use of a space, you ensure that the asset is active at all times. This intensity of site use also leads to higher rent rates, lower vacancies, and faster occupancy.
Municipalities have been actively rethinking zoning codes and other requirements that segregated building uses in the past, allowing for more adaptive reuse in locations that were once single use.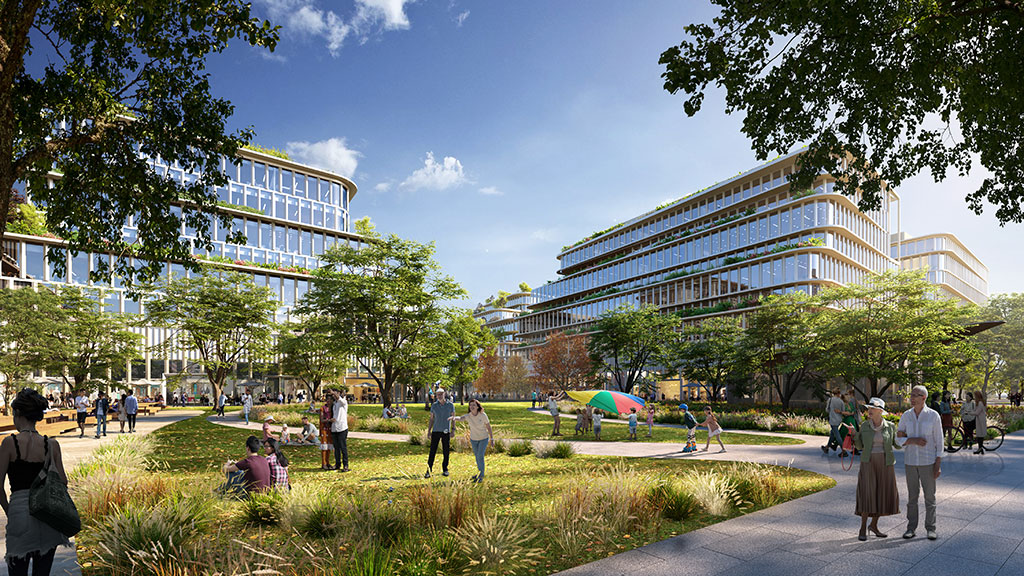 3. Prioritize flexibility and resilience.
Designing for resilience means creating environments that are suited to how we work and live, two variables that are constantly changing. In a time of uncertainty, resiliency in the built environment is defined by places that are adaptable and can change overtime. These types of mixed-use communities present better return on investment for developers, and offer more possibilities during downturns.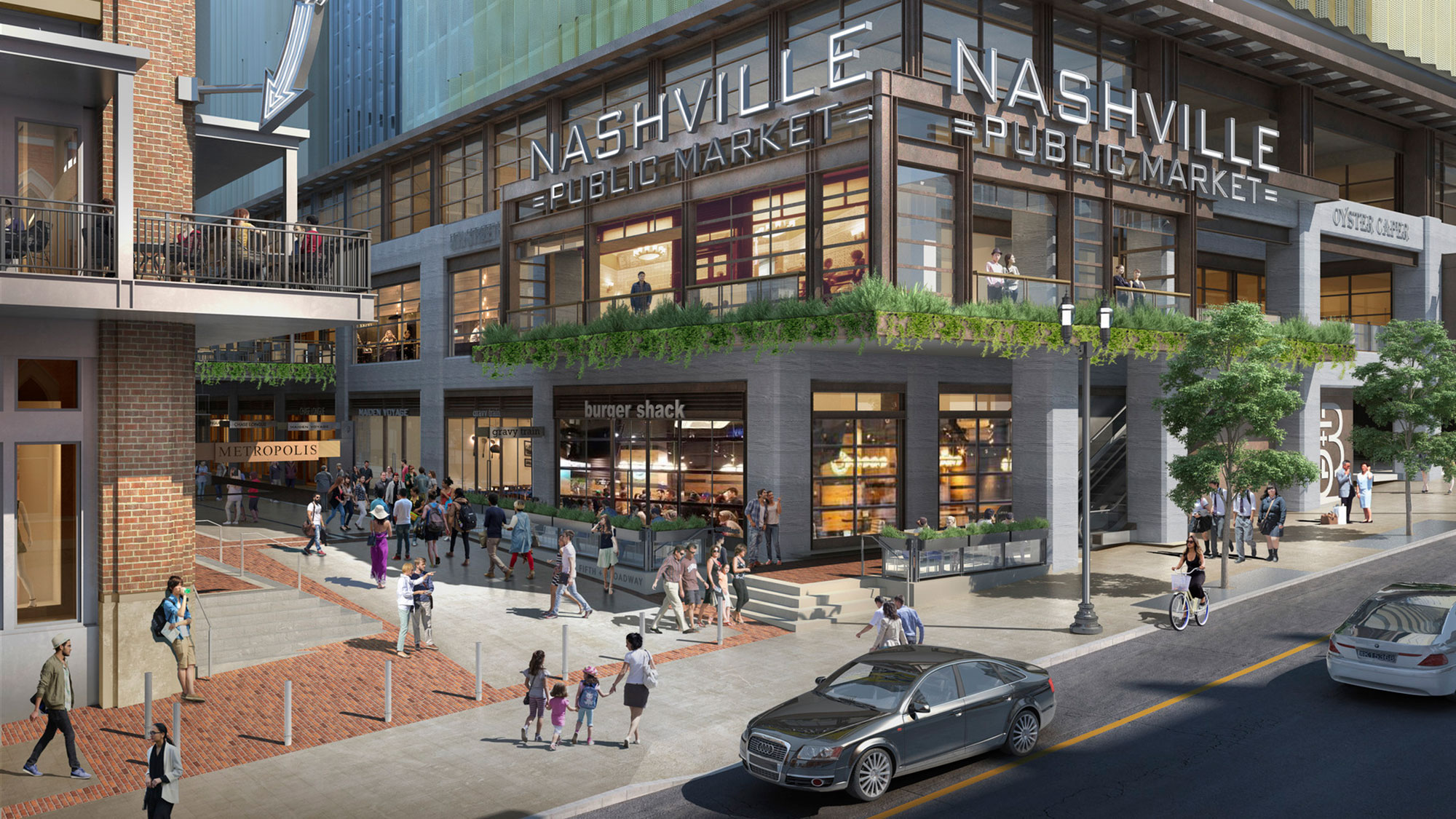 4. Provide a community space.
Designating spaces for community gatherings will help make the development feel like an extension of the neighborhood. At LinkedIn's headquarters in San Francisco, the lobby features glass wall panels that slide back, making room for internal events, as well as community gatherings. By creating a space within the office that encourages interaction with the community at large, the development is integrated into the community and cultivates a more welcoming atmosphere.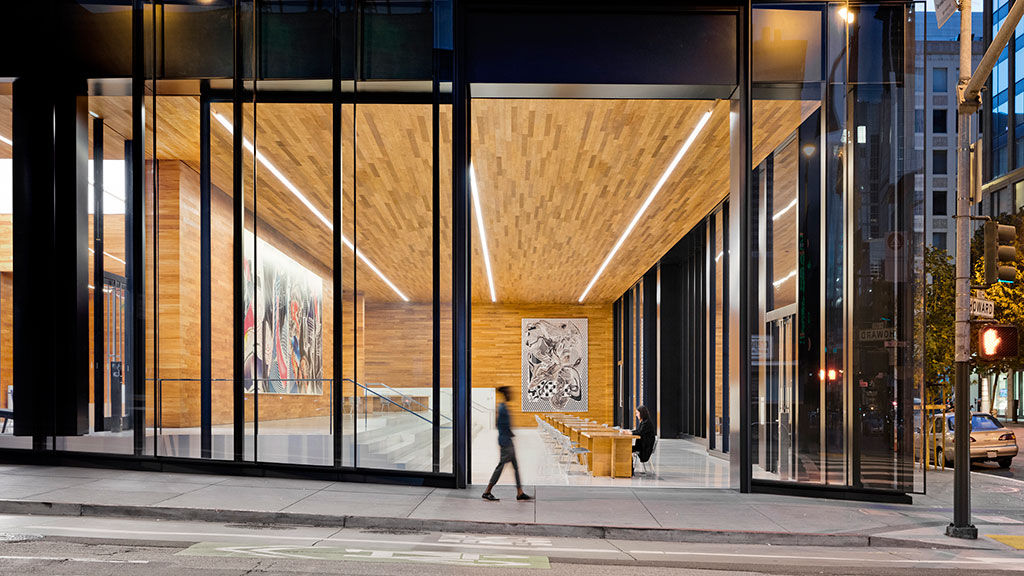 Connecting to the urban fabric
From workspaces to urban centers, these mixed use principles can be scaled across projects and locations. Not only do they create environments that are more equitable and enjoyable, but they are also proof that single-use buildings are not necessarily dead — they just need to be connected to the urban fabric around them for a more heterogeneous environment.
As communities emerge from the pandemic, spaces for gatherings and spontaneous interactions have never been more important. In a world of escalating construction costs and uncertainty about the future, mixed-use developments appeal to our need for connection and create a sense of belonging, helping developers, designers, and occupants alike to transcend the uncertainty of the moment.
For media inquiries, email .