Introducing the Club Workplace
August 08, 2023 | By Brian Stromquist
As employers begin to set their sights on 2024 portfolio strategy, the concept of the "Earned Commute" continues to influence the conversation about hybrid work and return-to-office planning. The idea that leadership must create compelling reasons for workplace attendance in order to compensate for added commute time occasionally feels like one of coercion, not one of inspiration. But what if a commute didn't need to be earned because there wasn't one? What if there was a workplace that could remove the friction between life and work?
Enter the Club, a neighborhood workplace that combines the work-oriented spaces of the Hub office with the convenience of a reduced commute. Located in an amenity-rich urban or suburban neighborhood where large clusters of employees live, the Club office's location is selected for its accessibility — its ability to slot frictionlessly into hybrid work routines and work-life activities.
Architecturally, the Club's approach is one of adaptive reuse, identifying an available retail, entertainment, or culinary space — potentially a stranded asset that was impacted by recent financial or health factors. Ideally, this space would have a distinct architectural character, possessing an x-factor that inspires a sense of excitement about coming into the office.
The Club's footprint is significantly smaller than that of a Hub, weighted towards spaces for individual focus work and small-group collaboration. Although amenities are limited, Club offices will sometimes include specialty programs, such as culinary, wellness, or retail, that are available for both employee and community use.
Part of an Ecosystem
Unlike a spoke office, the Club is conceived as part of a three-part ecosystem that also includes Hub offices and remote locations (including home offices and third places). All three are located in a single metropolitan area, with a centralized Hub location easily accessible by multiple means of transportation, and one or multiple Club locations that are walkable, bikeable, or a short drive away.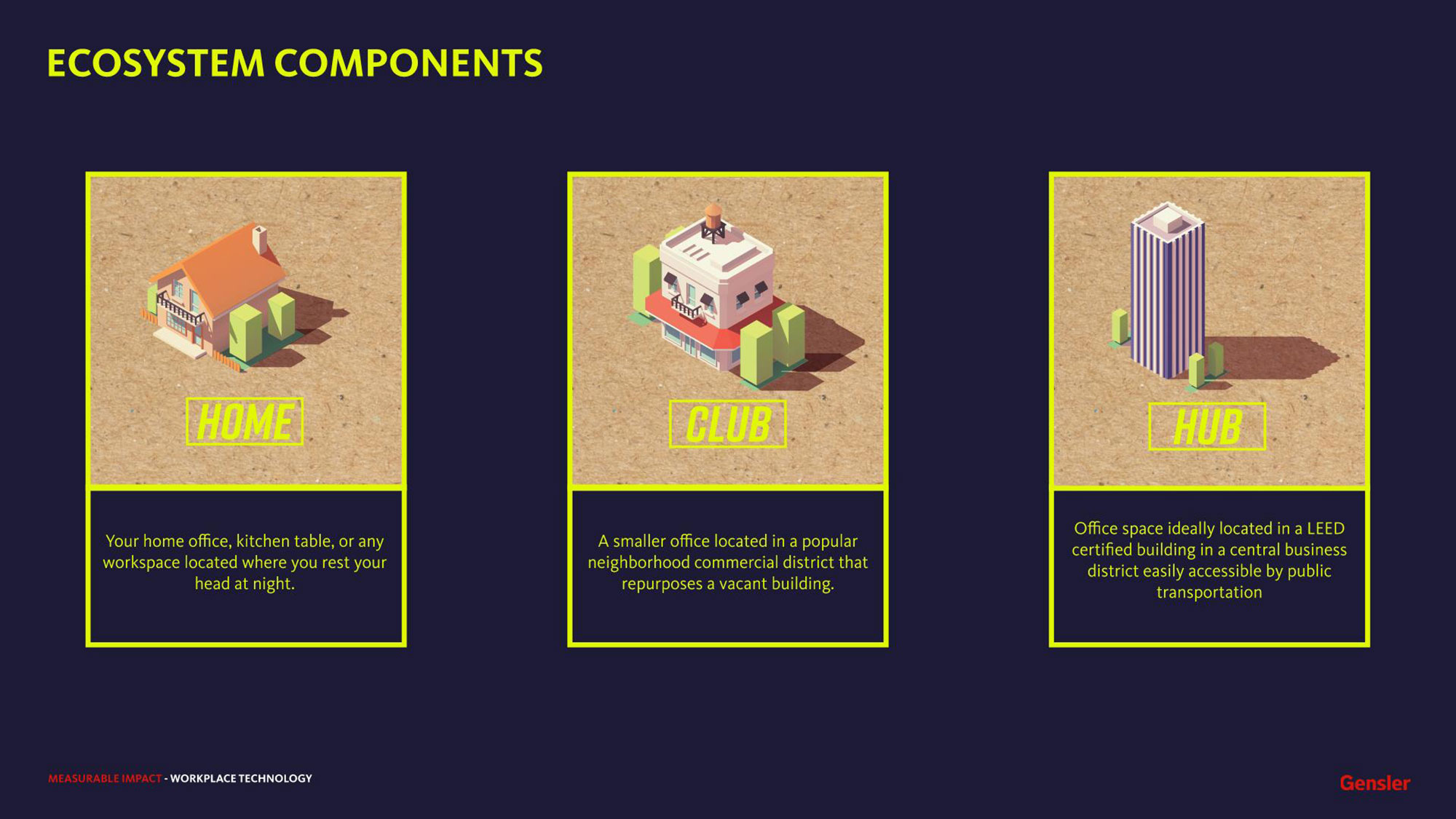 Average annual attendance at the three respective locations would vary based on employee location, job function, team dynamics, and a host of work-life considerations. And if Club locations are geared towards focus work, then Hub locations would be optimized for team building, large-group collaboration, and cultural transmission. These location-specific use cases result in an ecosystem designed to reduce friction; one where attendance and enthusiasm are optimized based on the careful consideration of seamless experiences.
Good for… getting things done.
The Club office is intentionally designed to support focused work, both individual and collaborative. Regular attendees of Club locations are potentially juggling a number of non-work activities (childcare, dog care, selfcare) when they're not in the office, putting a premium on the office's ability to provide quiet, distraction-free areas to get things done.
Within the Club, focus spaces range from casual, open office areas to private, immersive focus rooms. On the casual side, neighborhoods provide a variety of workpoints for different types and durations of focus, from reservable dedicated workstations to drop-in booths for focus sprints. On the more structured end, the Club offers both bookable telephone rooms and fully immersive deep focus spaces with tunable lighting, advanced acoustic finishes, and customizable AV controls.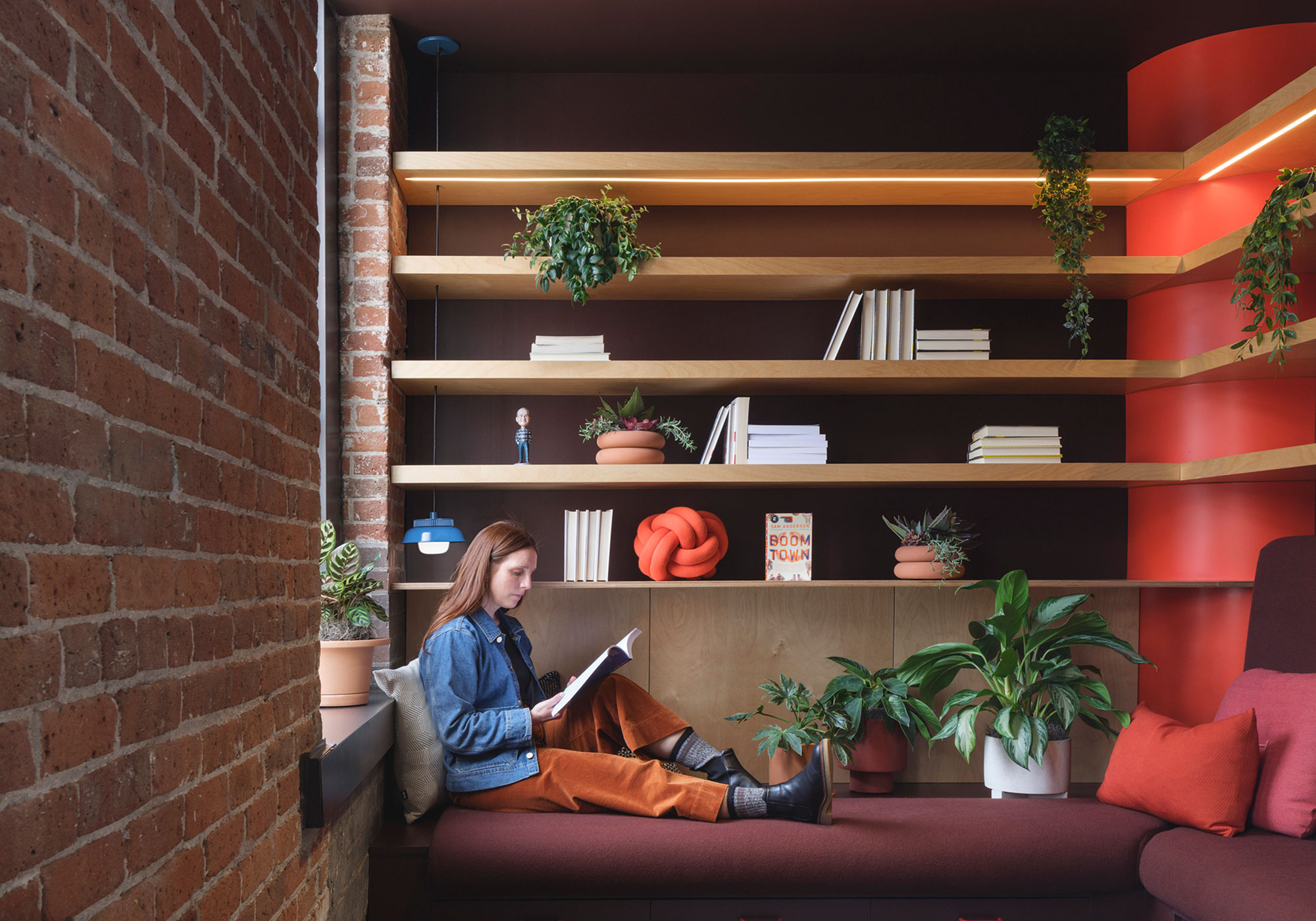 Good for… sustainable practices.
The Club's commitment to adaptive reuse and other sustainable practices informs all aspects of the project process, from site selection to planning, from demolition to material restoration. During the site selection phase, spaces are evaluated to determine ease of conversion, looking at the existing architecture and infrastructure to support flexible future use cases. A site's previous use case (retail, culinary, entertainment, etc.) might inspire ideas for the Club's amenity offerings, while a site's interior might be evaluated for its ability to host a wide variety of focus work zones.
During the planning and design phases, design decisions put a premium on preservation and embodied carbon savings, looking at selective demolition strategies that allow for increased functionality while preserving the architectural character of the previous space.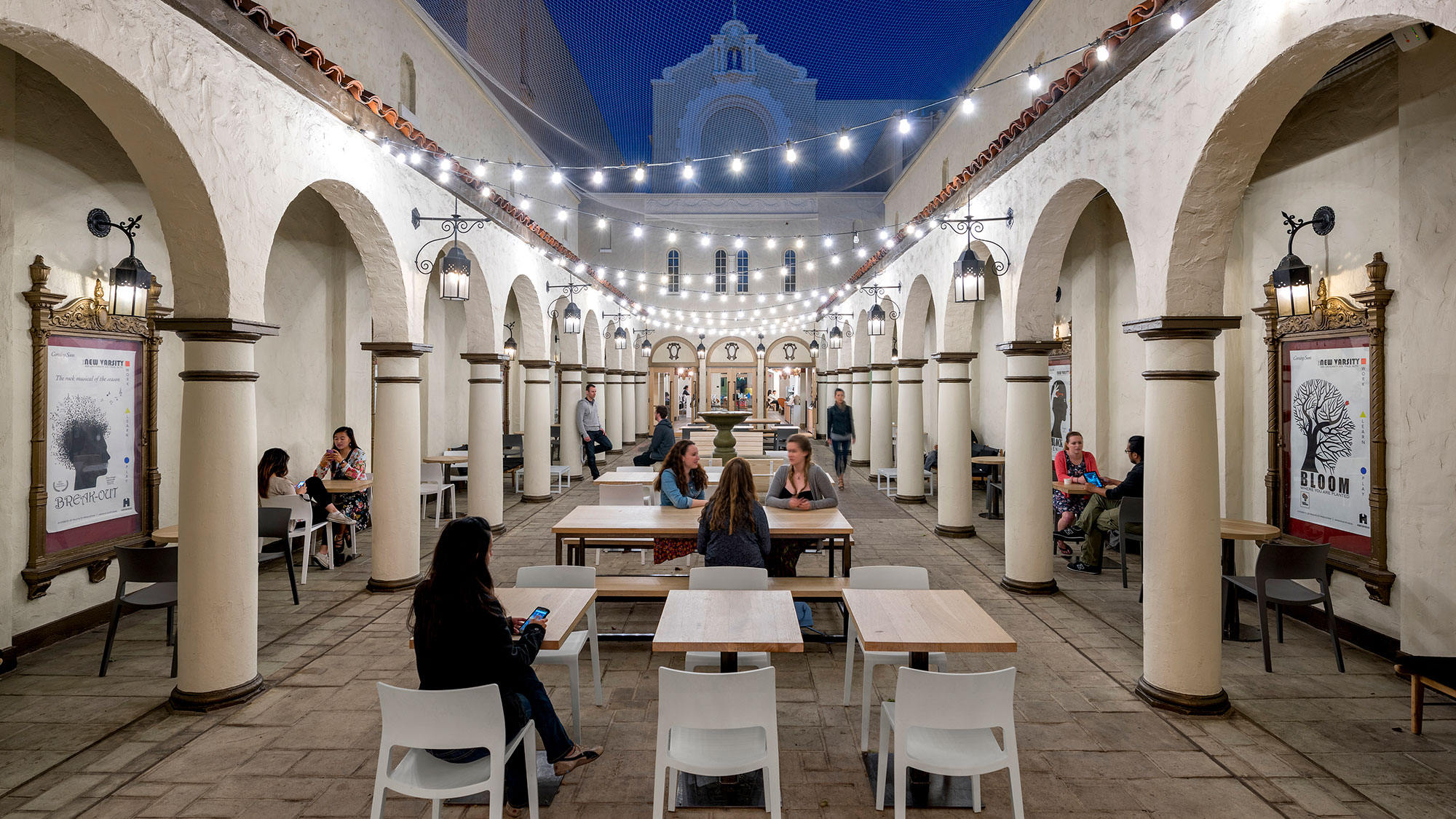 Good for… invigorating the community.
The Club office is a citizen of its community. It provides an opportunity to give new life to businesses that were adversely impacted by events such as the pandemic, gentrification, or financial downturns.
Restaurants that were forced to shutter are rehabilitated and reopened to the public as incubator kitchens, jointly servicing the internal culinary operations of the Club while providing opportunities for up-and-coming local chefs to develop skills and eventually launch their own businesses. Former independent movie theaters are reimagined as locations for community performance; former retail spaces are reimagined as street-facing art galleries and pop-up markets. In each Club, there's a footprint dedicated to building wealth in the community, servicing both the internal culture and operations of the workplace while bolstering its connection to the civic and cultural life of the neighborhood around it.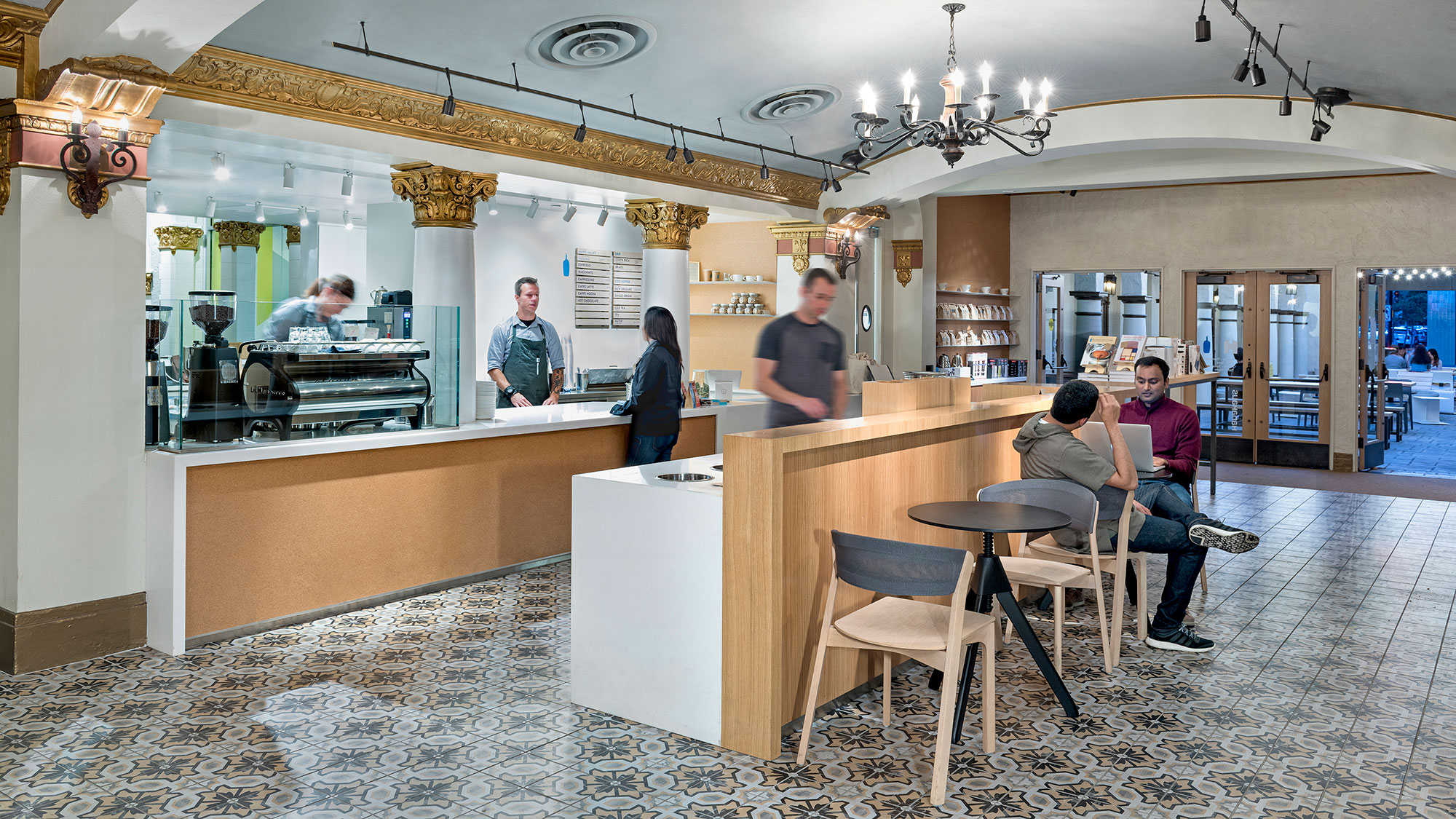 Good for… balance.
Ultimately, the Club is a critical piece for crafting a frictionless employee experience, allowing employees to continue enjoying the conveniences of hybrid work while providing an environment that's optimized for focus and productivity. In so doing, it decreases the onus on the Hub to provide the total employee experience — thereby decreasing the expectation that the Hub must "earn" the commute of the employees who work there.
In the process, it also gives new definition to "quality" — that a flight to quality might be more than just amenity-rich modern office buildings in central business districts. The Club banks on the idea that quality-of-life is the experience worth investing in — an idea of quality rooted in balance, convenience, and community connection.
For media inquiries, email .