Building Measurement Services
BOMA, REBNY, GWCAR, FAR, GSA, IPMS, +
Whether buying, selling, leasing, repositioning, insuring, or just tracking a portfolio, reliable square footage metrics are necessary.
REQUEST AN ESTIMATE
The leading building measurement provider for both owners and occupiers.

DEVELOPMENT & REPOSITIONING
Building Measurements
BOMA, REBNY, GWCAR, FAR, GSA, IPMS

TENANT LEASING
Usable Square Footage Calculations
Rentable Area Verification

LEASING & OPERATIONS
Ongoing Measurements
Usable Studies
Lease Outline Drawings (LODs)
Capped Load Factor Tracking
Demising Scenarios

BUYING & SELLING
Building Measurements
BOMA, REBNY, GWCAR, FAR, GSA, IPMS
Rent Roll Analysis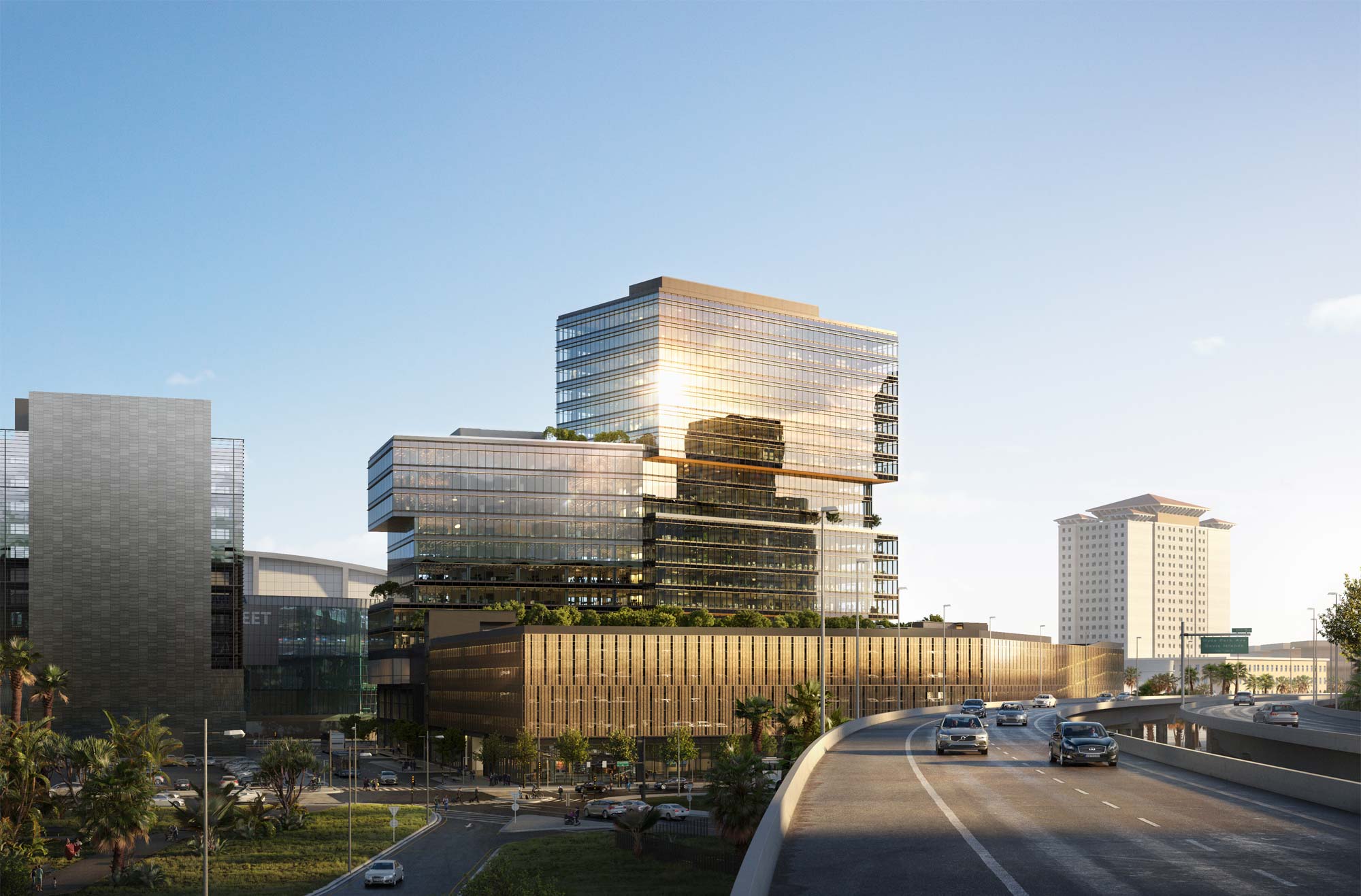 With active leadership on BOMA's Floor Area Measurement committees, our team is recognized as an industry influencer in building measurements—regularly engaged to interpret the standards, author official best practices, and deliver trainings and education sessions. We bring decades of professional experience and insight to every BOMA standard and project we touch.

Active BOMA Committee members

Recognized BOMA Interpreter

Author of BOMA best practices

Over 1 Billion SF of Space Analyzed

Global network and reach

Helping clients since 1995
MAKE EVERY SQUARE FOOT COUNT
BOMA REPORTS
From initial information gathering to the final delivery and consultation, we focus on measurement accuracy and adherence to the BOMA standards. Our proprietary BOMA Engines reduce the chance of human error with built-in calculation controls and safeguards to deliver efficiency, consistency, and quality. Upon completion of a project, our team reviews the Building Area Report with you to explain key findings and metrics. It's important to us that you understand the meaning behind the numbers.
Your report will contain:
Floor plans with the measured area of each floor and space type represented
Global summary of areas report, broken down by individual spaces
An overview of how the standard is applied
Glossary of terms from the official BOMA standards

MAINTAIN A COMPETITIVE EDGE
ONGOING MEASUREMENTS & LEASE SUPPORT SERVICES
As modifications are made to the as-built condition of the building or related building data, our team makes requested updates to the record drawings and reissues applicable reports. Our advisors are available to quickly create supporting floor plans, measurements and planbooks based on your leasing and transaction needs.
Deliverables Include:
Floor plans by Tenant
Floor Plans by Expiration Date
Tenant List
Expiration Stack Plan
Capped Load Factor Delta Report
Rent Roll Delta Report
No matter what phase of the real estate life cycle you are in, access to accurate building information will aid in decision making.

DID YOUR BUILDING GROW WITH
BOMA 2017 OFFICE?
If your building has outdoor amenity space, measuring it with the BOMA 2017 Office Standard may impact the rentable area.
Of all the updates in BOMA's 2017 Office standard, the addition of outdoor space is having the greatest impact on area metrics for a building. After measuring over 100 million square feet with the new standard, we've seen rentable area increases of less than 1% all the way up to 10% and above — depending on the amount and type of outdoor space. While there is a clear benefit of achieving higher rentable area for a building owner, the new standard and the amenity trends are also creating some confusion and leasing challenges.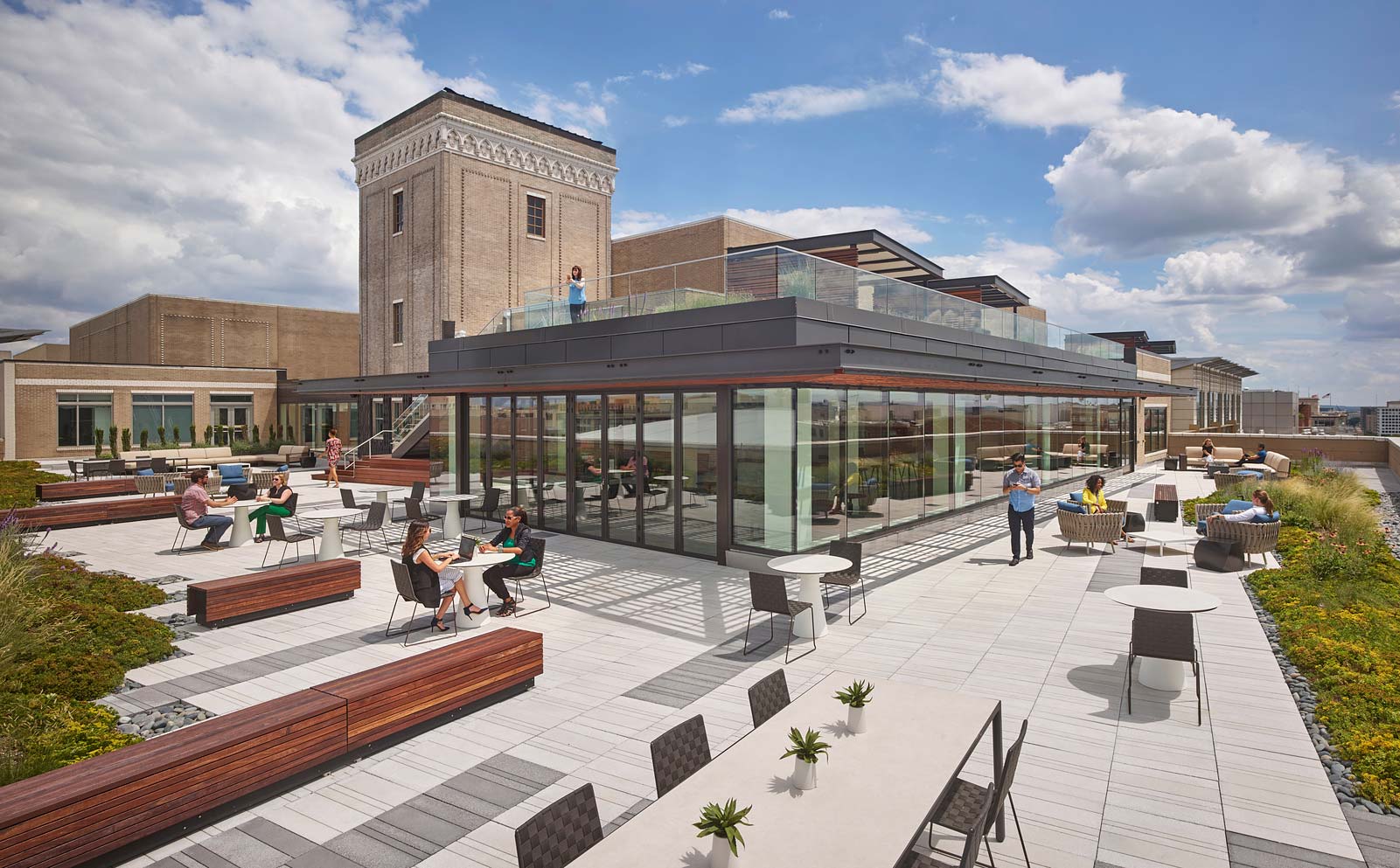 BEYOND MEASURE
EDUCATION EVENT
Gensler research has found that there are over 500 million square feet of office space in the U.S. ripe for repositioning. While we're in an amenity arms race, not all amenities yield the desired return. In this presentation, we'll dive into design trends and share tips and tricks on delivering an amenity-rich building while balancing load factors.
Our building measurement team has been invited to dozens of cities to inform clients and the market about design and amenity trends and their impact on BOMA measurements. This presentation speaks to those engaged in buying, selling, leasing, or repositioning properties.
Want to learn how to deliver value and navigate the numbers?
REQUEST AN ESTIMATE
844.412.9251 |
IT'S IN THE DETAILS
MEASURING CLIENT SUCCESS
From office to mixed-use properties, new construction and leasing to repositioning and due diligence—building measurements play a critical role in the built environment. Our team delivers attention to detail and accuracy for every project we touch.