In an industry where place — and the expectation to be present in that space — have defined company culture and the client experience for years, financial services firms are redefining how to enable employees to do their best work while reevaluating their real-estate portfolios. As the war for talent heats up, firms have an opportunity to lean into new, culture-defining space typologies to enhance the employee experience.
01
Space and policy can help win the war for talent in the years to come.
Amid upheaval, financial services firms are rethinking how they can
deepen connections with employees and attract new talent
from the tech sector. Banks have already started to reevaluate their cultures. Some will reconnect with the traditional workday prior to the pandemic, while others will embrace the agility and productivity that the pandemic brought to drive innovation and appeal to new talent.
02
Hybrid work will continue to reshape the trading floor.
New technology has enabled hybrid forms of collaboration, and this is influencing
the design of the trading floor
itself. Those executing trades will still need dedicated seats on the trading floor, but other supporting functions can be more agile on the floor, enabling organizations to add new types of spaces, such as informal collaboration rooms and decompression areas.
03
Financial services firms workplace design for the C-suite is becoming more transparent and accessible.
Today's workers expect leaders to be more accessible, and workplace design is shifting to meet this. Executives are embracing a more collaborative workstyle and becoming more visible to the organization. In addition to evolving executives' individual workspaces, some firms are reconfiguring floor plans so that executives are closer to high-traffic zones.
04
The shift from individual to collaboration spaces will continue.
In the post-pandemic era, financial services firms are taking a critical look at improving enclosed spaces with a shift from "individual" to "team." As the financial workforce leans into hybrid working, large, dedicated offices can no longer be justified. Instead, single-size offices are making way for enclosed rooms that are designed with collaboration in mind.
05
Firms will continue to integrate ESG goals into their portfolios.
With heightened regulatory, stakeholder, and policy pressures, financial services firms are grappling with
how to respond to Environmental, Social, and Governance (ESG)
concerns. Clients are in varying stages of maturity in their ESG commitments, but most are seeking guidance for how to integrate their aspirations on climate action and issues of social equity.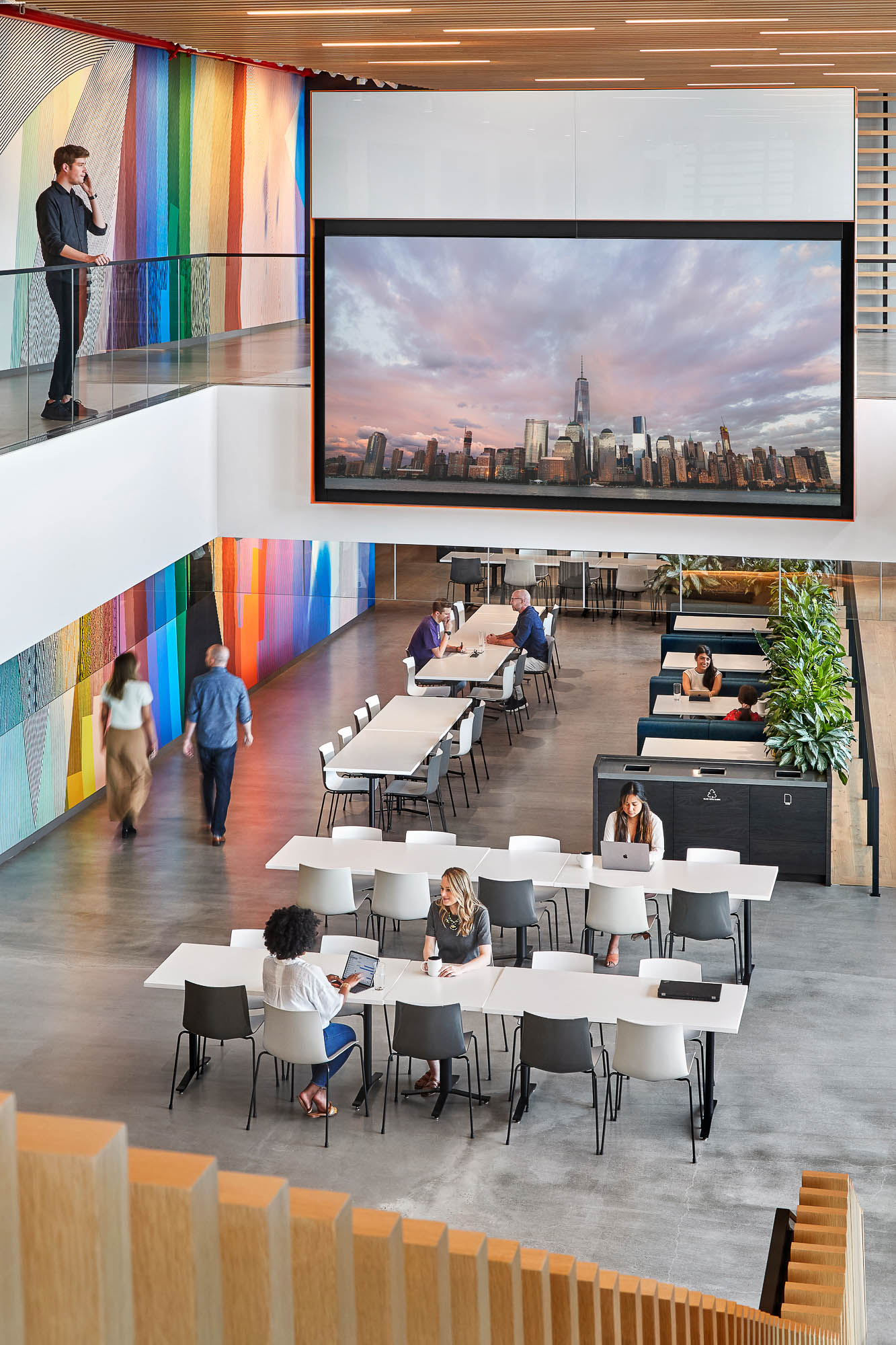 "After seeing first-hand that the pandemic disproportionately affected younger workplace generations in terms of advancement and mentorship, financial organizations are doubling-down on spaces for learning, training, and networking with younger workers in mind."
—Gensler Financial Services Industry Briefing, Fall 2021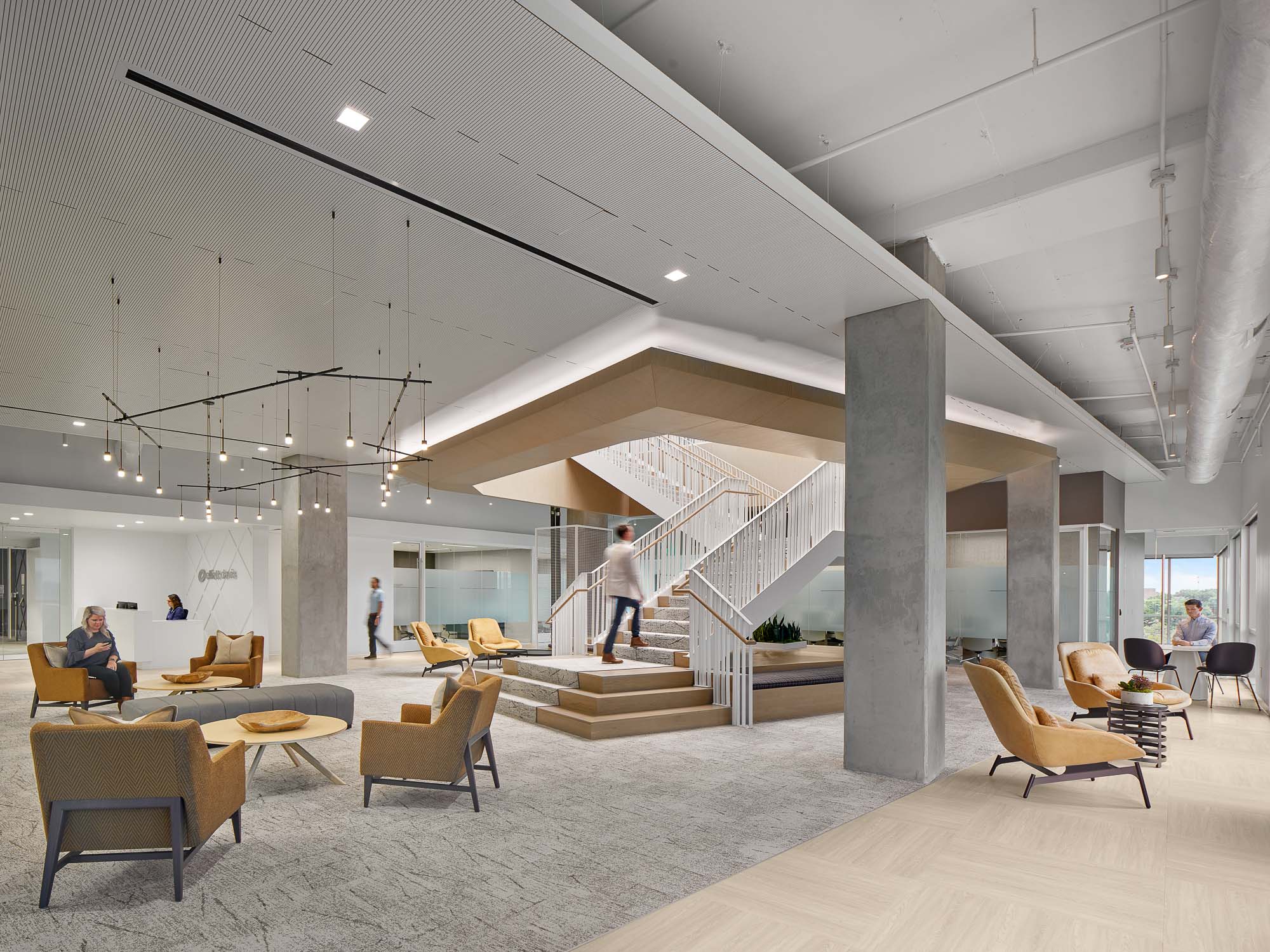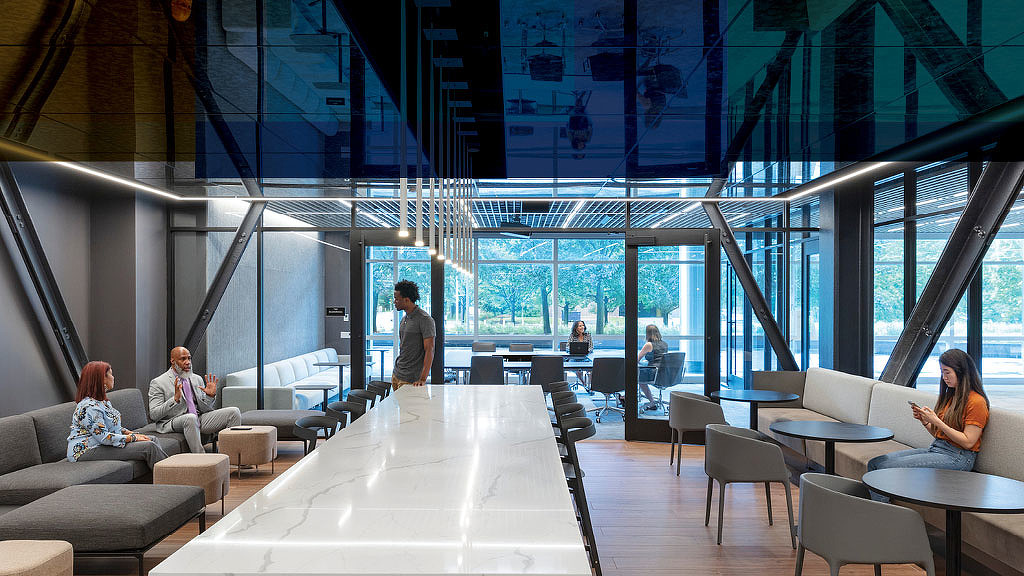 Amid a constantly evolving pandemic, how are companies and employees planning for a return to the office? Gensler's workplace survey research offers some insights.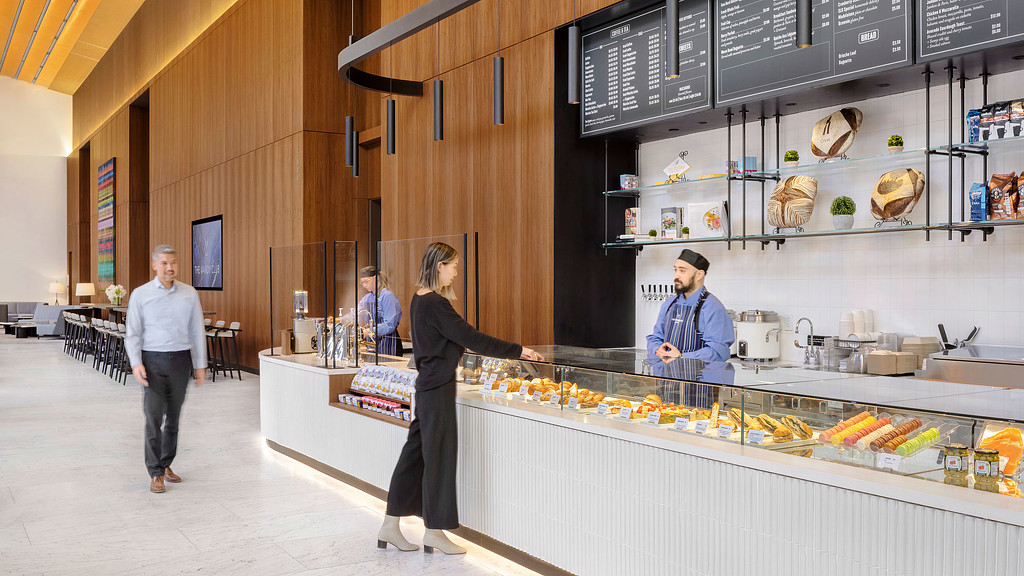 With hospitality-inspired workplace design, financial firms can create a purpose-driven space that empowers employees, nurtures client relationships, and provides a competitive edge for attracting talent.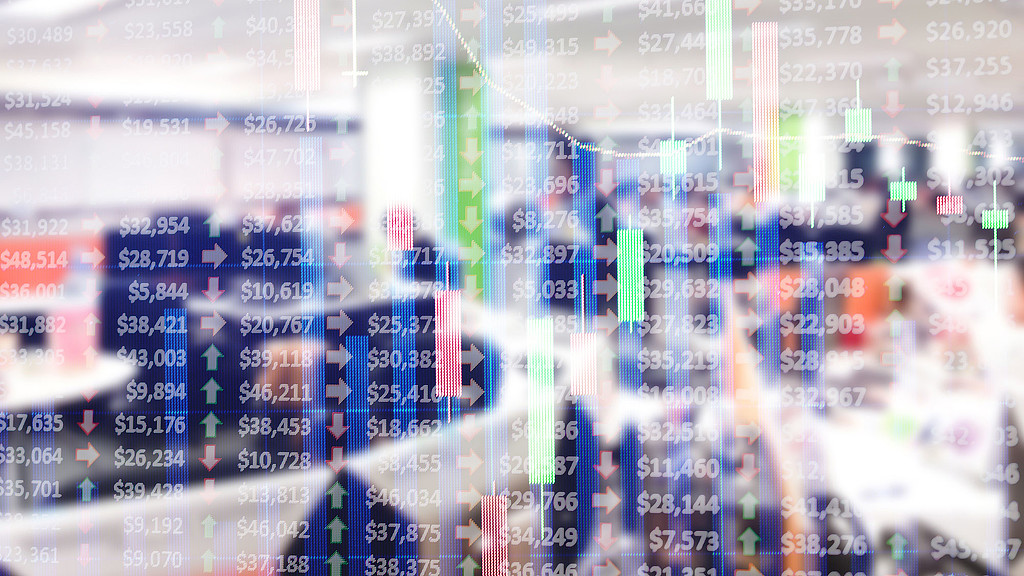 Now that COVID-19 has challenged the norm, Gensler is examining how design should support trading floor activity.
"Companies that hope to win the talent wars must focus their energies on rethinking and improving the start-to-finish experience of being at work."
—Gensler Co-CEO Andy Cohen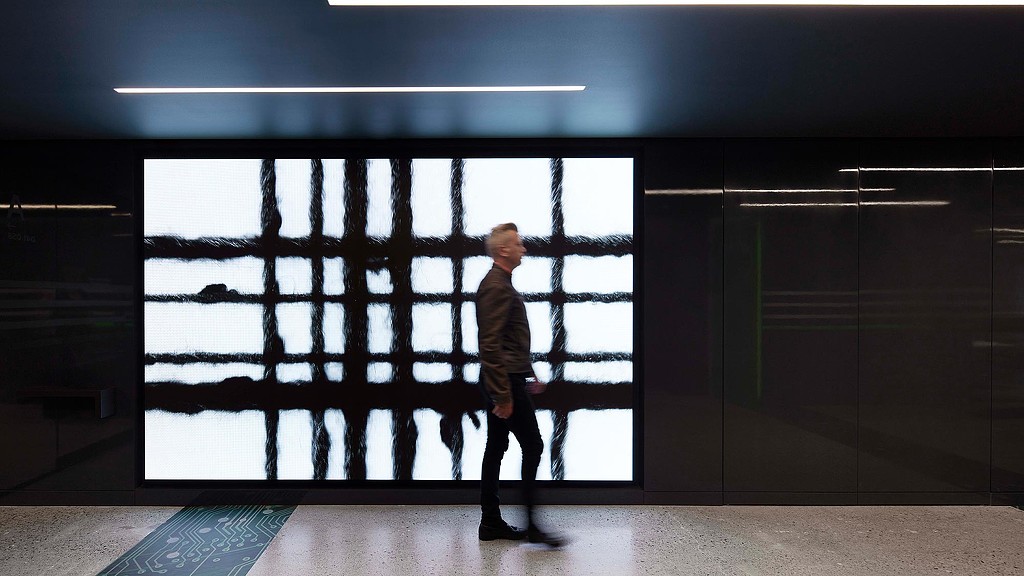 Toronto, Canada
This workplace for a leading financial client provides an exceptional employee experience that reinforces its portfolio optimization goals.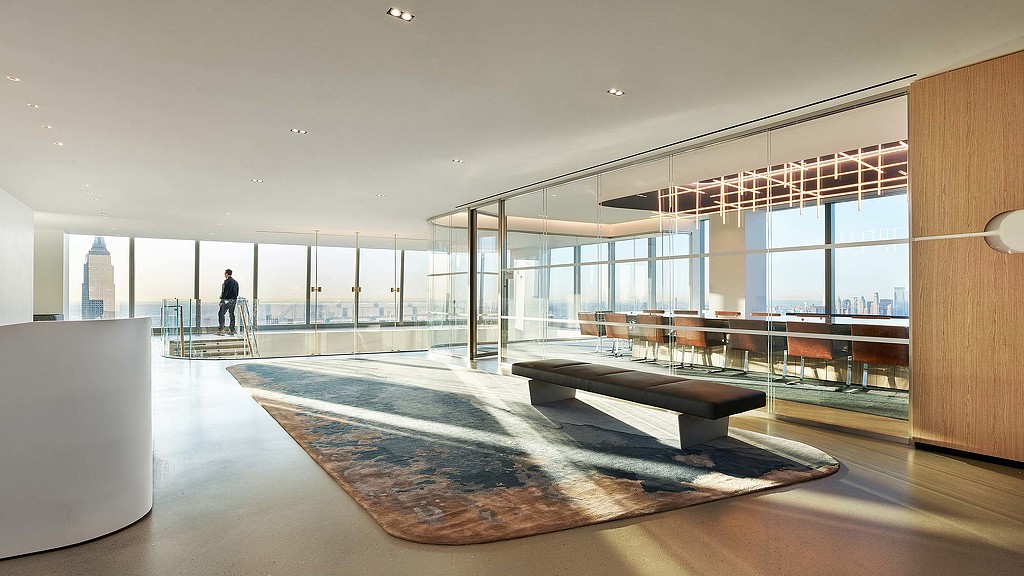 New York, New York
Located at One Manhattan West, this confidential real estate investment firm's new workplace design reflects the maturity and stature of its company.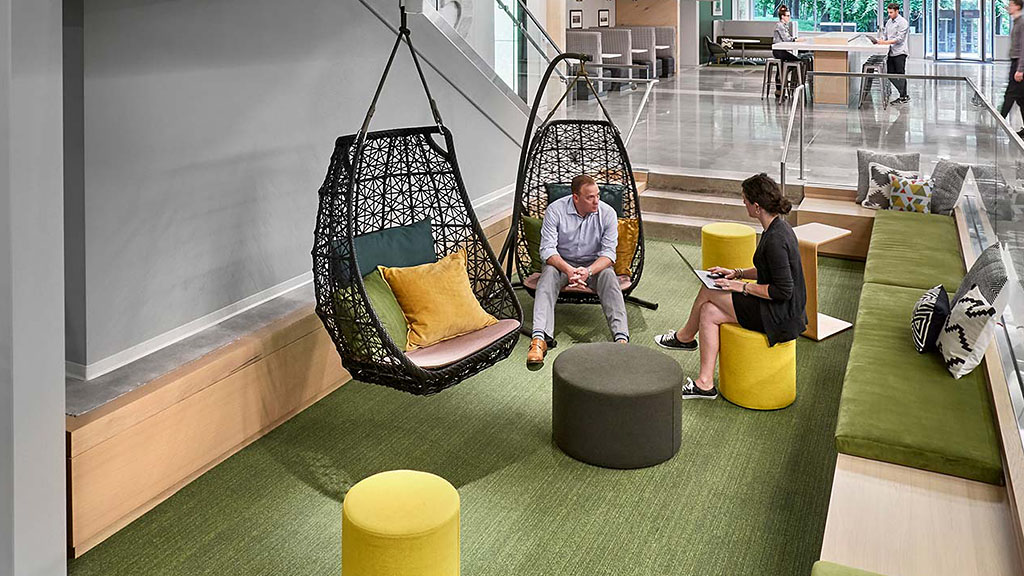 Richmond, Virginia
Rooted in a data-driven workplace design strategy and unrelenting drive for innovation, Capital One uses its West Creek office space redesign as a testbed...