In many ways, associations, nonprofits, and like-minded organizations feel socioeconomic changes most acutely because they are so closely embedded in their local communities. These local ties inspire a greater sense of responsibility for the relationships with their community and for the well-being of their employees. Organizations will continue to leverage their real estate to further their mission, support their members, and encourage citizenship in the community.
01
Virtual programming leads to expanded opportunities, locally and globally.
Connecting to membership and the broader community, convening spaces cast a larger net, create equitable experiences, and foster a deeper connection through increased programming, events, and organizational awareness. A new perspective has evolved, centered around funding opportunities and outreach. This perspective also strengthens an organization's mission, while fostering connection to its surrounding communities.
02
As the workplace becomes more diverse, wellness must be integrated into a variety of spaces.
The future of work involves people being more nomadic as they seek out diverse environments in which to work — quiet corners, meeting rooms, social hubs, and restorative outdoor experiences, which can encourage daily movement, and inspire and delight. This reflective period has led organizations to
integrate health and wellness in all aspects of the workplace
, and with more ardent conversations around resilience.
03
Data and metrics will drive real estate decisions.
There is a deepening need for data and metrics to understand what like-minded organizations are doing to better support their teams and communities in order to drive design decisions around workspace needs. Organizations continue to use real estate to embody the organization's mission and serve its membership in new and innovative ways, establishing the office as a social hub with shared purpose and a connection to the mission.
04
Self reflection and recentering leads to higher relevance and purpose.
As advocates and leaders in diversity, equity, and inclusiveness,
organizations lead with human experience
and continue to quantify impact and increase focus on action by creating a range of DEI policy and design considerations leading to accountability, agency, and a fuller embodiment of their mission.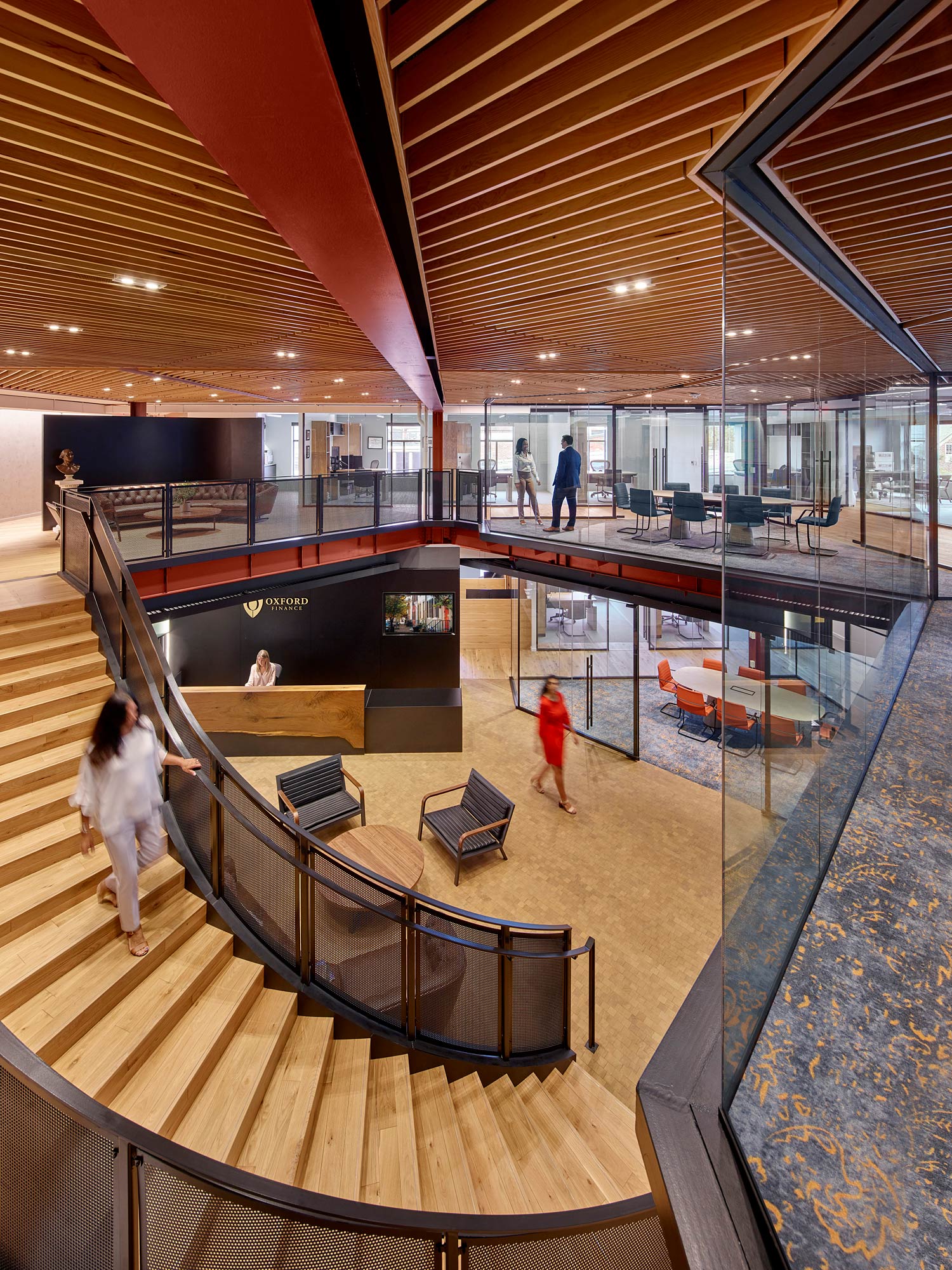 "This is a time to think about how our cities and communities can be places that celebrate diversity, support our residents, and lead with human experience."
—Bevin Savage-Yamazaki, Foundations, Associations & Organizations Leader, Gensler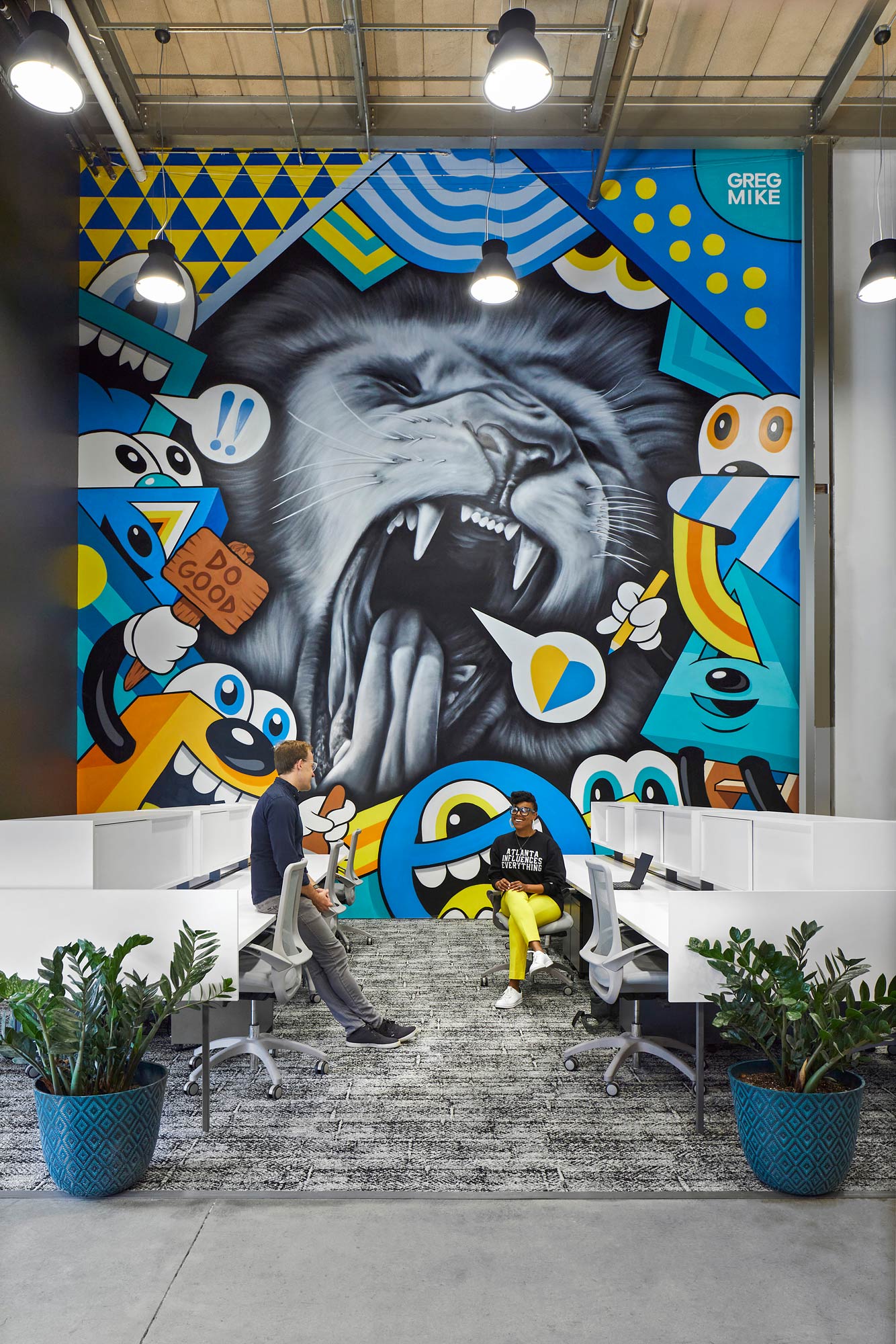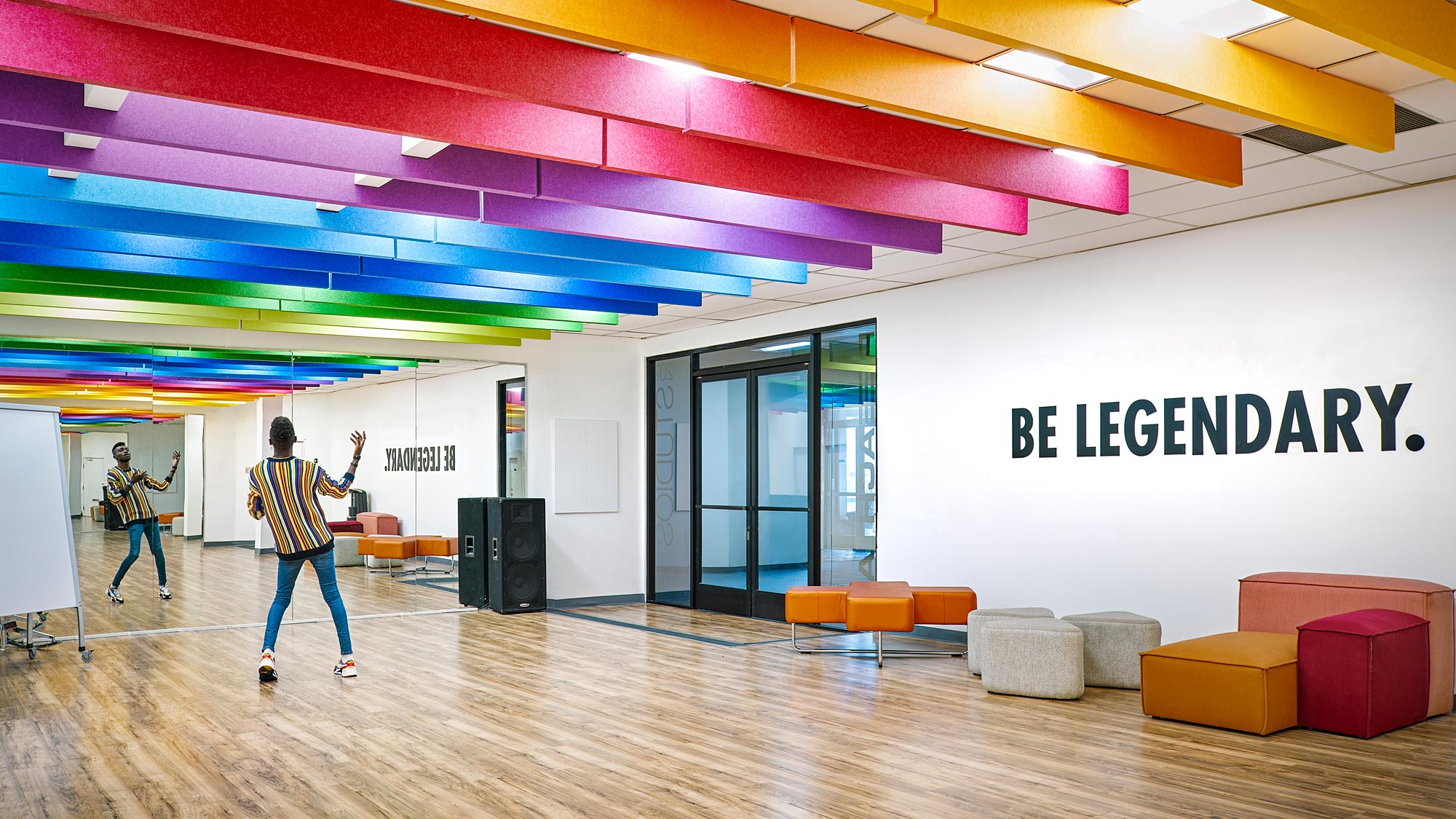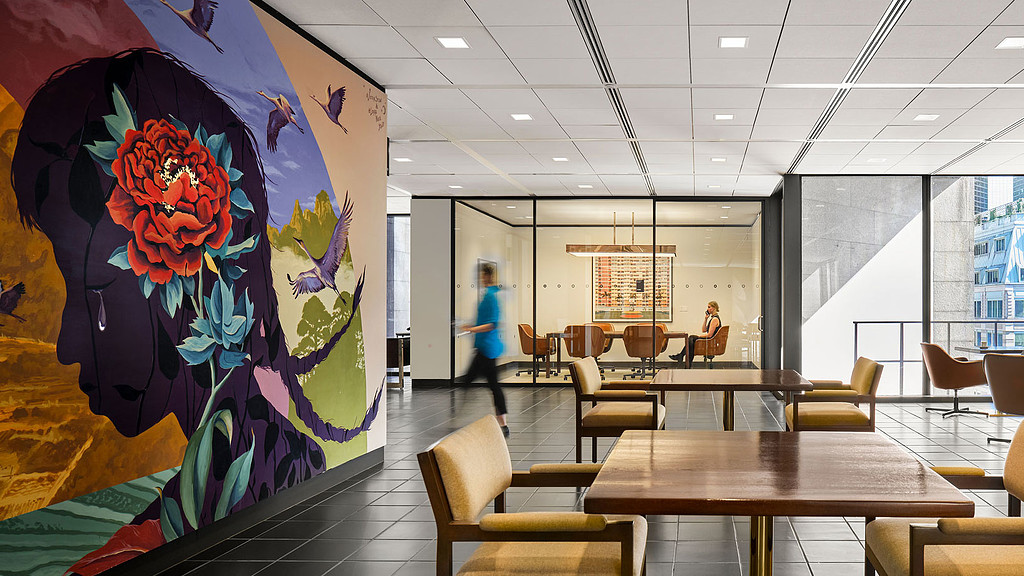 Not-for-profits are leading the way on issues of inclusion and equity because they understand that the work they do is part of something greater than themselves.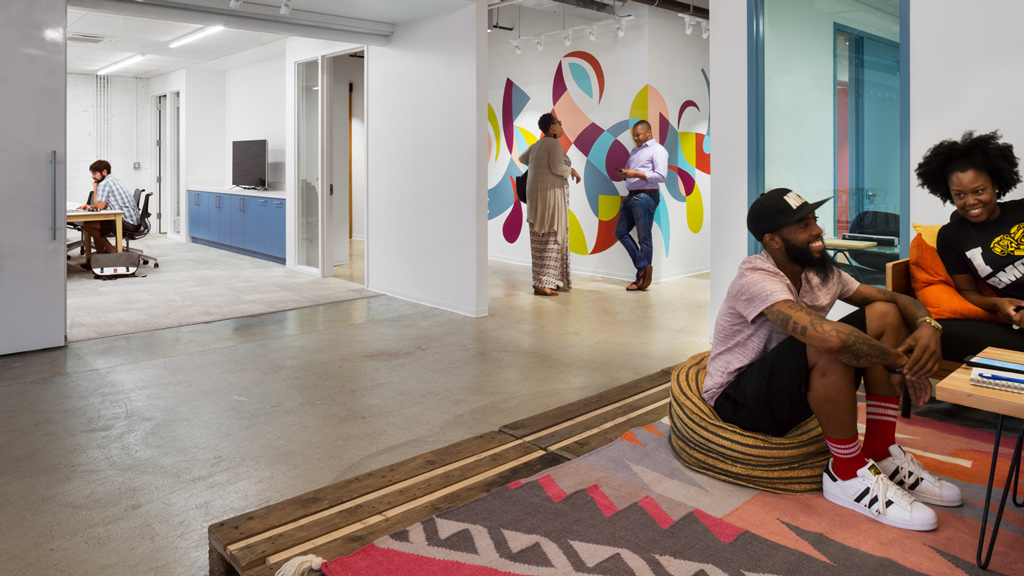 It's important to understand how changes to community engagement best practices can be purposefully designed to create a more equitable process that gives previously marginalized residents an effective voice.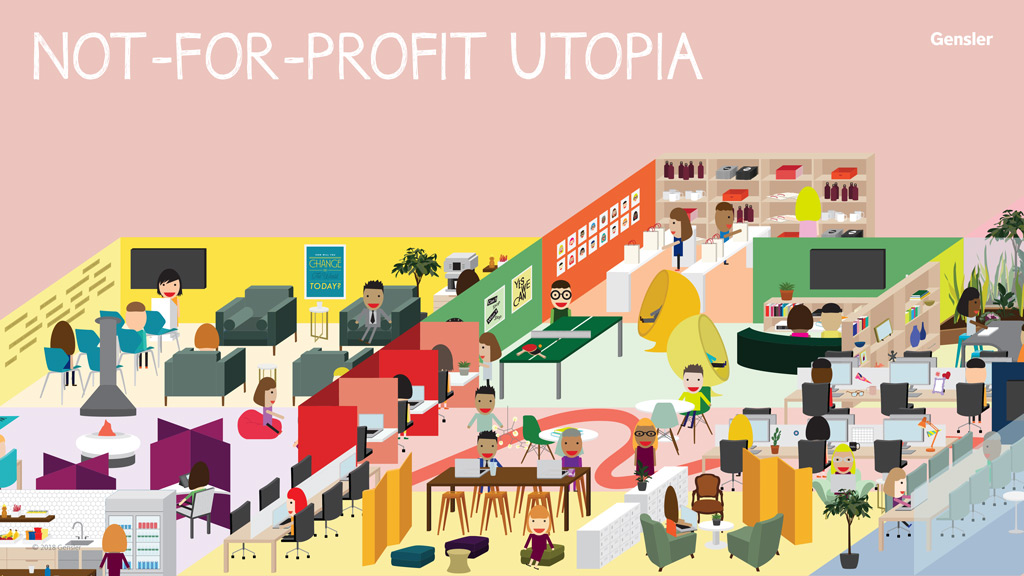 Not-for-profit employees are four times more likely to be motivated by mission than the average employee in another sector. What would their workplace utopia look like?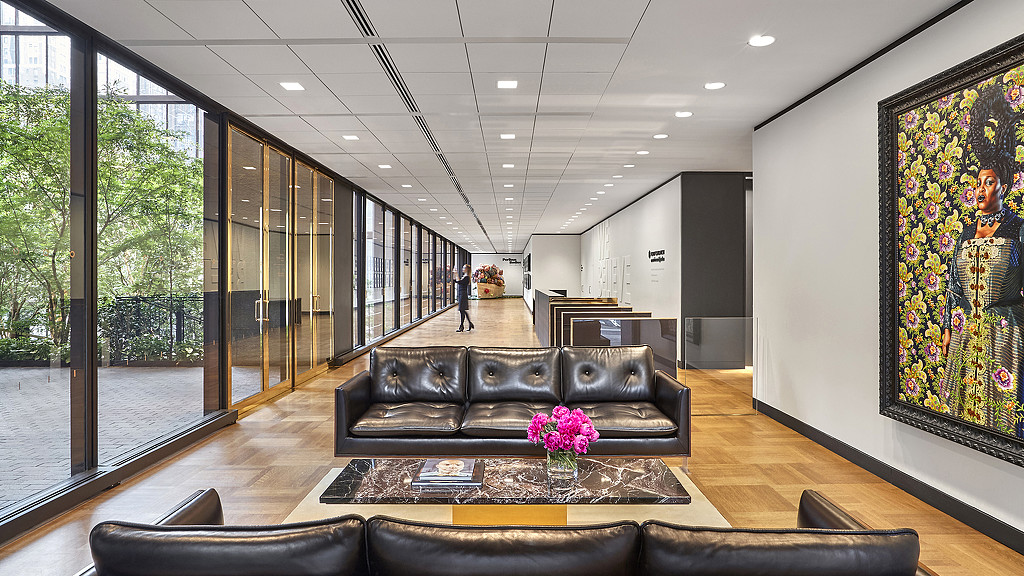 New York, New York
The holistic renovation transforms the Foundation's workplace and public spaces in a manifestation of its mission to promote the inherent dignity of all people.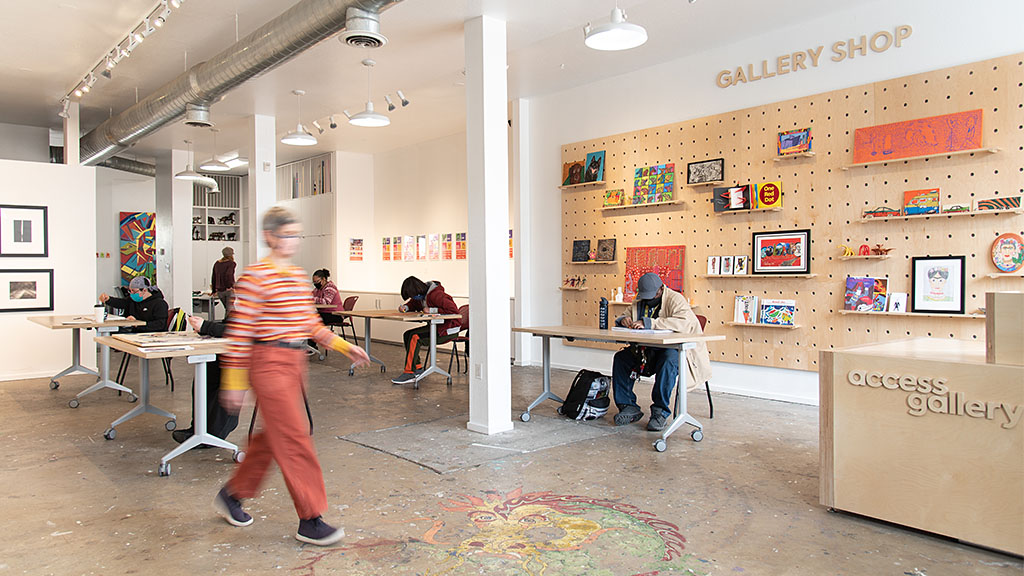 Denver, Colorado
In 2020, Gensler Denver partnered with Access Gallery to redesign its 1,500-square-foot studio and gallery, resulting in a more functional, flexible, and accessible space.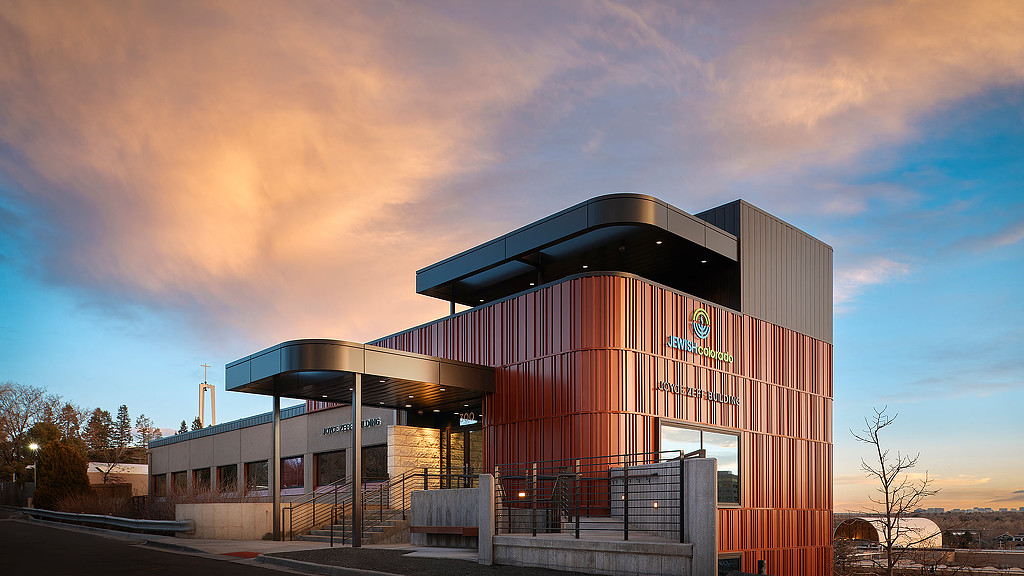 Denver, Colorado
In reimagining its organization, JEWISHcolorado's primary objectives were to revitalize its impact within the community and attract new generations of members and volunteers. The non-profit's space was transformed to celebrate its most valuable asset: its people.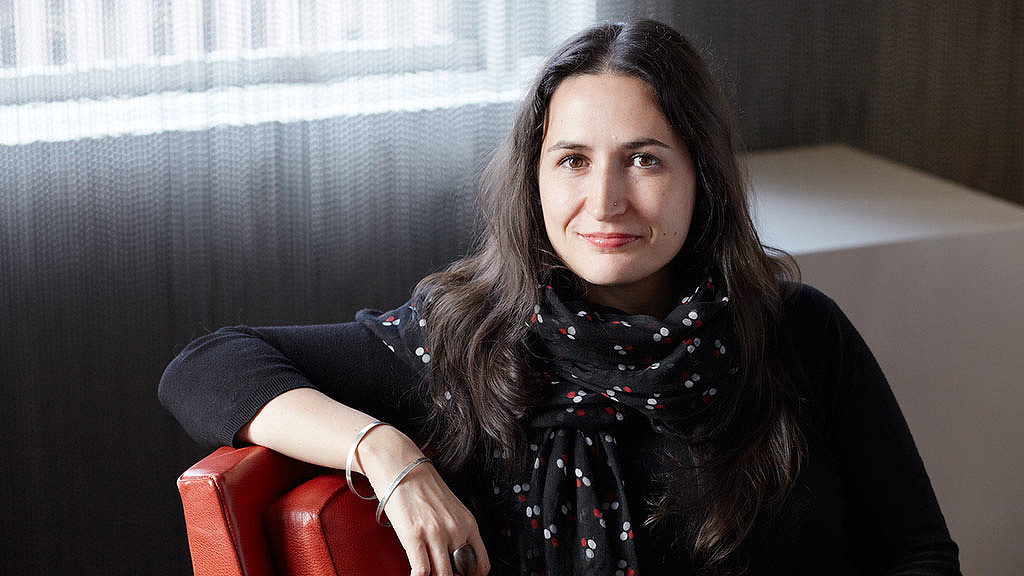 Foundations, Associations & Organizations Leader
With a passion for all aspects of culture and the arts, Bevin leads Gensler's Foundations, Associations, and Organizations practice and is located in the firm's New York office...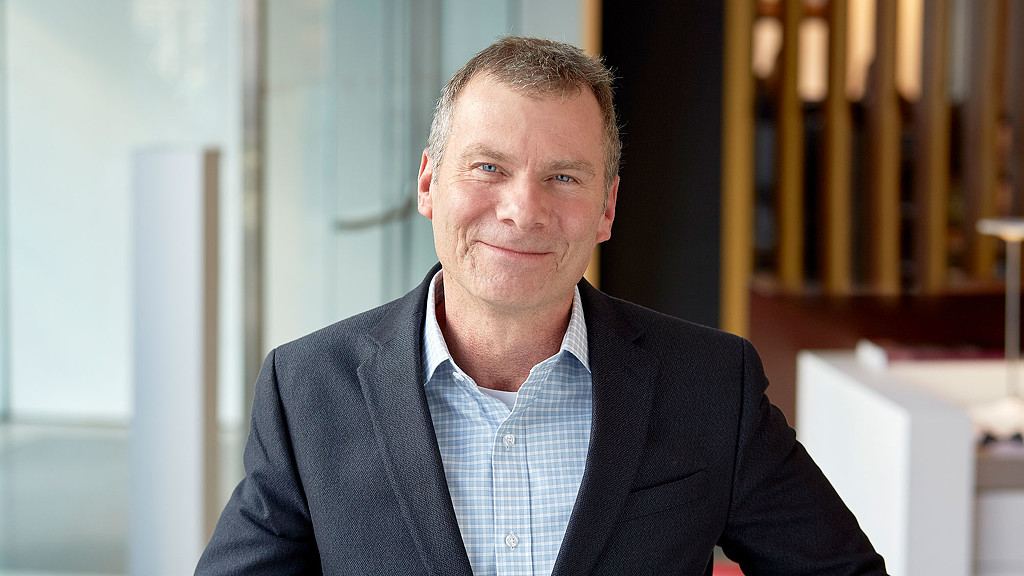 Foundations, Associations & Organizations Leader, Studio Director
As a global leader of Gensler's Foundations, Associations and Organizations practice, Sean has designed large build-to-suits and headquarters for some of the most prominent...