Our annual Design Forecast presents strategic advice, research, and projects from all of Gensler's practice areas to help clients prepare for a new era of human experience using the power of design.
Explore Design Forecast 2023
.
Gensler is working across the globe to help clients imagine and build their future.
As a creative partner, our design teams help organizations unlock value and potential opportunity, while at the same time helping our clients solve their most pressing challenges. Through that experience, we've observed that when our clients thrive, so do the cities that they call home. That is why this year's Design Forecast is focused on cities, diving deep into trends from the Gensler Research Institute about the role of design in creating the places where people live, work, and play in cities across the globe.
Cities succeed and flourish because of their ability to attract diverse groups of people with a wide range of skills and perspectives. Today, urban areas contribute more than 80 percent of global GDP. That's set to increase as the world's urban population will more than double by mid-century.
The best experiences anticipate people's needs, tap into their emotions, and engage the senses. More than ever before, there is an opportunity to create a better world through people-centered design.
The changes taking place in urban areas are accelerating dramatic changes in the built environment of cities. The adoption of the driverless car is altering the design of future buildings and taking our streets back for people; coworking is changing how developers and businesses are looking at their real estate decisions; and technology is changing the definition of retail, shifting from a focus on transactions to customer experience. In response to these changes, design will need to put people back at the center: the human experience will be the driving force behind resilient, livable cities.
In all of this we see enormous possibility—and responsibility. Gensler is committed to unlocking innovative solutions and strategies that will define the future of cities. Our drive to constantly innovate is why we identify and study the global trends shaping design. Design Forecast identifies more than 200 trends spanning our global practice. It is a dynamic tool to help clients make informed decisions. We invite you to use it as a platform for thinking about what's next.
SHAPING THE FUTURE OF CITIES &
HOW WE EXPERIENCE THEM
People are the one constant in this era of dramatic change. This historic confluence of change means that, as designers, we must rethink and reinvent how people experience every aspect of their lives and the places and spaces that they live in.
We see five global forces that are impacting businesses, cities, and human experience around the globe: unprecedented demographic shifts, technology-driven disruption, rapid urbanization, climate change, and global volatility.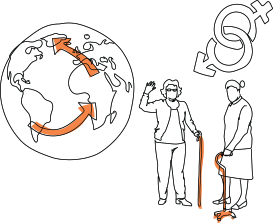 1: DEMOGRAPHIC SHIFTS
Major changes to the world around us create new challenges, and design needs to evolve to be responsive to these pressures. Global migration, rising gender equality movements, and an aging population are forcing civic and business leaders to come together to improve the human experience.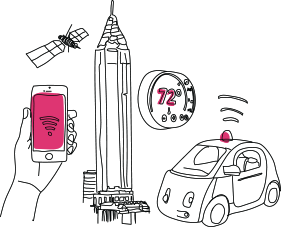 2: TECHNOLOGY-DRIVEN DISRUPTION
Technology is playing a bigger role in our daily lives as it becomes increasingly pervasive in places of work and leisure, and embedded in our buildings and cities. New technology is also disrupting traditional business and city planning models. Putting people first is critical to unlocking tech's potential.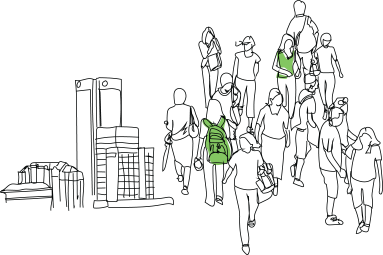 3: RAPID URBANIZATION
With over half of the world's seven billion people living in urban areas today, the trajectory of cities will determine the trend lines of human experience across the globe. Smart cities could help us finally find solutions to the most difficult aspects of urbanization: crime, homelessness, elder care, child care, transportation, unemployment, disease, CO2, inequality, and resilience.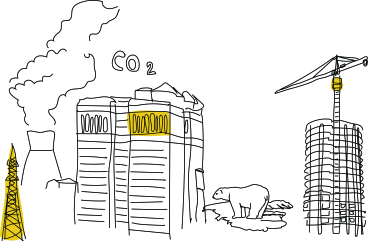 4: CLIMATE CHANGE
Design has a tremendous capacity to help create sustainable, resilient, and healthy communities. With more than two billion people poised to move to global cities by 2050, the demand for new buildings will rise—and the way we design, build, and operate them will be one of the determining factors in our global efforts to address climate change.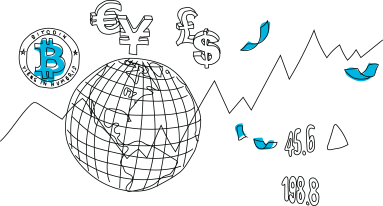 5: GLOBAL VOLATILITY
The economic and political orders that defined the past era are under pressures of change and adaptation, and so are our clients. Emerging regional disparities, often reactions to globalization, will underscore the importance of local relationships and design strategies. But even as economic powers evolve, the global economy continues to concentrate in metropolitan areas.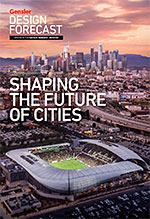 DESIGN FORECAST
SHAPING THE FUTURE OF CITIES
GENSLER RESEARCH INSTITUTE
Design Forecast is a collection of more than 200 trends impacting design across the globe. Download Design Forecast to view it in its entirety, or browse articles related to its themes online.