BRAND DESIGN
From the isolation of the pandemic to demands for social justice, organizations have been grappling with complex social issues. Brands long to reconnect in person with their communities, but in the meantime they have been celebrating diversity and charting a path forward through employer branding, information design, and purposeful communications.
TREND 01
SUPPORT RECONNECTION
DESIGN SOLUTIONS CAN HELP PEOPLE RECONNECT AFTER COVID
As remote workers return to the office, they're seeking to reconnect with their organizations. Investing in culture by building your employer brand — an organization's reputation as an employer, as seen by its employees — is critical for reconnecting with returning workers. People are craving reconnection — with each other and their company culture — so organizations should focus on design solutions that encourage human connection and communicate shared values and a collective mission.
BELONGING DRIVES PERFORMANCE
The majority of people (93%) believe a sense of belonging drives organizational performance.
—Deloitte 2020 Human Capital Trends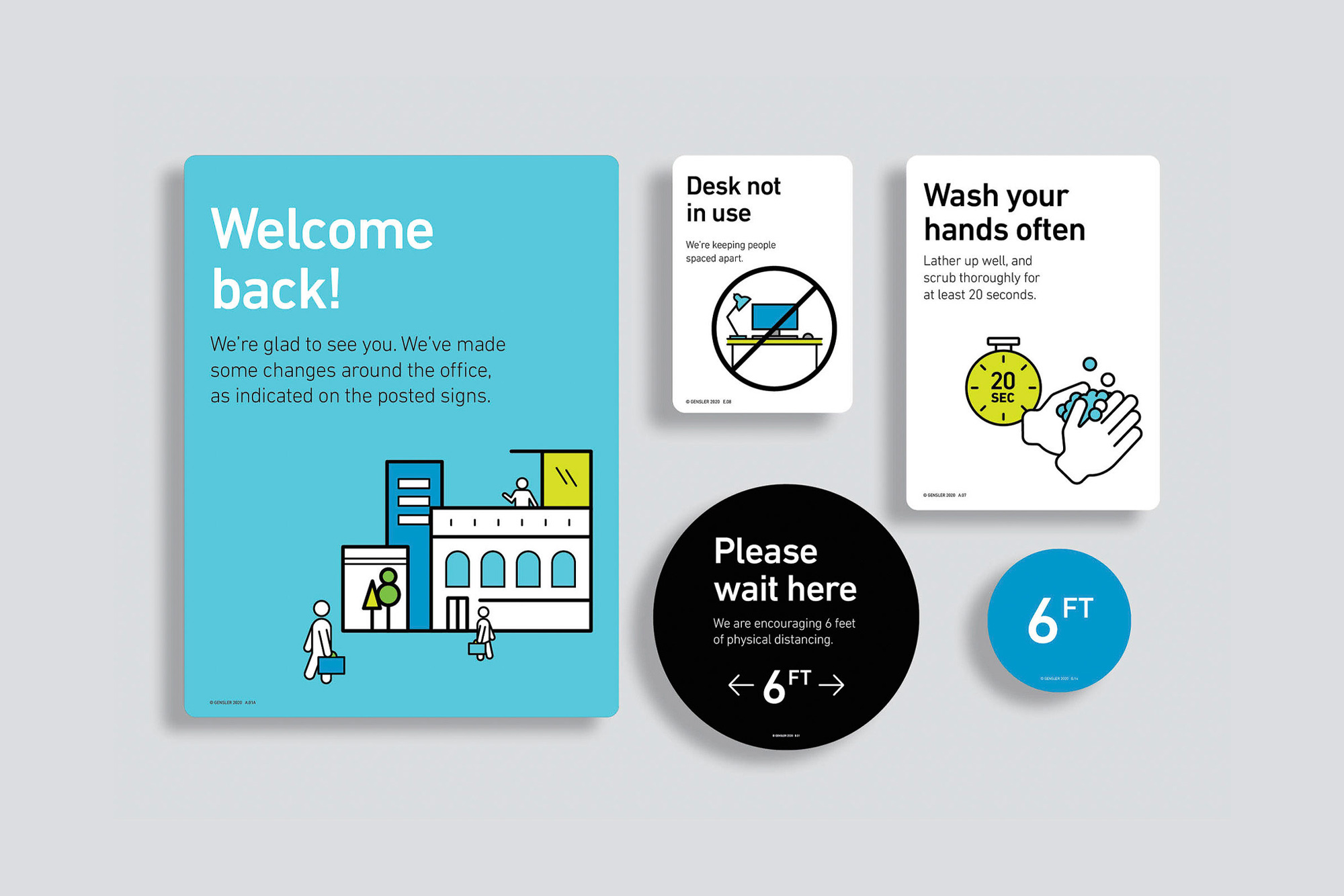 SENSORY DESIGN CAN HELP REENGAGE PEOPLE AS THEY RETURN
As consumers reconnect with brands and each other in person, they're looking for new ways to engage and have fun. Brands can tap into consumers' latent desires to enjoy experiences that are enriching, rejuvenating, and sensorial. Understanding how sight, sound, smell, touch, and taste affect emotions and behaviors is a powerful aspect of a
sensory design experience
. Sensory design allows brands to create human experiences that are engaging and highly valued.
TREND 03
COMMUNICATION DESIGN
COMMUNICATION DESIGN IS KEY TO REBUILDING TRUST
While the COVID-19 vaccine may help to address health concerns as consumers return to shops and other destinations, communication design that's both informative and comforting is essential to rebuilding trust. Brands can reinforce this through communication campaigns that resonate and inspire. By connecting personal beliefs, aspirations, and stories to organizational goals and actions, organizations can build stronger,
purpose-led brands
that foster belonging and support a community based on shared values.
WHY YOUR EMPLOYER BRAND MATTERS
A strong employer brand — as indicated by an individual having a positive impression of your company as a place to work — is twice as likely to drive job consideration as a strong company brand.
—LinkedIn White Paper "Why Employer Brand Matters"
"Human senses have been shown to increase connection, create long-lasting memories, and make spaces more accessible."
—Gensler "Beyond the Senses" Research 2020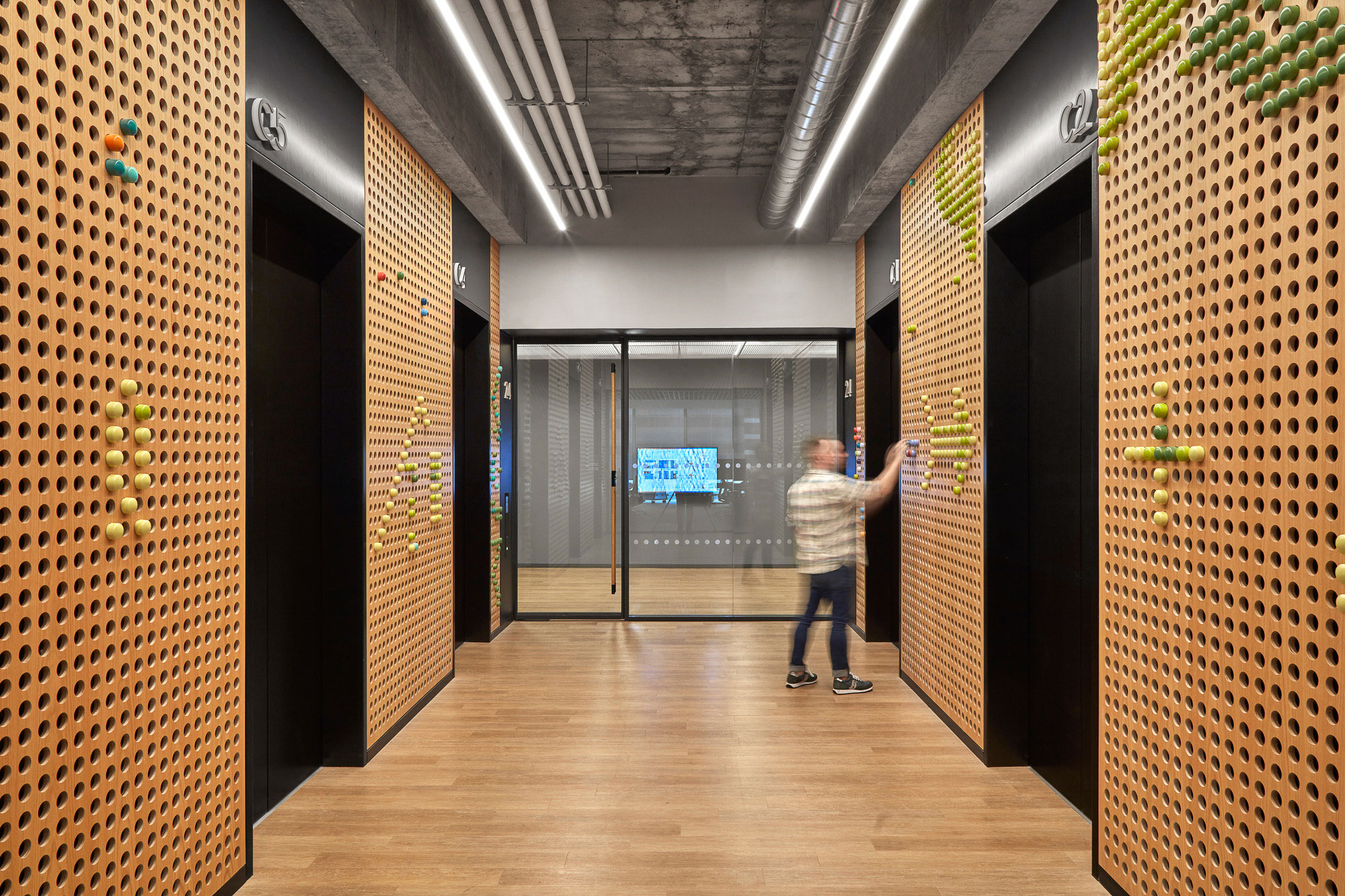 Explore Design Strategies for a Post‑COVID World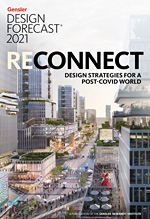 GENSLER RESEARCH INSTITUTE
DESIGN STRATEGIES FOR A POST-COVID WORLD
Download Gensler Design Forecast 2021 (PDF)