DEVELOPER
What are tenants looking for in the post-pandemic office? As hybrid work styles are paramount and office workers are looking for a more purposeful trip to the office, today's workplace is a place where health and wellness, sustainability, and social responsibility are the essential drivers. These are the elements that will attract talent and make investments go further.
TREND 01
INVESTMENT OPPORTUNITIES
TENANTS WANT OFFICES THAT HAVE A POSITIVE IMPACT
Developers are looking to invest in projects that make a measurable difference in environmental, social, and governance terms. Some amenities conversations will be driven by a desire to impact the social equity of communities, introducing elements such as healthy food grocers.
Emphasis on universal design
will tick upwards, going beyond baseline ADA requirements to maximize ease of use for all ages, sizes, and abilities. Alternative construction methods will also be on the table. Mass timber offers a highly renewable resource that removes carbon from the atmosphere. The combination of fire resistance, structural integrity, and environmental attributes makes new wood buildings an attractive option.
Replacing steel with mass timber would reduce carbon dioxide emissions by 15% to 20%.
—Think Wood
TREND 02
COMMUNITY IMPACT
OFFICE BUILDINGS WILL ATTRACT NEW TENANTS BY BEING PART OF THE COMMUNITY
Even when workers are not present, office buildings should be contributing to their surrounding neighborhoods. Their
ground levels will become the anchors
of the 20-minute city. Community-oriented programs like health centers, libraries, coworking spaces, and classrooms can serve both building tenants and neighbors at different times, keeping the space activated for at least 18 hours per day. The
future office will also be site-specific
, culturally sensitive, and responsive to the local climate. Wherever possible, the integration of greenery with building skins and balconies will become more common. The use of regional design languages and
locally sourced materials
will bolster authenticity.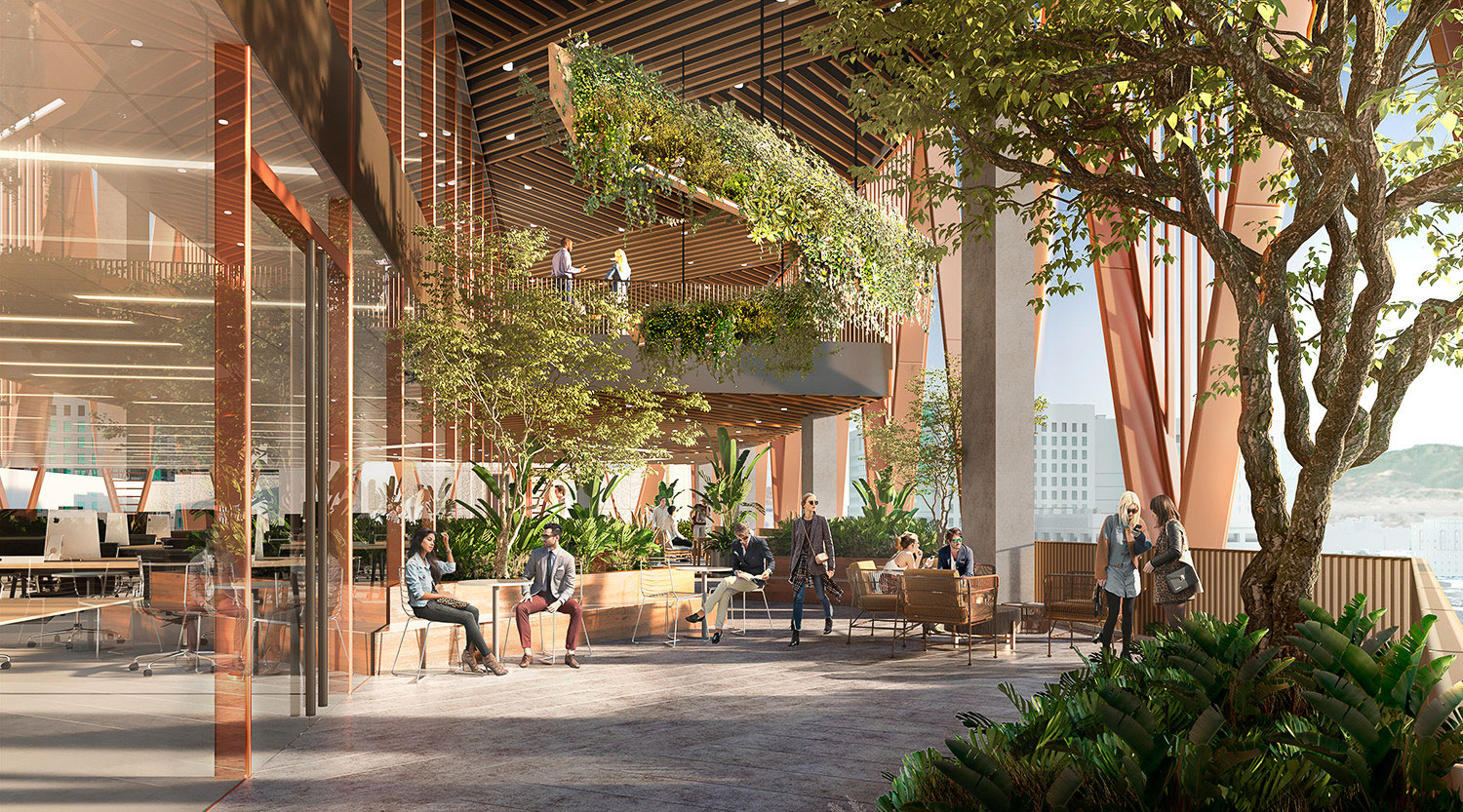 THE 20-MINUTE CITY IS A FINANCIAL BOON
Developments in "walkable urban places" demanded 75% higher rent over the metro average in the nation's 30 largest cities, all while increasing equity and investment opportunities.
—Bloomberg CityLab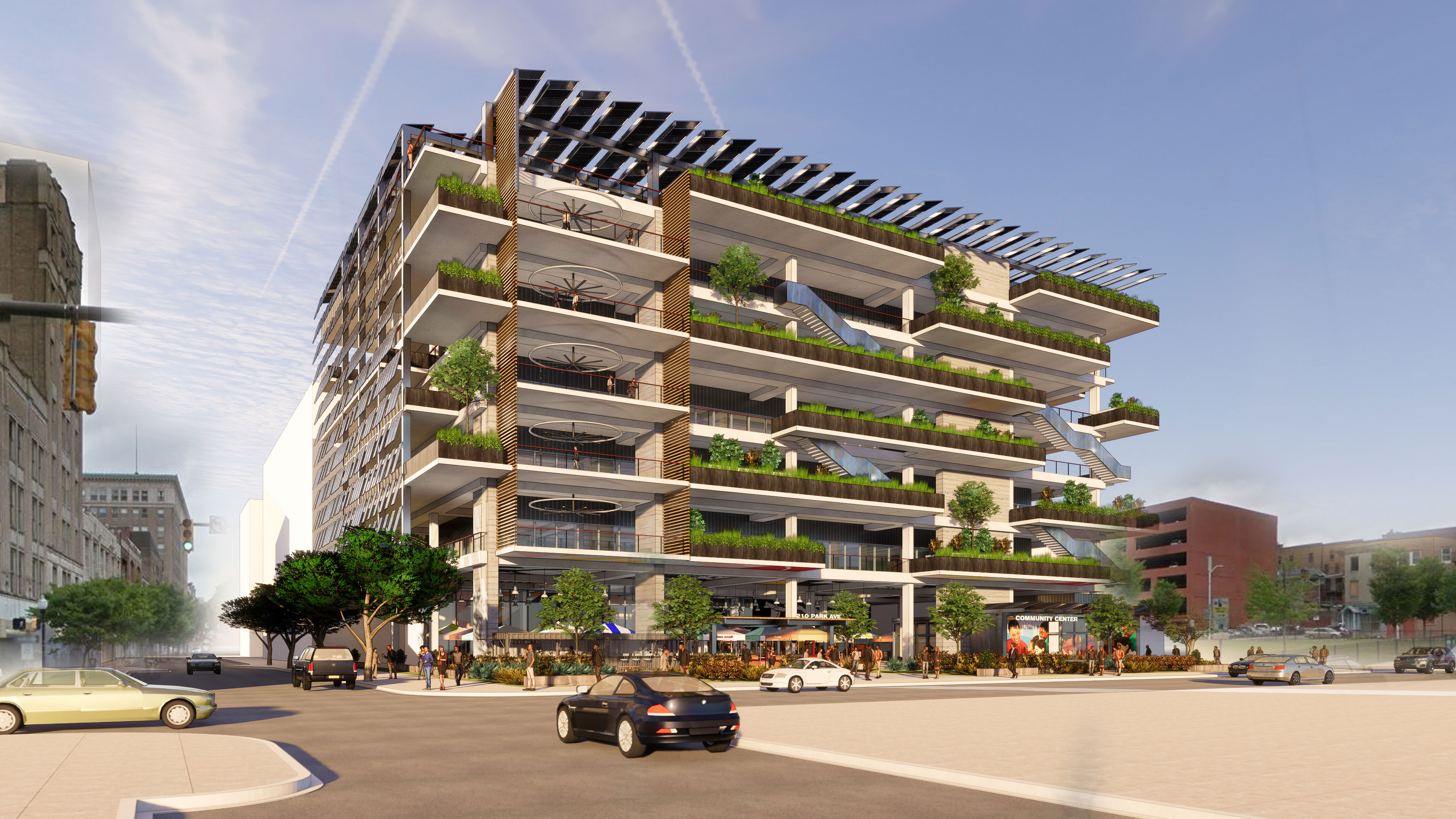 TREND 03
OFFICE EXPERIENCE
THE ROLE OF THE OFFICE BUILDING HAS CHANGED
The office building is no longer just a container for workers; it will become less important to maximize density. As we
adapt to a hybrid lifestyle
where the workforce is split between the office and home,
the role of the workplace
will be to strengthen relationships, teach others, and
build community
, culture, and purpose. Since tenants feel safer and healthier outdoors, they will want their workplaces to offer easy connections to outdoor space. Articulated terraces and balconies along with interconnecting outdoor stairs will offer cohesive new social experiences. Rather than open-plan floors, the future office will be "open section," providing multilevel settings where views, movements, and ideas are not constrained by walls and windows.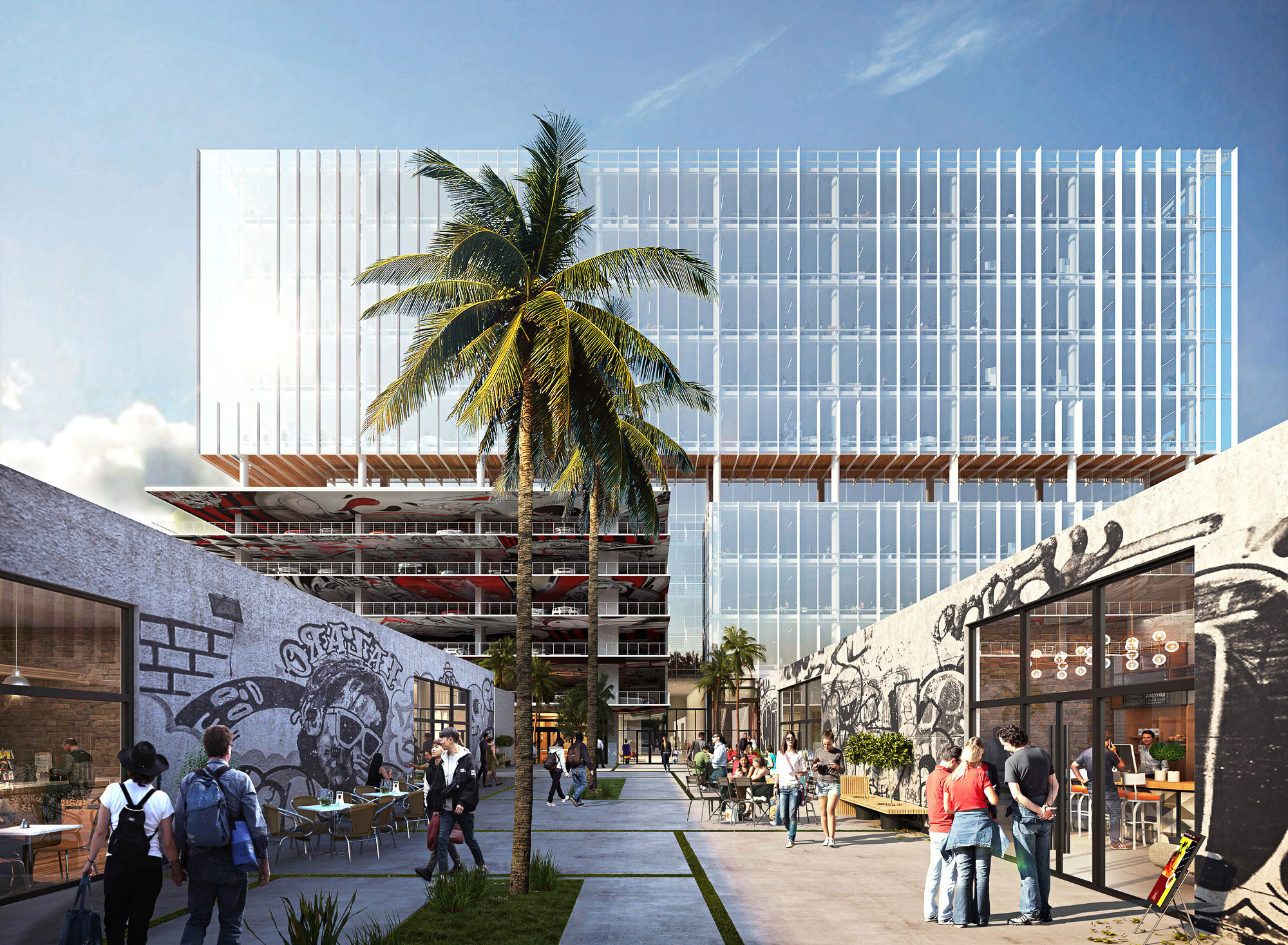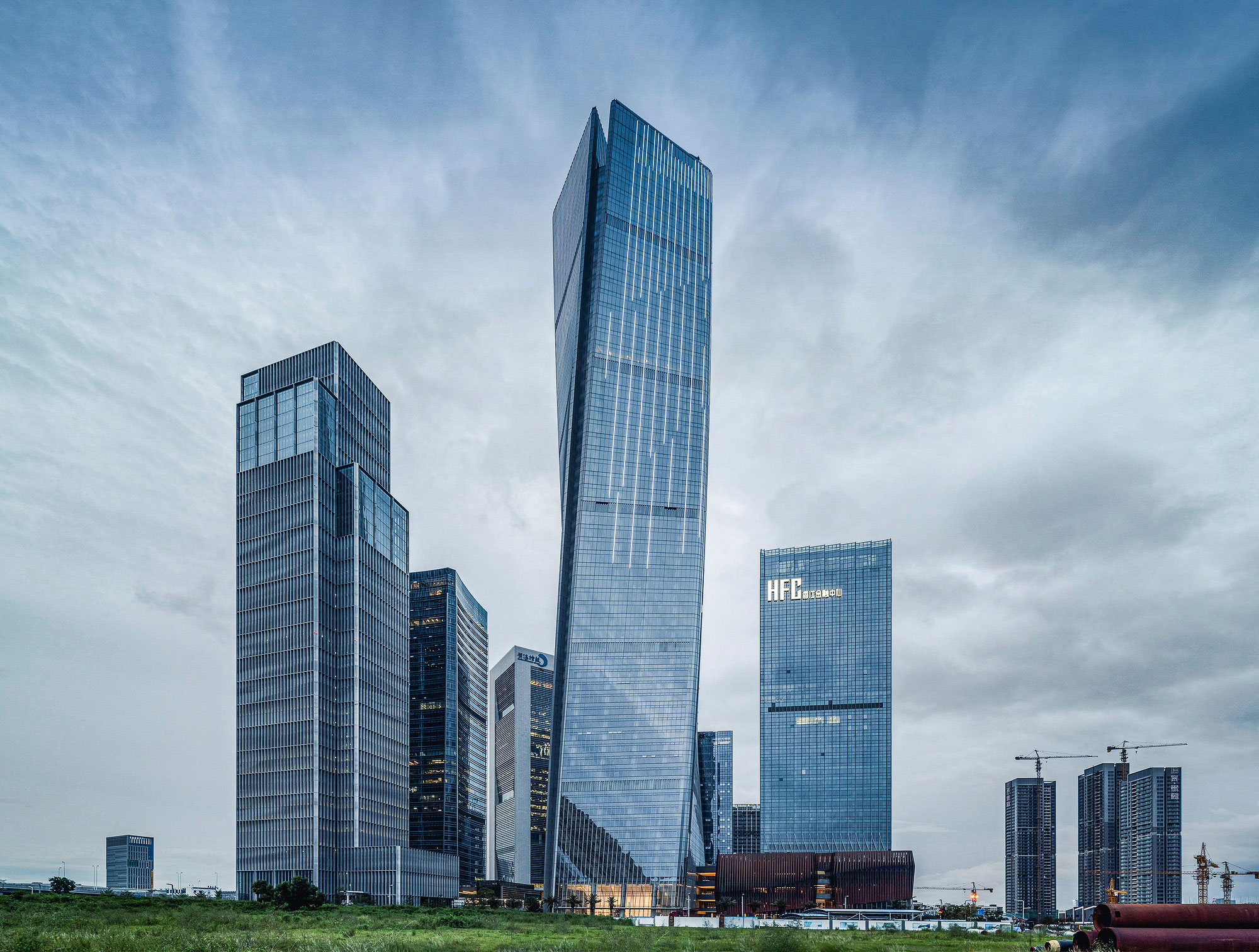 STRATEGIES FOR ATTRACTING NEW TENANTS TO YOUR BUILDINGS
Here are four strategies that building owners and developers can leverage to have more informed conversations with prospective tenants in the post-pandemic market.
These insights are agnostic to aesthetics or any current stylistic trends, keeping the focus on the fundamental value and experience of commercial real estate properties.
FOR SPEC WORK, TAILOR BUILDING DESIGN TO INDUSTRY-SPECIFIC SECTORS
In these uncertain times, tailor office building designs to the industry sectors currently seeing investment and growth.
Life sciences
, government, and medical tenants are more likely to be active in certain markets, and they each have specific requirements not easily met by existing office inventory. Design with flexibility to accommodate a broad range of sectors, providing flexibility for a wider variety of tenants.
CREATE LIGHT, AIR, AND SPACE AS AN ARCHITECTURAL STRATEGY
These timeless base building attributes are now even more essential for tenants to feel comfortable and safe. Tenant spaces with abundant natural light, enhanced air filtration, and generous common areas for circulation, waiting, and staging will be the most desirable.
STAND UP VISUALIZATION TOOLS SUCH AS DIGITAL TWINS TO CONVEY THE TENANT EXPERIENCE
Prospective tenants are already expecting virtual walkthroughs, so augmented reality or virtual reality experiences will be helpful for unbuilt designs. The ability to help tenants imagine something that they might not yet see for themselves is the key to unlocking value in any real estate asset.
FOCUS ON WELLNESS AS AN AMENITY STRATEGY
Amenities are not going away — they are simply evolving to support our physical and mental well-being. Office buildings will incorporate biophilia, healthy food choices, and multiple opportunities for movement. And providing easy
access to comfortable outdoor spaces
is key for working, meeting, and socializing at a safe distance.
WORKPLACE JOURNEYS SPARK CREATIVITY
"If we're trying to spark creativity at work, we should think of the office less as a single destination and more as a journey of discovery."
Explore Design Strategies for a Post‑COVID World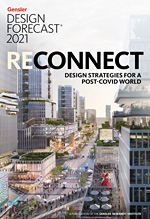 GENSLER RESEARCH INSTITUTE
DESIGN STRATEGIES FOR A POST-COVID WORLD
Download Gensler Design Forecast 2021 (PDF)