ENERGY
With climate resilience and health and wellness as top priorities for developers and tenants, Energy sector design solutions must focus on human experience and environmental strategies for all spaces, including industrial-scale facilities and offices. Energy is an essential facilitator of economic growth and cultural development, influencing the future of cities.
TREND 01
ENERGY TRANSFORMATION
DESIGN FOR ENERGY TRANSFORMATION
To address the urgency of climate change and respond to economic, political, social, and environmental pressures, the Energy sector is transforming as it shifts toward decarbonization and carbon neutrality. With a common goal of curbing emissions, the Energy industry is uniting around increased efficiency, accessibility, and sustainability. Recognizing the need for collective action to create meaningful change, new partnerships are emerging between large Energy companies, mid-size companies, and startups. Energy sector companies are rethinking the workspace and looking for more types of collaborative space to facilitate and accelerate this transformation.
TREND 02
REINFORCE CULTURE
EXTEND CULTURE TO YOUR DISTRIBUTED WORKFORCE
Even with workers for essential services, such as R&D, trading, and manufacturing, who are continuing to be engaged in the physical office environment, working from home has become an accepted work mode for the Energy sector. According to
Gensler's U.S. Workplace Survey 2020 Summer/Fall
, 60% of U.S. Energy workers prefer a hybrid work model. Energy companies will need to find ways to continue to maintain and reinforce culture and connectivity among an increasingly distributed workforce. Energy employees expect crucial
changes in the workplace
as they return, including more flexibility to accommodate both in-office and remote workers.
OVER HALF OF U.S. ENERGY WORKERS PREFER A HYBRID WORK MODEL
THE OIL & GAS INDUSTRY ACCOUNTS FOR 42% OF GLOBAL EMISSIONS
The industry has an opportunity to decrease harmful emissions by adopting design resilience strategies.
—McKinsey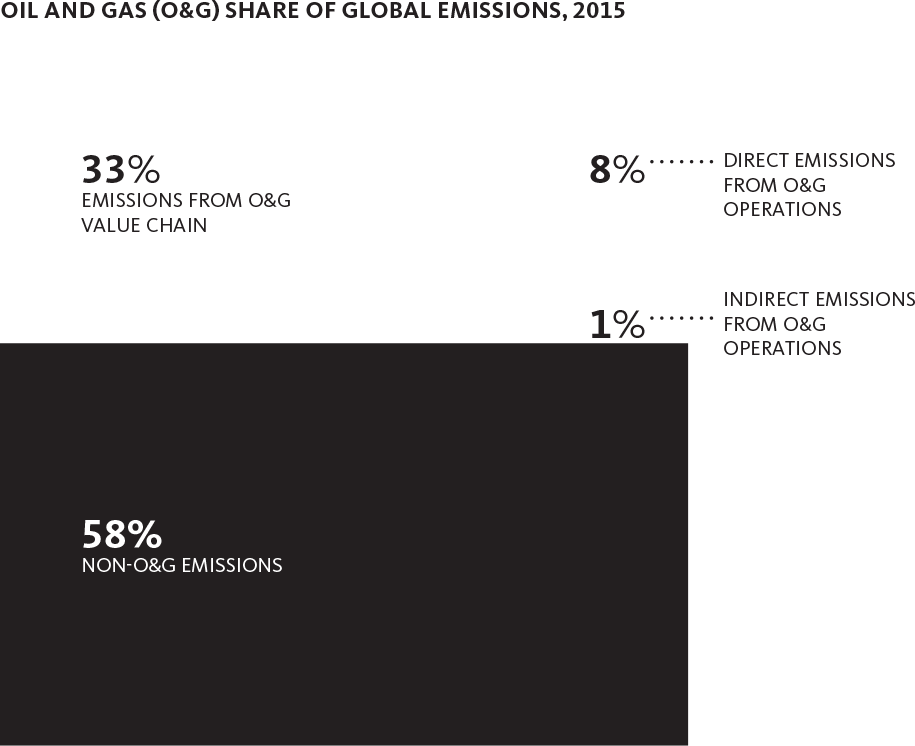 TREND 03
IN-PERSON COLLABORATION
THE POST-PANDEMIC WORKPLACE MUST ENCOURAGE SOCIAL INTERACTIONS
U.S. energy workers overwhelmingly note that working in-person and connecting with colleagues are the most important reasons to come to the office. The workplace will need to provide both ample private spaces and spaces that promote collaboration and social connection. To serve myriad functions, workplace strategy and planning must focus directly on the needs of workers across each
hybrid work model
.
OF U.S. ENERGY WORKERS WANT A MOSTLY OR ENTIRELY PRIVATE WORK ENVIRONMENT.
OF U.S. ENERGY WORKERS WOULD PRIORITIZE AN ASSIGNED SEAT OVER GREATER FLEXIBILITY TO WORK REMOTELY.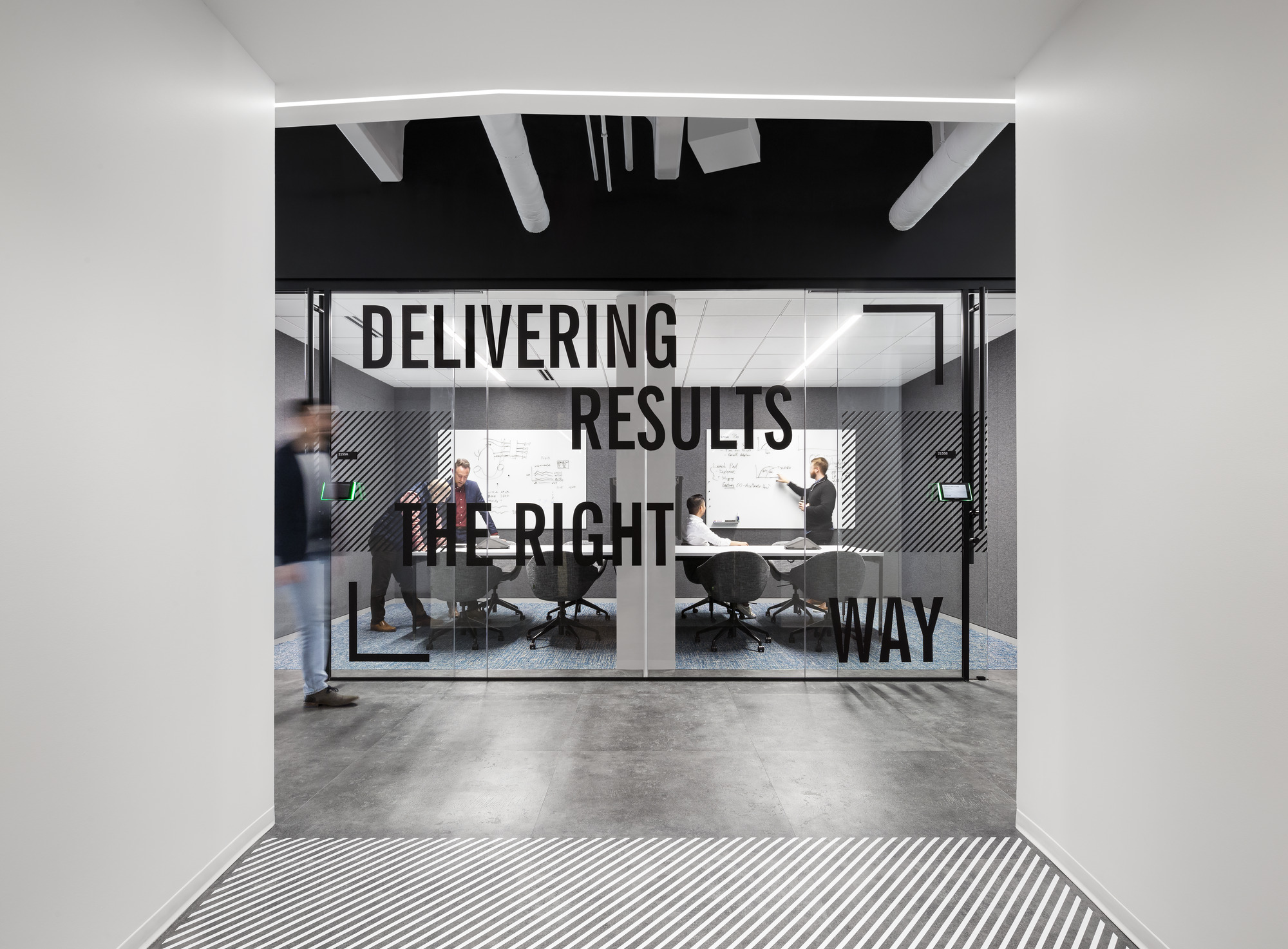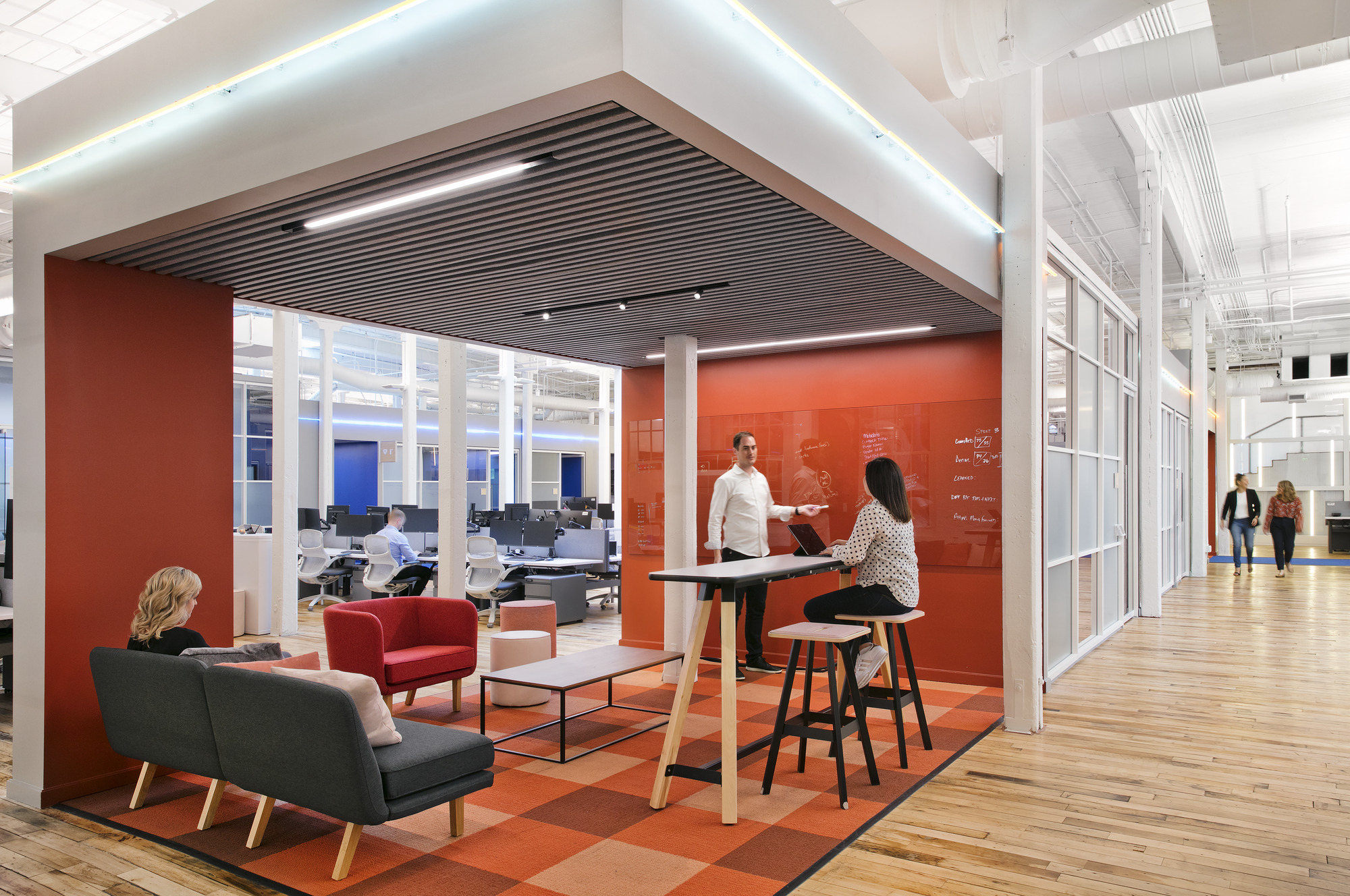 U.S. ENERGY WORKERS DRAMATICALLY PREFER ASSIGNED SEATING — AND DESPITE A DESIRE FOR FLEXIBILITY, TWO-THIRDS ARE WILLING TO TRADE FLEXIBILITY FOR AN ASSIGNED SEAT.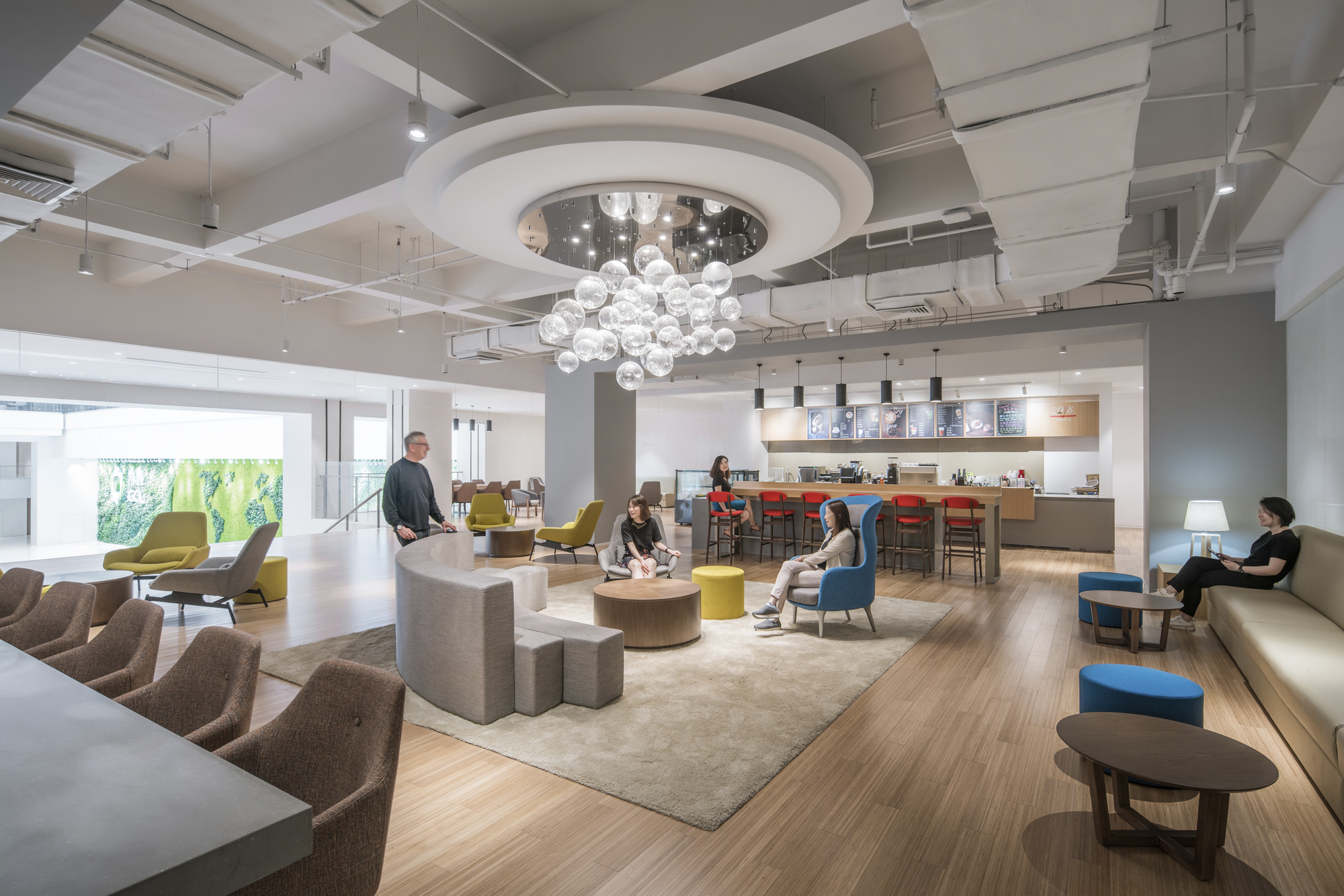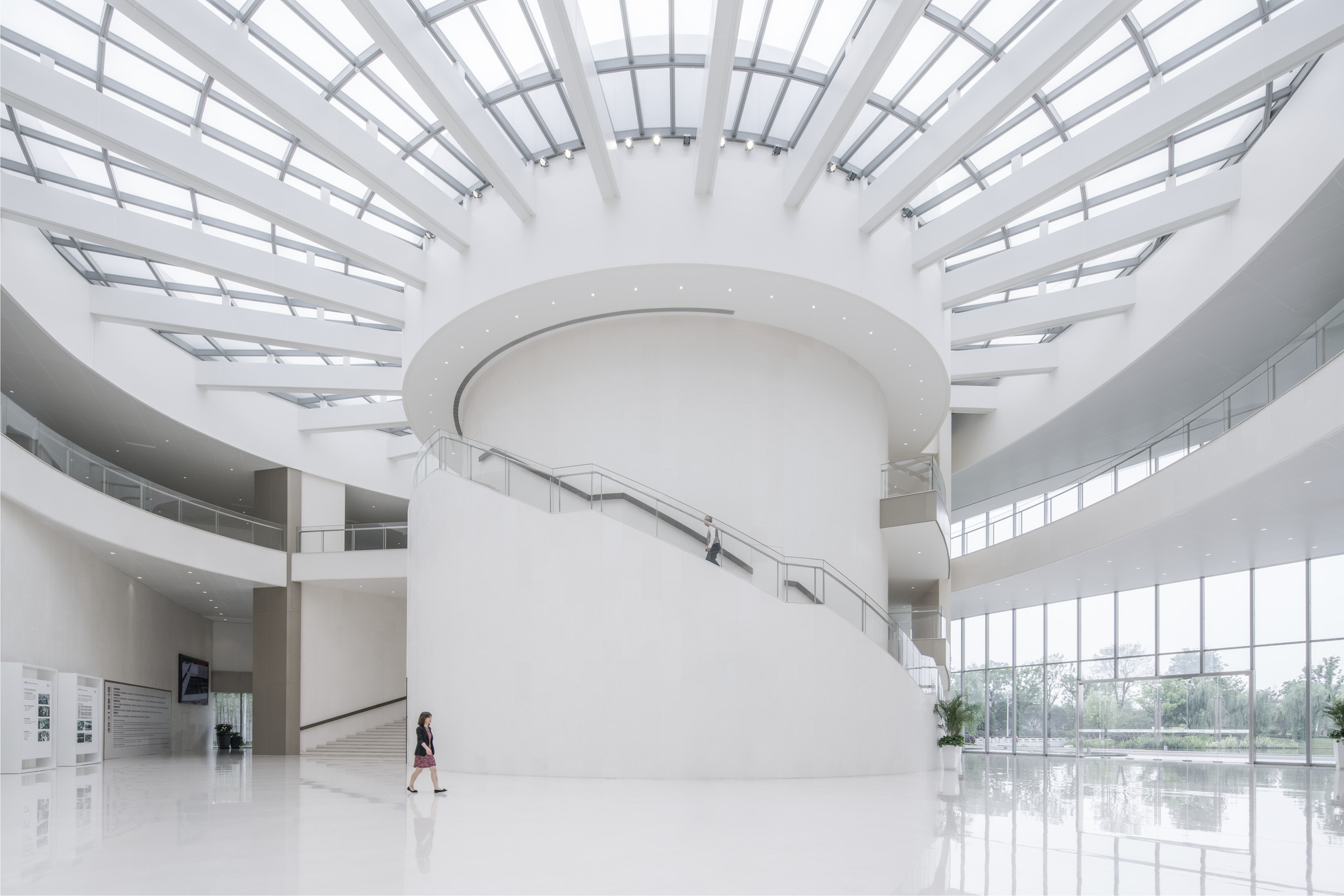 Explore Design Strategies for a Post‑COVID World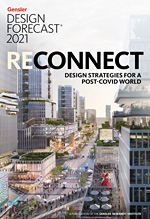 GENSLER RESEARCH INSTITUTE
DESIGN STRATEGIES FOR A POST-COVID WORLD
Download Gensler Design Forecast 2021 (PDF)