FINANCIAL SERVICES
Many financial services companies have thrived working — and even trading — from home. Now, for the first time, they are embracing the idea of remote work in pursuit of a deeper, richer workplace experience. The design of new work environments should balance technology with irreplaceable human connection; the right mix will prove transformative.
"With some major banks already returning to the office with hybrid in-person/remote working models and planning to do so as their long-term strategies, it's an opportune time for bank brands to reevaluate their real estate portfolios and redistribute and reinvest for the long-term benefit of their local communities."
TREND 01
WORKPLACE MOBILITY
WORKPLACE MOBILITY IS AN OPPORTUNITY
Changes brought by the pandemic will endure for the business value that they have unlocked;
workplace mobility
is one of them. After seeing the benefits of remote-work programs, financial services companies are boldly redefining the office as a destination. Dedicated individual space is giving way to new and varied multi-use space types to drive employee connection, spark innovation, and embrace flexibility. As clients and customers face ongoing financial anxiety, the ability to
foster intimate human connections
will differentiate the most successful companies.
TREND 02
THE HYBRID OFFICE
THE HYBRID OFFICE PRESENTS OPPORTUNITIES TO MAXIMIZE PERFORMANCE
Financial workers have emerged from the pandemic with
new ways of working
and utilizing technologies. These new practices must be embraced in the financial workplace itself to facilitate ongoing hybrid working and to support an even higher-performing workforce than had existed before. Increased flexibility and opportunity for local community presence come as banks reconsider networks of private wealth management offices, retail branches, and business continuity sites as
alternative workplaces
.
FLEXIBILITY AND TALENT DEVELOPMENT GO HAND IN HAND
Flexible work arrangements can also be a powerful recruiting tool, especially for seasoned workers. A well-thought-out flexible work policy can help expand workforce diversity, foster collaboration from an expanded talent pool, and enhance resiliency in meeting future crises.
—2020 PwC U.S. Remote Work Survey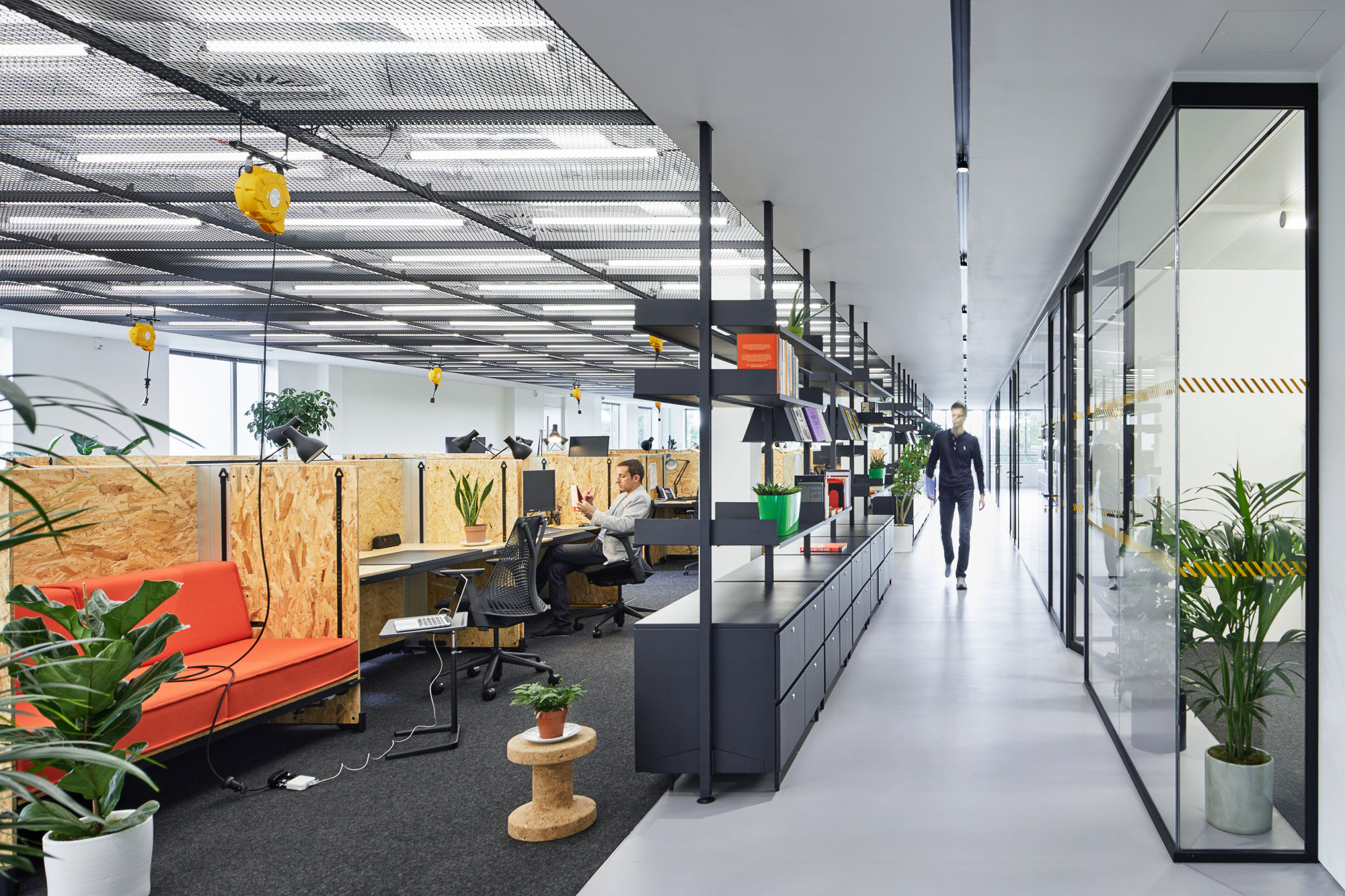 ADDRESSING EMPLOYEE NEEDS PAYS OFF WITH LOYALTY
Job loyalty rises as businesses address employee needs, from diversity and inclusion to sustainability and reskilling. In the survey, more millennials said they'd like to stay with their employers for at least five years than would prefer to leave within two years.
—Deloitte Global Millennial Survey 2020
TREND 03
PROMOTING EQUITY
NEW SPACE TYPES CAN AND SHOULD PROMOTE EQUITY
Hospitality-inspired, welcoming workplaces generate a sense of belonging, safety, and engagement with the brand. As mobility for all frees up space, employers are investing in designs to support collective activities, such as learning and development, onboarding, and training. With the exploration of these
new space types
, financial firms have an opportunity to promote equity by assessing how supportive their physical and virtual environments are of underrepresented talent groups.
TREND 04
ORGANIZATIONAL INTEGRATION
ORGANIZATIONAL INTEGRATION CREATES OPPORTUNITIES FOR FIRMS TO SHARPEN STRATEGIES
One of the chief successes of bank responses to the pandemic was the alignment of real estate, facilities, HR, IT, and other departments in making decisions about workplace design and experience. Seeing an organization as an integrated system opens new possibilities. Collecting and sharing data across this system will inform better decision-making.
Smart technologies
are of the utmost importance in this process to support real estate and facilities teams in making occupancy decisions, especially as the roles of AI and automation grow.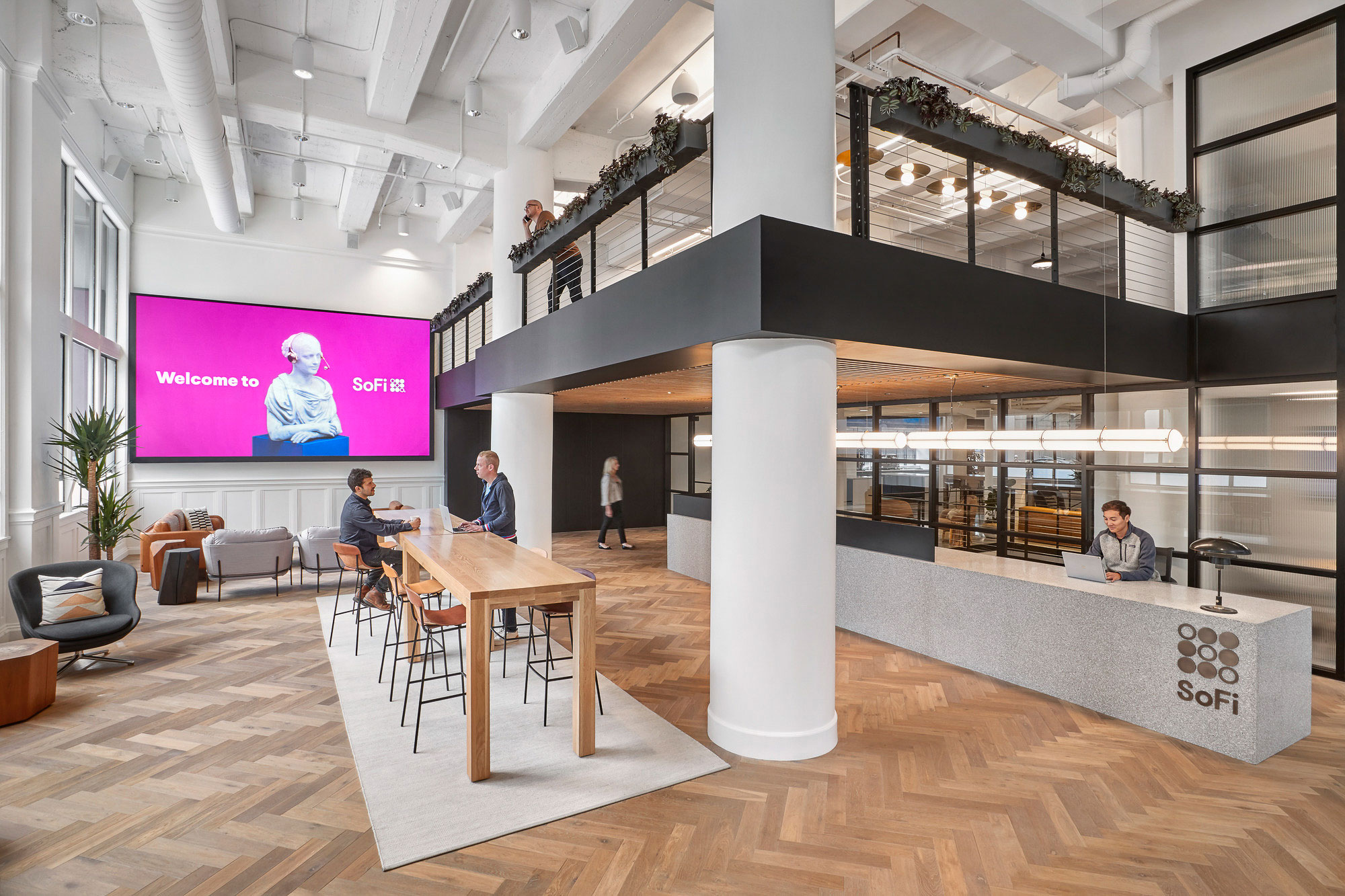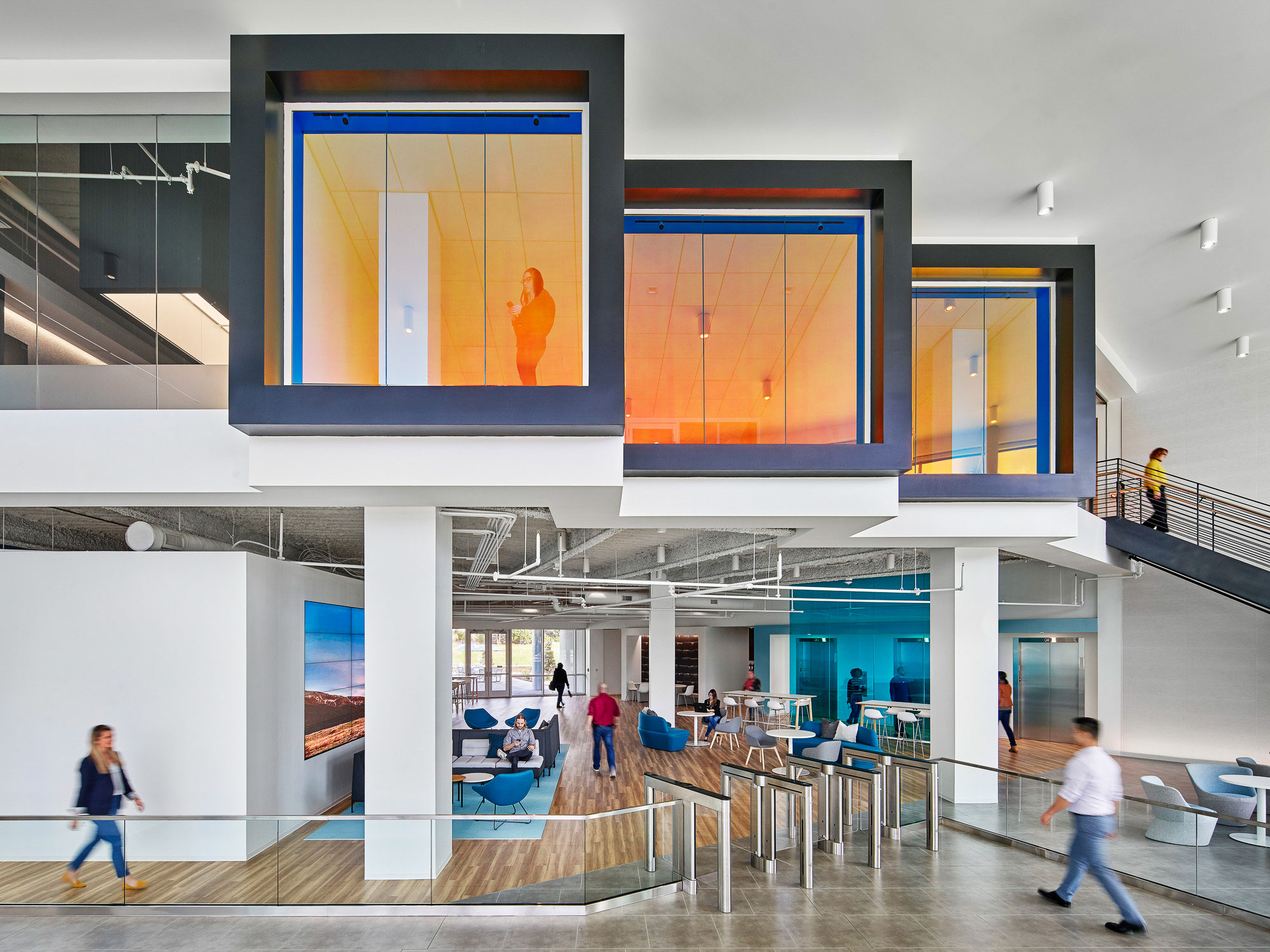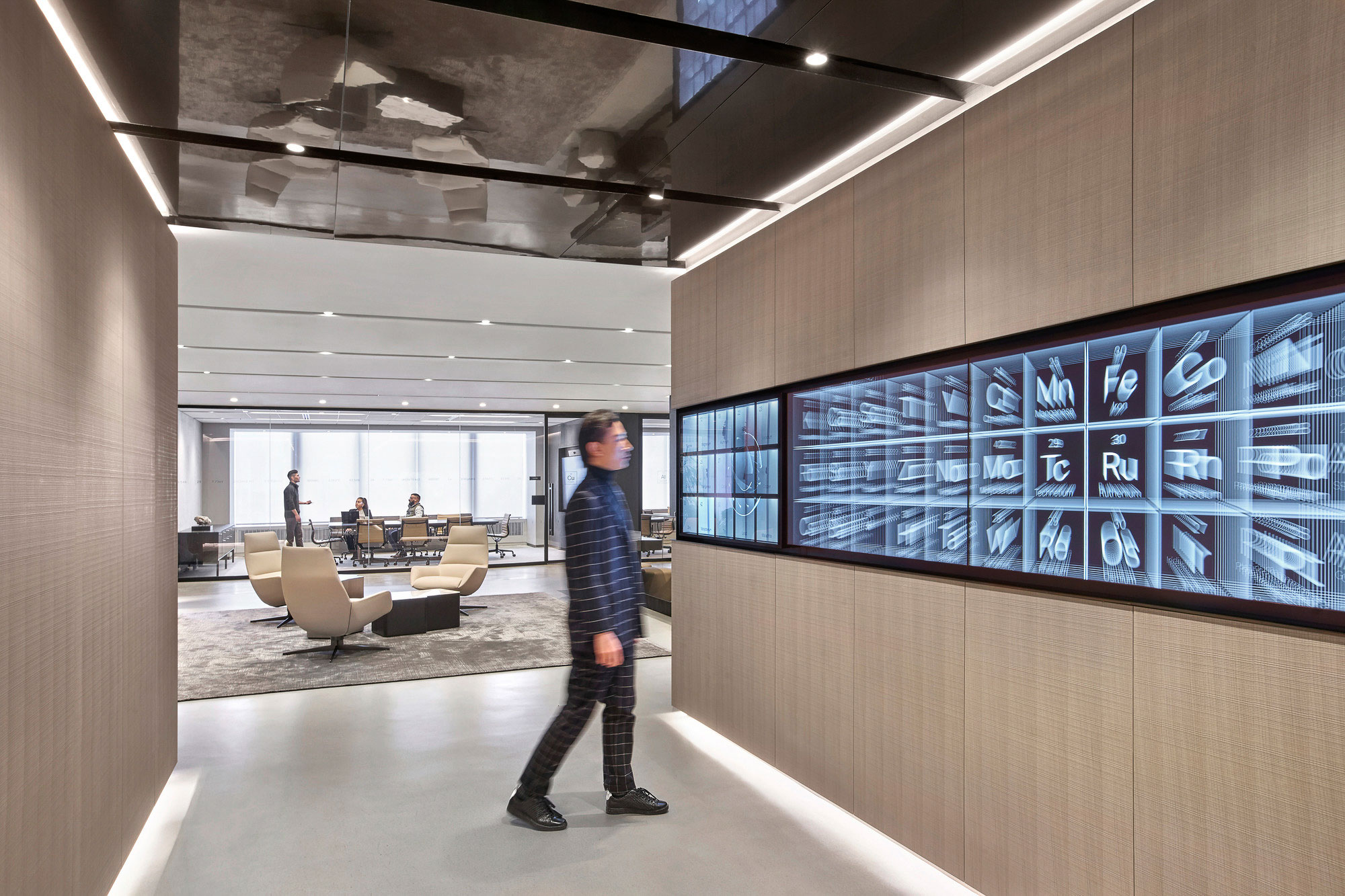 AI IS ACCELERATING
"While executives in all sectors report increased adoption of digitization and automation, those in the financial services and technology sectors have seen the greatest acceleration of such technologies since the COVID-19 outbreak."
—McKinsey Global Business Executive Survey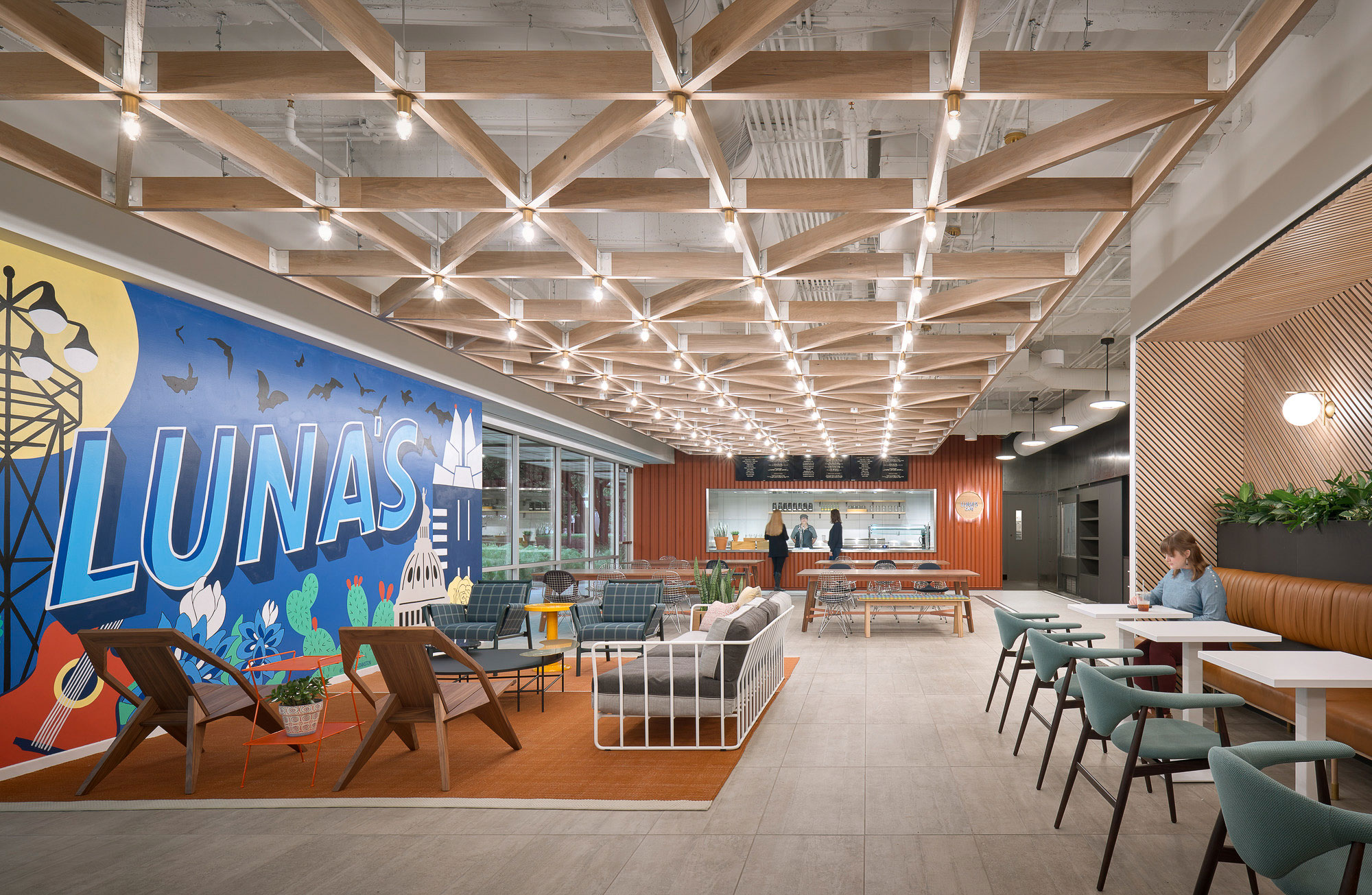 Explore Design Strategies for a Post‑COVID World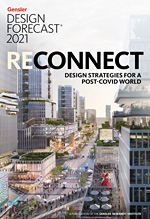 GENSLER RESEARCH INSTITUTE
DESIGN STRATEGIES FOR A POST-COVID WORLD
Download Gensler Design Forecast 2021 (PDF)