MEDIA
The rate of change in the media industry has accelerated with the increased adoption of streaming services and 5G, mobile technologies, consolidation, and increases in the speed and volume of content creation. The velocity of change is impacting the spaces media companies inhabit as the industry considers flexible work options, new settings, and digital technologies.
MEDIA WORKERS DEMAND CHOICE AND FLEXIBILITY
Media workers seek a high degree of flexibility and see the workplace as a center for collaboration.
HEALTH CONCERNS HAVE PUSHED THE INDUSTRY TO EMBRACE FLEXIBLE WORK
The media industry has traditionally not embraced flexible work; however, media and entertainment companies are now increasingly considering
flexible work options
such as unassigned seating, work-from-home, and flexible arrangements. With the pandemic, the industry has also rapidly adopted technologies that were previously in beta cycles, making it possible to seamlessly shift to distributed production workflows enabling remote content creation and distribution. While studios for video and audio content creation will not go away, the media workplace and campus will be designed to support content capture and distribution.
TREND 02
CONTENT CREATION
THE WORKPLACE REMAINS CRITICAL FOR CONTENT CREATION
The pandemic prompted a shutdown at entertainment and media facilities across the globe and necessitated the move toward virtual and remote production and editing. Despite this shift, the physical workplace remains integral; in a highly relationship-driven creative industry, the workplace can foster human connections and evoke honesty, transparency, and egalitarianism. Such qualities are critical for an industry at the heart of a healthy, civil, and equitable public discourse. Media employees will return to the workplace not just for access to content creation spaces, but also to cultivate trust.
THE TOP REASON EMPLOYEES WANT TO COME TO THE OFFICE: THE PEOPLE
Employees see the office as most important for what's hardest to do at home: socializing and connecting.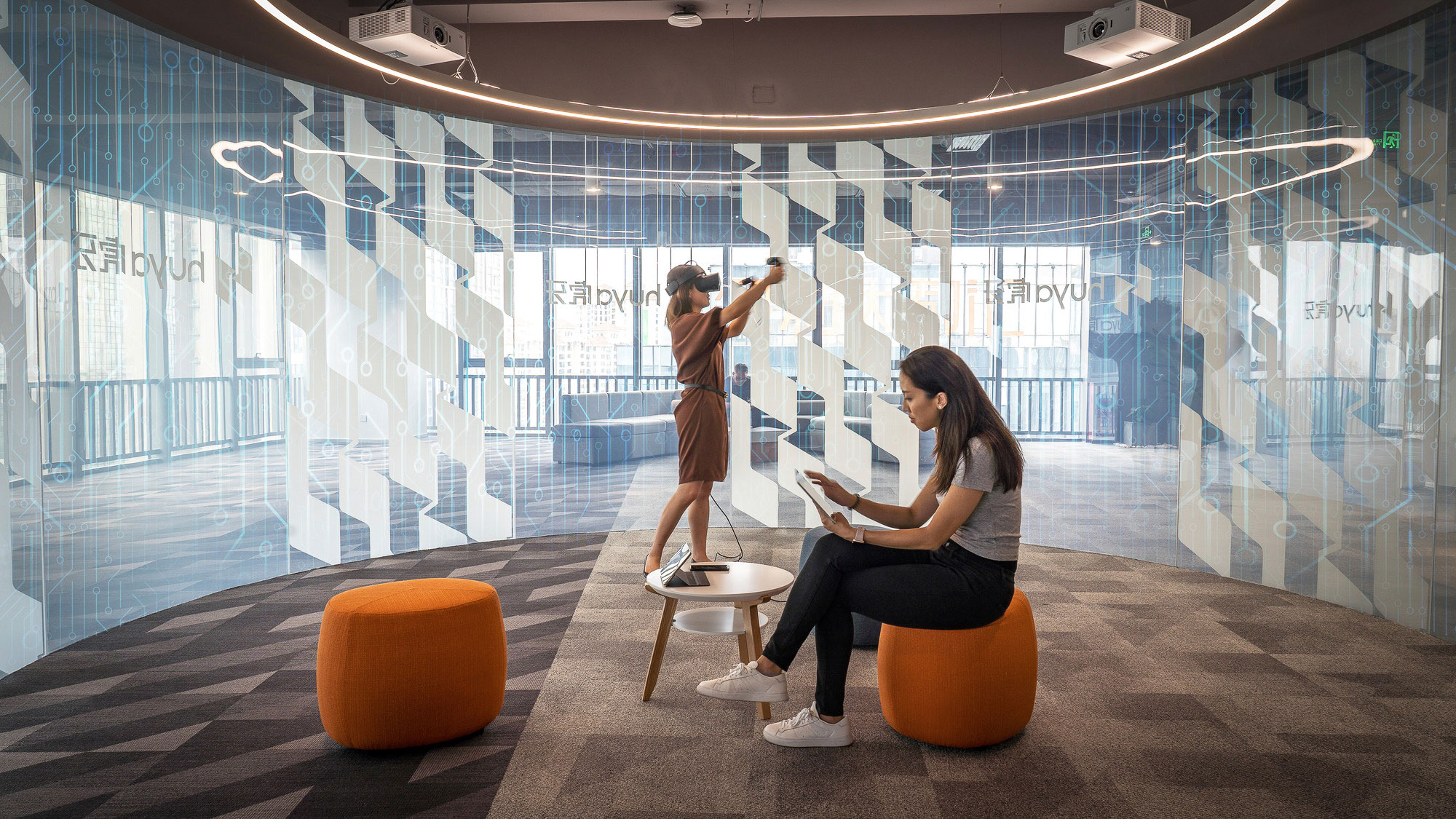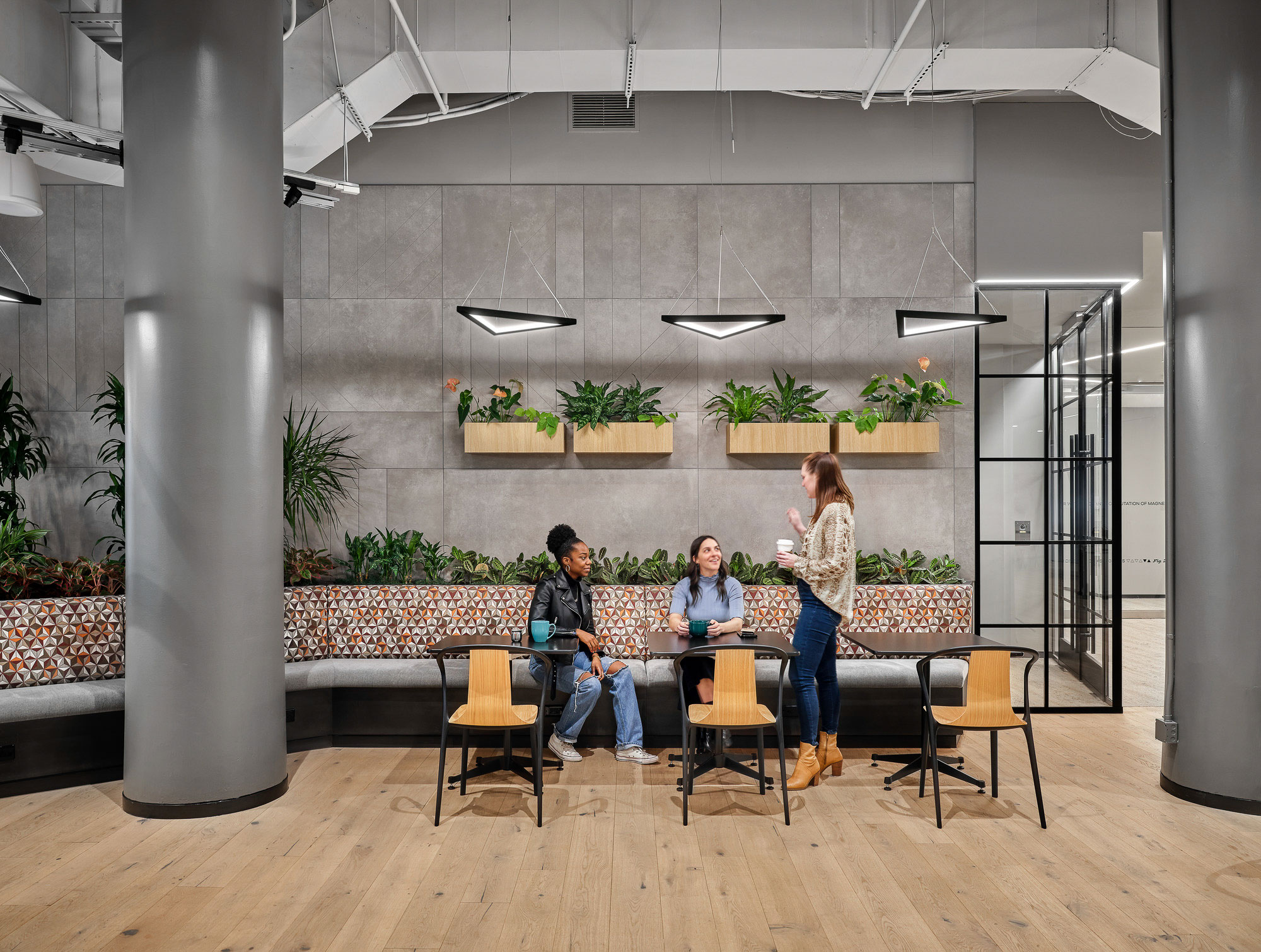 TREND 03
EMERGING BUSINESS MODELS
THE PANDEMIC INTRODUCED NEW BUSINESS MODELS
While COVID-19 has upended some segments of the media industry, others have thrived, including on-demand video and streaming services. Companies that were already moving toward home-based entertainment are well positioned for this shift. To open up new revenue opportunities, some businesses are creating new business models to meet consumers where they are — at home and online. Gaming platforms are integrating e-commerce and digital platforms are hosting live events that deliver immersive home entertainment experiences. In China, for example, rising e-commerce use via live streaming has amplified in the lockdown period, according to PwC. Designing cohesive
digital and physical experiences
is important to drive customer loyalty.
TREND 04
WORKPLACE EQUITY
THE POST-PANDEMIC HYBRID WORKPLACE CAN PROMOTE EQUITY
The future workplace must evolve to serve new needs; support flexible, hybrid working styles; and
promote equity for all workers
. If working from home is a regular part of the emerging hybrid work model, we must acknowledge that not all homes are equal. Many homes do not have strong internet access, enough space for a desk, ergonomic chairs, or enough silence to accommodate focused work. By creating a
workplace for a hybrid future
that prioritizes equity, companies have an opportunity to engage with and support a broader range of new and diverse talent.
REINVENTION IS VITAL
Over a third of media and entertainment companies will cease to exist without reinvention.
—EY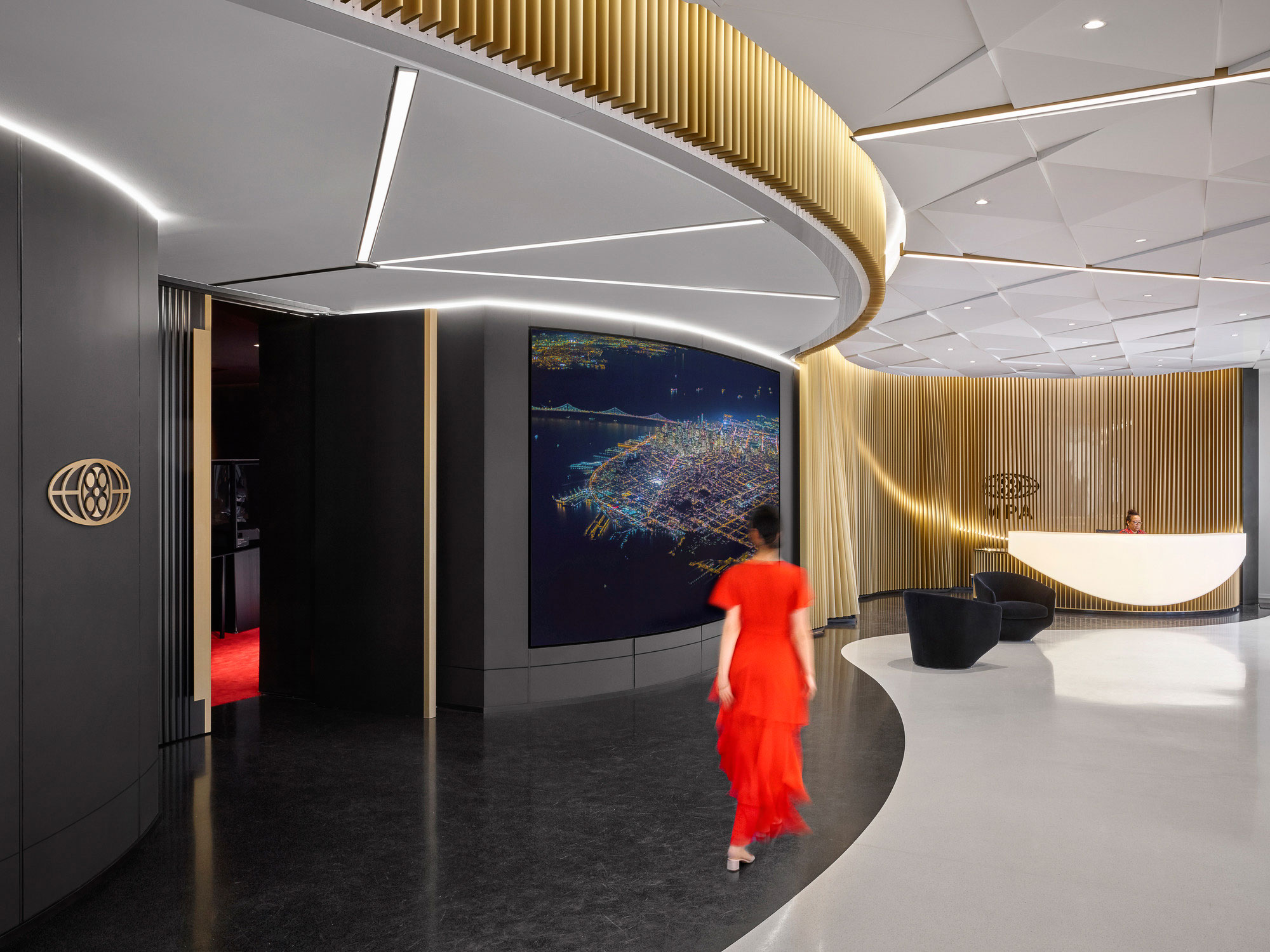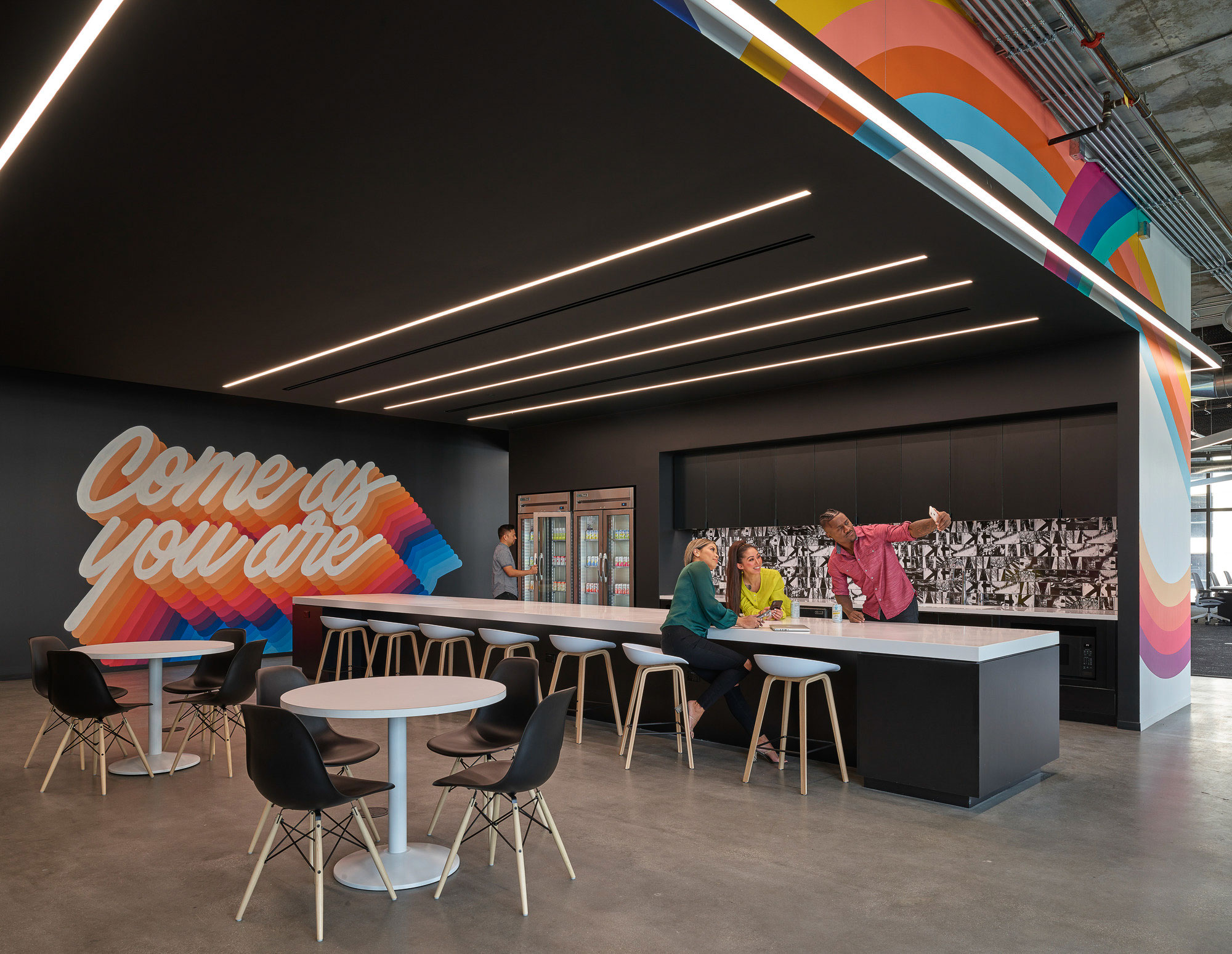 BROADBAND AND DATA CONSUMPTION GROWTH CONTINUES
Despite global disruption, fixed broadband reached 1 billion households in 2020, with unique mobile internet subscribers nudging past 3.4 billion at the end of the year. In 2021, data consumption will see strong growth, and usage via smartphone will see the largest jump, especially as 5G is adopted.
—PwC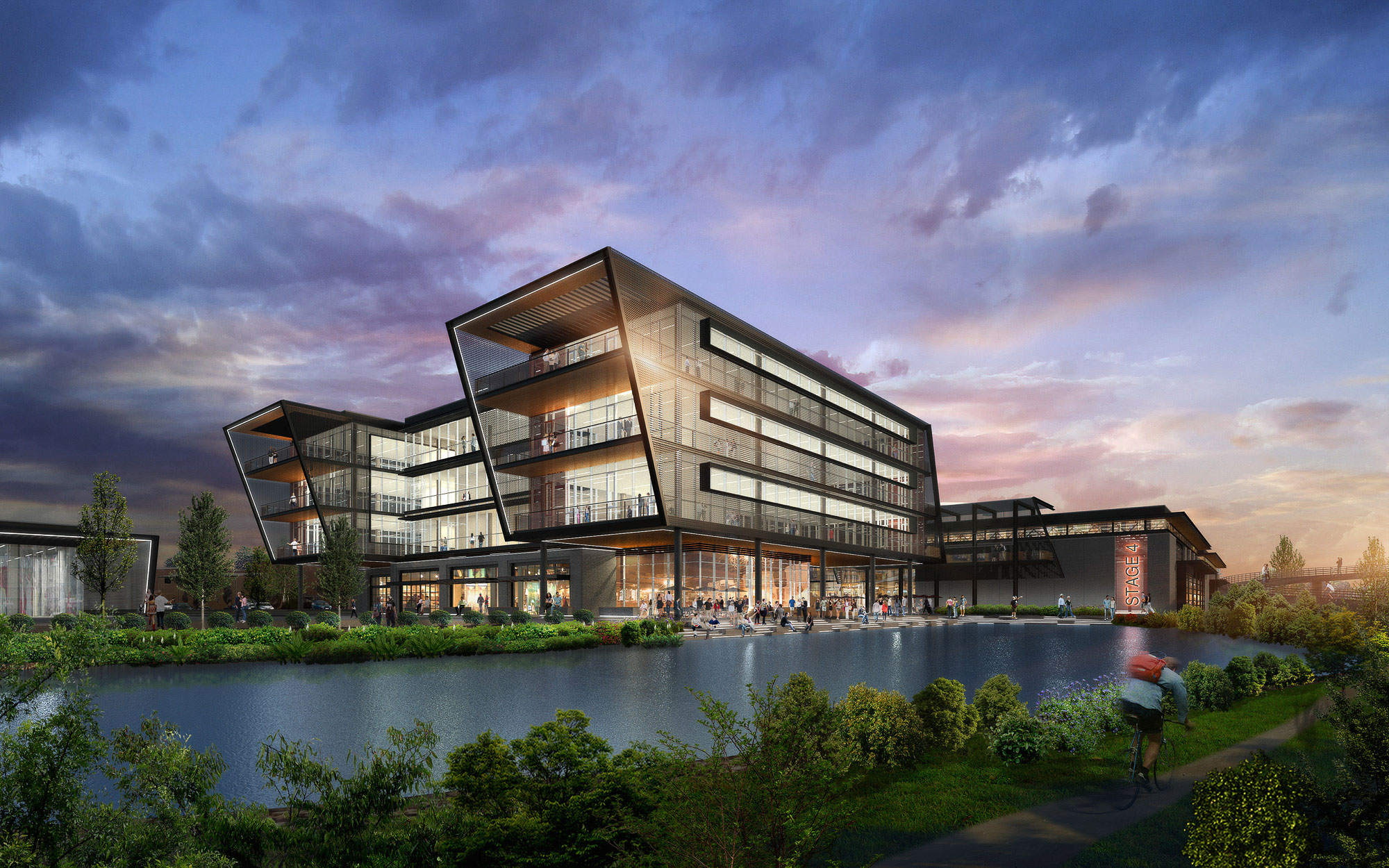 Gensler is working with Trilith Studios to develop a master plan and designs for the first buildings that will transform the traditional studio lot into an entertainment ecosystem of creatives, technologists, and companies. The form of the buildings provides ultimate flexibility through expandable suites and a coworking area on each level, while the plaza houses a central atrium that promotes a community culture while striking a balance of openness and security. The centre provides a collaborative space where filmmakers, writers, and production teams can layer, overlap, and collaborate to create something new, opening up these facilities to the next generation of creators and technologists.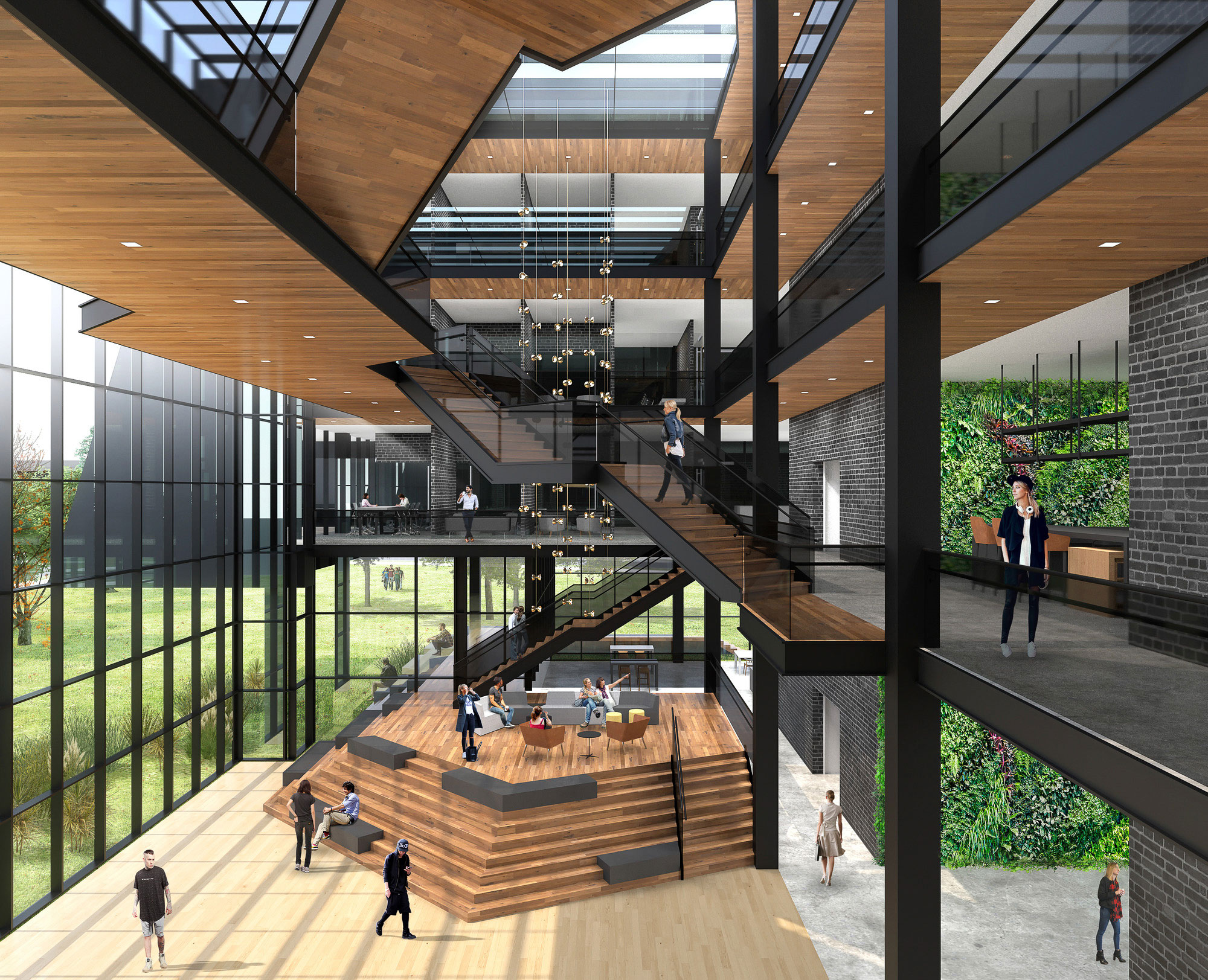 Explore Design Strategies for a Post‑COVID World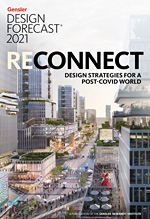 GENSLER RESEARCH INSTITUTE
DESIGN STRATEGIES FOR A POST-COVID WORLD
Download Gensler Design Forecast 2021 (PDF)