MIXED USE & RETAIL CENTERS
Mixed-use districts and retail centers are seeing opportunities to support diverse, equitable, and healthy places at the heart of their communities. Through artful placemaking and the integration of a variety of complementary spaces, mixed-use environments can be the new hybrid spaces of our cities.
"The transformation of real estate that happened during the pandemic has offered huge opportunities to reposition retail centers and unlock latent value."
—J.F. Finn, Mixed Use & Retail Centers Leader, Gensler
TREND 01
TRANSFORMATION OF THE MALL
MALLS HAVE NEW OPPORTUNITIES TO BECOME COMMUNITY ASSETS
The global pandemic has greatly accelerated several trends in the conversion, repurposing, and transformation of existing retail malls, such as rethinking big-box anchors, leveraging parking for higher/better uses, and reestablishing the mall as the center of a vibrant, inclusive community. Through creative adaptive reuse, struggling malls are being repurposed to
align underutilized real estate assets
with growing community needs, from senior living or multifamily housing developments, to community college campuses, healthcare facilities, or mixed-use centers.
SMART DENSITY AND SHARED URBAN EXPERIENCES REMAIN VALUABLE
Mixed-use developers should look to create "smart density" — hybrid spaces that take advantage of density by creating
shared urban experiences
and installing new programming where people already congregate. As cities smartly densify, public spaces, hybrid places, and city streets will play a critical role in supporting the new types of connected spaces and live/work/play communities that are designed for people.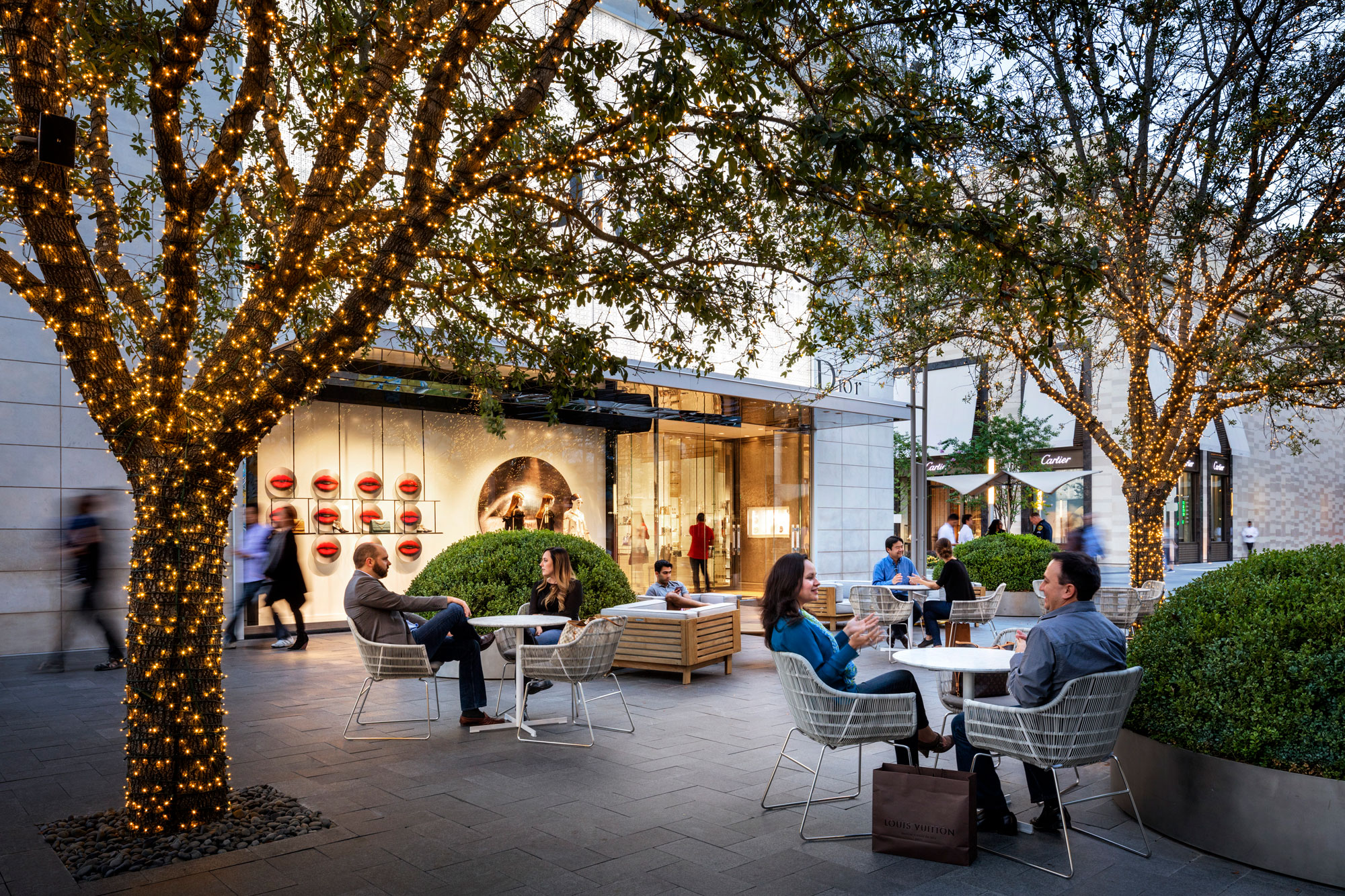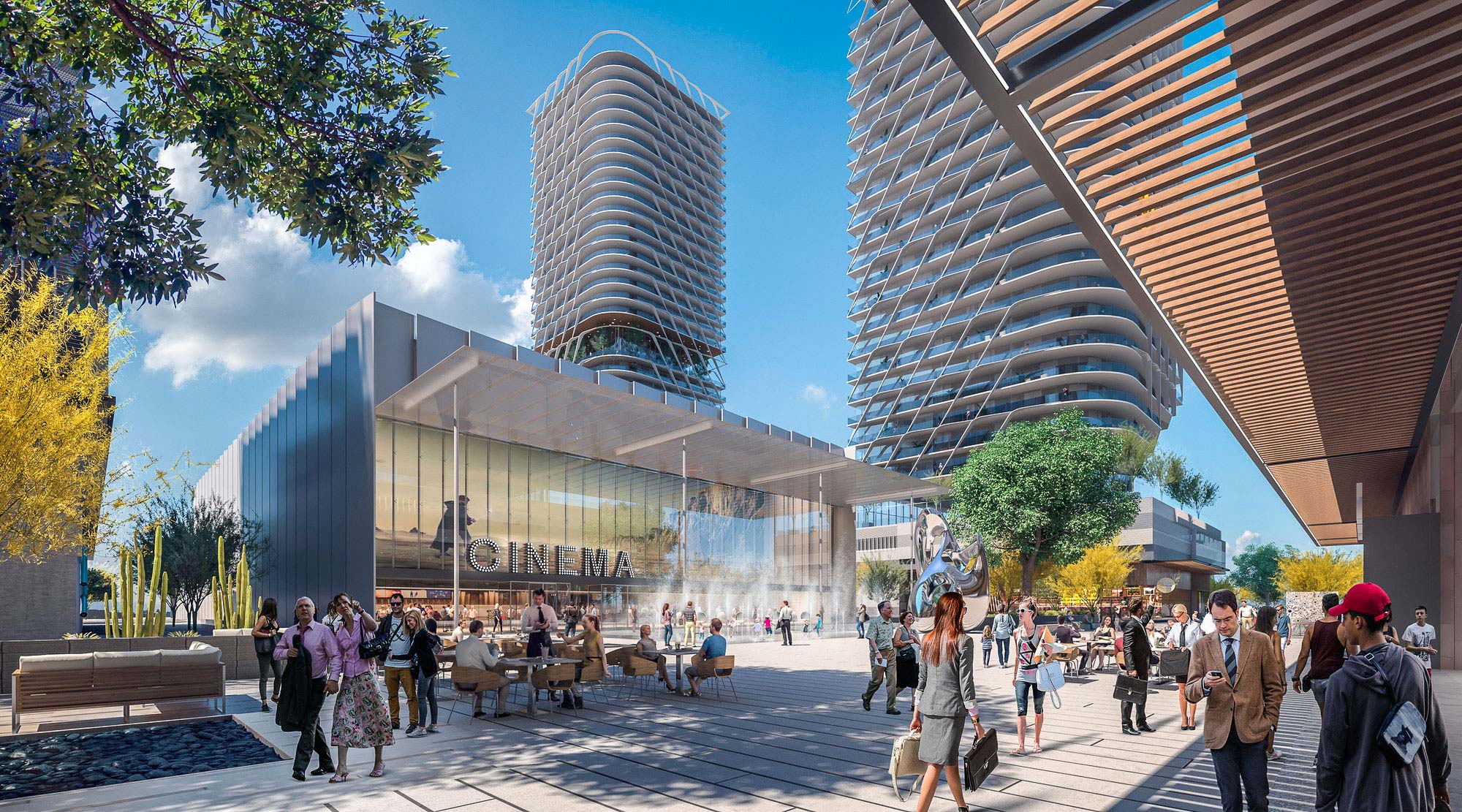 OPEN SPACE IS NOW A VALUABLE AND HEALTHY AMENITY
The pandemic has provided an unprecedented focus on our public and open space, and demand for these spaces has grown exponentially. That demand won't stop once the vaccine is widely distributed. Designing healthy environments with access to fresh air, outdoor amenities, and integrated wellness platforms is top of mind for tenants, residents, and developers. The activation and
integration of open space
are being driven by the community and the private sector. Environments with ample outdoor meeting and focus spaces will become critical leasing amenities. Retail centers with a distributed network of public spaces will thrive.
TREND 04
RECLAIMING OUR STREETS
STREETS AND SIDEWALKS CAN BE PART OF THE RETURN PLAN
City streets, parking spaces, and sidewalks represent opportunities to convert space previously dedicated to motor vehicles back to people. Some cities have expanded "
slow streets
" where vehicles, pedestrians, and cars can safely commingle. Others are
reallocating street space
from cars to cycling and walking. These spaces can provide outdoor dining and social space, and can accelerate a conversion to pedestrian-centric environments, supported by micro-mobility and alternative transportation. These new hybrid places will be more accessible, inclusive, and activated when given back to city residents.
MOST THINK ARTS AND CULTURE SHOULD BE PART OF THE MIX
85% of visitors who selected artistic and cultural events as musts for a great mixed-use project think that art exhibitions are important.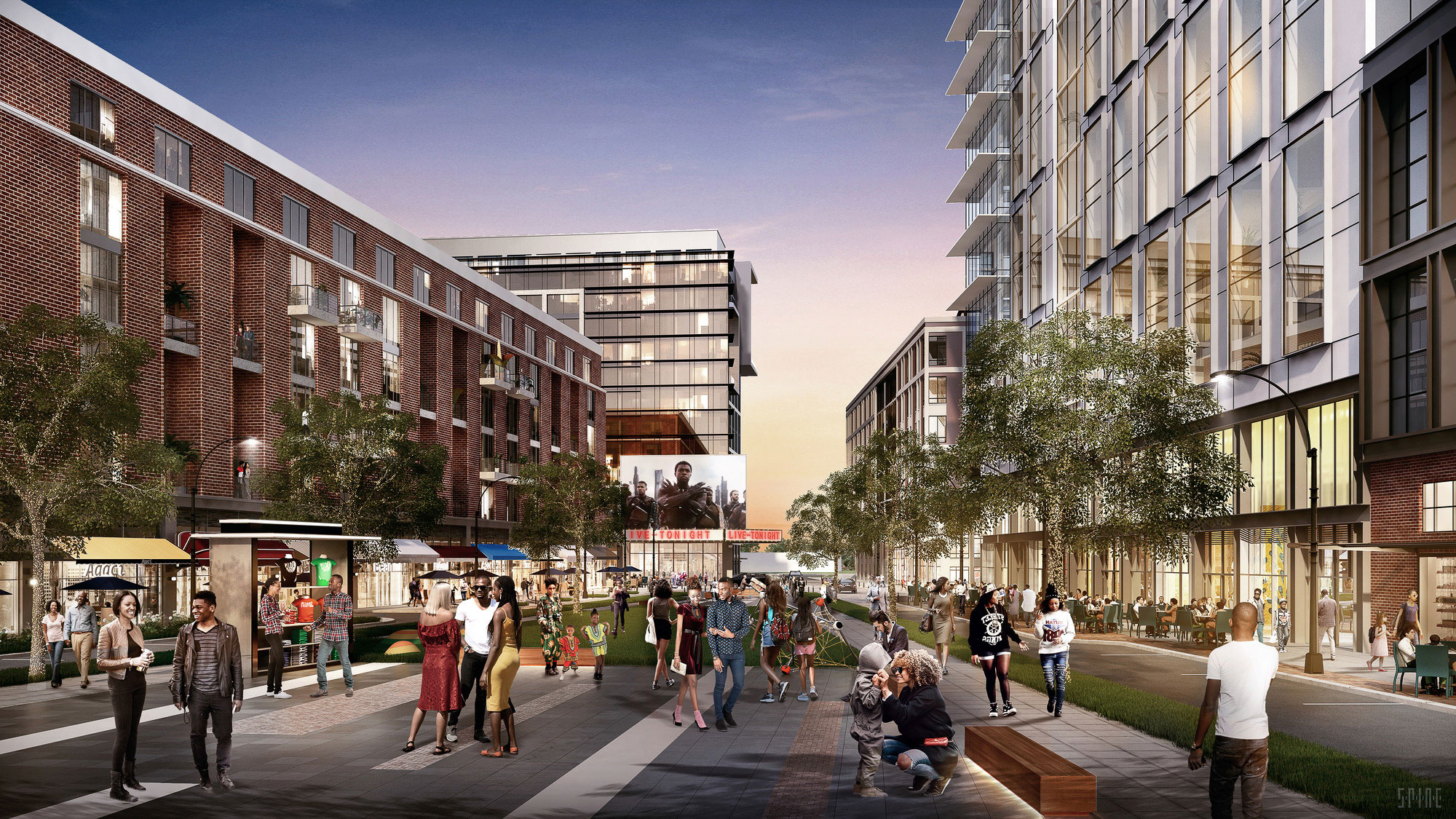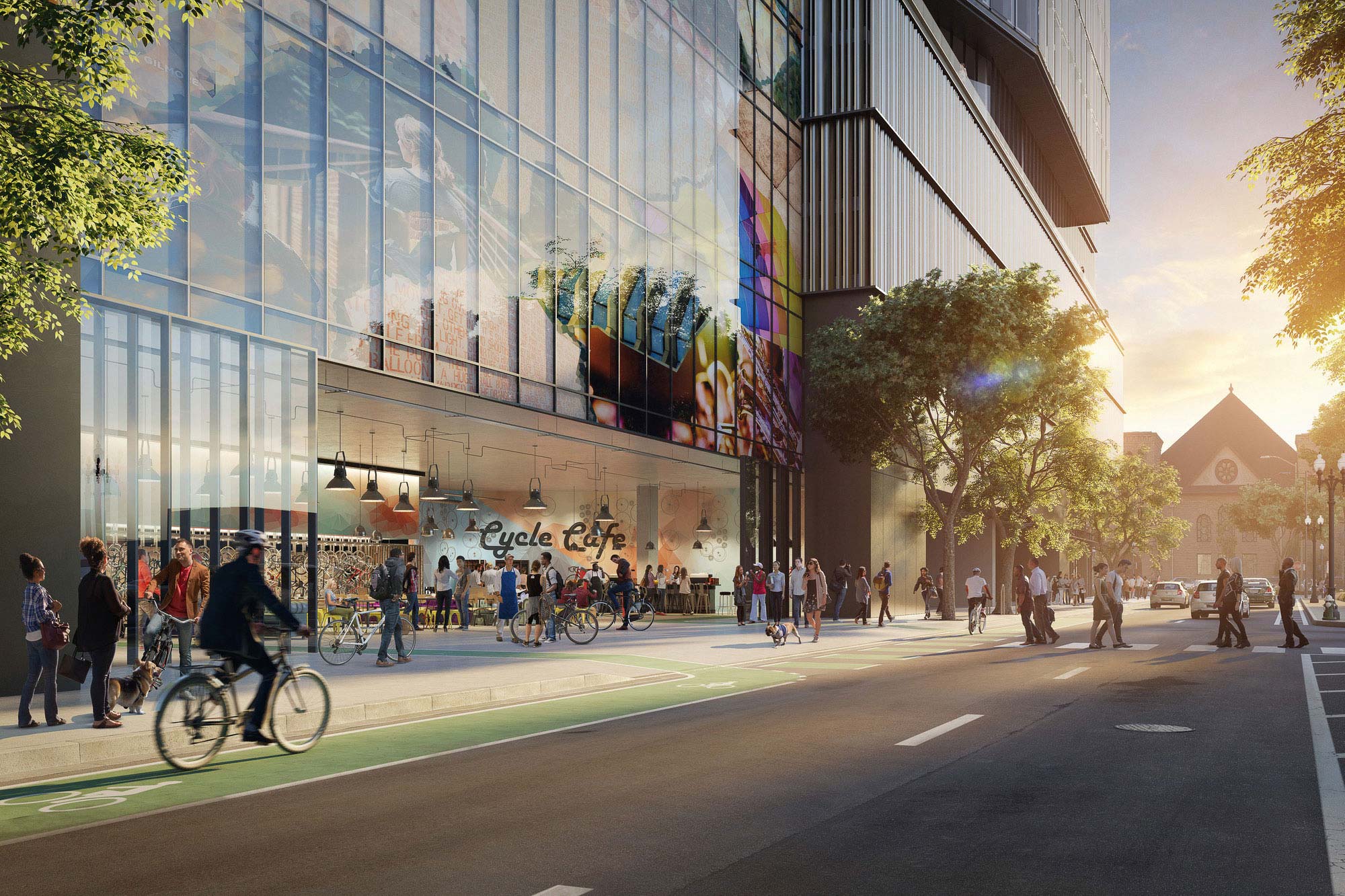 REAL ESTATE THAT PROVIDES MULTIPLE USES WILL GROW IN VALUE
"We need a 'multiplace' life to be fully human, and real estate is critical to meeting that. Looked at that way, real estate post-pandemic has more value than current valuation models allow. This realization could reshape the way we design our workplaces, hotels, retail, schools, and cities."
—Diane Hoskins, Gensler Co-CEO, "Real Estate Must Offer Human Experiences, as We Escape Virtual Lockdown Living," World Economic Forum's Agenda Blog
"OUT OF THE BOX" STRATEGIES FOR UNDERUTILIZED RETAIL REAL ESTATE
As store and mall closures continue, developers and cities are facing the reality that there will be thousands of square feet of available space in prime locations in their communities. What should they do with it?
Here are five strategies for retail reuse to align underutilized real estate with community needs:
REIMAGINE RETAIL CENTERS AS MULTIFAMILY HOUSING DEVELOPMENTS
A persistent shortage of affordable housing exists in every U.S. state. Many retail centers are located near major thoroughfares or public transit corridors, making these sites logical locations for new multifamily housing developments.
TRANSFORM MALLS INTO COMMUNITY COLLEGE CAMPUSES
Continuing demands are increasing for community colleges to support satellite locations for next-generation workforce training. By utilizing existing mall infrastructure, developers could make higher education more accessible to the community.
EXTEND THE OFFICE TO WORKPLACE MEETING HUBS
To meet the desire for in-person connection, localized workplace meeting hubs may emerge as centers for connectivity. Convenient locations at previous retail settings within a few minutes of home could help workers avoid crowded mass transit and lengthy commute times.
BRING HEALTHCARE TO CONSUMERS THROUGH LOCALIZED "HEALTH HUBS"
Healthcare is becoming more distributed and accessible as health systems extend their reach to places where people can connect and stay healthy outside of a hospital. While consumers might still seek primary or specialty care from healthcare providers, local hubs in retail settings could connect patients and practitioners through virtual care or telehealth.
REPURPOSE VACANT RETAIL AS SENIOR HOUSING
As the
demand for senior housing grows,
residents will be drawn to new developments with desirable, amenity-rich social activities and entertainment, along with fitness and healthcare offerings. Large big-box retail stores could be well-positioned for this kind of transition.
Explore Design Strategies for a Post‑COVID World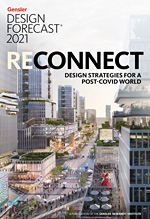 GENSLER RESEARCH INSTITUTE
DESIGN STRATEGIES FOR A POST-COVID WORLD
Download Gensler Design Forecast 2021 (PDF)