SCIENCES
In the race to find solutions to COVID-19, many science organizations have been developing faster diagnostics, life-saving therapies, effective vaccines, and innovative products and technologies. Anticipating rapid change, designs focused on adaptability and flexibility are enabling nimble innovation under the urgent pressure to lead the world out of this crisis.
TREND 01
NEW WAYS OF WORKING
THE PANDEMIC HAS PUSHED SCIENTISTS TO WORK IN NEW WAYS
Science companies have continued to work in the lab through the pandemic, but have learned new ways of working outside the lab. The paper lab notebook may finally have run its course in favor of the electronic lab notebook. Many routine preparatory, analytical, and documentation tasks are being supported remotely, with the opportunity for AI to streamline processes and setups. While IoT and web access to experiments have been slow to mainstream, there has been increased interest in new ways of resourcing, monitoring, and improving the efficiency of R&D labs.
TREND 02
LABS AS INNOVATION HUBS
LABS ARE BECOMING INNOVATION AND COLLABORATION HUBS
Social distancing, shift work, and reductions in density have highlighted the important
role of the R&D center as an innovation hub
and connector of people. Scientists have learned how to deliver work remotely, particularly for focused tasks. Scientific workers miss the unstructured collaboration, socialization, and tacit learning that occurs from being in the lab and in-person interactions with colleagues. These things don't happen as intuitively or effectively remotely, or even at partial occupancy under a hybrid model.
TREND 03
CONVERTING NON-LAB SPACES
SCIENTIFIC HUBS ARE MOVING INTO THE URBAN CORE
For science organizations in prime markets, a shortage of available research-capable space is driving building owners and developers to convert non-lab space into facilities that can support R&D activities. These facilities are most often in urban cores close to scientific talent, capital, and infrastructure. By colocating live-work amenities with academic institutions, health systems, and R&D, these developments help create
an ecosystem for growing scientific ideas
into impactful therapies and technologies.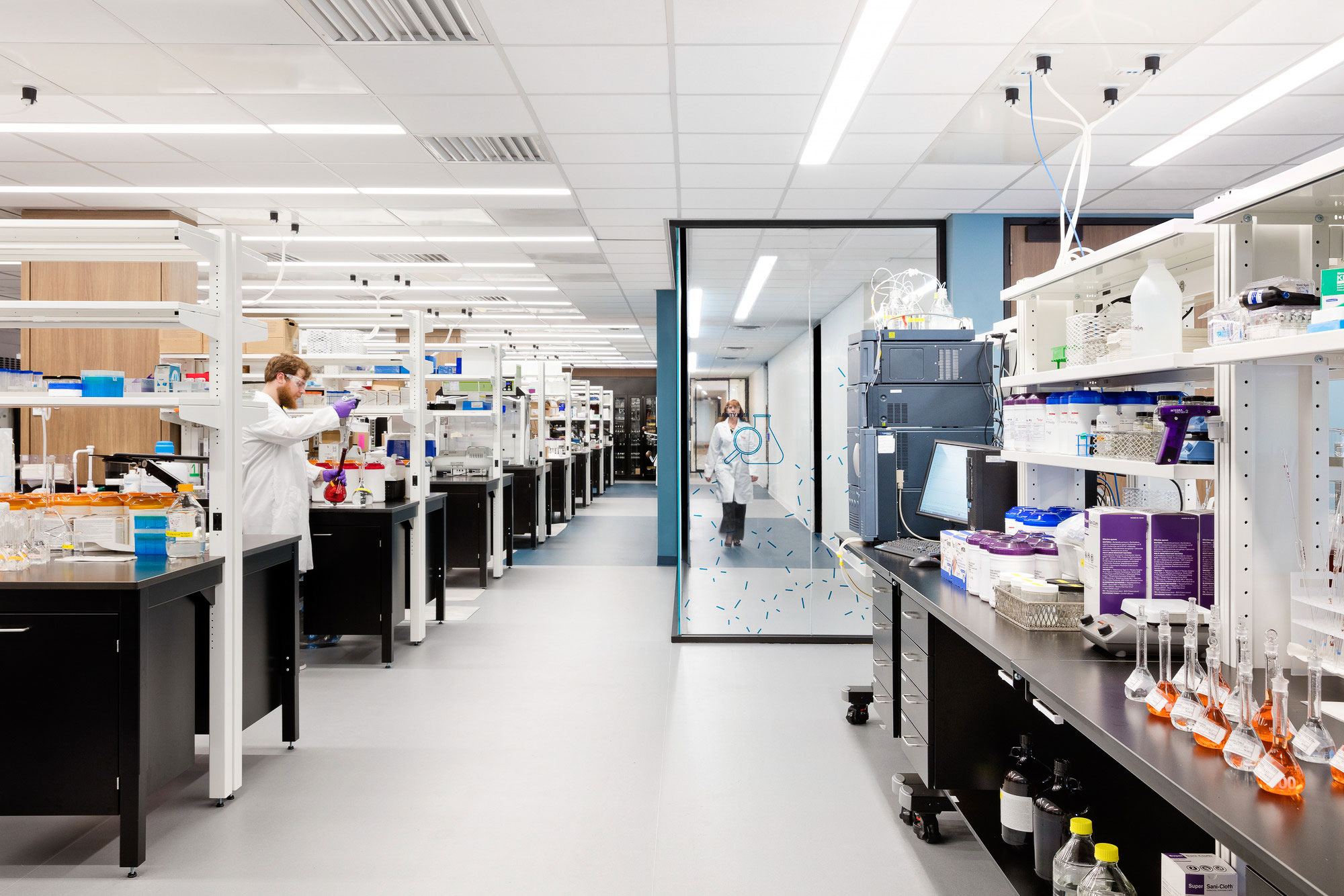 SPEED TO MARKET IS DEFINING REAL ESTATE STRATEGY
Speed to market is as applicable to building stock as it is to advancing drugs. When a company is in growth mode, technical space cannot be built out fast enough to meet that need. New real estate models and leasing structures are emerging to
respond to the growth curves of science companies
. By the time an early-stage science company needs the space, it has to be move-in ready. This is highlighted by most major markets having single-digit vacancy rates for lab facilities.
TREND 05
BUILDING EFFICIENCY
SOLVING THE UP-FRONT CARBON EQUATION
As scientists continue to translate or observe the complicated and disparate interactions of a global economy into rising carbon emissions, they are not leaving their anthropogenic impact out of the equation as we
race to solve the climate crisis
. Carbon emissions from energy consumption in research buildings dwarfs the typical office building by a factor of five or more, making it increasingly difficult for these facilities to meet the aggressive energy conservation targets sweeping across most countries. One way to address this is to tackle the up-front carbon that dominates the construction of new buildings by repositioning discarded structures for retrofit.
IN-PERSON COLLABORATION IS VITAL FOR SCIENCES
63% of employees in the sciences sector say their jobs are heavily reliant on in-person collaboration (12 points higher than the average U.S. worker).
GLOBAL R&D SPENDING IS BOOMING
Global spending on R&D has reached a record high of almost US$ 1.7 trillion. By 2030, $4.56 trillion will be spent globally on R&D.
—Data from UNESCO Institute for Statistics based on PPP$; future data is based on average 10-year CAGR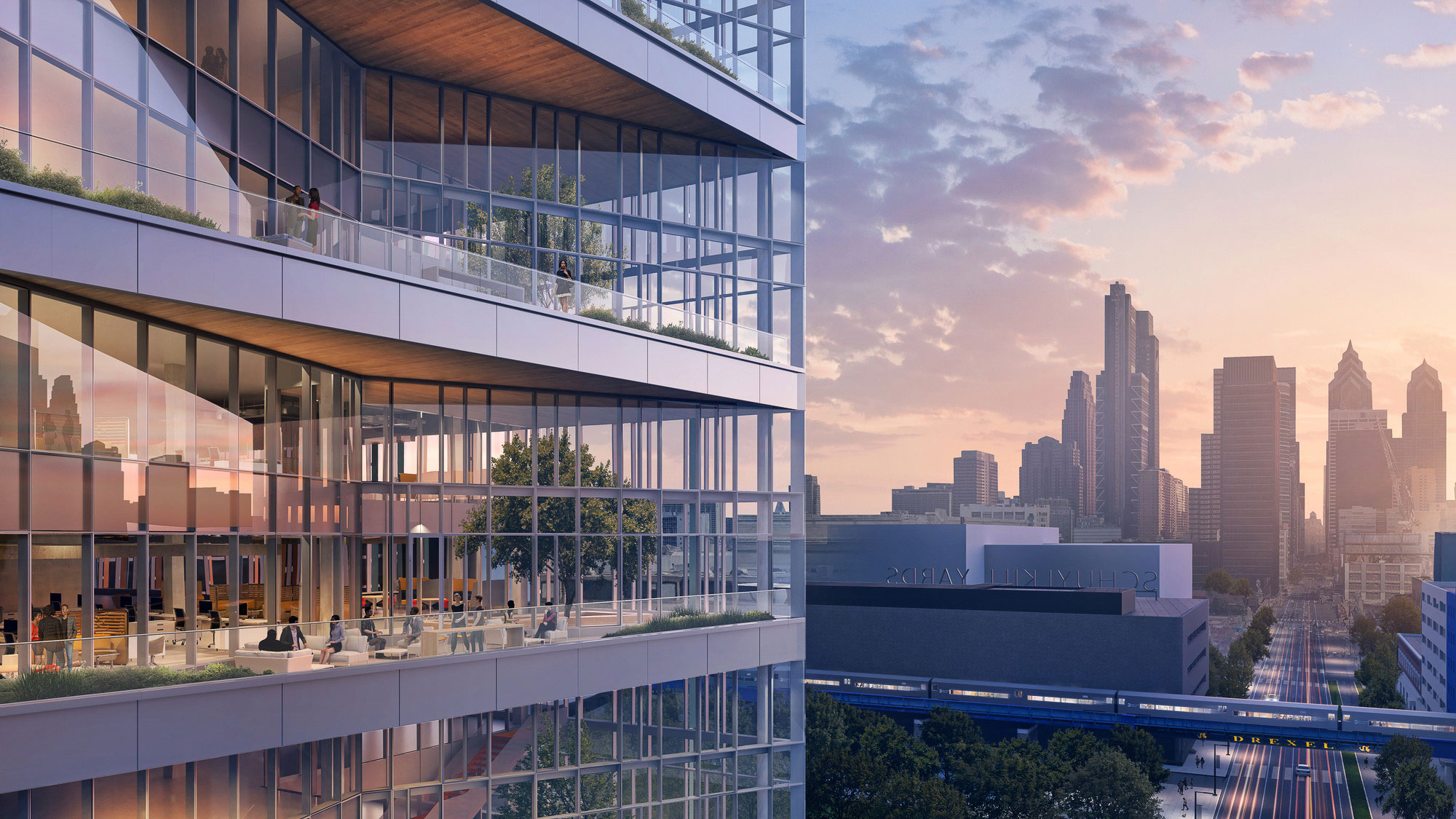 CONSIDERATIONS FOR THE NEW LAB OF THE FUTURE
The pandemic has given us new insights into the "lab of the future." Here are four key ingredients to consider when designing new labs:
INTRODUCE OUTDOOR MEETING SPACE FOR EACH TENANT
By using conference rooms or other spaces as a vestibule, it is possible to allow labs to have access to fresh air for meeting spaces and provide space to hold meetings outdoors, both of which encourage collaboration and mitigate airborne pathogens.
AUTOMATE WORKFLOW AND TASKS FOR GREATER AGILITY
Automated or remote-controlled scientific equipment can further enable the optimization of workflow, organize people into work cells, and generally keep projects running with fewer staff on-site.
USE AI AND MACHINE LEARNING TO INNOVATE EXPERIMENTATION
AI and machine learning are becoming increasingly important in research, in particular with the advancement of in silico modeling to complement and, in some cases, replace in vivo research. In order to continually innovate, a growing number of research experiments will be done on the computer — known as in silico — to complete and accelerate in vivo approaches, which are done using a whole, living organism.
EMBRACE FLEXIBILITY AND ADAPTABILITY
COVID-19 has shown us the importance of flexible and adaptable laboratory facilities, which allow companies to pivot their sciences to respond to changes in global needs, while providing spaces for adapting to occupational safety issues like social distancing.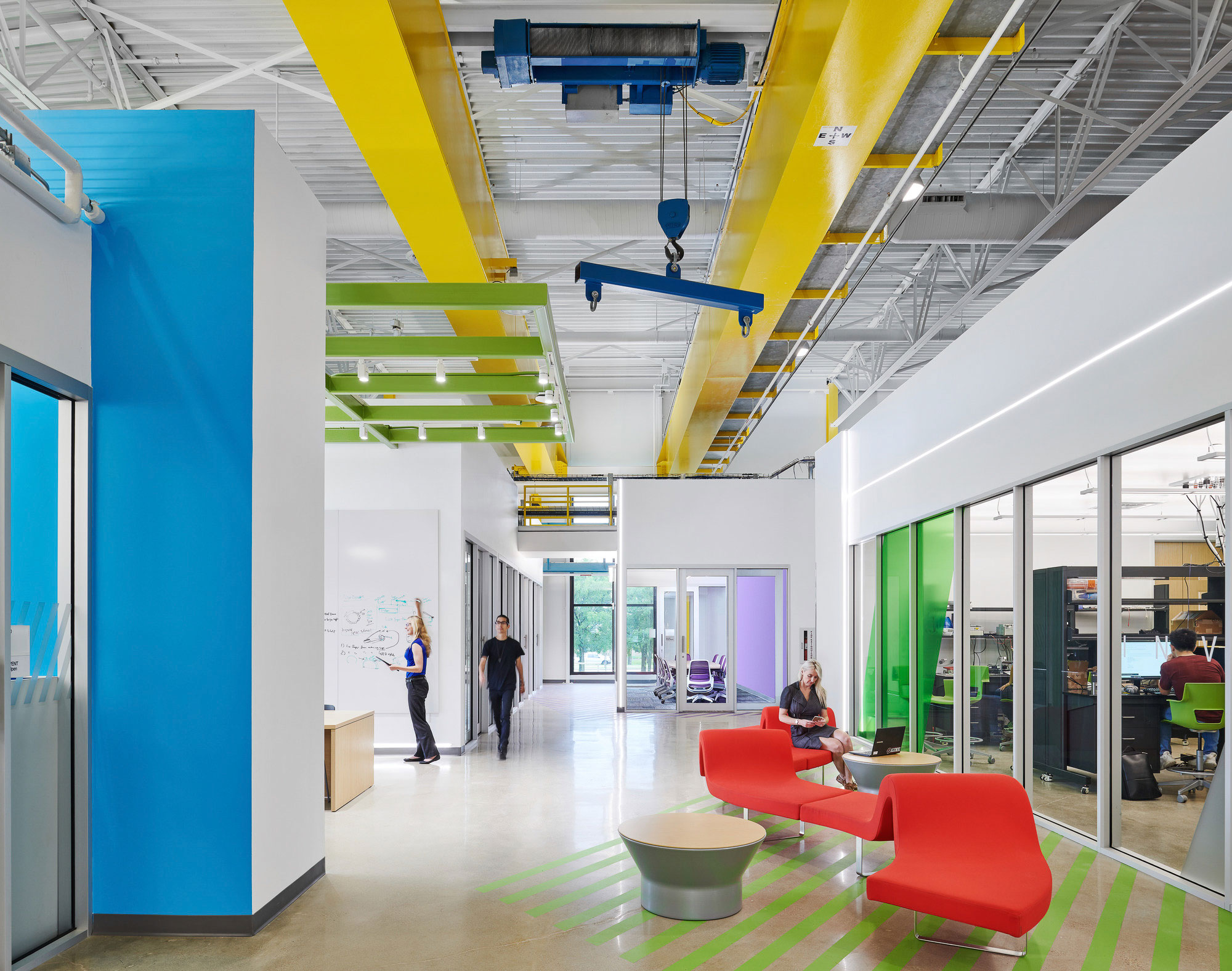 BY 2030, UP TO $100 BILLION WILL BE SPENT ANNUALLY ON R&D FACILITIES.*
*Based off 2.2% of R&D spend for capital expenditures for land and buildings. UNESCO Institute for Statistics indicates for reporting countries this expenditure range being from 1.2 – 2.4%.
—UNESCO Institute for Statistics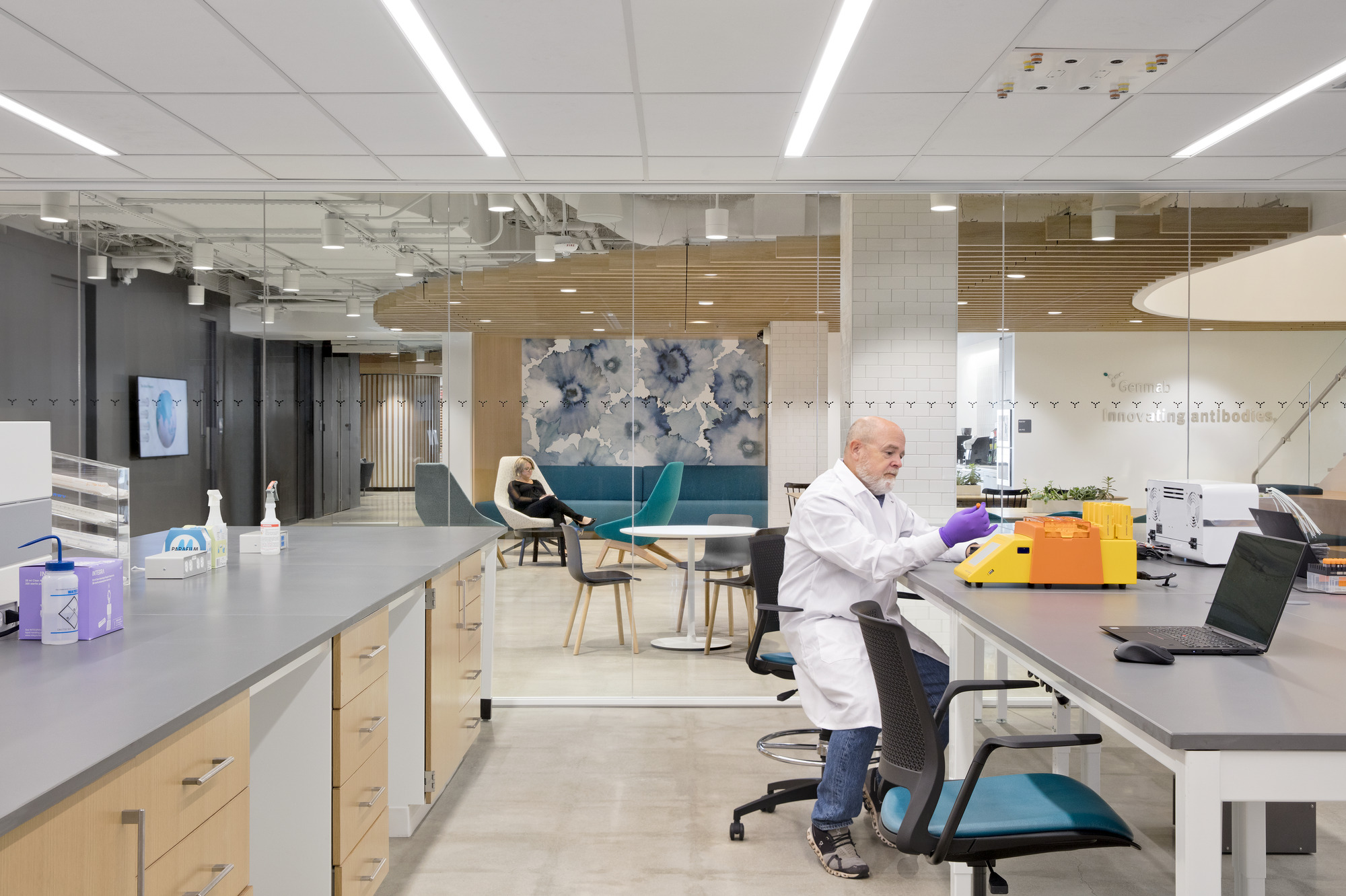 The lab is the center of work culture at the new U.S. headquarters for global biotech company Genmab. Converting a suburban office building into an integrated workplace, the new headquarters puts on-site laboratories on display. The design creates a shared sense of purpose among employees with labs adjacent to informal gathering spaces, and a centralized café. This purpose is also delivered digitally through visualization dashboards throughout the space and AV enhanced collaboration spaces in the laboratories. A work hotel located adjacent to reception supports mobile workers and visitors with a variety of focus and collaborative spaces.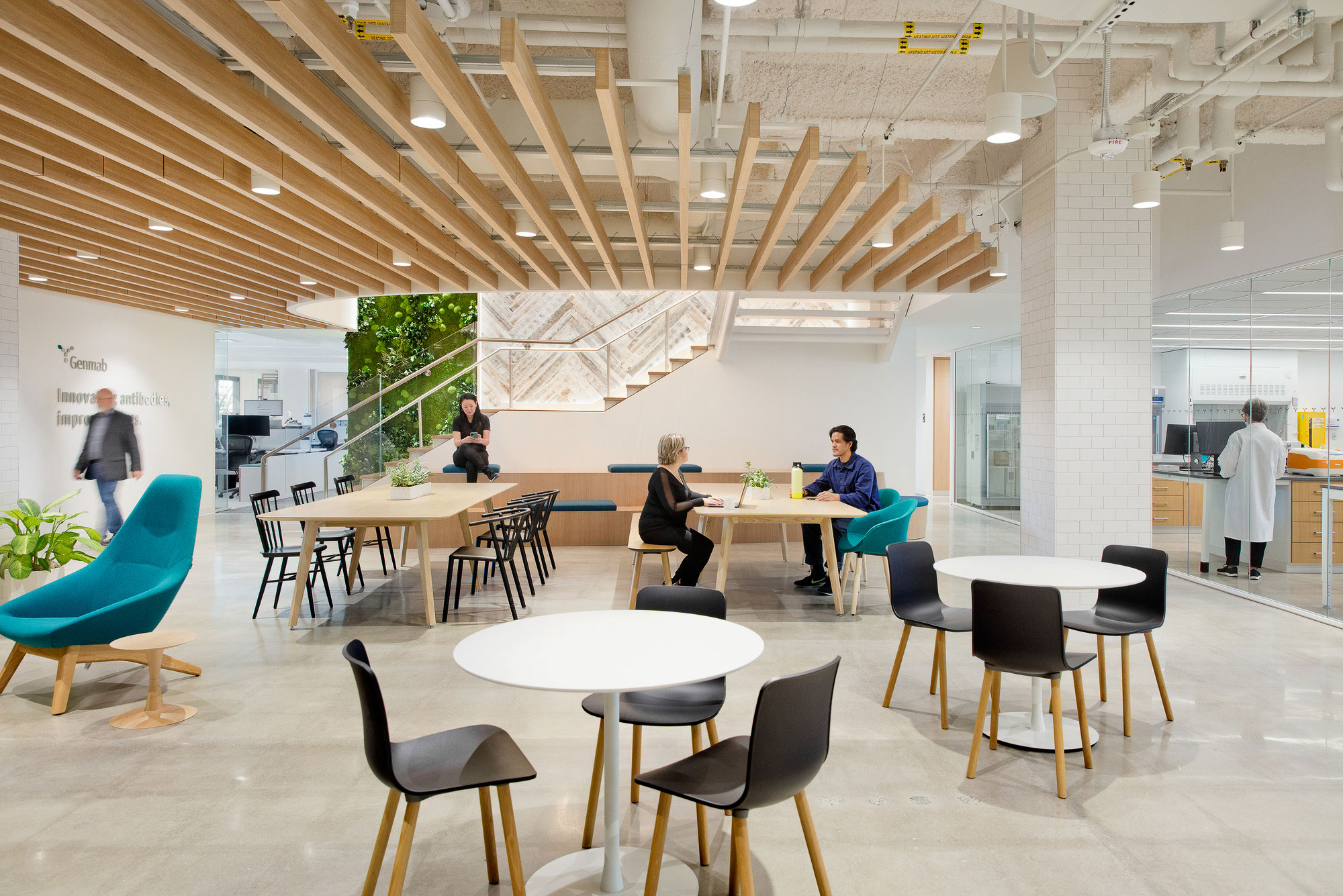 Explore Design Strategies for a Post‑COVID World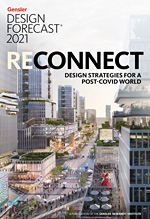 GENSLER RESEARCH INSTITUTE
DESIGN STRATEGIES FOR A POST-COVID WORLD
Download Gensler Design Forecast 2021 (PDF)