SENIOR LIVING
Today's aging population is increasingly tech-savvy, innovative, independent, and diverse. The design of living spaces ranging from retirement communities to multigenerational urban high rises are evolving to offer more choice and physical-digital integration. Savvy operators and developers are building spaces that accommodate the full spectrum of clients, catering to their specific needs.
POPULATION AGING HAS WIDESPREAD IMPLICATIONS ACROSS SECTORS
Population aging is poised to become one of the most significant social transformations of the 21st century, with implications for nearly all sectors of society.
—United Nations
TREND 01
AGE-INCLUSIVE DESIGN
ELIMINATE AGEISM THROUGH DESIGN
Age-inclusive design takes into account vision, hearing, balance, memory, touch, and more. To respond to diverse consumer needs, the industry has begun to design cities, communities, buildings, and products to
promote a world that supports all ages
. From wider sidewalks, to "slow" streets, parks with activities for people of all ages, touchless doors, modular lounge furniture, and flooring materials that reduce slips and falls, the opportunities to enrich the lives of older adults are endless.
TREND 02
ASSISTIVE TECHNOLOGY
TECHNOLOGY CAN ASSIST INDEPENDENT LIVING
Whether we're training caregivers to embody the perspectives and conditions of older adults through virtual reality or wearing an "aging" suit to truly understand how aging impacts mobility, technology can educate and assist people in living independently. With a shortage of nursing staff and caregivers, robots will increasingly assist, interact with, and support older adults. Technology also has the potential to assist us in living longer by helping us become more aware of our own health and nudging us to remain active participants in our physical environment.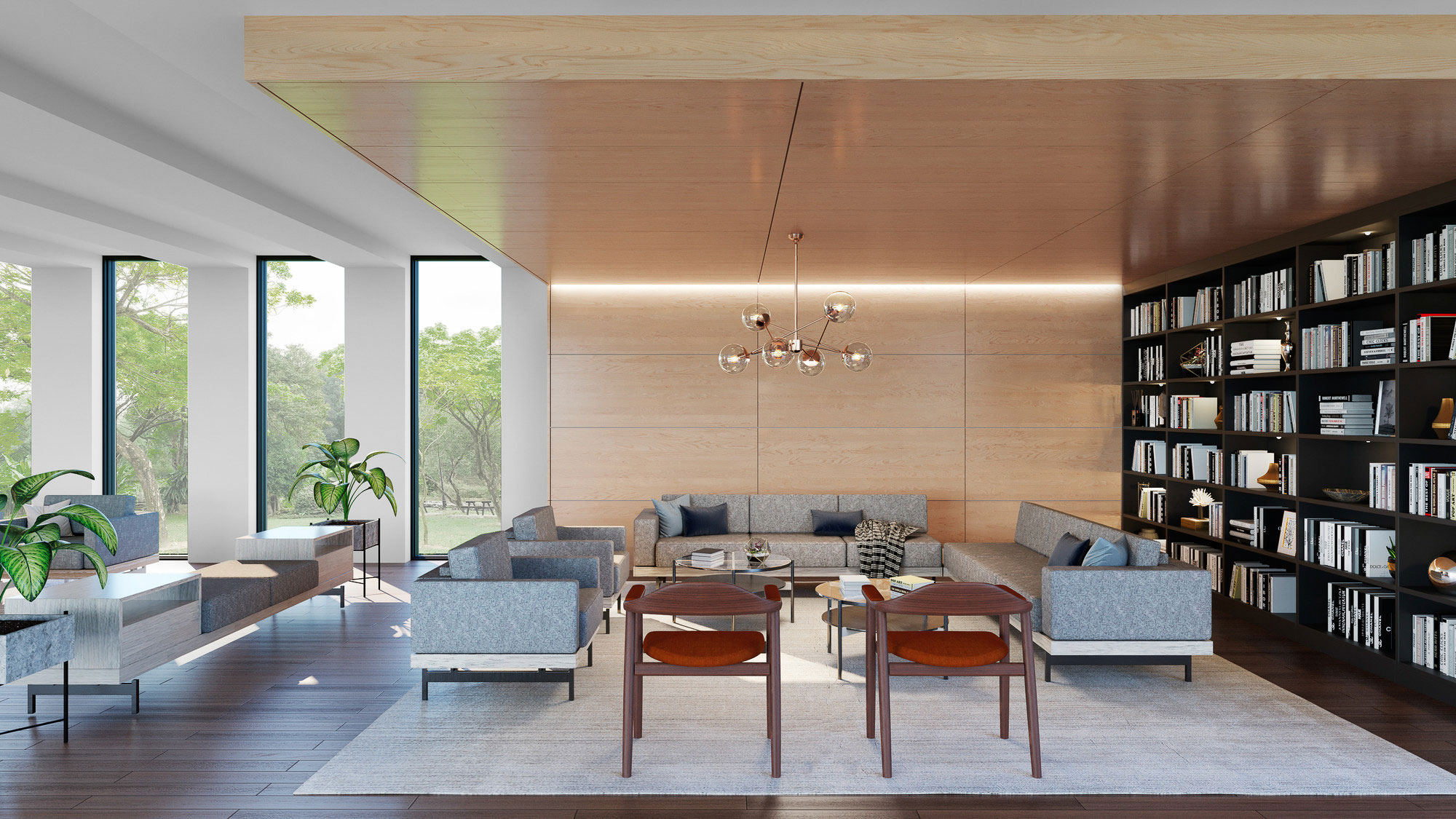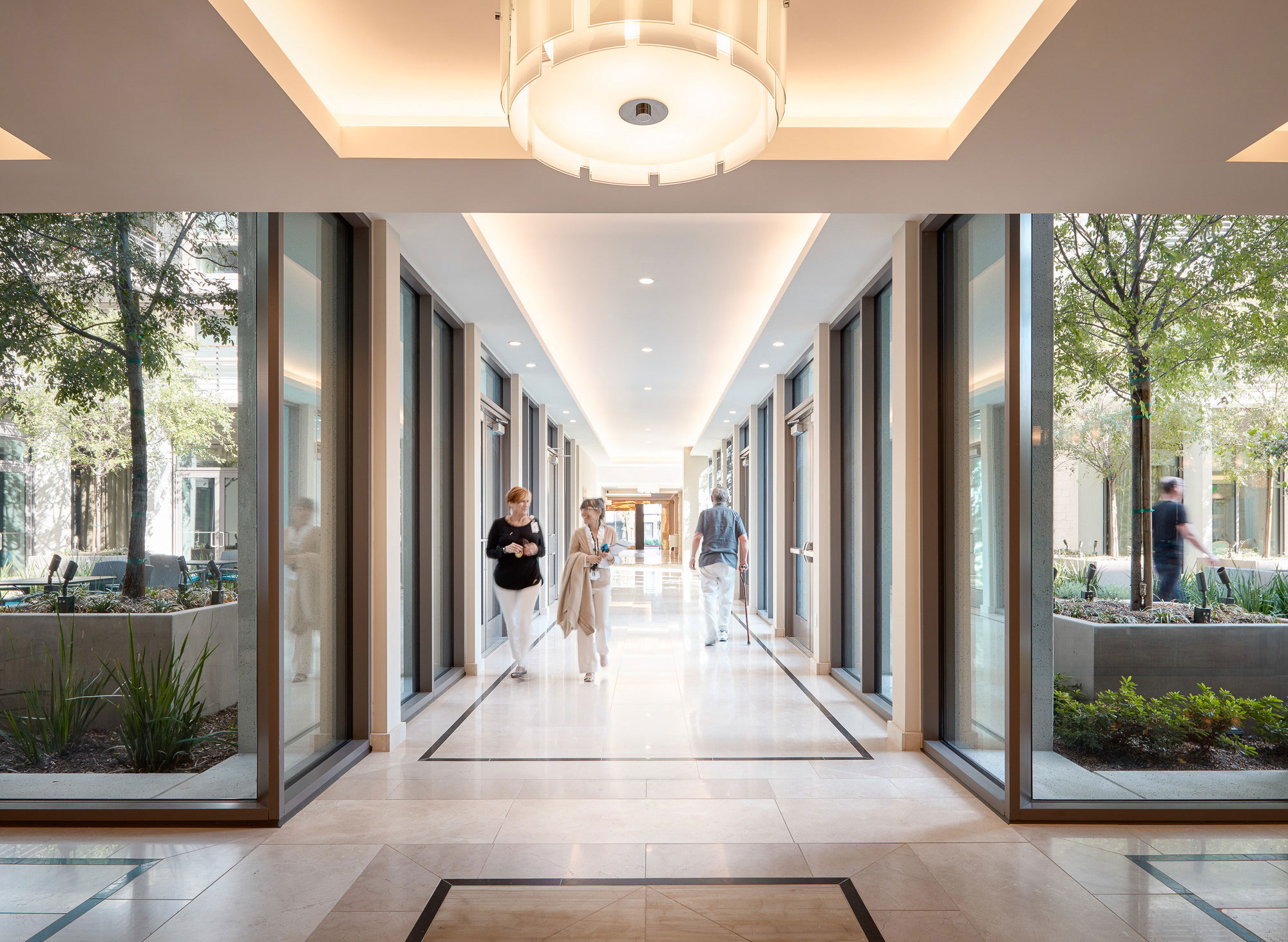 TREND 03
PROMOTE WELL-BEING FOR ALL
EMBRACE RADICAL INCLUSIVITY
Many older adults seek to shed the burden of home ownership and live in a community with like-minded individuals. Others want to stay put and enjoy their lives in the comfort of their homes surrounded by their neighbors. We need to design all spaces to support the health and well-being of a diverse aging population. In today's market, savvy operators are designing buildings and spaces that
accommodate the full spectrum of residents
, while catering to their specific needs at all stages of life.
By 2050, one in six people in the world will be over age 65. In 2018, for the first time in history, persons aged 65 or above outnumbered children under 5 years of age globally.
—United Nations
"We are designing a new generation of products to empower older adults; products that delight and excite. Through this, we are creating crossover appeal and transcending the stigma associated with aging."
—Tama Duffy Day, Gensler Senior Living Leader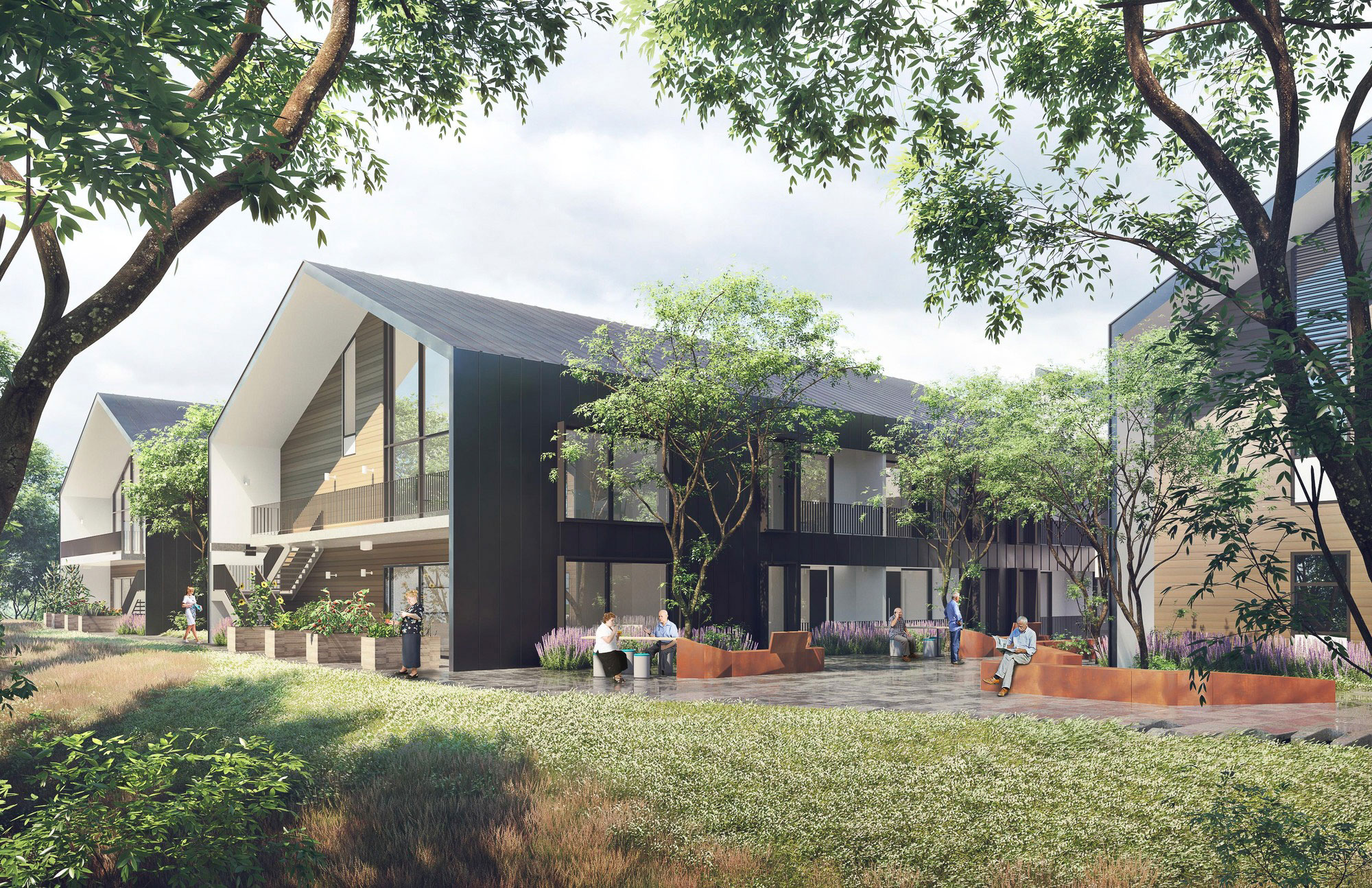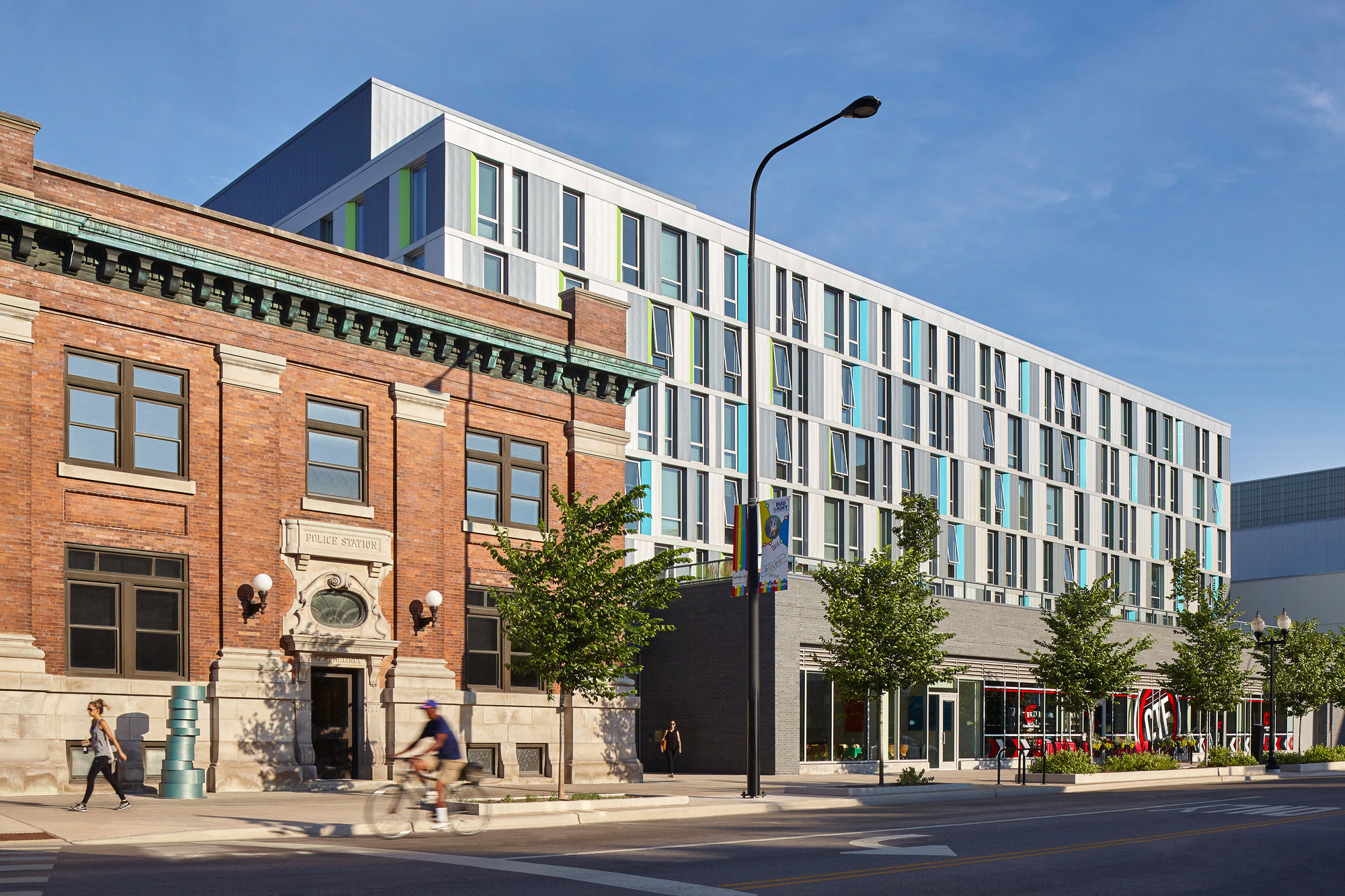 STRATEGIES FOR RETHINKING LONGEVITY IN AN AGE-INCLUSIVE WORLD
The COVID-19 pandemic has taken a toll on people of all ages, but older adults are among the most impacted.
Design plays an important role in keeping older adults safe, connected, and engaged in their community. Here are four strategies for reimagining longevity in an age-inclusive world:
RECONNECT WITH NATURE
Evidence-based design research suggests that exposure to natural light and air, as well as views of nature, have positive health outcomes, from reducing stress to lowering blood pressure. Facilities can improve access to clean air by increasing the quantity and quality of filtered air while also reinforcing the importance of operable windows. They can also extend gardens into building designs, add balconies into unit designs, and recognize the full sensory benefits of nature.
REDEFINE PUBLIC AND PRIVATE SPACES
We have an opportunity to more clearly define and expand private and semi-private spaces; distributing amenities closer to residential units, revisiting building delivery strategies, and reimagining corridors as spaces. We can also design thresholds for senior living facilities that can extend private spaces in a way that prioritizes residents' health and safety, such as drop zones for food delivery, or an area where staff or other residents can visit from behind glass to help avoid contagion risk.
EMBRACE TECHNOLOGY
"Smart" technology, such as sensors, wearables, voice-activation computers, mobile apps, and more can educate and assist people in living independently — at the high levels of aesthetic and performance quality they've come to expect. Technology can help people become active participants in their own health and physical environment. Telehealth, for example, is becoming increasingly important to reach older adults in their homes and communities.
DESIGN AGE-FRIENDLY CITIES AND EXPERIENCES
Age-friendly infrastructures can support people of all ages to live and age in their homes and communities. By diversifying housing stock, creating more accessible connections to transit, using transportation to build social connections, creating safe pedestrian experiences, and other interventions, cities can make communities more livable for all ages and establish fully integrated multigenerational communities over time.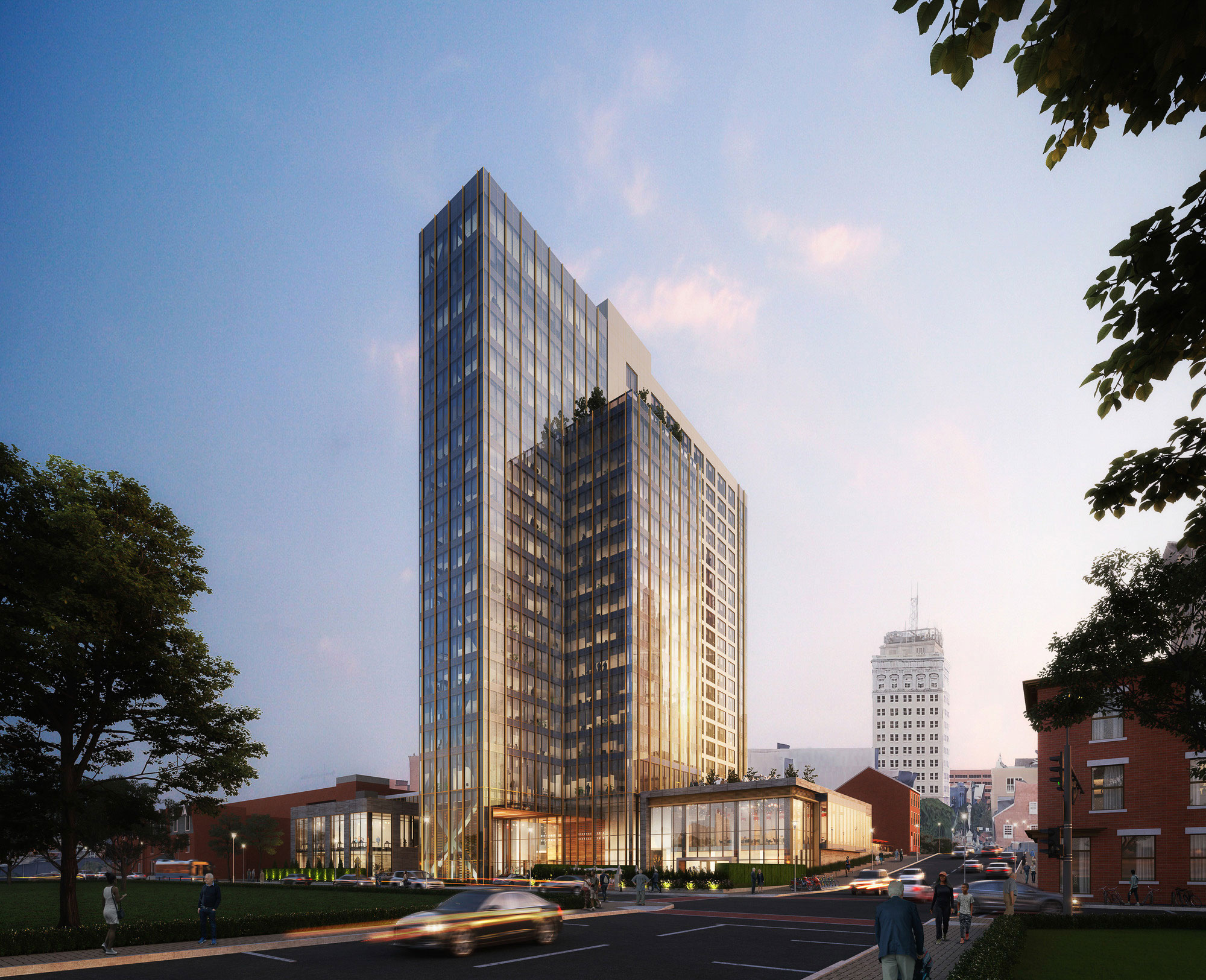 Explore Design Strategies for a Post‑COVID World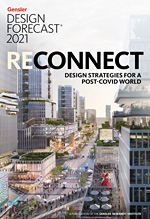 GENSLER RESEARCH INSTITUTE
DESIGN STRATEGIES FOR A POST-COVID WORLD
Download Gensler Design Forecast 2021 (PDF)