TECHNOLOGY
People have always been at the center of the tech workplace. Now, as a hybrid model for work emerges, the office will be centered on purpose and informed by data. Community, equity, reuse, well-being, and balance have emerged as vital components of the new work experience, regardless of where work happens.
TREND 01
KNOWLEDGE SHARING
HEALTH CONCERNS ARE PRIORITIZING KNOWLEDGE AND DATA
As worker safety has become a priority, the need for data and knowledge has come to the forefront. Now, tech companies want to create data about how people work and learn from it. Knowledge (and access to it) is
the new amenity
. In a post-pandemic world, companies will need to invest in tools to keep their workforce informed — from building and safety protocols, to scheduling coordination, and company updates. Data and content sharing with employees will be key.
COVID HAS ACCELERATED THE AUTOMATION AND DIGITIZATION OF THE WORKPLACE
Executives say they have accelerated the deployment of digitization and automation during the COVID-19 pandemic.
—McKinsey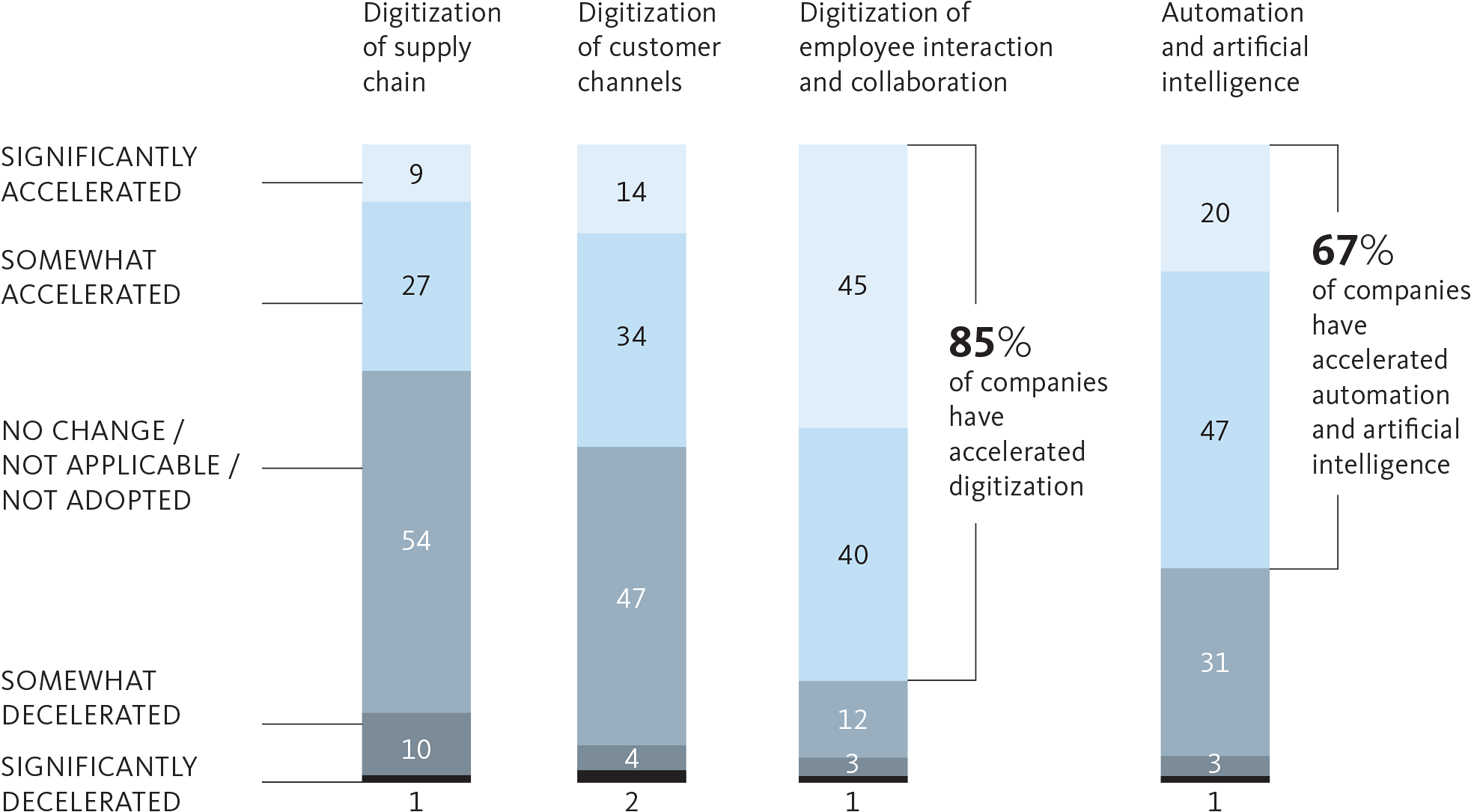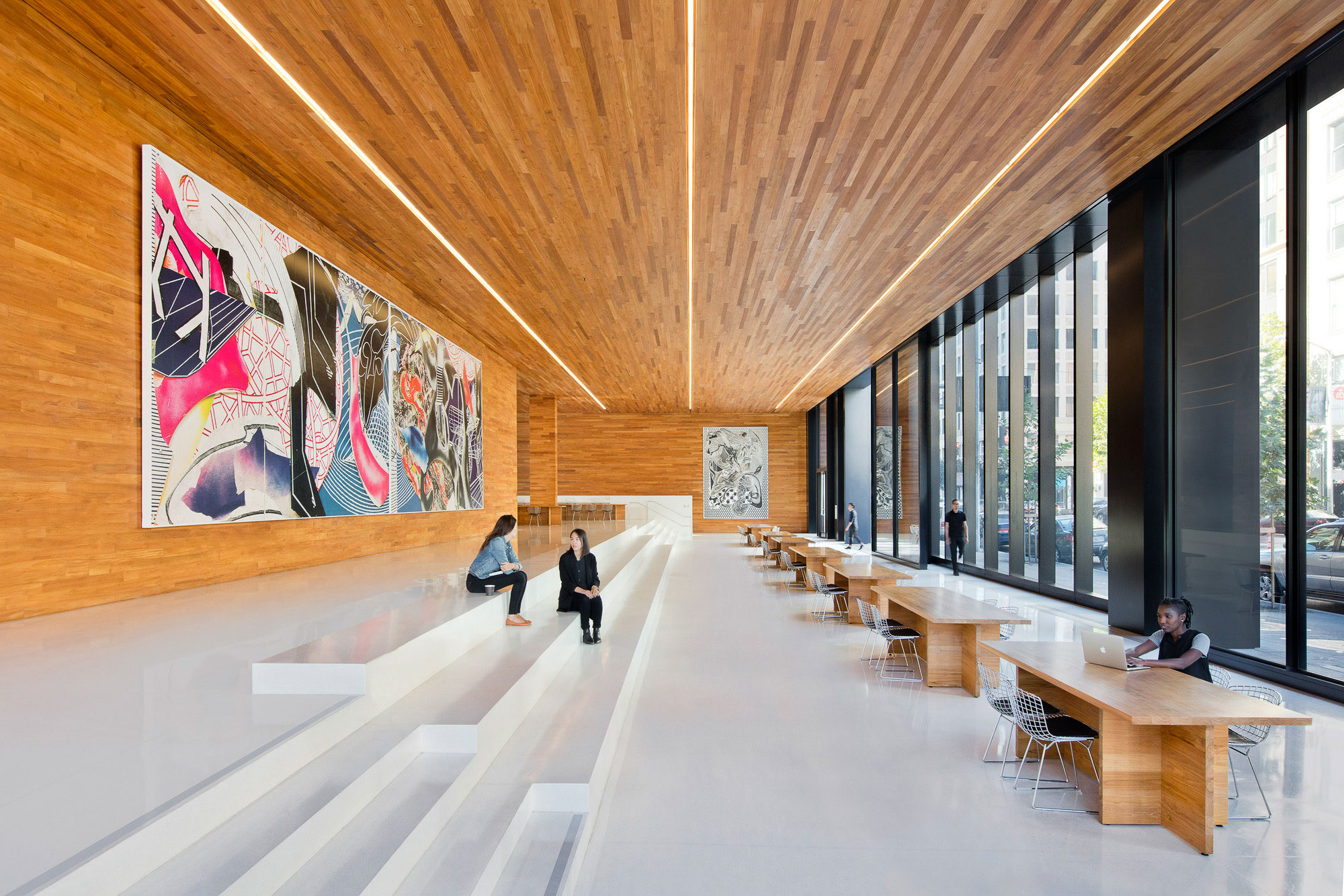 TREND 02
COMMUNITY SPACES
ENGAGE THE COMMUNITY THROUGH THE "FIRST FLOOR"
Tech companies are looking to extend their reach into the surrounding neighborhood by investing in the "first floor" — creating
street-level spaces and workplace amenities
that can be enjoyed by the community in new ways. By reinventing sidewalk-facing storefronts and office lobbies, companies can design spaces and programs that bring people and local organizations into the building or extend their culture from the workplace to the street. In doing so, they can serve more people in the community beyond just the daytime workforce and reimagine the ground floor of our cities.
TREND 03
OFFICE EQUITY AT HOME
INVEST IN EQUITY BETWEEN HOME AND OFFICE WORK ENVIRONMENTS
As remote work accelerates, tech companies will need to reckon with disparities in people's home environments. Organizations can extend
principles of office equity
to people's homes by investing in tools and resources to
optimize WFH setups
, such as monitors, improved Wi-Fi, and office furniture. Within the hybrid office, redesigned conference rooms can create equality among participants, regardless of physical or virtual presence. By focusing on equity and inclusion, the tech workplace can strengthen company culture and form new connections.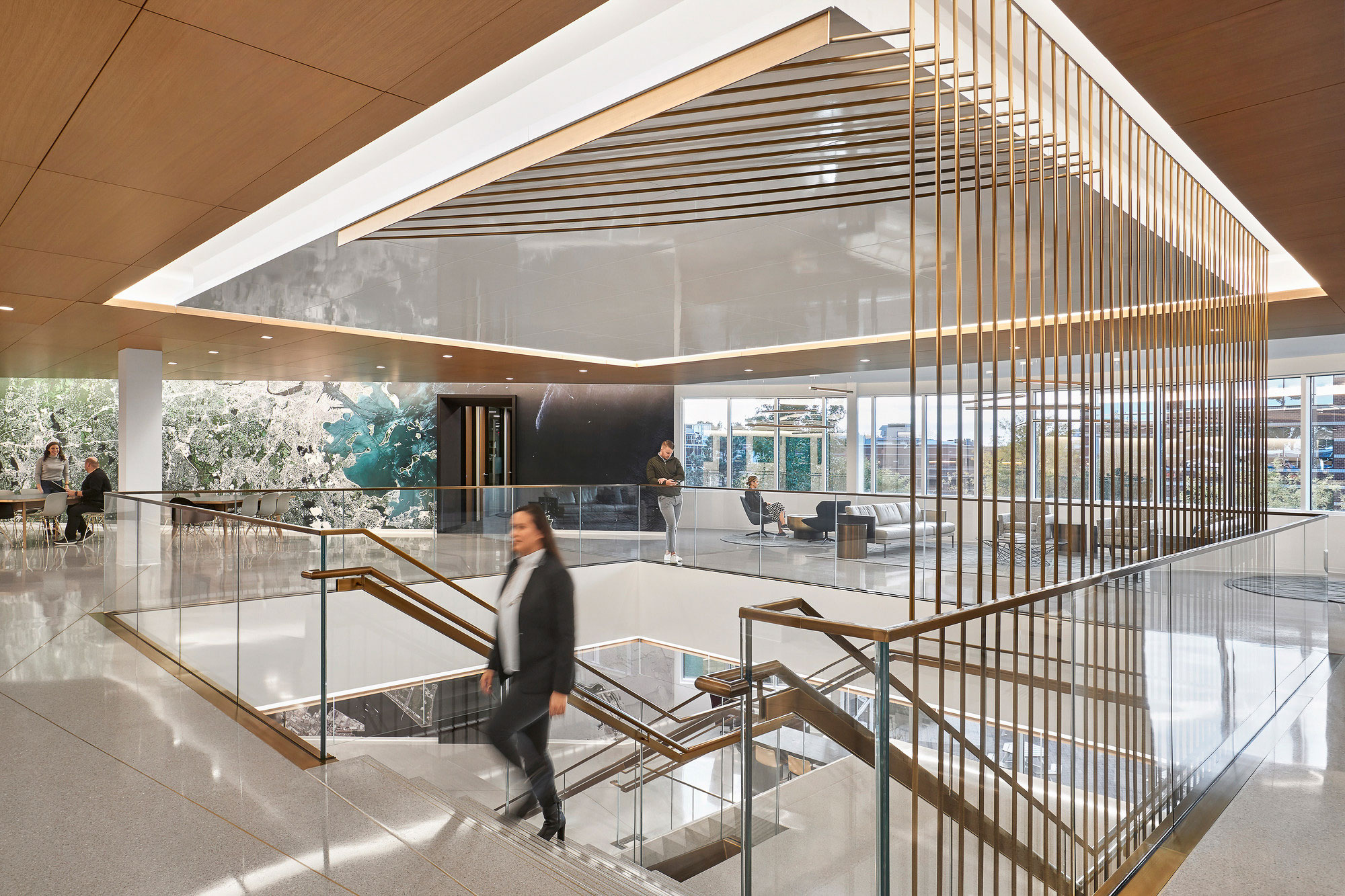 Work in the future will necessitate new norms where humans are positioned alongside technology to create value.
—Gensler, "The Future Experience of Work"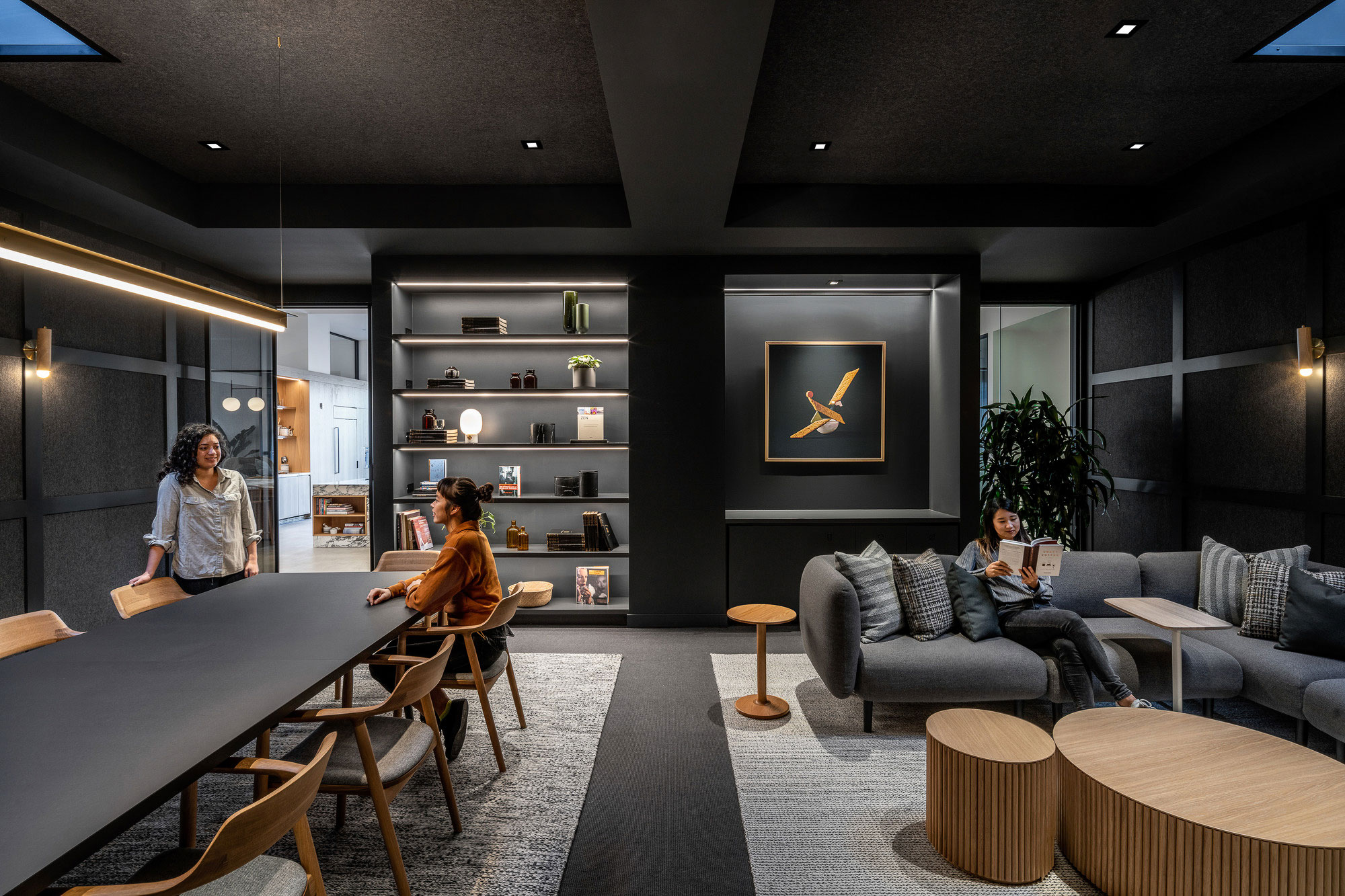 TREND 04
DECENTRALIZATION
HUB-AND-SPOKE MODELS GAIN MOMENTUM
The pandemic has acted as a catalyst for companies to rethink their space and operational needs. One idea that is rapidly gaining traction with commercial real estate investors is
the hub-and-spoke model
, in which companies are looking to move away from a single centralized headquarters in favor of multiple, smaller satellite offices that are strategically
located in new and emerging markets
. As tech companies explore a decentralized approach to the workplace, the hub-and-spoke model may allow them to adapt and prepare for an uncertain future.
5G
5G was not slowed at all by COVID-19 and will only continue to boom in the coming months. 2021 should be a massive year for 5G technology.
—Forbes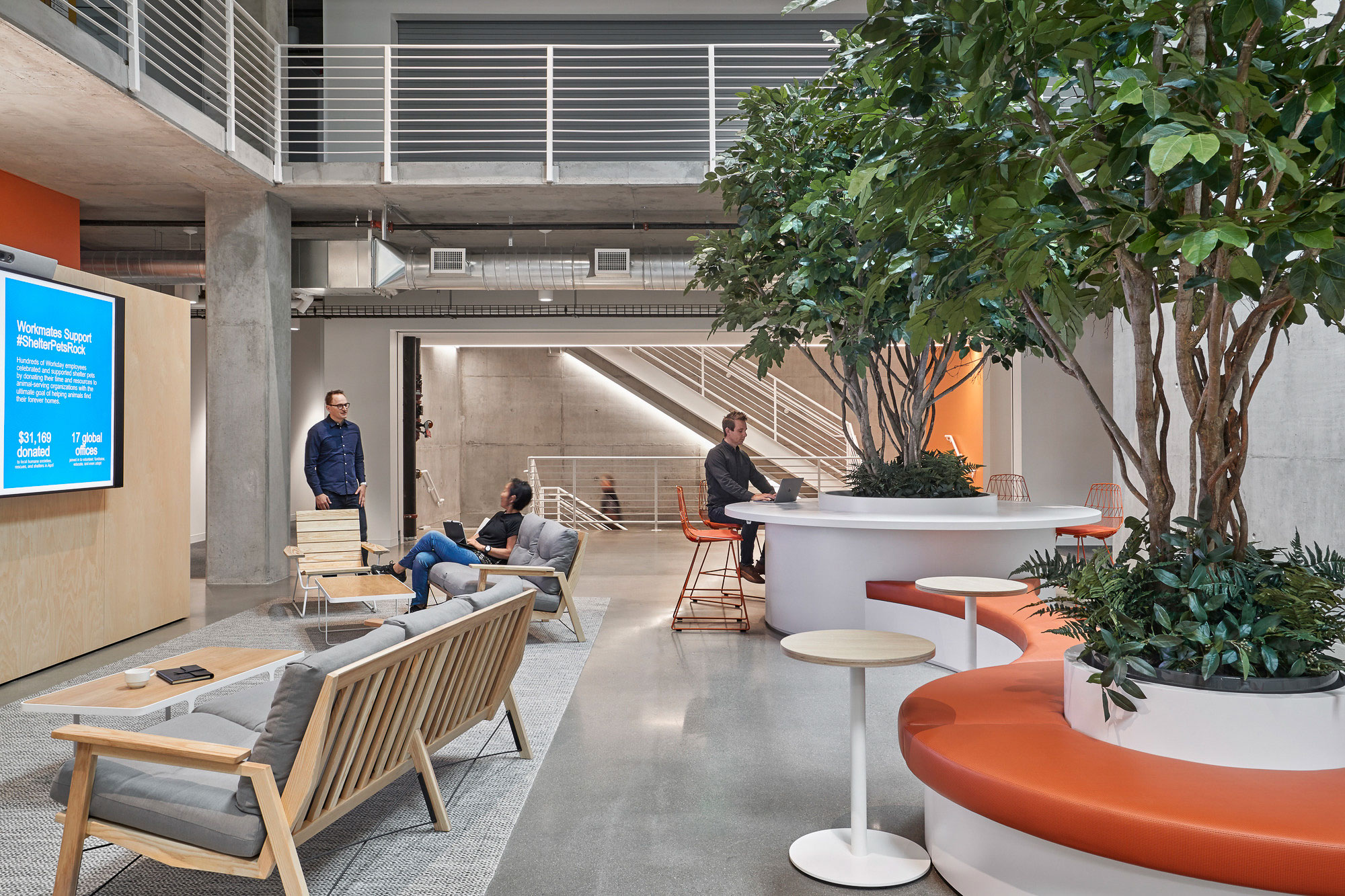 TREND 05
COLLABORATION-DRIVEN WORK
REALLOCATE SPACE TO MEET PURPOSE
The allocation of square footage will be the same — it's how we use it that will be different. An emphasis on design and how we use/reuse the spaces will be even more important because the office will have greater purpose. A
redesign of meeting and collaboration spaces
will be needed to accommodate hybrid meeting modes. As the office becomes more of a collaboration hub, planning will evolve from a space-by-desk basis to account for the higher ratio of collaboration-driven work that's expected to
bring people back into the office
.
INTEGRATE OUTDOOR AND INDOOR SPACE
Tech companies are looking to the addition of outdoor spaces, such as terraces or balconies, to address workers' concerns with indoor air quality and to offer more choice and diversity in space. Mid-door spaces (not fully outdoor/not fully indoor) are becoming more prevalent. People enjoy having a seamless indoor-outdoor connection, and these spaces can serve as third places where work happens outdoors.
Developments that integrate indoor and outdoor space
will be more desirable to prospective tenants and building occupants.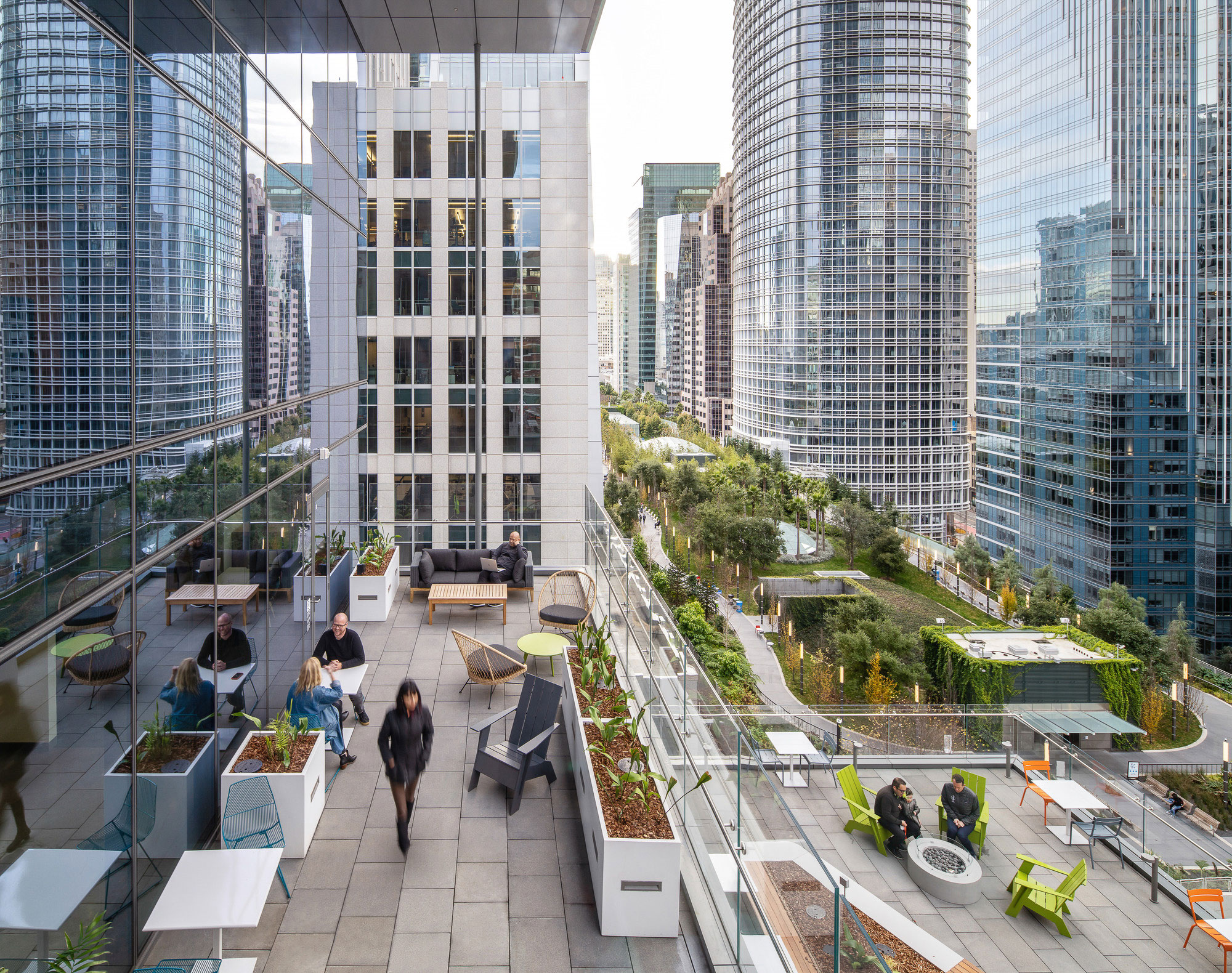 Explore Design Strategies for a Post‑COVID World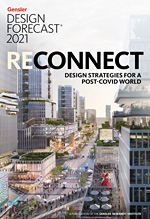 GENSLER RESEARCH INSTITUTE
DESIGN STRATEGIES FOR A POST-COVID WORLD
Download Gensler Design Forecast 2021 (PDF)