World of Leisure: The Middle East + Europe
Many perspectives shape leisure in the region. But there's common ground in customers' desire for a rich mix of experiences.
BY VERNON MAYS
---
Leisure is viewed from many different perspectives across the Middle East and Europe, reflecting differences in aesthetic preferences, social patterns, economic and political factors, climate, and the details of government rules and regulations. What is standard practice in Kuwait City may not be in London, and vice versa. "Even so, there's considerable common ground," says Gensler's Jon Tollit. "Leisure clientele expect that culture, entertainment, shopping, hospitality, and other uses will come together as real places that support their lifestyle."
---
QUICK TAKE: MIDDLE EAST + EUROPE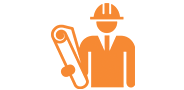 ---
New ambitions, paired with minimal regulation in the Middle East, trigger rapid growth.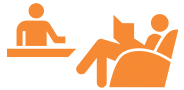 ---
Shoppers in the UK are choosing brands that offer a good customer experience and first-rate service.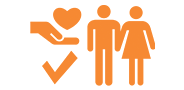 ---
Hospitality brands, facing rising customer expectations, have to up their game to compete.
---
Urban-scale mixed-use development is the norm in cities like Doha and Moscow—often achieved at a faster pace than is possible in London and elsewhere in Western Europe. "The scale and speed are mind-boggling," says Philip Gillard. Along with addressing all of the variations in requirements, the design challenge is to tailor the setting to the location and the experience to the expectations of the local market. "The Gulf cities—Abu Dhabi, Doha, Dubai, and Kuwait City—are as different from each other as London is from Paris, Berlin, or Budapest. What works well in one could fall flat in another." So while the Middle East pace reflects projects led by state enterprises or investors, there's an awareness that the community will vote with its feet if the decision-makers get it wrong. "As designers, we put a lot of effort into getting the pieces right," adds Gillard.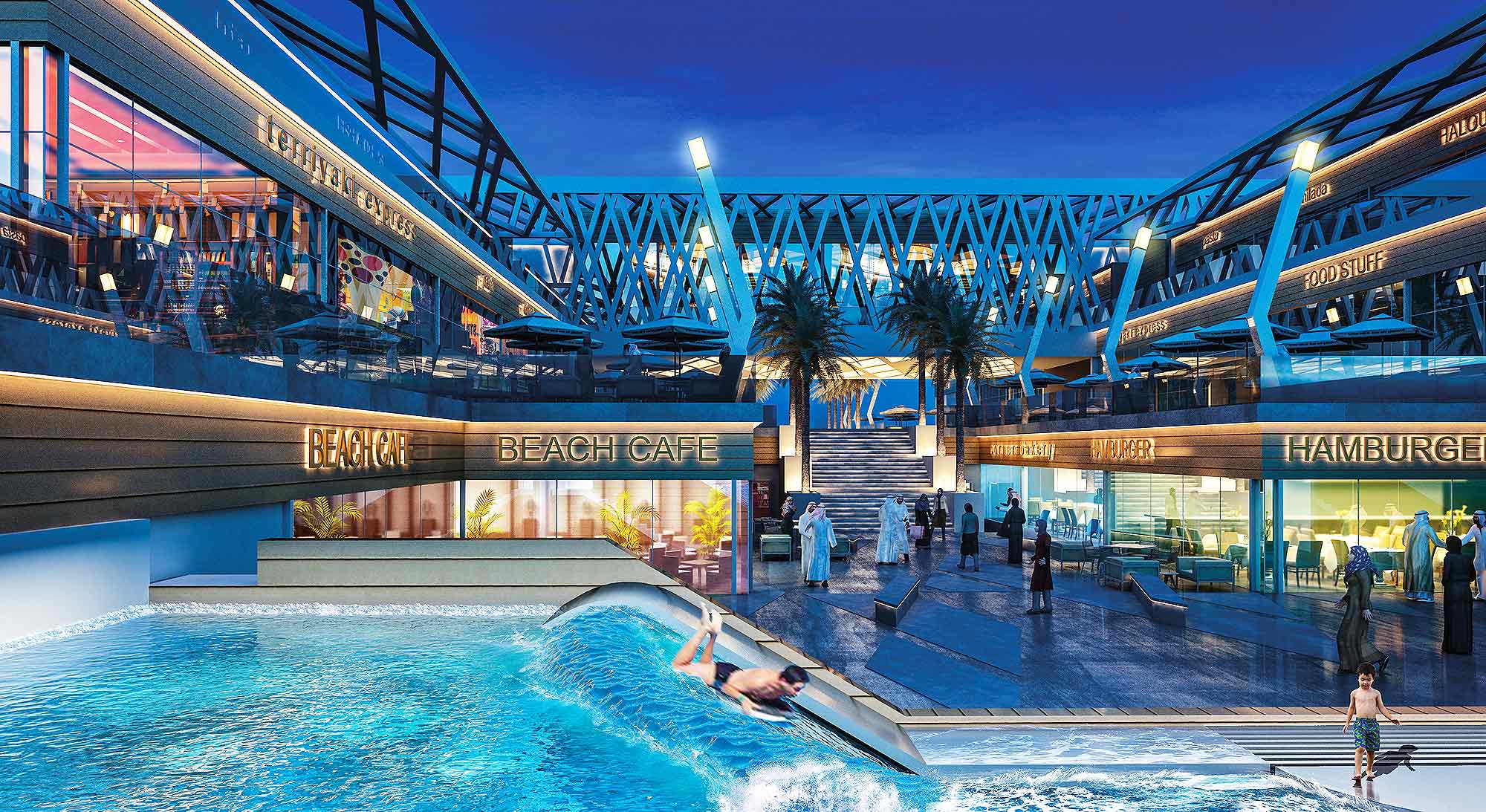 Regenerating a city district
These days, Gillard is focused on Msheireb Downtown Doha, a 31-hectare (77-acre) mixed-use development. Gensler is executive architect and one of several design architects for the current phase of the project, which is regenerating a district of the city as a collection of walkable, multi-use neighborhoods. Leisure figures heavily in the mix, with three retail centers, street-level shops, two hotels, and mostly low-rise traditional residences, in addition to new office space.
Developer Msheireb Properties is tapping into a renewed desire by people to live in transit-served urban areas with a rich variety of restaurants, entertainment, and cultural activities. The district's retail centers, however, still require generous drop-off areas at the entrances for the large numbers of people who tend to drive everywhere. Placemaking is a key element too, with a network of shaded squares, courtyards, and streets. "You have the ability to stop, sit, and watch the world go by. That feels familiar," Gillard says.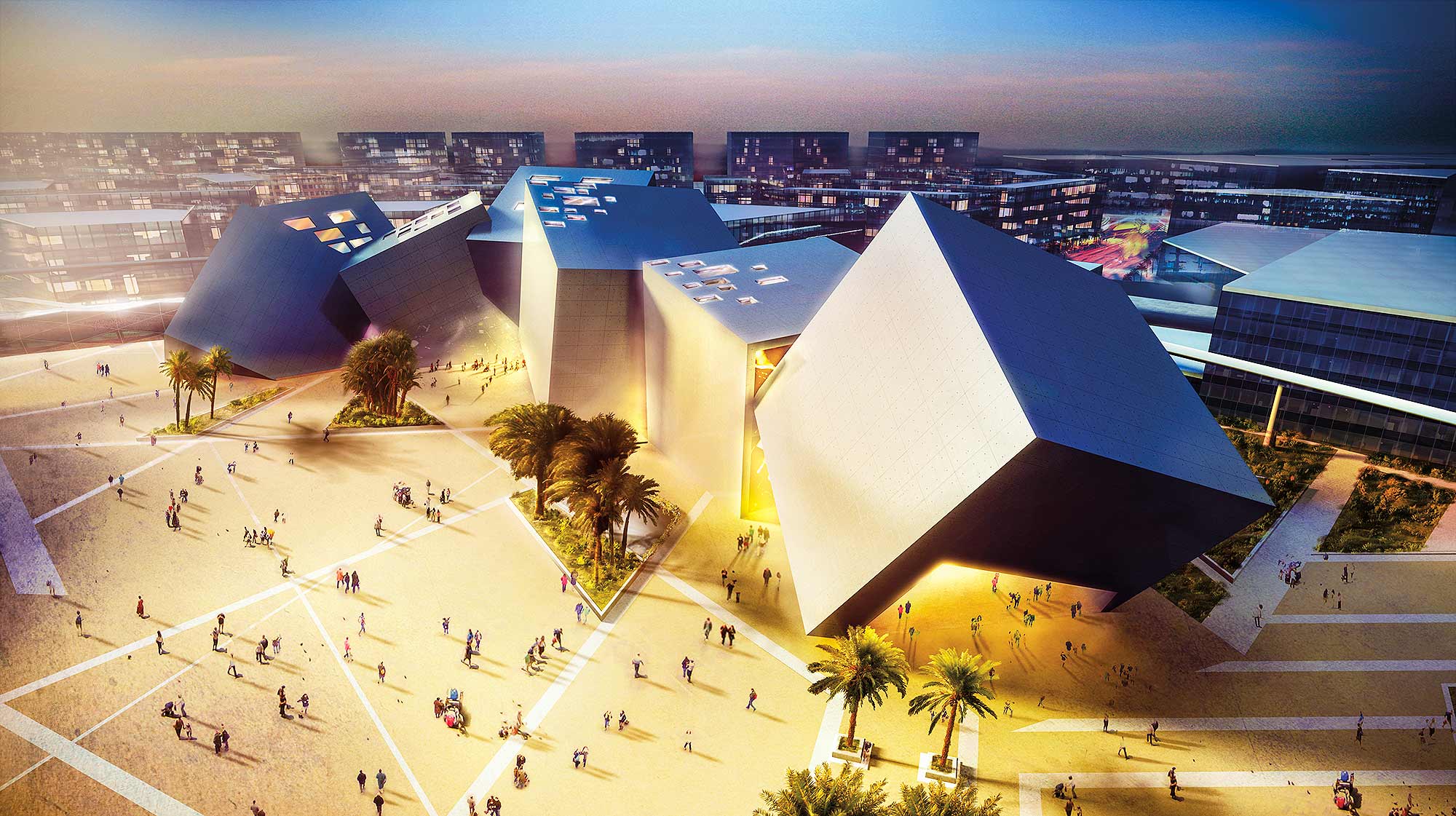 Translating hospitality brands
These are interesting times for hospitality in the Middle East and Europe, says José Sirera. "As global brands enter the market, they face a high level of sophistication, rising guest expectations, and growing competition. Even brands with strong global reputations must provide something new and different." One result is that when brands travel to the Middle East, they tend to go up market. In Riyadh, for example, Gensler is designing a hotel for a typical three- or four-star brand. However, in Riyadh it will be five stars, Sirera notes. 
Premium room rates associated with recognized hotel brands outside their home markets are one reason. "People want to get the maximum ROI," he explains. "When they choose a branded hotel overseas, they expect that it will have a conference center, a proper gym or spa, a concierge floor, and a swimming pool—all of the facilities and amenities, in other words, that put it in the five-star category."
On another Riyadh project, Gensler is converting an existing apartment building into a Rosewood Hotel, where the level of service is being elevated to pamper guests with five-star amenities. Rather than place a revolving door at the entrance, the redesign calls for a set of conventional swinging doors where a doorman will greet arriving guests by name.
An undersupply of good hotels in the Middle East and Russia—two areas that still lag behind the US and Western Europe, where supply and demand are better balanced—is also fueling the drive to complete new properties. That's good news for hotel guests, who should begin to see more competitive rates.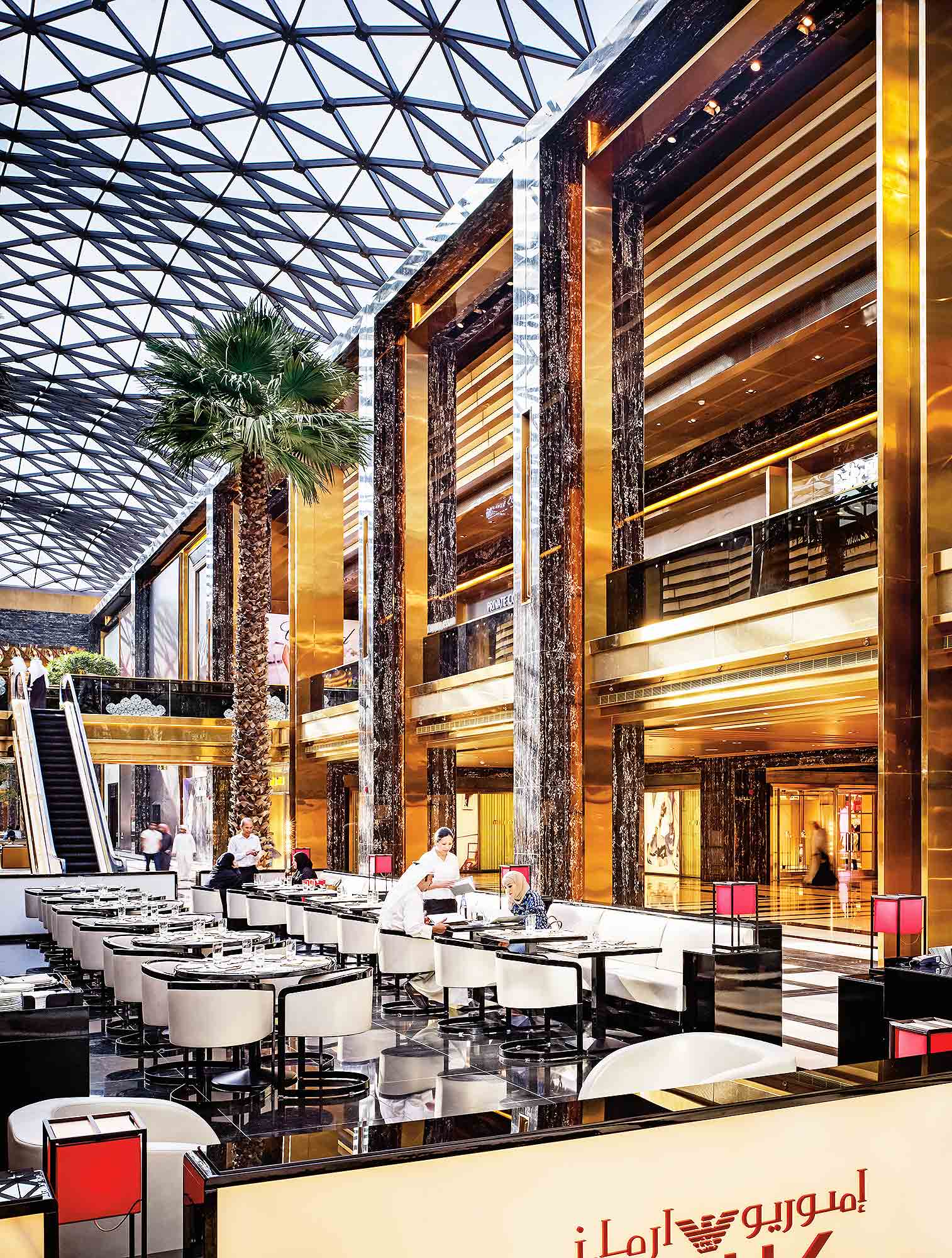 Retail's shifting tide
In the UK, retailers are keeping a keen eye on their customers, who are reevaluating their values and desires in light of an uncertain economy and rapidly changing technology. "Many of our retail clients are wondering where to go next," says Tollit. That's providing new creative opportunities for Gensler designers to be involved in the virtual world, branding, mobile technology, and pop-up retail. "Customers are less predictable and more volatile, which is shifting the focus to new criteria that are not about product, but about experience and level of service."
Just such an opportunity arose when a sister publication of The Economist, Intelligent Life, approached Gensler's London office to design a hypothetical bookshop geared for survival in the digital age. Tollit and London colleague Owain Roberts completely reinvented the bookshop instead. Their vision encourages literary sampling of all kinds: grabbing a paperback, browsing in a cozy chair, building a customized reading list, self-publishing an essay, or attending book clubs or author events. The storefront even incorporates a touchscreen for downloading e-books 24/7. The point, Tollit says, was to create an environment that blends technology and authentic experience, but allows the user to opt out of either. "Those same elements could be combined differently in other places. It's about giving people choices."

Destinations for dining
Choice of a different sort is becoming the norm in retail centers across the region as customers look for better alternatives to the fast-food fare that once prevailed in retail settings. While food courts aren't disappearing completely, a richer mix of food-and-beverage options is showing up in shopping centers. The higher-end offers are positioned strategically, rather than clustered in one spot. "Food-and-beverage is destinational," says Tariq Shaikh. "It increases footfall both to the mall and within the mall." At The Avenues in Kuwait City, for example, restaurants are dispersed throughout the Gensler-designed Phase 3 addition, a 900,000-square-foot retail center divided into thematic zones that recall celebrated shopping districts around the world.
To accommodate the social nature of shopping in Kuwait, where families and friends stroll along the Grand Avenue for entertainment, Gensler's design team widened the pedestrian street to 22 meters (72 feet). It's become a prime location to see and be seen in the city. Catering to a similar desire for family-friendly entertainment in Saudi Arabia, Gensler designed Cloud 9, an interactive children's museum located in Riyadh's mixed-use King Abdullah Financial District. Aimed at kids 10 to 16, Cloud 9 combines physical activities with multiple opportunities for learning.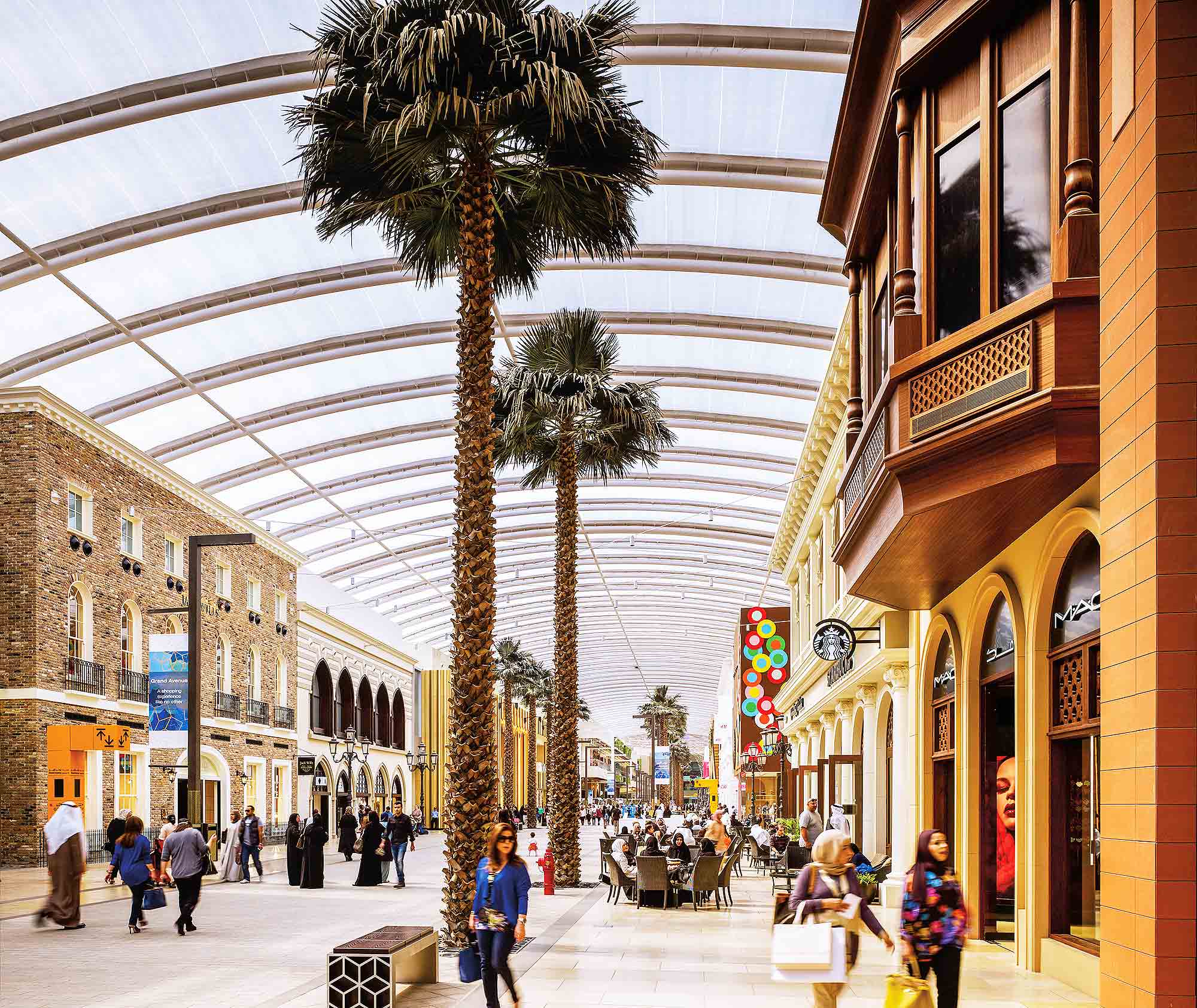 Investing in the UAE
The Middle East's appetite for retail centers extends to the UAE, which is investing heavily in leisure facilities as it prepares to host the World Expo 2020 Dubai, says Tareq Abu-Sukheila. In the meantime, family tourism is driving the demand for large, mixed-use centers that combine retail, hospitality, theaters, and theme parks in enclosed, air-conditioned facilities that offer relief from the seasonal heat.
"The developers especially want to attract tourists from markets like Japan, Korea, India, China, and Africa," says Shean Yu. "The big spenders expect education and culture along with luxury retail. And there's healthcare tourism: people are flying in for top-quality medical treatment."
---
Vernon Mays is a senior editor at Gensler and a contributing editor at Architect magazine.