The Hub on Causeway — Boston
A gateway to shopping, dining, and entertainment, the project connects to TD Garden, home to professional teams including the Bruins and Celtics.
---
Conceived as a city within a city, The Hub on Causeway is a 2-million-square-foot mixed-use development that blends many activities on a site formerly occupied by the famed Boston Garden. The project introduces a new retail podium and office, residential, and hotel towers that add new entertainment venues, specialty retailers, high-concept dining, and loft-style office space.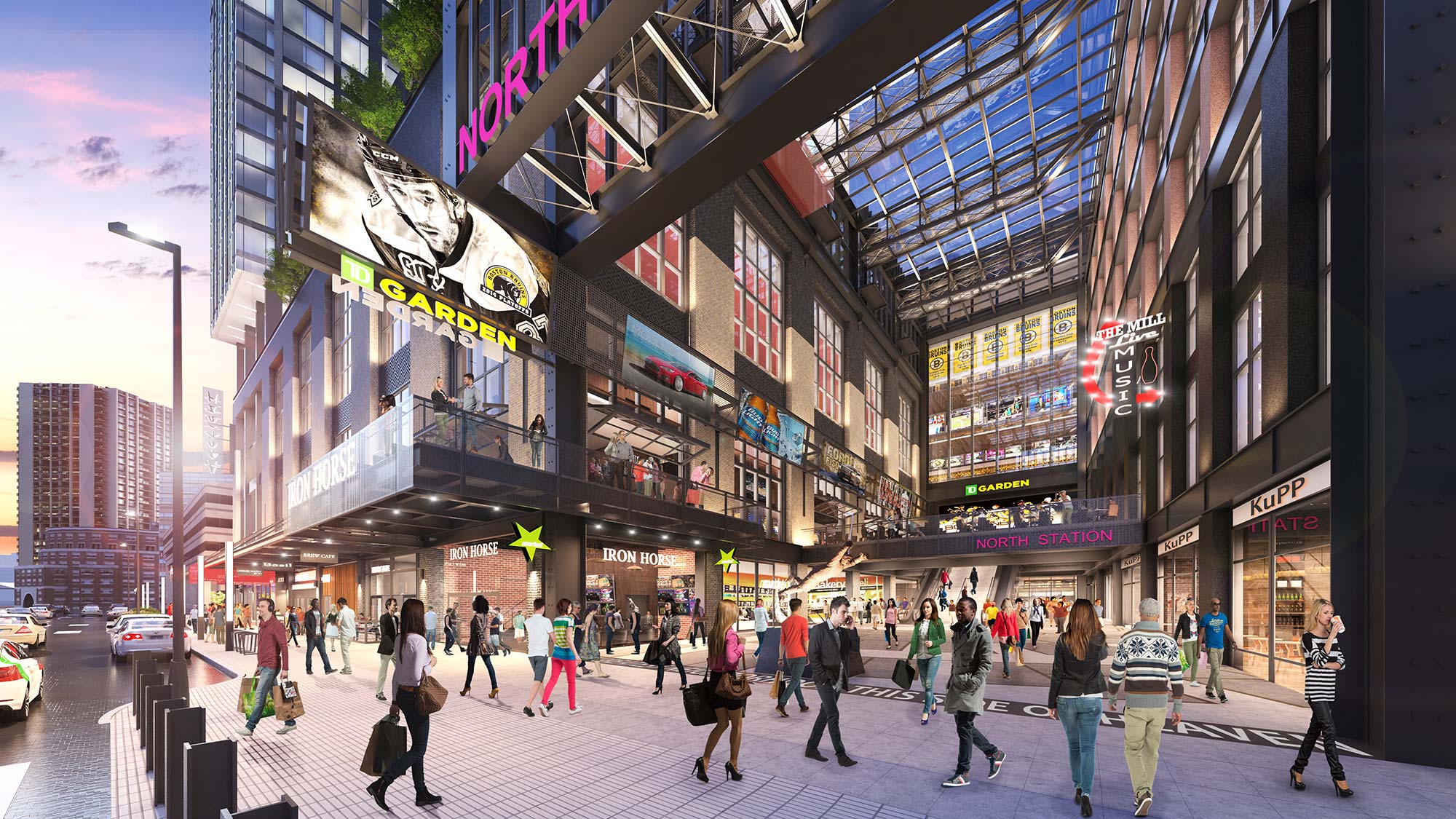 A critical component is the project's streetscape design, which recalls the legacy of Bulfinch Triangle's industrial aesthetic, broadening the neighborhood while establishing a new shopping experience along Causeway Street. Interconnected public spaces, promenades, and pedestrian amenities form the interstitial fabric that connects and expands the neighborhood. At its heart is a five-story arcade, covered by a steel-and-glass canopy and lined with restaurants, markets, and shops. It culminates in a grand entrance that will funnel pedestrians to the North Station transportation hub.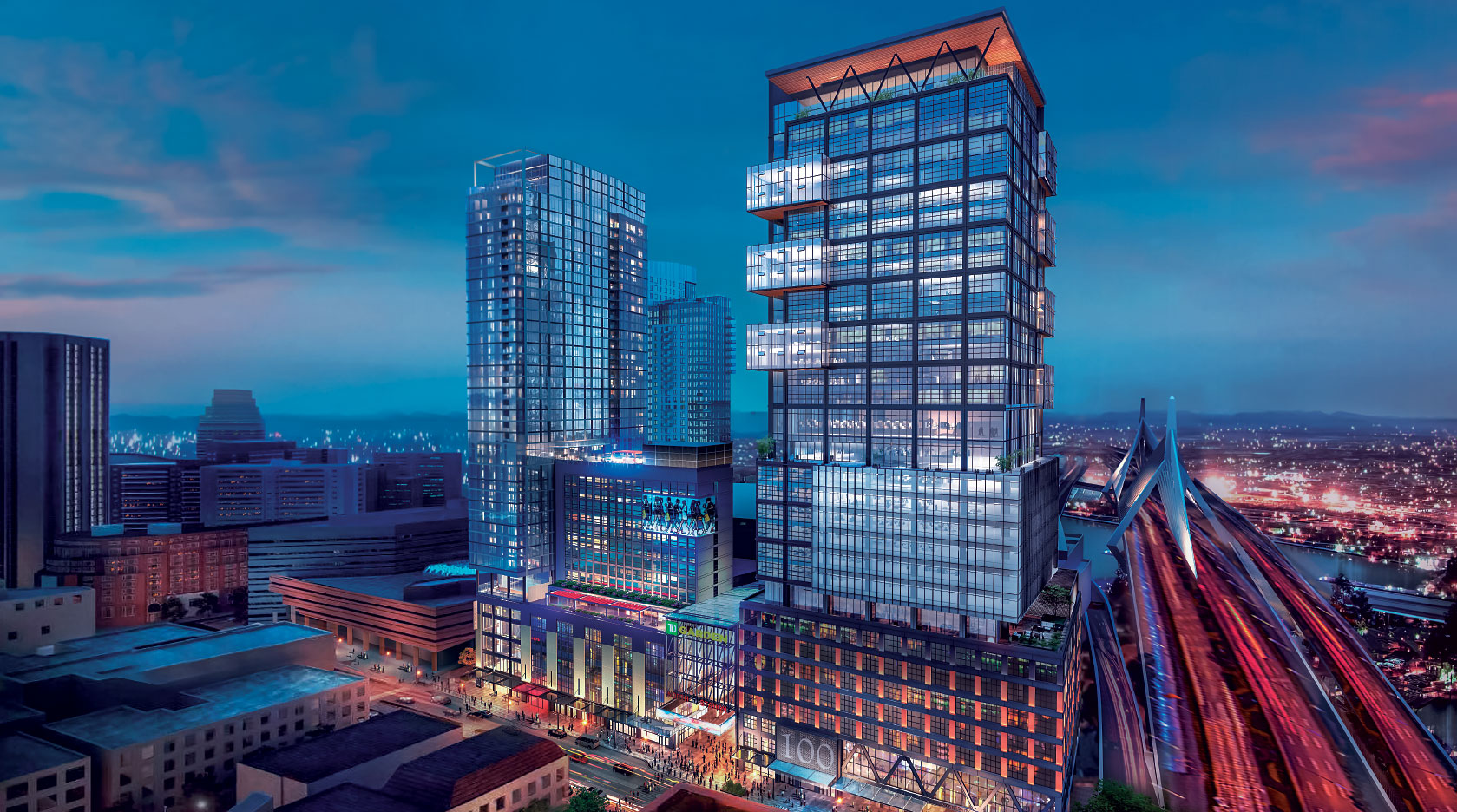 A hybrid mixed-use development that creates both a gateway into the city and a civic destination, The Hub on Causeway leverages the critical flow of people through the transit station to stimulate vibrancy in the district and activate the space throughout the day.