Behind the G: The Importance of Design Technology
October 13, 2022 | By Nadia Barakat
Behind the G is an opportunity for graduates in the London and Birmingham offices to meet and learn about the people at Gensler, the practice, and its culture. Our aim is to dismantle the preconceptions of Gensler as a big practice and reflect on our findings from our own point of view.
The Behind the G collective has spoken to members of the European Design Technology (DT) team about their roles and specific expertise, misconceptions related to design technology, and where the future of DT might take us.
The European DT Regional Managers:
Retha Swanepoel
Jan Dierckx
Sorin-Constantin Tatu
Shahrzad Fereidouni
I joined Gensler as a bright-eyed graduate ready to take on the world of design, armed with skills I learned at University, doing technical ink drawings by hand on a drawing board and self-taught ones like using programs like Revit, AutoCAD and of course, SketchUp. I was ready for real-world experiences with a firm at the forefront of global design where I can make a real impact. Gensler's research and innovation had drawn me to apply while at university, and their work to lead technological advancement in design was exciting and very appealing. I had a growing interest in design technology and had heard of Gensler's capabilities with in-house design technology platforms and other innovations. My experience so far learning about design technology and learning specific tools has highlighted its importance within our design workflows and the skilled people behind them.
The People
The Europe DT Regional Managers we spoke to come from architecture backgrounds and have experience as practicing designers before they moved across to design technology. We spoke to the team because their perspectives and opinions are important to be able to understand the significance of design technology today. Members of the team were drawn to DT at different stages of their careers:
"I studied interior architecture for my bachelors and then pursued something more closely related to what I do now for my masters at The Bartlett, UCL; but from the start of my studies, I was drawn to technology and learning new software. I remember starting with Autodesk 3Ds Max because it was available to us an elective course, and that really got me into the concepts of digital and mesh modeling, which got me acquainted with more compelling concepts like complex geometry and more." -Shahrzad
"I started my career in South Africa working at a small then medium size firm then moved to London starting as an Architectural Designer at Gensler. Always trying to push for technology and efficiencies on projects, I evolved into my current role which I have been in since 2017 – digital design, technology and management." -Retha
"I studied civil engineering and architecture in Belgium and Germany, then did a postgraduate degree at UCL where I really discovered computational design. When I started at my previous practice, I was always involved with design technology." -Jan
"I did not know I was going to walk down on this path...It wasn't very prevalent in my hometown. I first started as an architectural assistant for a small office for 5 people looking at houses and renovations. I then moved to a larger firm to broaden my horizon – there I had a chance to interact with large scale projects where I interacted with Dynamo, which was my first DT encounter. From there on it just escalated, and that was the start to my DT path" -Sorin
The architectural background of our DT team has proven to be invaluable with the quality and usefulness of the design platforms and workflows they've designed for our use on projects. Their practical knowledge of the design process, deliverables and client expectations from their architectural backgrounds ensures that their solutions can be easily integrated into our work rather than being created in isolation and more difficult to implement. Some of the most exciting design meetings I've been a part of during my time at Gensler so far has been when we've had members of our regional DT team, and in some instances the firmwide DT team, join us to present an experimental design platform or solution they've created to an issue we've come across. The excitement (and relief) on their faces when they've seen how we have then taken those solutions and implemented them into our project is always a fun sight. In my opinion, these collaborations with our DT team on projects helps push our creativity and innovation in our designs.
The Misconceptions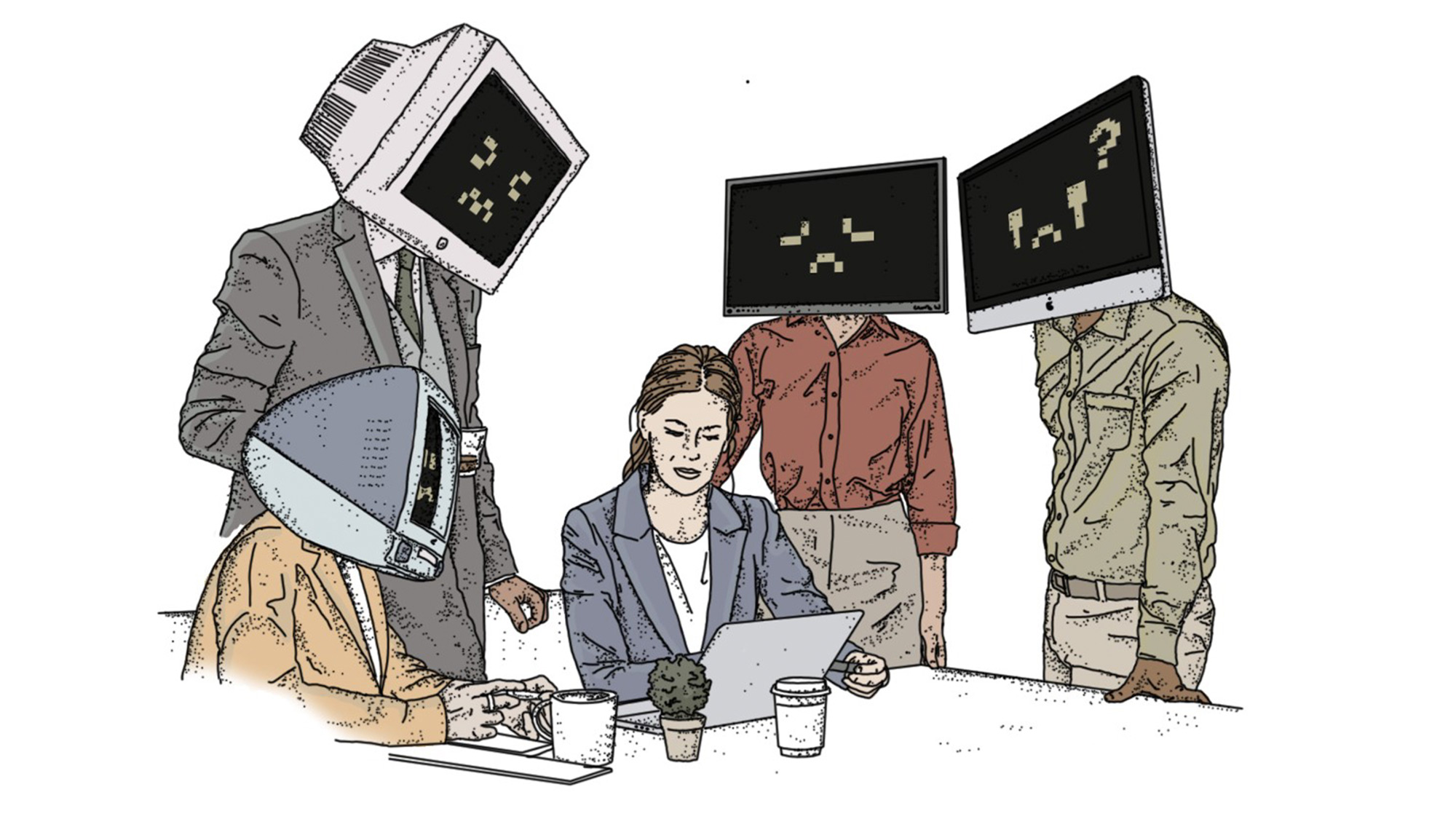 There is worry among those in the wider industry or outside the industry that as our processes become more digitised, the role of the designer is minimised or less impactful or that the computer does the design for us.
"Computational design isn't a replacement of design– it's a tool that augments design, it is and will minimise the time designers spend on production and maximise time spent on exploring design options, iterations, and analysis. If anything, the input will become even more important from the designer because it will have more of an impact from the amount of optioneering – with the same amount of time from before. This misconception has been there since computers were involved in architecture. It's a normal reaction to new workflows – there's always a bit of resistance when you try to change something which has worked for better or worse." -Sorin
Shahrzad also shares that the prevalence of technology in design isn't a new subject, as many would believe. Computer-based design has been around for a while. In the 70s-80s, academics at the University of Cambridge used powerful computers to translate architecture into models and to run building use simulations and environmental analysis. As with any new technology, there was push back and public resistance, and finally acceptance- before the cycle repeats itself. At the turn of the millennium, there was a revival of DT after years on push back due to increased availability of technology (including hardware and software), which spurred further innovations and created an inspiring output of projects built with complex geometries and unique solutions.
The same misconceptions spread across university architectural departments and amongst tutors, which limits students' awareness to what technologies exist and potential avenues for career development within architecture and design. As a part of a graduate cohort at Gensler, we have been exposed to many aspects of DT through our training, projects, and practice areas and any misconception we've held previously, gone.
The Future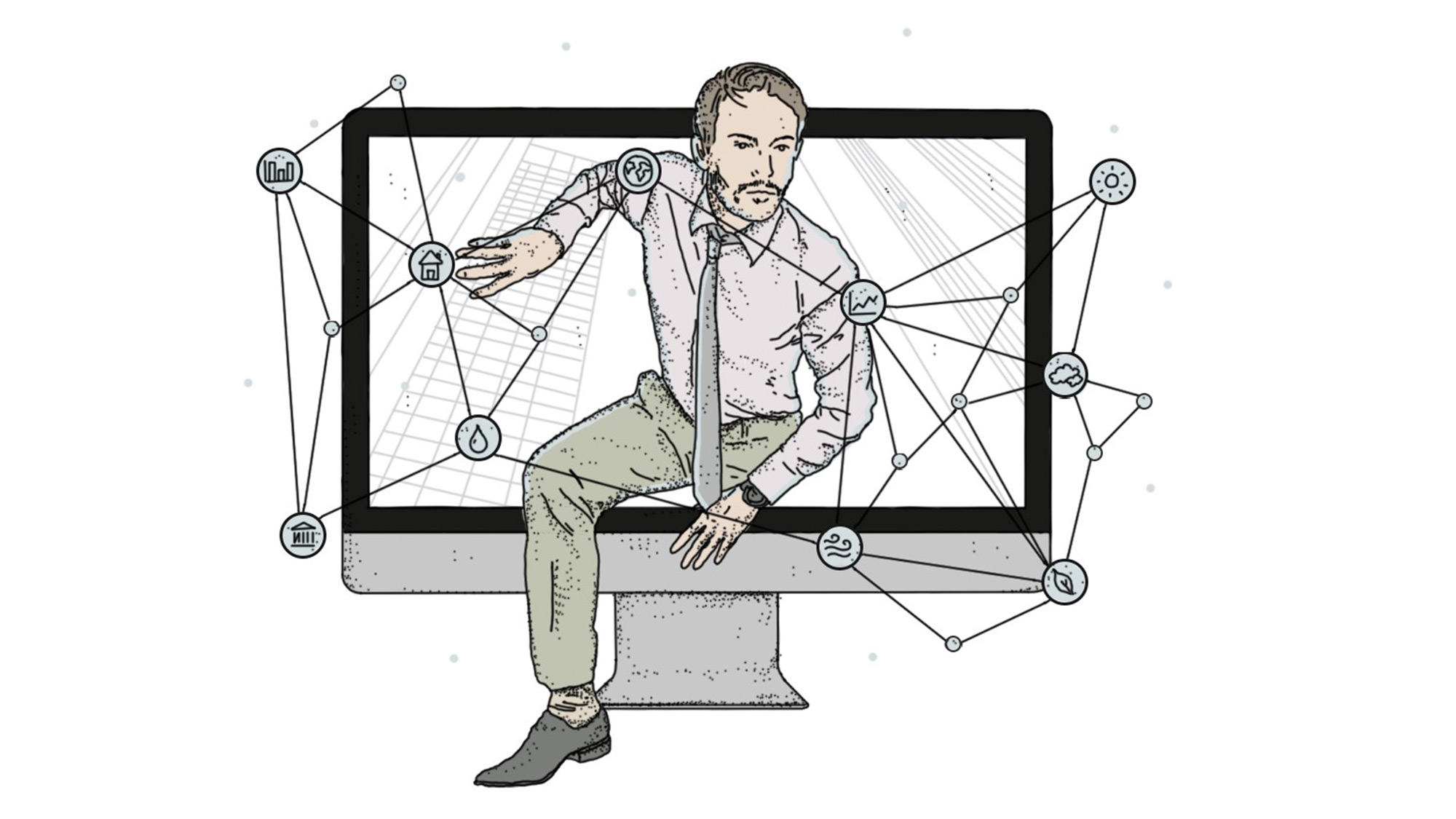 The future of DT is bright in all directions, but it is also clear of misconceptions and an integral part of our design processes. Our interviewees were all very optimistic about where the future of DT is heading, but also where Gensler specifically is moving.
In our conversation with Jan, he noted that in the future, design technology is no longer an afterthought in our process but integrated within it. "My hope is that design technology becomes very tightly integrated into every architect's design process, into every team and into every project we deliver. It's proactive design, rather than reactive design. It's not design and then analyse, but to integrate the two".
In relation to BIM, Retha tells us, "[The] future of BIM is to stop making it this buzzword, and to make it a part of what we do. BIM is a project management process, integrating standards and workflows into our daily design process". This idea can be taken for DT as a whole- that it is not an add-on, but woven into our workflows, from the very start of the process.
Shahrzad, who leads Visualization for the European region, is excited about the use of game engines, "The industry is finding itself in a digital revolution with an emphasis on game engines". And with the rise of new innovations such as the Metaverse, Shahrzad thinks that the creation of virtual spaces and experiences is leading to this kind of design technology to being mainstreamed. She does question, however, how we leverage these tools in the architectural context and in the way people use and experience spaces.
"DT is going to get more and more prevalent in our field – as the future of research is being conducted right now will start to bear fruit – all the new technologies will be completely developed and much easier to integrate within our workflows." Sorin says. He's also personally excited about the future of adaptive modelling and machine-learning.
The future of DT could also change the type of output we produce, not just the way we produce them. "With architecture, we are still paid for drawings, we aren't paid for 3D models – every other industry is past that cost threshold. With product design for example, the baseline sharing of information is the 3D/virtual models and experiences, whereas for architecture it's still the drawings" Shahrzad says. Our method of output and client deliverable could start to adapt with changing technologies. This shift may already be starting but may get more prevalent in the years to come.
Gensler's firmwide DT are very forward-facing, looking to help design a healthier world and to create a more sustainable future. The work that they do daily helps us change our approach to design and makes us more agile for design decision making. As we move into the future, firmwide DT is putting increased efforts into data driven design and developing proprietary design platform solutions and workflows that are a mixture of rule-based design tools, customized algorithmic logic, and bespoke automation processes. From our conversations with the regional DT team, it was clear that the future of Gensler DT is in data driven design and that the future is digital. Harnessing the potential of data is an opportunity that the DT team see as a big differentiator that will equip us to deliver better projects.
Reflections
Design Technology excites me and the whole 'Behind the G' collective. We're members of a new generation of young designers entering the workplace with ambitious goals and hopefully, the skills to fulfill them. We need to debunk the misconceptions that are causing hesitation related to the use of DT and certain software or programs during the design process, through education and thought leadership. Our interviews with Retha, Jan, Sorin, and Shahrzad opened our eyes to how integral DT is and should be to our daily workflows and the benefits that it provides to ensure our designs are capable, suited to context, adaptive, and reflect the latest technology.
It has been inspiring for the Behind the G collective to speak to such a dedicated and talented team. Our mission is to learn as much as possible from those around us, and we have done just that in this instance not just about Gensler processes but the people behind them.