Above: Halliburton North Belt Child Development Center, Houston. Photo by Gensler/Ryan Gobuty.
As businesses welcome employees back to the office, it's essential to consider what amenities will make the return worthwhile, particularly for hybrid and remote workers who are parents of young children. While amenities fostering collaboration and connection have been the focus, there's one critical amenity that often goes overlooked — child care. With the rising demand for child care and the limited availability of quality options, businesses face challenges in providing this essential service. However, by partnering with real estate industry partners and adopting a new business model, businesses can offer on-site child care services as an attractive amenity to their employees.
High Demand for Child Care
The modern workforce comprises a significant number of employees who are parents of young children. According to a recent Harris Poll, a staggering 69% of parents have either considered or actually switched jobs due to the difficulty or expense of securing quality child care. This statistic highlights the immense demand for accessible and affordable child care options. By addressing this demand, businesses not only support their employees' needs but also position themselves as leaders in attracting top talent.
Low Supply of Child Care
Unfortunately, the supply of quality child care falls far short of the demand, leaving many working parents in a challenging position. The closure or reduction in hours of day care centers, after-school programs, and other child care resources during the pandemic has only exacerbated the situation. In fact, a study by the Center for American Progress revealed that over half of U.S. residents live in areas considered child care deserts, where available licensed child care slots are insufficient to meet the demand.
Benefits of Providing Child Care as an Amenity
By offering on-site or nearby child care options, businesses can position themselves as employers of choice. According to research conducted by McKinsey & Company, 69% of women with children aged five and under who are currently job hunting stated that they would be more inclined to choose an employer that provides assistance with child care expenses or access to on-site child care. Additionally, a survey conducted by KinderCare Learning Companies found that 81% of employees say that being confident in their child care allows them to excel at work. Supporting employees' child care needs also plays a crucial role in advancing diversity, equity, and inclusion (DEI) efforts. As also reported by McKinsey & Company, 57% of working mothers and 38% of working fathers reported feeling held back professionally due to their child care responsibilities. By addressing these challenges, businesses can create an environment that fosters career advancement for all employees and unlocks the full potential of their workforce.
Current Supply Challenges
Businesses encounter numerous challenges in providing child care services as an amenity, including the need for significant investment, compliance with regulations, finding suitable locations, and managing ongoing operational costs. Additionally, compared with large- and medium-sized companies, small businesses are at a disadvantage due to their scale, and regardless of size, employers face challenges in providing child care benefits, citing financial constraints, lack of available space, and administrative burdens. Despite these obstacles, 66% of employers expressed a willingness to increase child care support, according to a study conducted by the U.S. Chamber of Commerce Foundation. Thus, exploring innovative partnerships and business models can help employers overcome these challenges and offer on-site child care services that benefit both employees and the organization.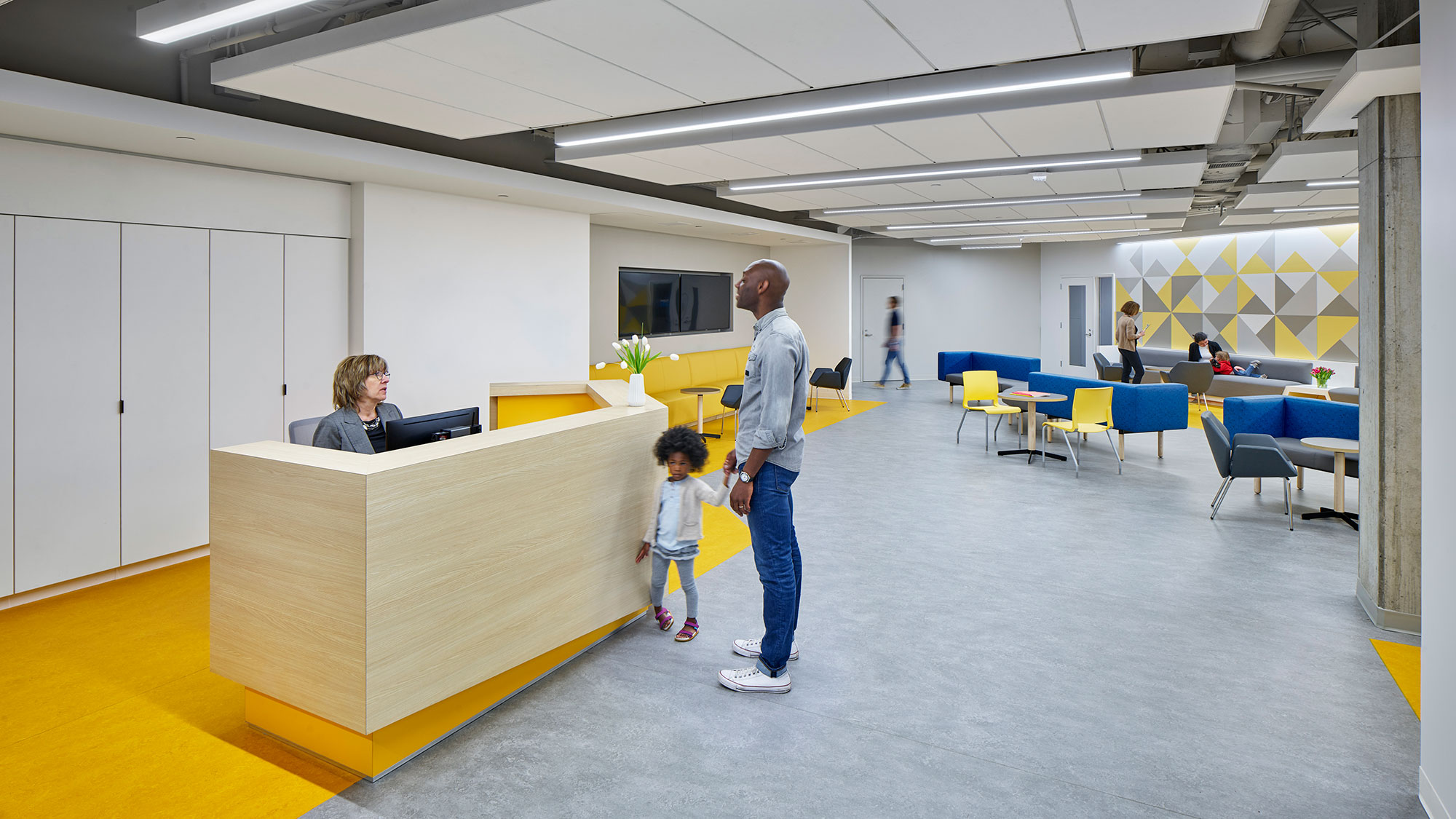 New Opportunities
Given the enthusiasm to provide this amenity, businesses can forge partnerships with building landlords and owners, real estate developers, brokers, and other key players in the real estate industry to establish small, on-site child care centers within office developments. This collaborative approach ensures that child care services are available to all tenants within the building or complex, transcending individual businesses. By working closely with these real estate professionals, businesses can identify suitable spaces within the property, leverage existing infrastructure, and navigate regulatory requirements more effectively. This partnership model not only benefits the employees of participating organizations but also enhances the overall appeal and value proposition of the office development, attracting a diverse range of tenants and fostering a supportive work environment. The collaboration between businesses and real estate industry partners facilitates the creation of shared child care infrastructure, promoting work-life balance, employee satisfaction, and a sense of community within the office complex.
Businesses have a unique opportunity to enhance their return-to-office strategies by revolutionizing child care through on-site or nearby services. By addressing the high demand and low supply of child care, businesses can attract and retain top talent, improve work-life balance, and promote diversity and inclusion, and create a supportive and appealing work environment. Prioritizing child care as an essential amenity not only contributes to employee satisfaction but also increases the frequency of employees returning to in-person work.
For media inquiries, email .