Design Forecast Costa Rica: Shaping the Future of Cities Through the Human Experience
By Christine Durman
Editor's note: This post is part of Gensler's Design Forecast Local, a series of hyper local conversations with our clients about the topics that matter most in our cities.
Gensler Costa Rica hosted a panel presentation on "Shaping the Future of Cities Through the Human Experience" at the INCAE Business School in Costa Rica, attended by more than 50 local leaders from different sectors and industries. The panel included a cross-section of notable academics, developers, and Gensler clients, who shared insights on topics such as how public-private partnerships can spur innovation, how buildings and districts are key components of successful cities, and the era of human experience.
To create the type of world in which we want to live, we must create the type of cities in which we want to live, work, and have fun. We believe that the human experience should be at the forefront of creating these spaces in the city.
— Christian Wolff, regional managing principal, Latin America, Gensler
KEY TAKEAWAYS
Public-private partnerships are critical for spurring innovation in cities.
During the first panel, "Private or public sector: Who sets the standard for innovation in cities?" Roberto Artavia, president and chairman of the Board of Directors, INCAE, discussed the importance of developing strategies that will help raise social well-being indexes in the Central American region; and how both the public and private sectors need to work as partners in promoting circular economies that promote sustainability within their cities.
Sylvia Lara, vice president of AED, presented the concept of the modern city being a "collective intelligence." In order for innovation to occur, our cities need to have structures embedded that promote network thinking between the public and private sector, as well as the people who reside within the city.
Public and private sectors need to work in alliance to promote innovation in our cities. Governments in Latin America need to adjust their cities' planning policies in such way that they fosters the right environment for the private sector to lead the way into innovation and well-being.
— Christine Durman, regional client relationship director, Latin America, Gensler
Buildings and districts are the building blocks for successful cities.
In the second panel, "The building and the district as a building block for successful cities," Robert Fuller, Gensler principal and studio director, kicked off the discussion by asking: What are we doing to re-imagine how people experience our cities? He presented images of Latin American cities, full of traffic, density, poverty, and pollution. He then cited a number exemplary global projects that are aiming to contribute to a smart city by placing the human as the core of its concept.
The panelists' discussion on this subject was diverse and enriching. Two major developers in Costa Rica presented their perspectives of an ideal city and explained how their projects are trying to solve current issues by focusing on their idealized future visions. Alfredo Volio from Portafolio addressed the idea that every developer needs to understand their responsibility when building new districts by taking an approach that goes well beyond the internal aspects of the project by realizing the project's impact on the immediate surroundings, as well as the city.
Luis Diego Quirós, dean of the School of Architecture of Veritas University, talked about how architecture itself is a political act that has an effect on how people will interact. The spaces that we build will help unify or separate our people. As industry leaders, we need to understand and honor this enormous responsibility.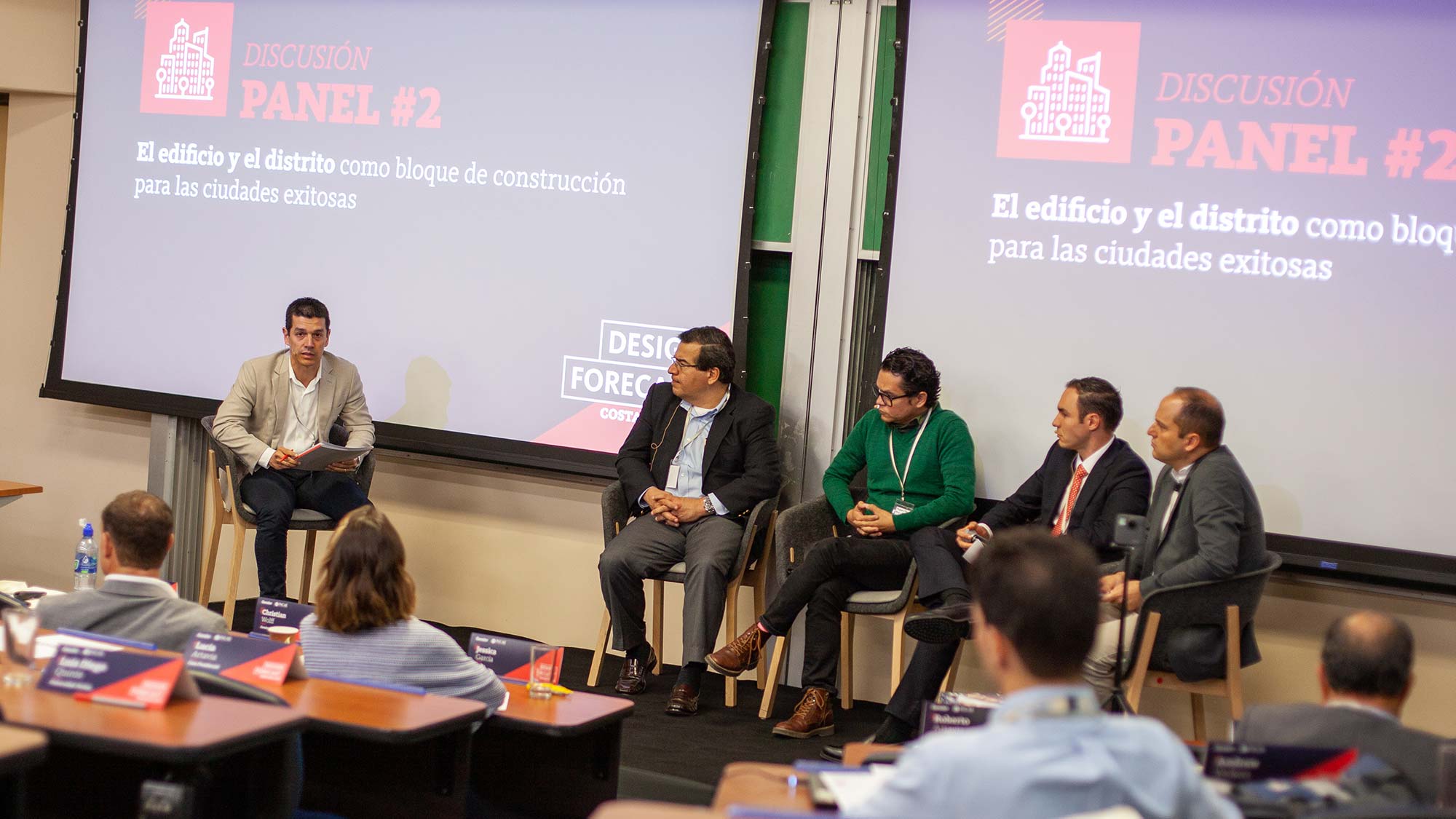 We are entering an era of human experience.
In the third panel, "The era of the human experience," Jessica Mora, regional director, Client Experience and Services, BAC Credomatic, discussed how their company is transforming the financial industry in Central America by focusing on their customers' experience.
All the panelists agreed that their commercial strategies are focused on listening closely to their customers' values, desires, and behaviors. Representatives from BRITT explained how they have successfully migrated from a well-known Costa Rican Coffee brand into an authentic, multilocal experience throughout Central America and beyond. By incorporating local merchandise, they have successfully reinvented their business.
Gensler's María Paula Saenz talked about how understanding the customer experience is no longer optional. "We must invest in getting to know people, how they think, what they value, and how they interact with products, spaces, and technology in order to drive business decisions," she said. "Telling compelling stories, bringing purpose to the conversation, and leveraging our data are ways through which we are looking to redefine customer experience in Latin America."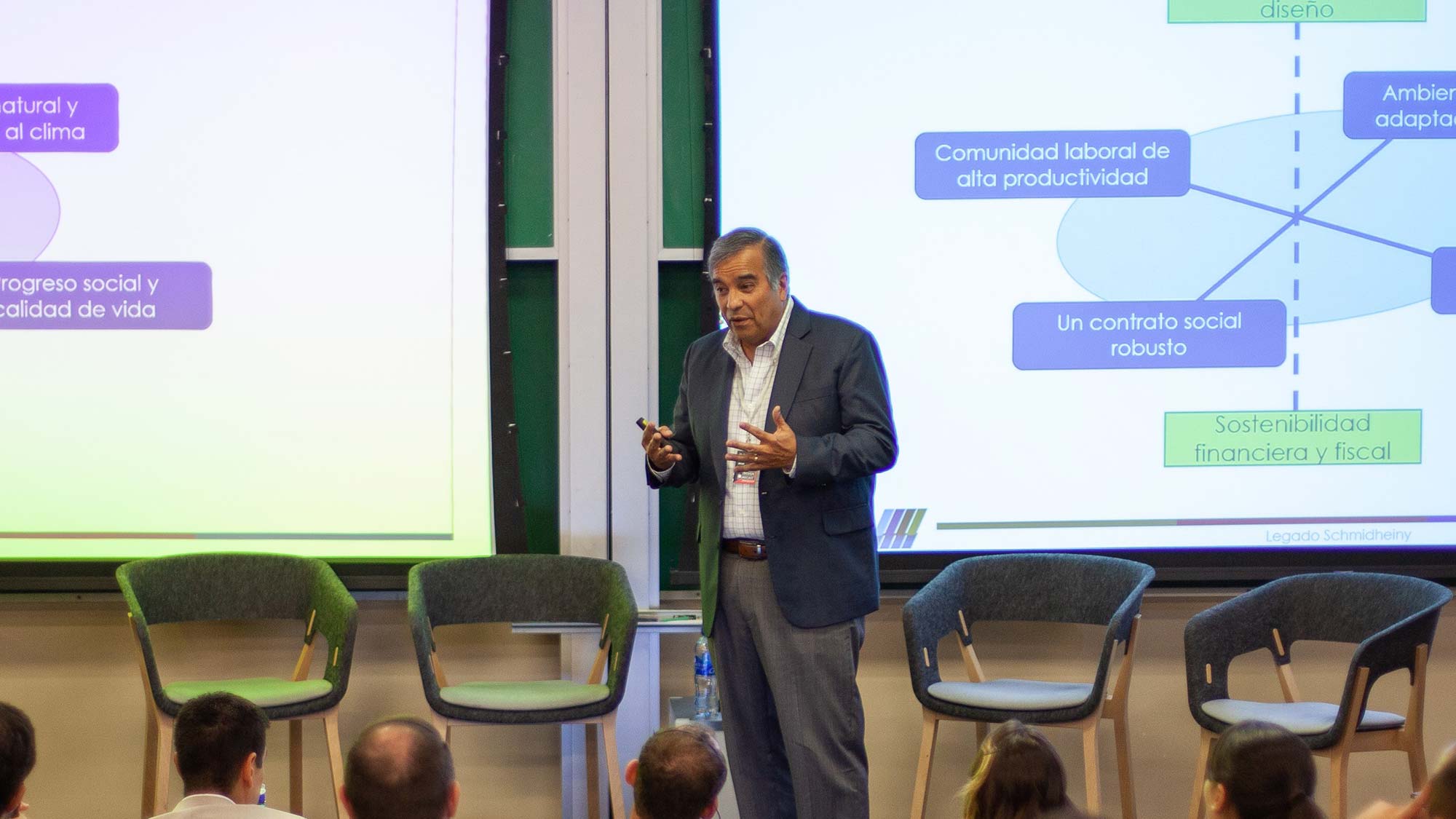 The three panel discussions explored how innovation and experience can put people back at the center of more resilient, livable cities. In her closing remarks, Jessica García, co-managing director of Gensler Costa Rica, said that cities are centers of opportunities, ideas, and innovation that can shape the human experience for decades to come.
We have to look at cities as a circular economy and work as a community to produce change.
— Jessica García, co-managing director, Gensler Costa Rica