Design Forecast Las Vegas: Shaping the Future of Work
By Chris Dos Santos
Editor's note: This post is part of Gensler's Design Forecast Local, a series of hyper local conversations with our clients about the topics that matter most in our cities.
On Oct. 22, 2019, Gensler's Las Vegas office hosted a panel discussion on "Shaping the Future of Work in Las Vegas!" Gensler Workplace leaders including Chris Dos Santos and Elizabeth Brink led a fireside chat on topics surrounding workplace design and strategy, such as the types of amenities that boost workplace productivity, integrating branded environments to reflect an organization's cultural values and identity, and how balance and choice drive the most effective and engaged workplaces.
With its unique combination of business and leisure travelers, Las Vegas is experiencing new trends in the workplace, including a proliferation of coworking and third spaces. Design Forecast Local Las Vegas discussed these emerging market opportunities while addressing design strategies to help attract and retain local talent.
KEY TAKEAWAYS
Establishing third spaces to elevate guest experiences.
The "third space" is defined as a social surrounding where people gather outside of the home (first space) and the workplace (second space). Third spaces encourage productivity by offering an elevated experience replete with premium amenities for guests to seamlessly transition between work and leisure. Coworking spaces and business lounges are examples of third spaces. Not only are third spaces having a moment in the market as more business and conference attendees look to spaces where they can easily plug in and connect with others, but third spaces in an office environment are also becoming crucial spaces that encourage both productivity and a pause throughout the workday. A well-designed third space is suited with amenities, including cafés and bars, comfortably designed environments equipped with the latest technology, and convenient services that are easily accessible for users.
Las Vegas developers are paying more attention to third spaces and including this type of space in current projects. This is driven by tenant demand.
— Chris Dos Santos, workplace studio director, Gensler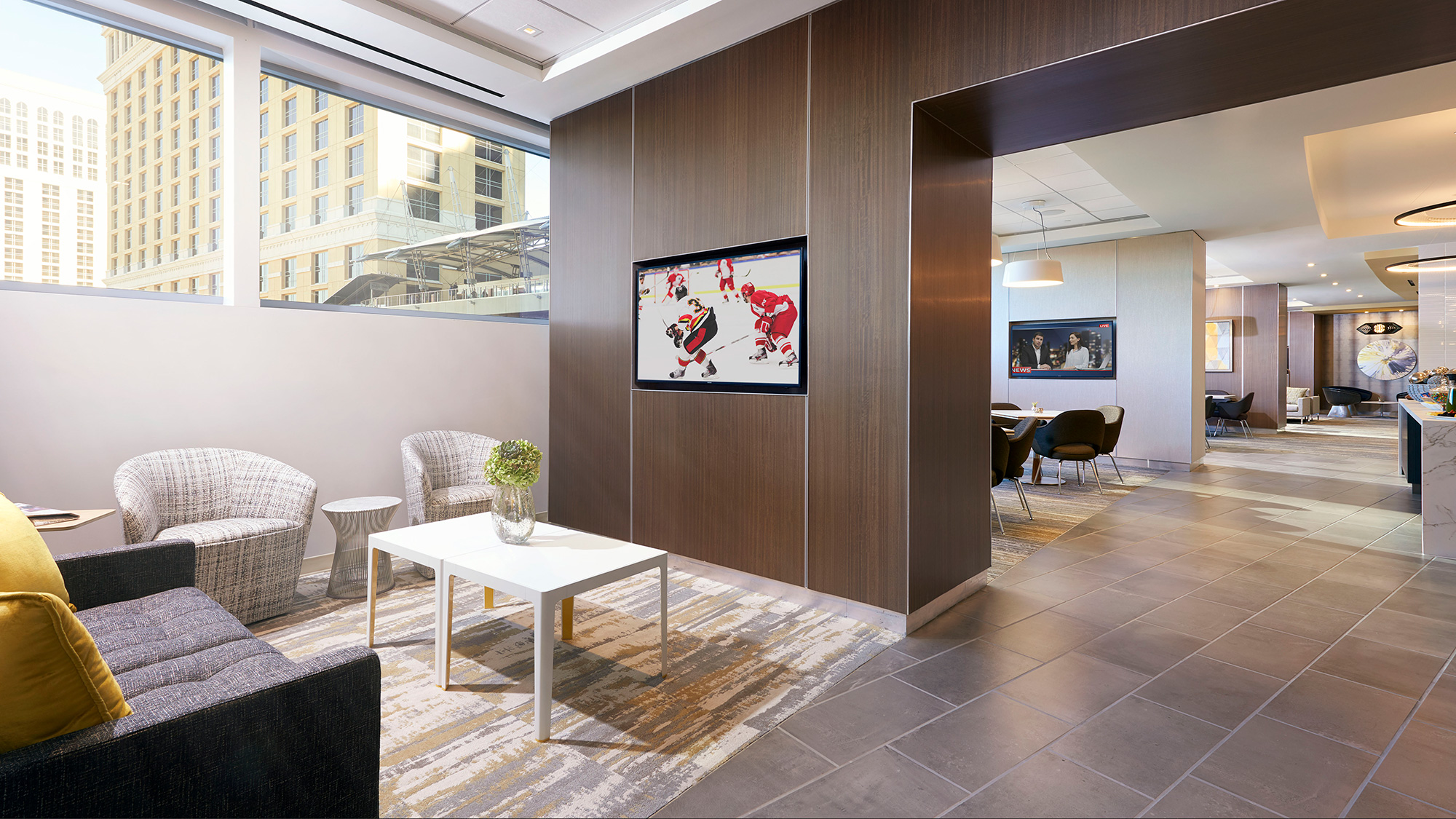 Branded environments and connected experiences enhance engagement.
A walk down the Las Vegas strip is a stimulating experience of branded environments; each establishment distinguishes itself by providing unique experiences reflective who they are and what they offer. Taking cues from the hospitality industry, local organizations can also create an engaging workplace experience by integrating branded environments that reflect their own office culture and identity. Branded environments offer moments of inspiration for a company's workforce, spurring creative thinking and increasing productivity. Beyond the logo and color palette, workplaces that reflect a broader brand and company mission, neighborhood context, and a compelling back-story tend to create more meaningful experiences that drive a unified brand impression.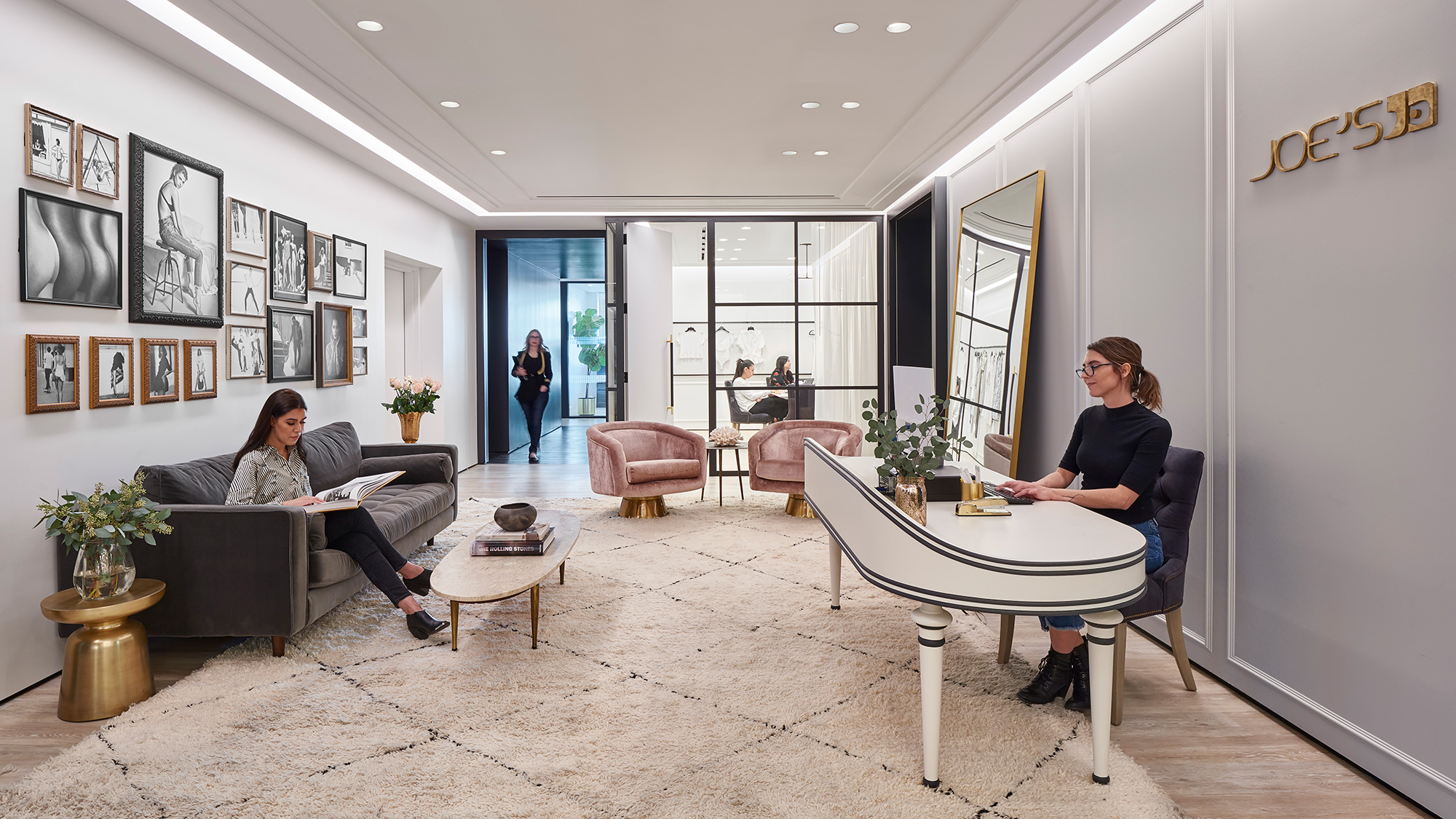 Working with a diverse talent pool requires a mix of spaces.
Whether multi-cultural, multi-generational, or both, organizations should examine how they can better invest in their diverse talent pool and address the various workstyles and preferences of their workforce. One solution is to provide amenities that transform office spaces into flexible, people-centric, and purposeful environments. A workplace that is purpose-driven can engage employees across all levels, and the most sought-after office amenities play a role in driving this kind of engagement within the workforce and attracting new talent. Smart café-style spaces to work and socialize, flexible innovation hubs, and indoor-outdoor connectivity are just a few amenities that have the greatest value and deliver the highest impact for users. Increasingly, it is important for organizations to offer the right mix of amenities that encourage connection, support different work behaviors, and integrate a positive office culture.
Addressing the needs of different generations and workstyles requires that organizations incorporate a mix of spaces and provide more choice to individuals and teams
— Elizabeth Brink, global work sector leader, Gensler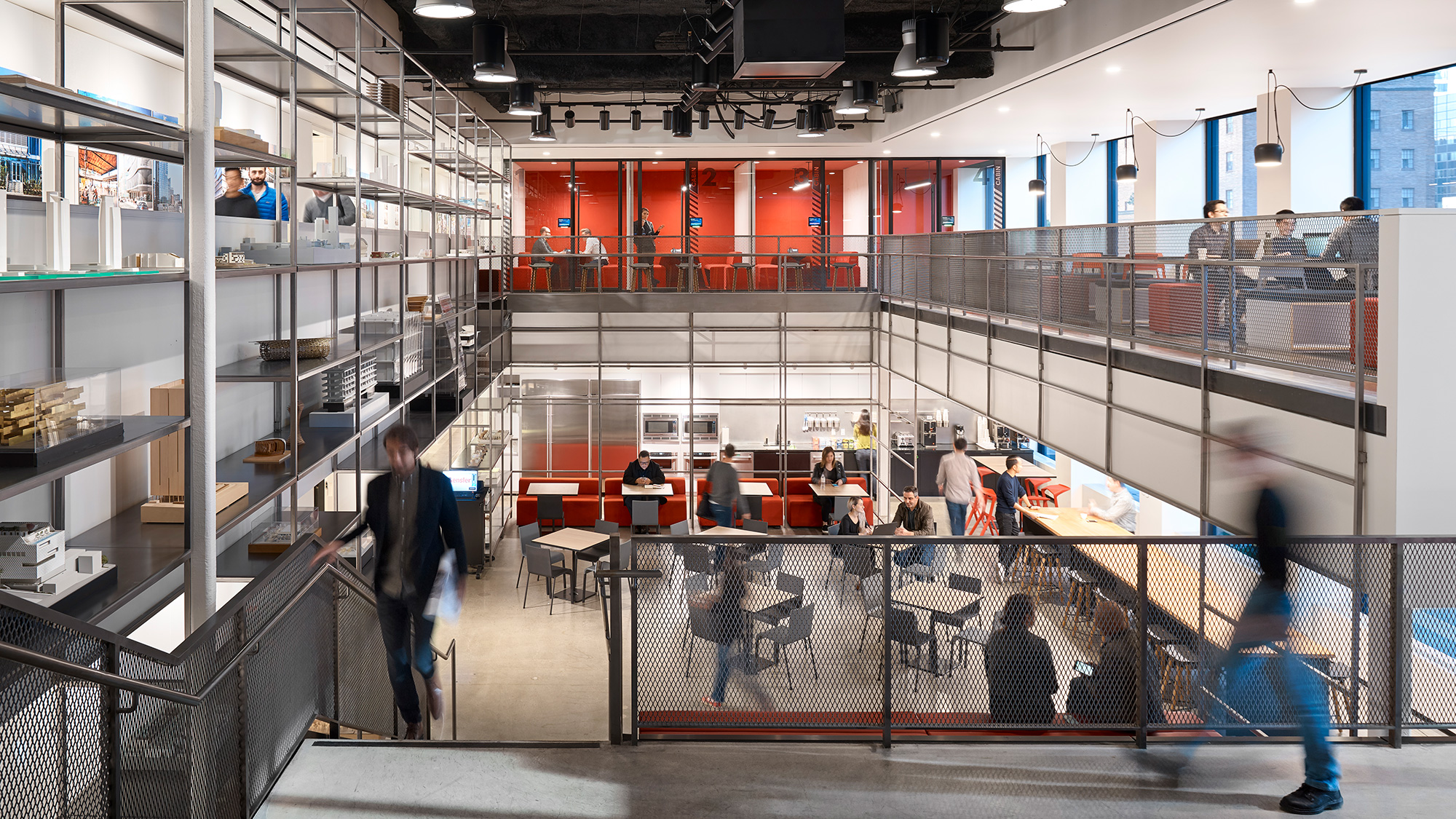 Design Forecast Local initiated a robust conversation about changes in the workplace that have resulted from changing market and socioeconomic conditions in Las Vegas. As more mobile and agile workers are untethered from their desks, there are more opportunities that arise — from embracing common seating areas to striking a balance of the types of amenities that employees want and those that contribute to office productivity and creativity.