Designing Vibrant Communities
Vibrant communities are the building blocks of our fast-paced, increasingly urban world. To thrive, communities must be connected, resilient, healthy and inspiring.
The world is undergoing massive urbanization at an unprecedented rate. Between 2000 and 2050, the globe's urban population will double from about 3.6 billion today to 7.2 billion, according to the United Nation's Human Settlement Program. To put this into perspective, in the next 35 years we will need to build a city the size of London every month to accommodate urban population growth. Let that sink in: one London every month, for the next 400 months.
This raises key questions: What kind of cities will we make? And what kind of cities do we want to make?
The scale of the task at hand is daunting, so we propose beginning with the building blocks of cities: communities. We see communities as the foundations of a dynamic, interconnected network of services and relationships that position cities to thrive. As we look to build vibrant communities, we will design places that are connected, resilient, healthy and inspiring.
CONNECTED
The economic and social pull of cities is all about connection, and linking people goes beyond infrastructure. Fostering successful connectivity in urban planning accounts for journey times, access to green spaces and cultural institutions. Transportation and communications grids are only one element of a truly connected community; social engagement is critical, too. Cities and neighborhoods that increase connectivity between people, places and the things they need become more dynamic and vibrant.
An example of how Gensler designs to connect people to place can be seen in our work at the Town Hall Apartments and Center on Halsted. These two projects, encompassing housing, health and wellness, retail design, a community center, and a vibrant streetscape do an exemplary job of connecting Chicago's LGBTQ community to the neighborhood it calls home.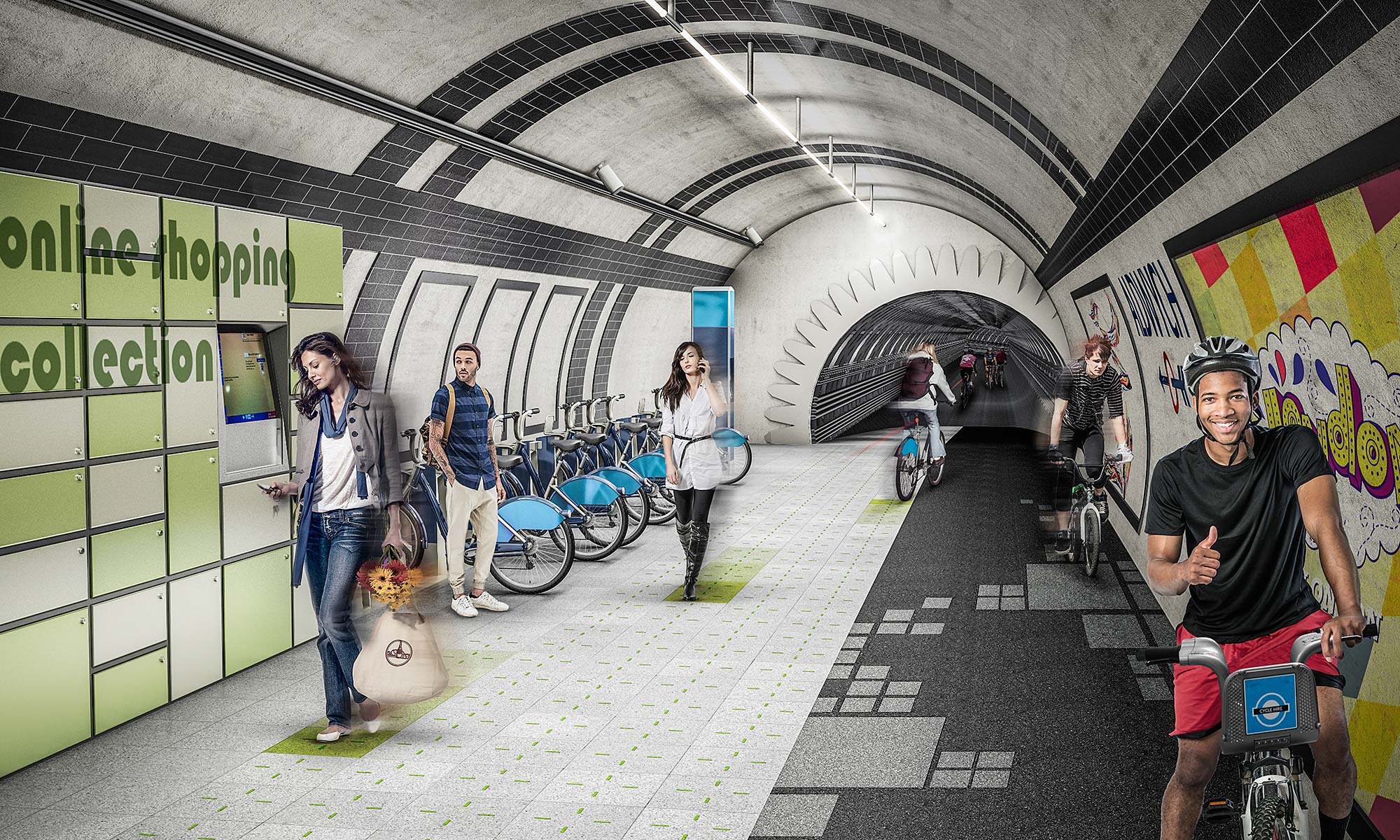 RESILIENT
Designing resilient communities means creating places that are able to adapt to change and quickly recover from environmental, social or economic shifts. Resilience acknowledges that communities will face change – sometimes dramatic change – and prepares them to weather it.
Resilience is a key component of city life because planning and urban design strategies that anchor a city's growth rely heavily on the uninterrupted operations of myriad critical facilities, from hospitals and data centers, to the local university campus, cultural institutions, and transportation continuity plans. Each of these urban institutions can learn from one another, and as they overlap and share services, their convergence results not just in greater efficiency, but also dynamic synergies.
HEALTHY
Public health and the design of cities are inextricably intertwined; the way we build our communities has a profound affect on our physical and mental health. In addition to providing for all of our basic needs — shelter, food and the space to move around freely — healthy communities ensure residents benefit from access to education, housing, jobs, the ability to live without fear of violence, freedom from environmental hazards and a meaningful built environment.
Whether designing cities that are walkable, integrating artwork to ease the mental pressure of urban life, or incorporating green spaces in the densest downtown core, design can create healthier communities.
INSPIRING
In the world's most livable cities, arts and culture blend with bustling business, shopping, and entertainment districts to create desirable places to live, work and play. These leading cities inspire and connect inhabitants, while promoting the healthy lifestyles that make them places where people enjoy spending time and achieve prosperity. Around the world, people are moving to urban cores, drawn there by a desire to belong and engage with communities of distinctive, authentic character.
Often, it's beauty where we least expect it that inspires delight. San Francisco International Airport's (SFO) accredited museum collection, integrated throughout its terminals and public spaces, is a great example. SFO deftly melds a museum with an airport – with fantastic retail design and the feel of a boutique hotel in Terminal 2 and Terminal 3 – to create an inspiring experiential and functional environment where pleasure endures in passenger memories.
WELCOME TO THE VIBRANT CITY
Cities that are designed people-first enhance the public experience and bring solutions to urban planning that are connected, resilient, healthy and emotionally rich. By privileging the individual experience and learning from the past, we focus on sustaining the relationships that make cities viable in the century to come. That's why we see the next generation of cities as a community of neighborhoods, celebrating their roots and also emboldened with a creative spirit that embraces the future and its coming changes nimbly.