Flexible Workspace is on the Rise in the U.K.'s Corporate Sector
By Alice Dubot
Gensler paired up with the British Council of Offices (BCO) to investigate the rise of flexible workspace in the U.K. corporate sector. Among the key findings uncovered by the research, which was presented in October 2019, we found that 40% of flexible space users would rather work from a conventional office, raising questions regarding the future of these types of space solutions.
The 2019 Rise of Flexible Workspace in the Corporate Sector report aims to identify the drivers and barriers to the adoption of flexible space for large corporate occupiers. This has been achieved by documenting and analysing the perspectives of large corporates' hot-desking, leasing, or co-managing flexible space — as well as end-user experience. The study led to the identification of five core models, spanning from externally managed to internally managed coworking space.
Understanding users' needs
In recent years, coworking has expanded from the domain of freelancers and start-ups — people looking for alternatives to traditional or home offices — into the corporate realm. In the United States, the Gensler Research Institute's U.S. Workplace Survey 2019, found that 14% of respondents employed by companies with 100 employees or more spent part of their average week working from a coworking space.
Despite this rising trend, the BCO study revealed that 46% of people employed in consulting services would prefer to return to a traditional set-up, compared to 37% in financial services. This is because many companies are still dependent on a high degree of spaces with individual focus needs, as stated by Cesar Jeri, Digital Workplace Strategy Lead at Verizon.
The most mature U.K.-based corporations in the context of implementation of flex working that were part of the study have adopted a feedback-collection system on user experience which allows them to have a better understanding of the kind of spatial settings that enable employees to boost their productivity and improve wellbeing.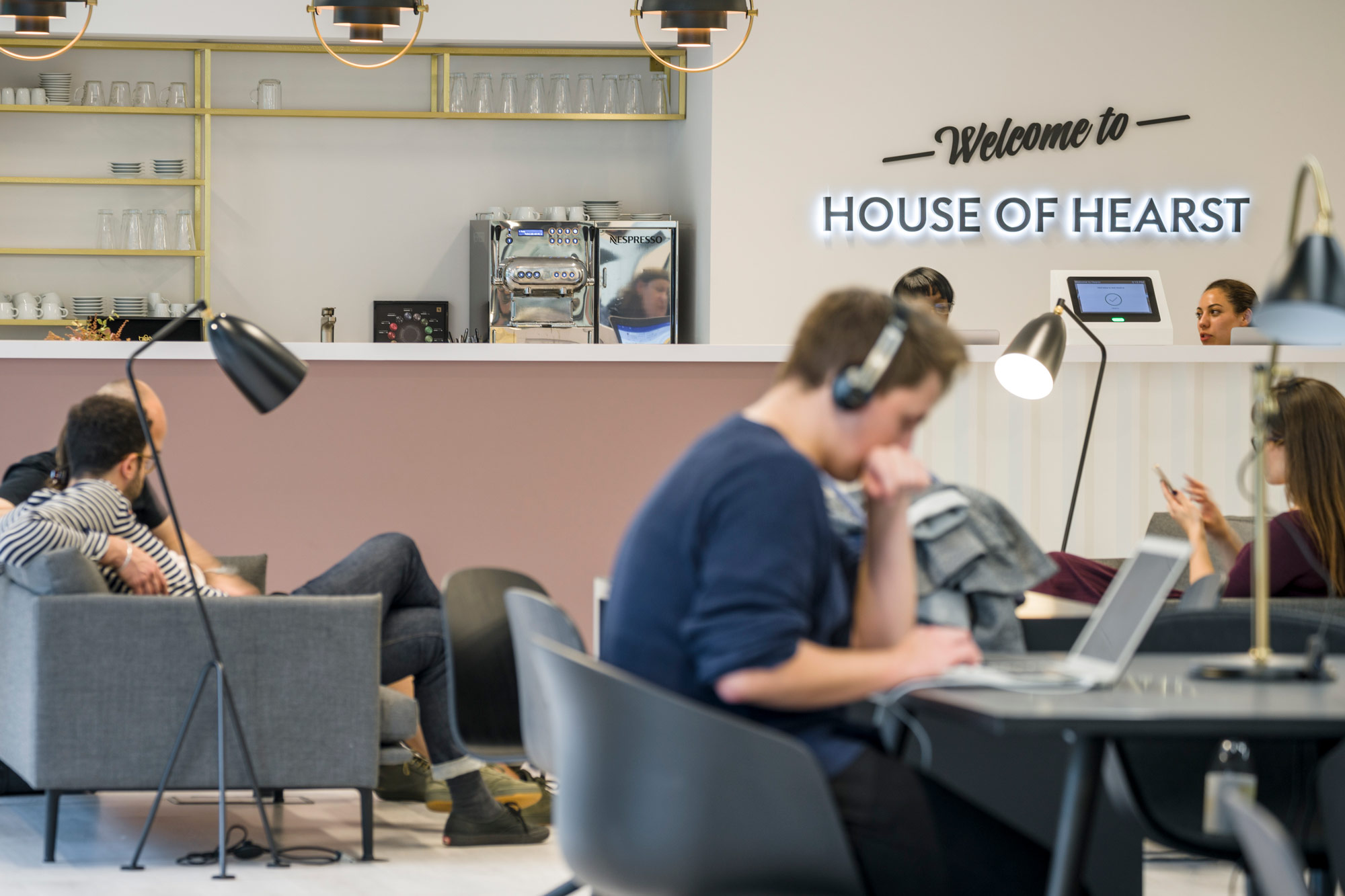 Geographical disparities
The BCO survey results indicate that end users' overall satisfaction with flexible space in London is lower than in other regional cities. This could be attributed to higher densities, higher pressure on space and resources, or higher costs that lead to higher expectations.
Corporate entities are now seeing the benefits of developing coworking areas within their real estate portfolio or leasing a private area in a shared service space. Hence, collaborative or shared spaces were rated as the top three spatial components in the user survey conducted for this study:
69% agreed or strongly agreed that their workplace helped them to collaborate more;
57% of flexible workspace users reported being happier at work.
However, only 29% of the respondents agreed or strongly agreed that the flexible workplace had increased their efficiency for tasks where they needed to concentrate — versus 38% who disagreed.
Flexible spaces need to address personal preferences while providing a wide variety of work settings, specifically the ones that offer more intimate alternatives to the open-plan office.
Flex workspace as a means to disrupt business-as-usual
While the desire to experiment with new ways of working represented the initial motivation for corporations to make use of coworking spaces, companies are increasingly employing these spaces as a means to transform their business processes, trigger new collaborations, and keep up with industry trends. Hence, the report informs that U.K. large corporates are currently using one or combining several of the following five models:
Individual membership to a coworking space
External agile project space
Private office space in a coworking area
Flexible space in the company's office
Alliance with a service provider.
When analysing which model can better fulfill the needs of U.K. corporations, the research shows that large corporates are more inclined towards adopting a private office space in a coworking area (Model 3). However, the co-branded flexible space approach (Model 5), where a company partners with a service provider, is on the rise. Increasingly, big corporations see the on-boarding of a third party as a beneficial process for the management of the facility, whilst increasing the occupancy rate of their real estate assets.
In light of these current industry shifts, the report anticipates the following future workplace trends for the U.K. and beyond:
The future workplace will be more of a service and experience than a product.
Data will play a huge role in bringing together experience, space, and social dynamics contributing towards productivity
There will be a rise in hospitality-driven workplaces that prioritise amenities and convenience
The workplace will be seen as a place for up-skilling and creative problem-solving
Given the ongoing geopolitical shifts, there will be a rise in globally connected flex spaces as a wider platform of touchpoints that allow corporations to have a presence in new markets without setting up a base.
The full report, The Rise of Flexible Workspace in the Corporate Sector can be downloaded here
For media inquiries, email .