From Parklets to Placemaking: Reimagining the Future of San Antonio
November 12, 2021 | By Dick Lew, Jonathan Olvera
As we emerge from the pandemic, we have a unique opportunity to reimagine our cities. While many people are leaving larger metropolitan areas for smaller ones or the suburbs, there is still a desire to live in urban environments. In fact, Gensler's 2021 City Pulse Survey found that people who feel their neighborhoods are beautiful, authentic, safe, clean and pedestrian-friendly are more likely to want to stay. How do we go about making our cities more accessible and equitable? One such effort is to increase the number of walkable communities, inspired by the 20-minute city concept, which calls for homes, schools, grocery stores, and other services to be located within a 20-minute walk or bike ride.
Thinking about how our streets can be redesigned for more pedestrian interaction is the spirit behind Park(ing) Day, an international movement to reimagine city streets for activation, play, and walkability. At the invitation from the 80/20 Foundation and Centro San Antonio, local organizations that provide grants to foster San Antonio's young entrepreneurs and tech workforce to activate the urban core and downtown district, Gensler San Antonio and our partner, Alpha Millwork, collaborated on a parklet exhibit at the local Park(ing) Day event, which took place in September.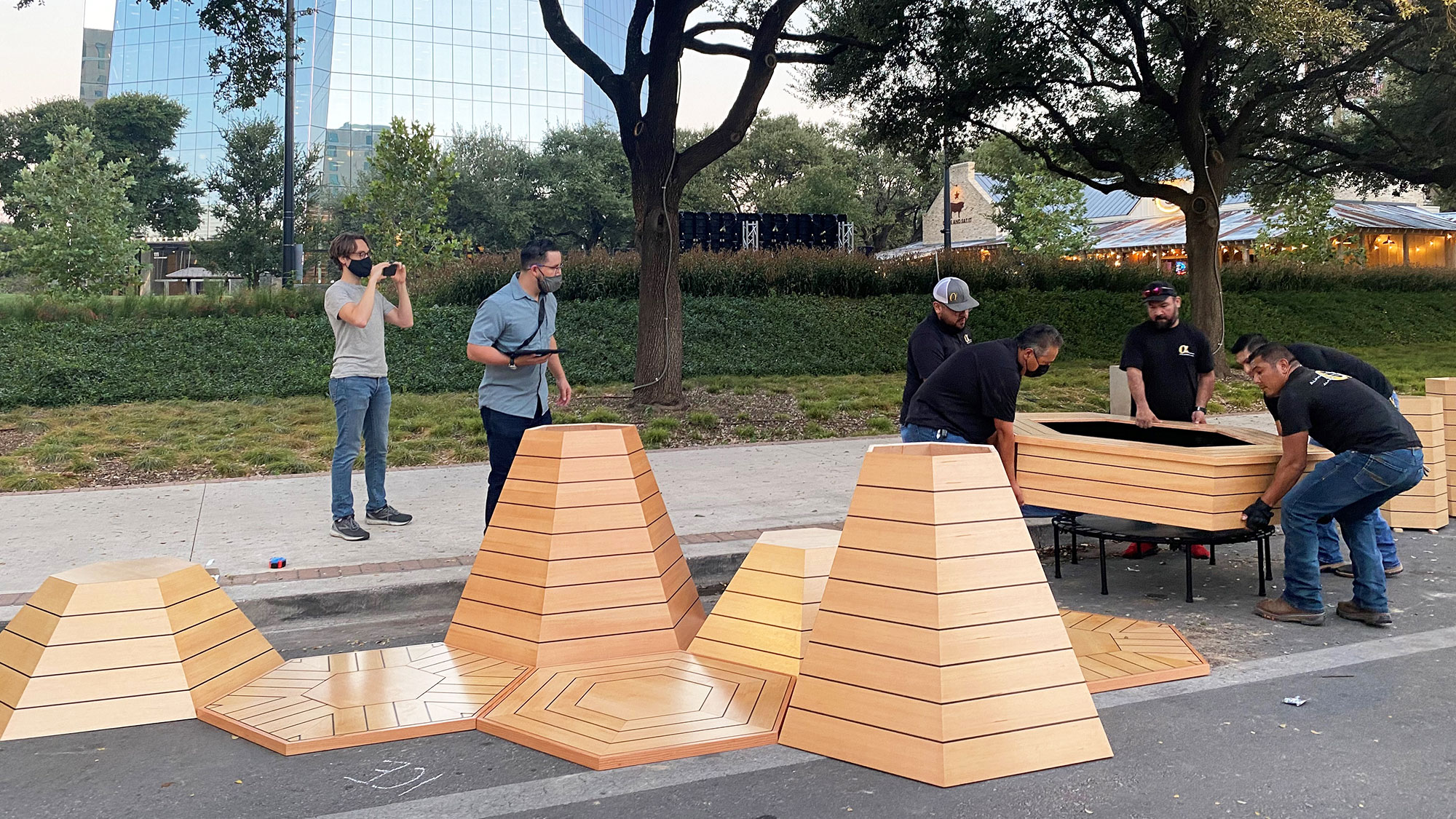 Situated on North Main Avenue, a main thoroughfare in downtown, the parklet is comprised of modular "Activation Mounds." It was inspired by the rolling topography in the adjacent Legacy Park and the geometry takes cues from the dynamic massing of the nearby Frost Tower. The goal was to provide visitors with opportunities for bike parking, play, reading, refreshments, or relaxing.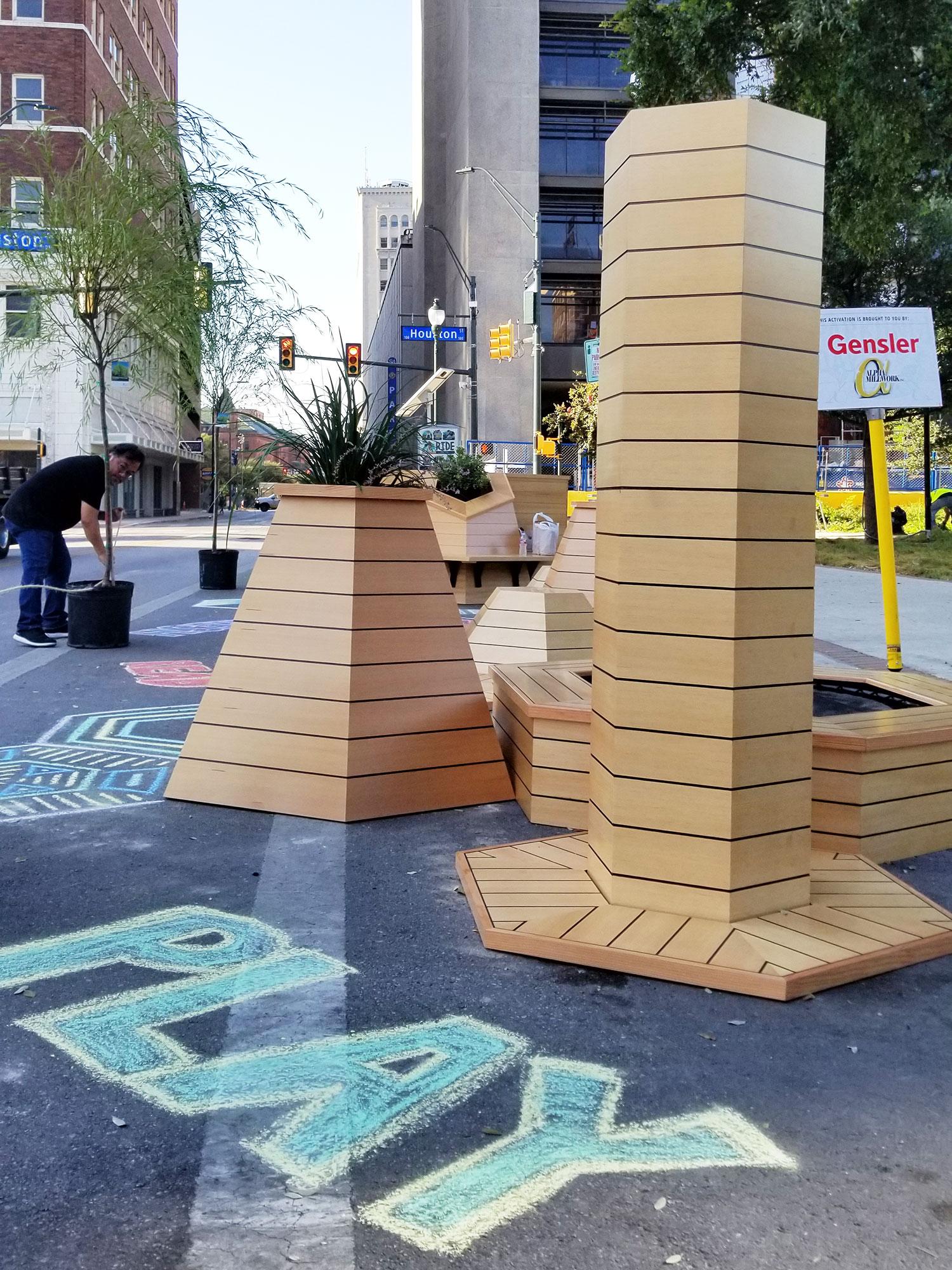 One of the most popular mounds featured a trampoline, a huge hit with kids and adults alike. Another mound was dedicated to a book repository to promote reading initiatives and book sharing with the community using donated books from a recent Gensler book drive.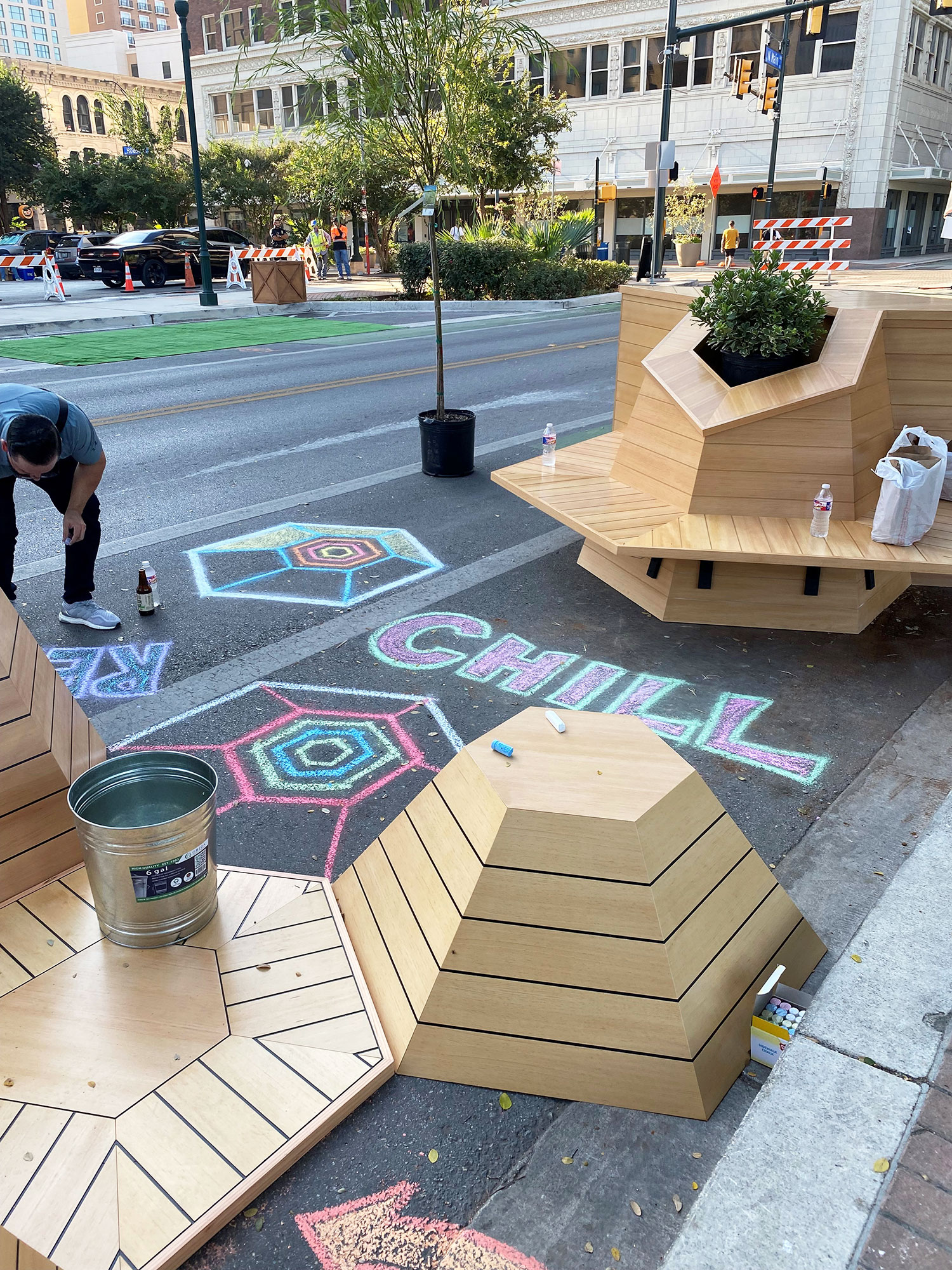 Two of the mounds stored cold beverages and featured a pull up space for bikers to park off the adjacent bike lanes. The bike pod included an integral wraparound bench that transitioned into a drink rail. The remaining mounds were used as planters and bench seats, encouraging passersby to take a respite from their regular day or hang out after work.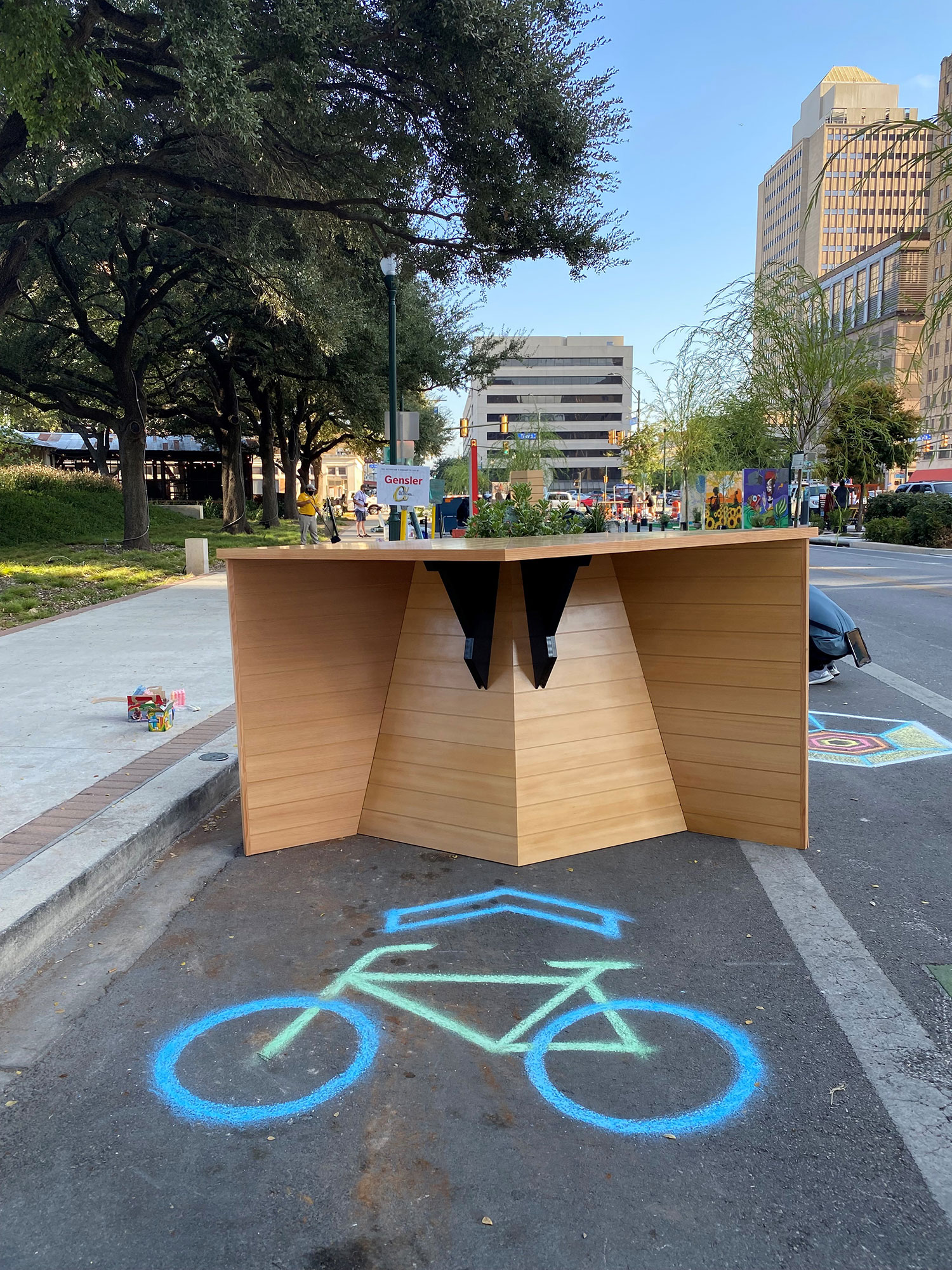 The parklet is a small gesture of what we can do as designers and problem solvers to activate the future of our cities. It's a lesson that large cities can still connect and evolve with design-sensitive solutions to mitigate growth implications and socioeconomic imbalances. While Park(ing) Day is a temporary transformation, these design explorations can lead to more permanent solutions for creative placemaking, as well as increase pedestrian engagement and well-being in urban landscapes, ultimately giving people a reason to interact with their cities.
For media inquiries, email .