Micro-Fulfillment: The Next Step to Faster, More Efficient Last-Mile Delivery
September 05, 2023 | By Brion Sargent
Editor's Note: For more information, read the related blog post on "Distribution Center Design and Last-Mile Logistics."
During the pandemic, there was a tremendous surge in online shopping, more than had been expected. As consumers made purchases, they wanted immediate service with fast, free delivery, and they expected accurate and efficient order fulfillment.
Now, as consumers have become accustomed to a certain way that they like to shop online, the need for even faster, more effective order processing is even more essential. The 2022 State of Shipping Report reveals that 62% of shoppers expect internet orders with free shipping to arrive in three business days or less. Benefits like two-day and same-day shipping are in high demand.
According to Forbes, micro-fulfillment is one strategy to use to help cater to the need for speed. Micro-fulfillment is a model that places small-scale warehouse facilities in densely populated areas closer to the consumer to improve delivery times. This allows products to be stored closer to consumers who want them and reduces the need for shipping goods from long distances.
New research from Interact Analysis shows that just under 7,300 automated micro-fulfillment centers (MFCs) will be operational by the end of 2030, up from just 86 at the end of 2021. Much of this growth will come from large grocery retailers, accelerated by the boom in contactless shopping during pandemic restrictions.
The growing trend will be for companies in urban areas or regional population centers to place an infill warehouse development, a repurposed existing building, or a backroom of an active retail store, or a store converted for fulfillment only. These transformed locations turn non-performing real estate into supply chain assets.
While there are no hard-and-fast rules, an MFC is typically 3,000 to 10,000 square feet and can hold up to 15,000 different items. Highly compact designs allow for more products per square foot than a conventional warehouse.
Smaller companies are also projected to continue pushing into the MFC game due to its entrepreneurial template. It's a way for modest operators to compete with the largest e-commerce providers to distribute goods and services and save money. Experts estimate that micro-fulfillment reduces cost per order by 75%.
On the other side of the coin, the delivery of goods in a last-mile scenario is still the least efficient part of the supply chain, accounting for up to 50%, depending on the industry, of the total delivery cost. Large e-commerce retailers are currently willing to assume these costs to build their infrastructure and command market share.
Brands looking to save costs and gain a competitive advantage are using strategically placed distribution centers that are essential to the operation, such as MFCs, to alleviate last-mile challenges.
For these brands and others, it's imperative to know the specific design requirements for converting or constructing new distribution and logistics centers. Below are five recommendations for effective site selection to meet the challenges of last-mile delivery:
1. Pay attention to zoning and building codes.
Last-mile delivery models are centered on 7-9-mile delivery ranges (optimum), and many e-commerce companies are finding that available warehouse space is becoming harder to find near customer densities and convenient traffic routes.
Some e-commerce giants are buying up or tying up available properties in or near urban areas and outlying suburban industrial zones. The availability of workable sites is low and a variety of building types, building sites, and sizes are now being considered if the location is correct.
But these types of conversions bring their own unique sets of complications, from zoning and building code issues to building conditions. Converting a building from one use (occupancy type) to another requires a greater level of study. And this due diligence should be done in advance. A lot of time and money can be spent on a transaction that will cost too much to convert or take too long for entitlement. With these challenges, underperforming retail sites have become an ideal option for MFCs.
2. Understand the continuous movement of goods and vehicles on site, to the site, and to the customer.
The successful execution of an e-commerce logistics center relies on the ability for uninterrupted movement of goods. Vehicle movements and flow must be carefully considered, mapped with frequencies and durations calculated to ensure that throughput goals can be met. Separate and distinct traffic paths with little or no cross-traffic conflicts and the avoidance of complex turning maneuvers explain the need for a sizable site.
For example, a typical grocery last-mile fulfillment site may need to process 250 deliveries per hour at peak. Loading each vehicle in single file would allow only 14 seconds per vehicle, and the line of vehicles would stretch for about a mile. This scenario illustrates the importance and necessity of providing an efficient e-commerce processing solution.
3. Early dialogue with local officials is paramount.
With the emphasis on materials handling in these facilities (some do not store goods on site), since they usually do not fit neatly into an occupancy use or zoning district category, it's critical to have conversations with local authorities early so they understand the concept and operations. When maneuvering a project through local government approvals, there is no better time spent.
4. Focus on how materials are managed.
Most retailers understand store layout but haven't considered stocking analytics for efficient order assembly. The execution of the interior materials handling system must work in coordination with the building's vehicle access points. The layout of these systems requires special knowledge and a high level of understanding of the retailer's material handling workflow.
Companies transitioning from using app-based delivery services to in-house operations (via MFCs) can have a tough time shifting their thinking from their traditional model, where the customer comes to them, as opposed to pushing their product to the customer. Last mile is expensive and can be inefficient if the focus is not on an integrated material handling process.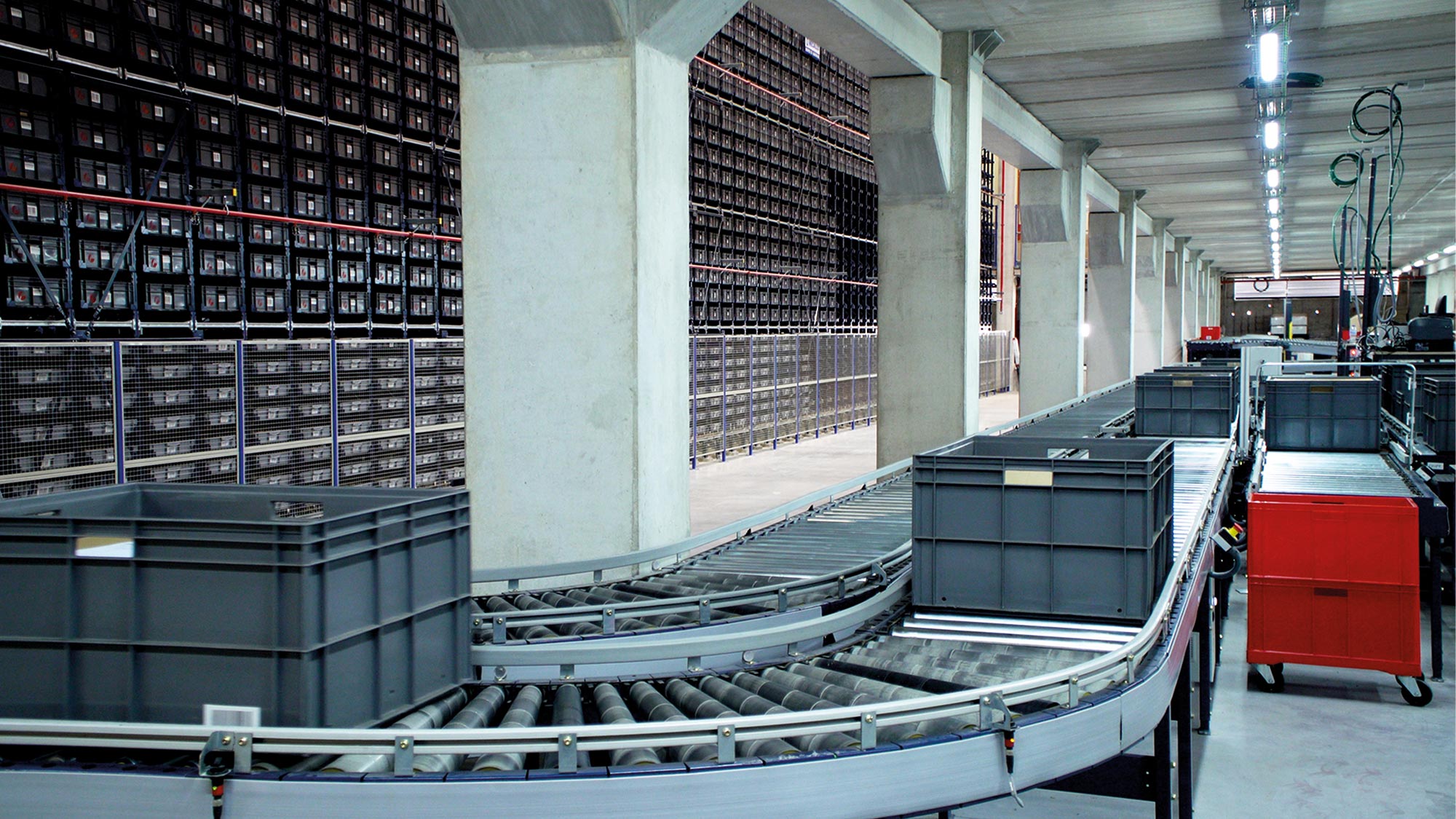 5. Align location to market.
Not all available sites are suitable for a particular market. Grocery delivery is completely different than package delivery. Retailers are branching off into markets such as pharmaceuticals, medical supplies, paper goods, and other specialized product lines. As more specialization occurs, the selection of a site must be tailored to demographics, customer or household income, proximity to customers, turn-around time for deliveries, transportation access, and delivery methods.
As we see more clients moving into the MFC space, the pressure to deliver suitable facilities will only increase. Successful delivery of these projects demands a knowledgeable team who can rapidly evaluate potential properties prior to site commitment. Gensler and its consultants consider these numerous elements to take a site that is simply available and make it viable.
For media inquiries, email .