Pilots in Practice: Key Insights Shaping the Future of Work
September 21, 2023 | By Corina Ocanto, John Cantrell
In early 2021, we highlighted the importance of workplace pilot programs, advocating for innovative trials and observational findings to refine new strategies supporting the shift toward a hybrid work model. Since then, we've gathered considerable insights into the ongoing journey that organizations and employees undertake to adapt workspaces to the hybrid workforce's requirements (as extensively highlighted in our 2023 Global Workplace Survey comparison). From that study, less than half of surveyed workplaces provide effective spaces and excellent work experiences, while one-third lack either.
Over the last few years, many clients have relied on surveys to collect feedback on several issues related to hybrid work. While employee surveys offer a democratic means of gathering feedback, whether more aspirational, tactical, or logistical, we must ask, "When does aspiration translate into action?" Since 2021, we've observed that stringent economic climates and competitive capital markets have underscored the importance of workplace pilots as an essential tool for enhancing experiences and understanding how to scale and prioritize investments.
While the power of the workplace pilot is widely recognized, the pressing question remains: Where does one start, and what types of insights can one expect? We've outlined some strategies and considerations for executing a successful workplace pilot.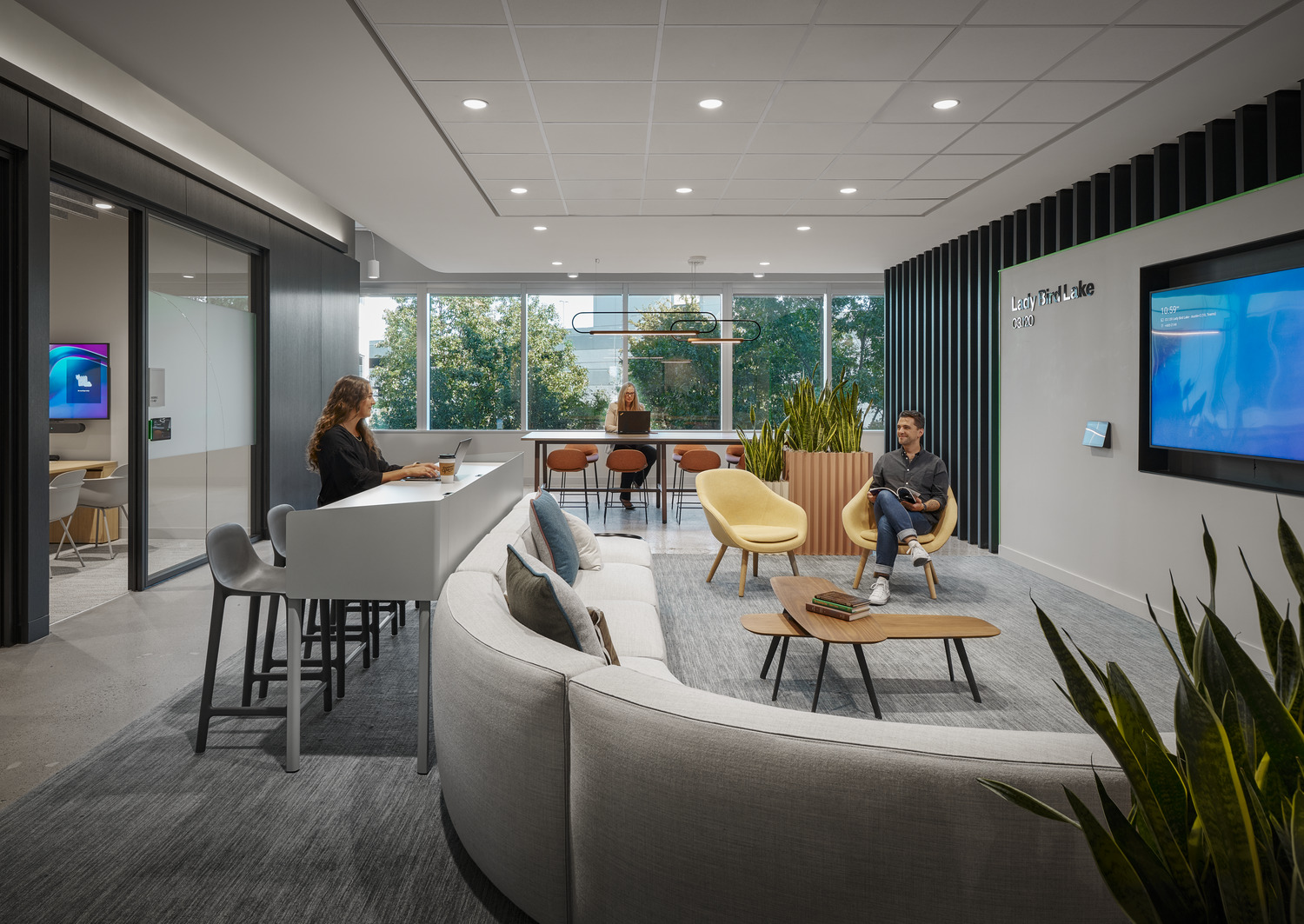 Have a Purpose: How You Learn Is as Important as What You Learn
A methodical approach is crucial as it helps to consider the dynamics of the control group that could potentially impact results. A few points to consider when structuring your pilot are:
Transparency is essential. Let your objectives be clear to the individuals and teams participating in your study.
Strive for balance in your research activities by harmonizing self-reported data with observational insights. Although surveys play a meaningful role, they cannot replace the depth and richness of personal engagement.Most employees appreciate direct engagement, preferring to express themselves in more complex scenarios.
Set an intention. Knowledge obtained without a guiding purpose or underlying hypothesis may fall short of delivering meaningful insights. Contextless data is comparable to an unsolved puzzle.
Amid the bustle of data accumulation, it's easy to lose sight of the end goal. Information overload can lead to 'analysis paralysis.' To avoid this, clearly identifying what you need to learn rather than what you could potentially learn is vital. This approach will also enable you to broaden your scope of possibilities.
Schedule a session with your strategic planner to define your purpose. To shape a pilot study, we use a simple but effective three-step framework, known as AIM:
Audience: Who are the stakeholders, and how will their involvement affect the outcome?
Intentions: What are your learning objectives, and which questions need answers?
Methods: Which research techniques are best suited to facilitate learning?
Determining your methods during your pilot design will give you the ability to integrate measurement methods into the design (i.e. through measurement tools such as sensors) and take advantage of existing controls and provide feedback.
A Focus on Focus
As we've heard in Gensler's 2023 Global Workplace Survey comparison data, employees continue to rank "to focus on my work" as one of the most critical driving impacts of workplace experience and effectiveness. But how much focus space in the workplace is ideal? And what types of spaces and seating best support deep focus work?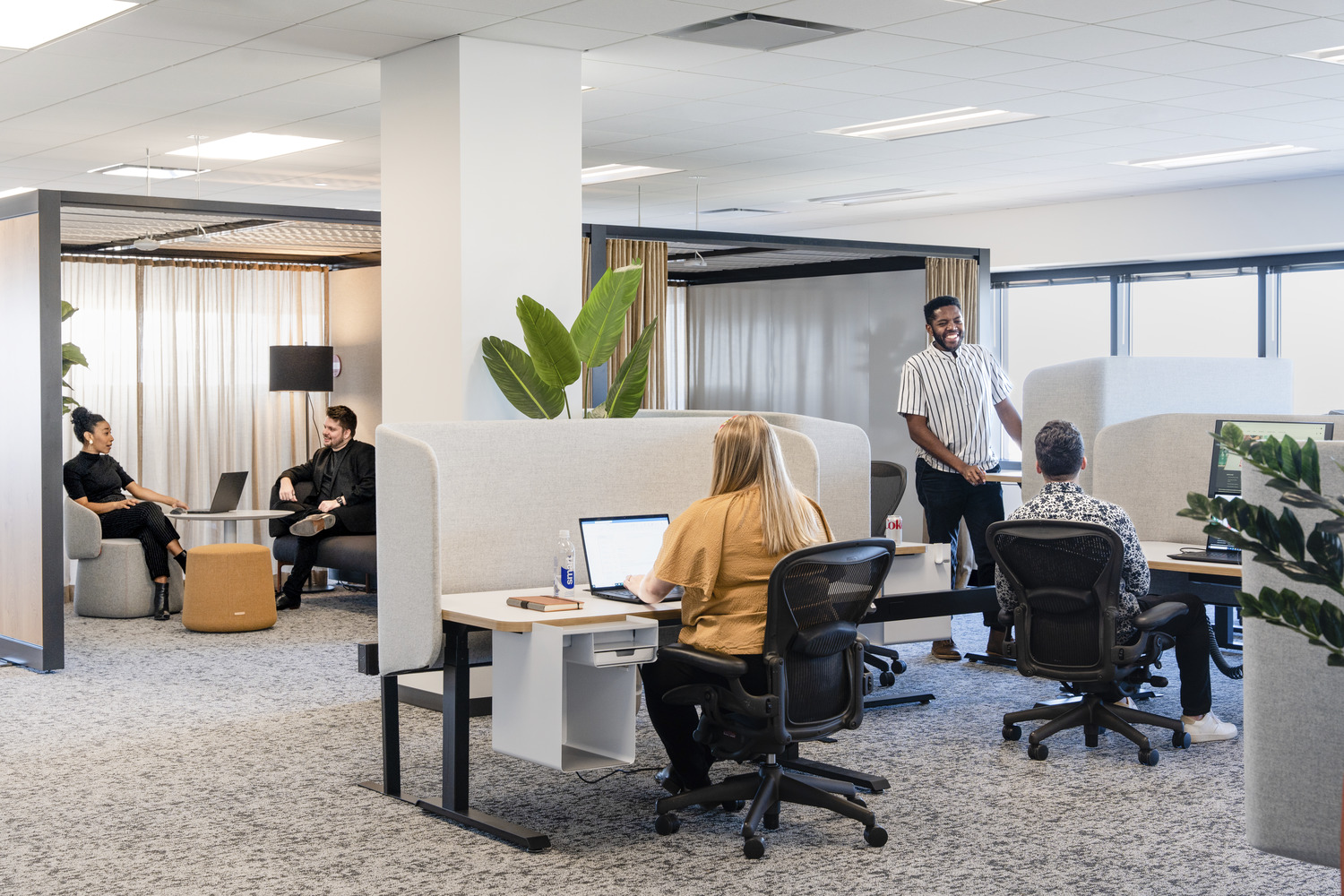 The Volume of Focus
Coming out of the pandemic, our observations indicate a near-equivalent time distribution between collaborative and focused work. For instance, one client showed that approximately 30-40% of office hours were dedicated to focused tasks. Employees initially arrive at the office for the benefit of collaboration and networking , but they often linger for the environment that best supports focused work. Our research posits that in the modern workspace, people are becoming an integral amenity. This understanding aligns with the broader insights we've gained regarding employee needs and preferences, drawn from our 12,000 global employee survey.
Our U.S. findings show that homes serve as excellent havens for concentration. Consequently, offices must now rise to this standard and strive to provide an environment that supports both visual and auditory privacy.
Focus Isn't (Necessarily) a Desk
Since the advent of the office, the desk has predominantly served as the benchmark for concentrated, individual work. After all, it's known as a "desk job" for a reason. However, our research shows that more recently almost half of focused work isn't being accomplished at traditional workstations, offices, or focus rooms. The choice appears to be much more subtle and informed by a mix of influences such as company workstyle, job function, and individual preferences.
By creating a pilot, one financial client was able to test survey responses from employees stating they could only accomplish focus work from a desk with a monitor. Utilization and observation studies in the pilot space — intentionally planned with few traditional desks — revealed that employees were in fact using cafe-like amenity seats and collaborative settings with laptops for individual work 40% of the time. With this information, the clients have since pivoted to a more flexible design to primarily accommodate a more nuanced allocation of seating types to support focus or individual-based work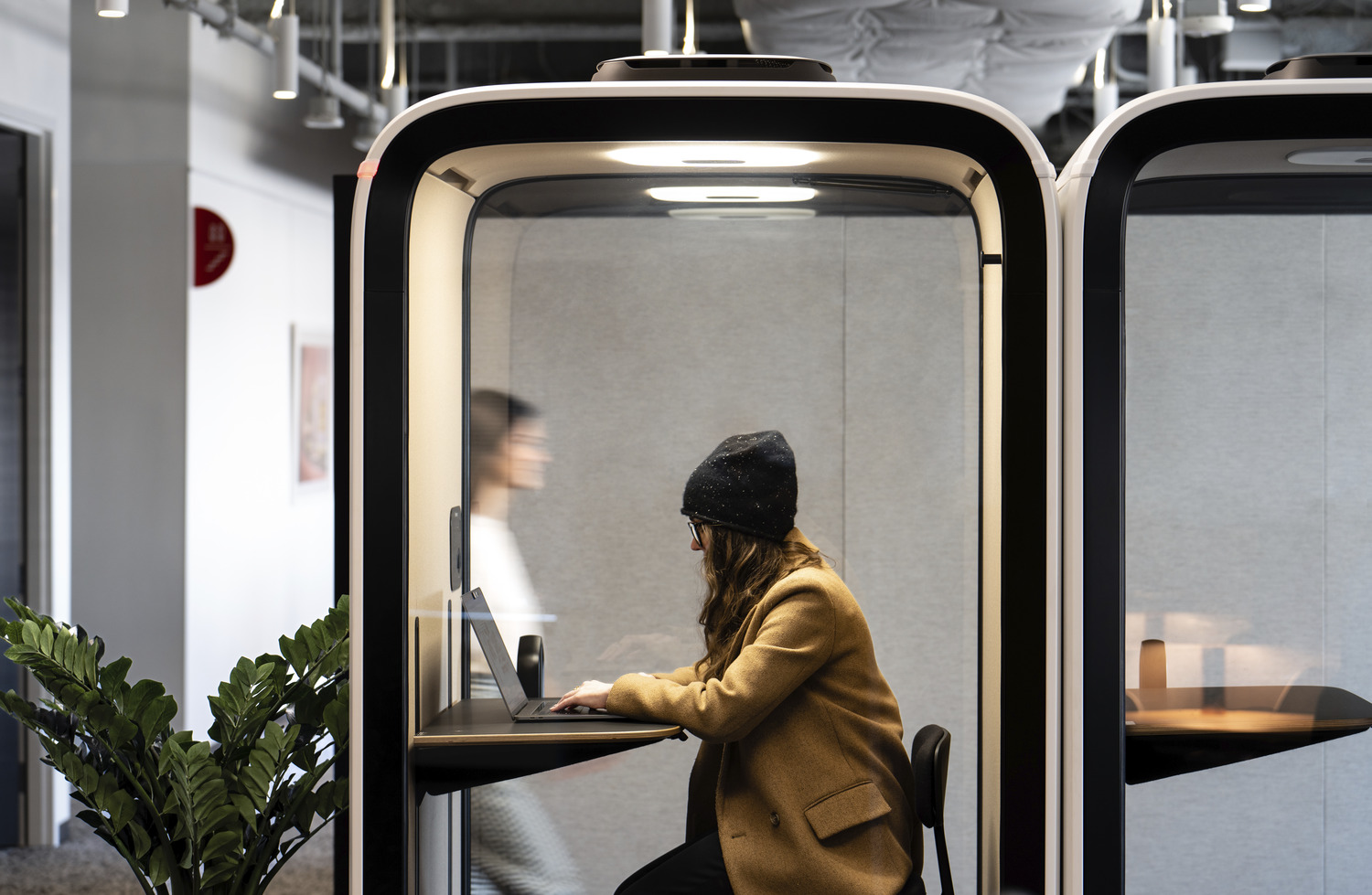 Ask, Don't Assume: The Value of Direct Engagement
On-site surveys that intercept and interview feedback mechanisms are invaluable tools for unearthing the reasons behind why something is appreciated or occurring. Rather than simply observing from a distance, direct engagement with employees allows for a richer and more nuanced understanding of motivations, perspectives, and experiences. By asking, instead of assuming, we foster open dialogue, encouraging employees to express their views freely and genuinely. This process cultivates a sense of shared ownership, helping to boost morale and foster a positive work environment.
For example, you may observe that a setting is underutilized, but when engaging with employees you learn that it might be because of a temperature or glare issue that wasn't accounted for. Asking questions can help clarify assumptions that might otherwise influence choice.
Observation alone can lead to assumptions that may not fully capture the complexity of human behavior and motivation. Conversely, direct engagement illuminates the why behind the what, revealing the complexities that might otherwise go unnoticed. It allows organizations to build more effective strategies, shape an engaging work environment, and make informed decisions that consider the authentic voices of their people. It's a practice that nurtures not just the individual but also the team.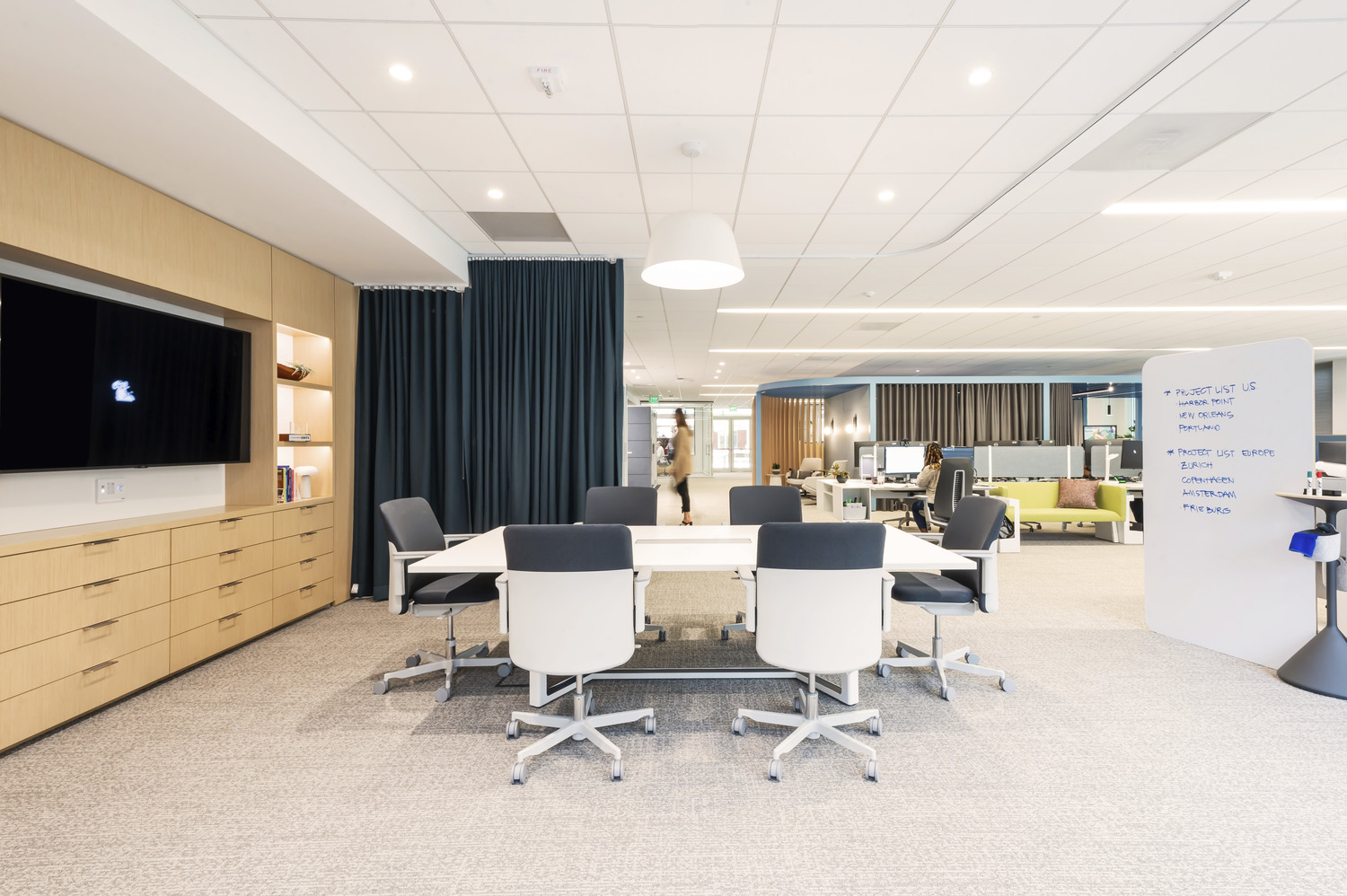 Context Is Key: Decoding Placement and Postures
An often neglected insight in observational studies involves the link between a furniture piece's use versus its placement in determining the 'why' behind preference and effectiveness. Physiological comfort factors such as temperature setting and proximity to others can significantly dictate usage and demand. Areas near exterior windows or along walking routes are often highly utilized. However, it's worth noting that layouts that face away from the window and circulation paths, or those that leave one's back exposed, aren't preferred. We tend to feel most at ease when we sense activity around us in the periphery, indicating these are the settings where employees tend to prioritize, balancing visibility with privacy.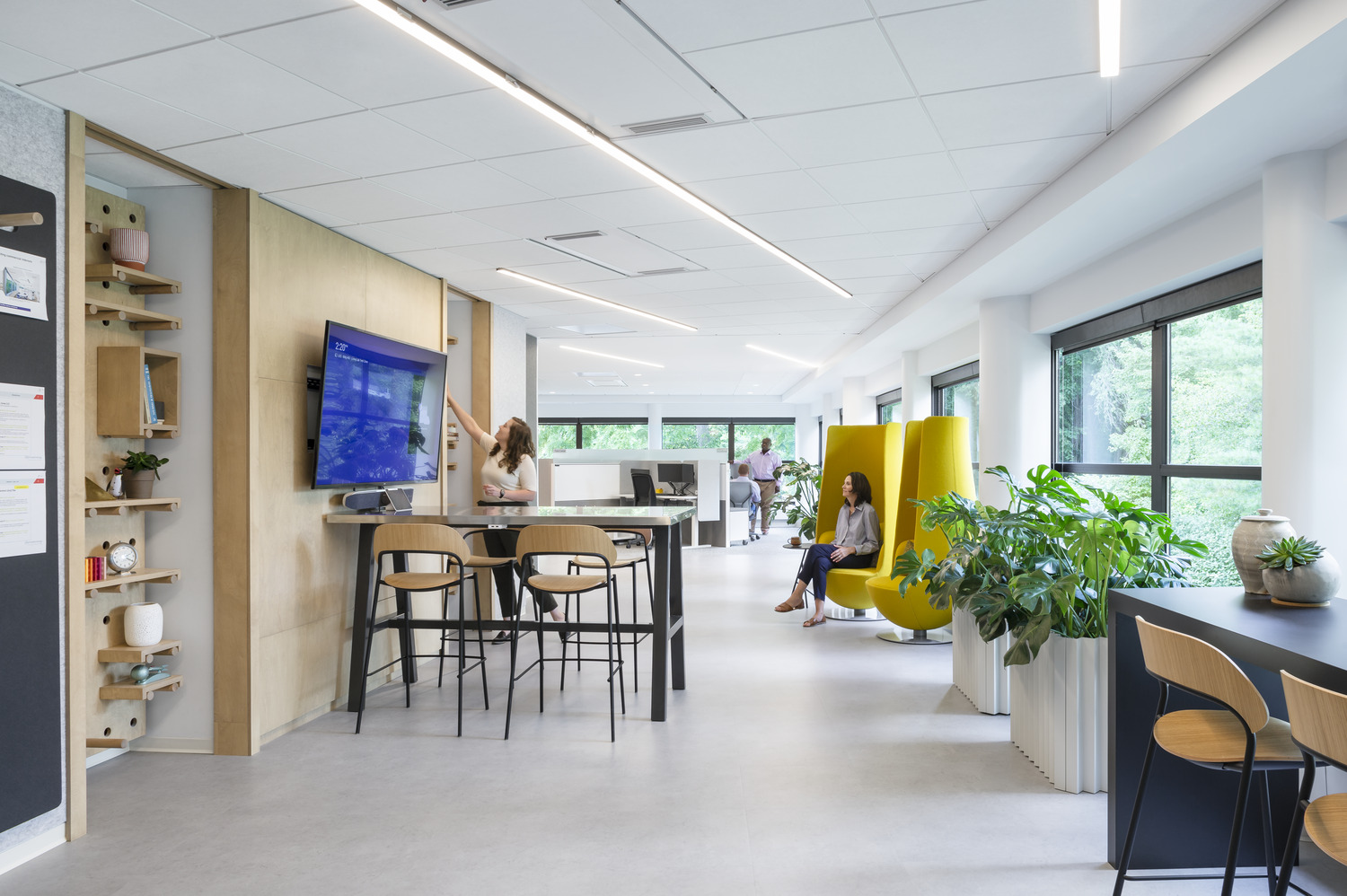 Pilots Are an Art and a Science
Designing a pilot program is a harmonious combination of creative and analytical thinking. The most valuable insights are derived when data and results are paired with a dash of empathy and are mindful of unpredictability and nuance when it comes to human behavior in the workplace. A truly successful pilot is open to both positive and negative feedback and is willing to adapt by actively engaging with users before, during, and after the exploration.
Knowing when to run a pilot study can also be an art. Some questions about workplace futures are more suited to pilot testing than others. If you're thinking about exploring your own workstyles, Gensler's strategy team can help identify and create the right questions, pilot scale, and feedback loops that will best uncover the right solution for your organization's needs.
For media inquiries, email .