Rethinking What Museums Can Do for Communities — and How We Design Them
September 14, 2022 | By Robin Klehr Avia, Bevin Savage-Yamazaki, Hans Neubert
For centuries, museums were often experienced as cultural mausoleums — gatherers of artifacts and stories from our past. But today museums serve a greater purpose: beacons for a new future, a place to gather, learn, and be inspired. With the right vision and design experience, museums can be spaces to both educate and entertain their audiences in deeper, more nuanced ways, inspiring them to become better stewards of our communities.
Much like doctors take the Hippocratic Oath, there is an unspoken social contract among designers to create thoughtful public spaces through an inspired and inclusive process for the communities we build in. The first step to an inclusive museum is to create a diverse team. A multidisciplinary design team with different backgrounds and skillsets should think holistically about the building, interiors, and exhibitions as one single entity with a common goal.
Successful museum design incorporates a range of experiences and expectations, ensuring all members of the community feel like they belong. The very best of these experiences allow you to explore at your own pace and leave with a newfound sense of purpose and inspiration. These journeys are created through design, of course, but starting with a narrative arc is just as crucial to their success. Much like documentary filmmaking, good museum design is weaving together excellent storytelling and pacing to keep their audience interested. The visitor experience should seamlessly transition from didactic to delightful.
As designers, it is our job to capture the attention of museum visitors and keep them engaged throughout their visit. Today, that means experiencing the story rather than just observing it. In the current digital age, our attention spans are shorter than ever before — it's no surprise that 80% of visitors under 35 prefer a museum that integrates technology. This is especially true for institutions that are story driven and may lack expansive collections, where digital technology creates more interactive depth where traditional artifacts don't exist. This gives museums with smaller footprints more opportunities to expand their visitor experiences, giving people even more reasons to come back.
At the Jackie Robinson Museum in Lower Manhattan, we created digital touchpoints to help bring over 4,000 pieces of personal memorabilia on view to life. Self-guided touchscreens across the museum play historic videos, audio clips, and invite visitors to interact with real-time polls and sign pledges to act on causes they believe in. Another permanent exhibit features 42 video interviews from contemporary public figures about Robinson's impact on their lives today. Designing museums to be rich in experiences in this way affords each visitor the opportunity to connect and engage with the content on a deeper, more personal level.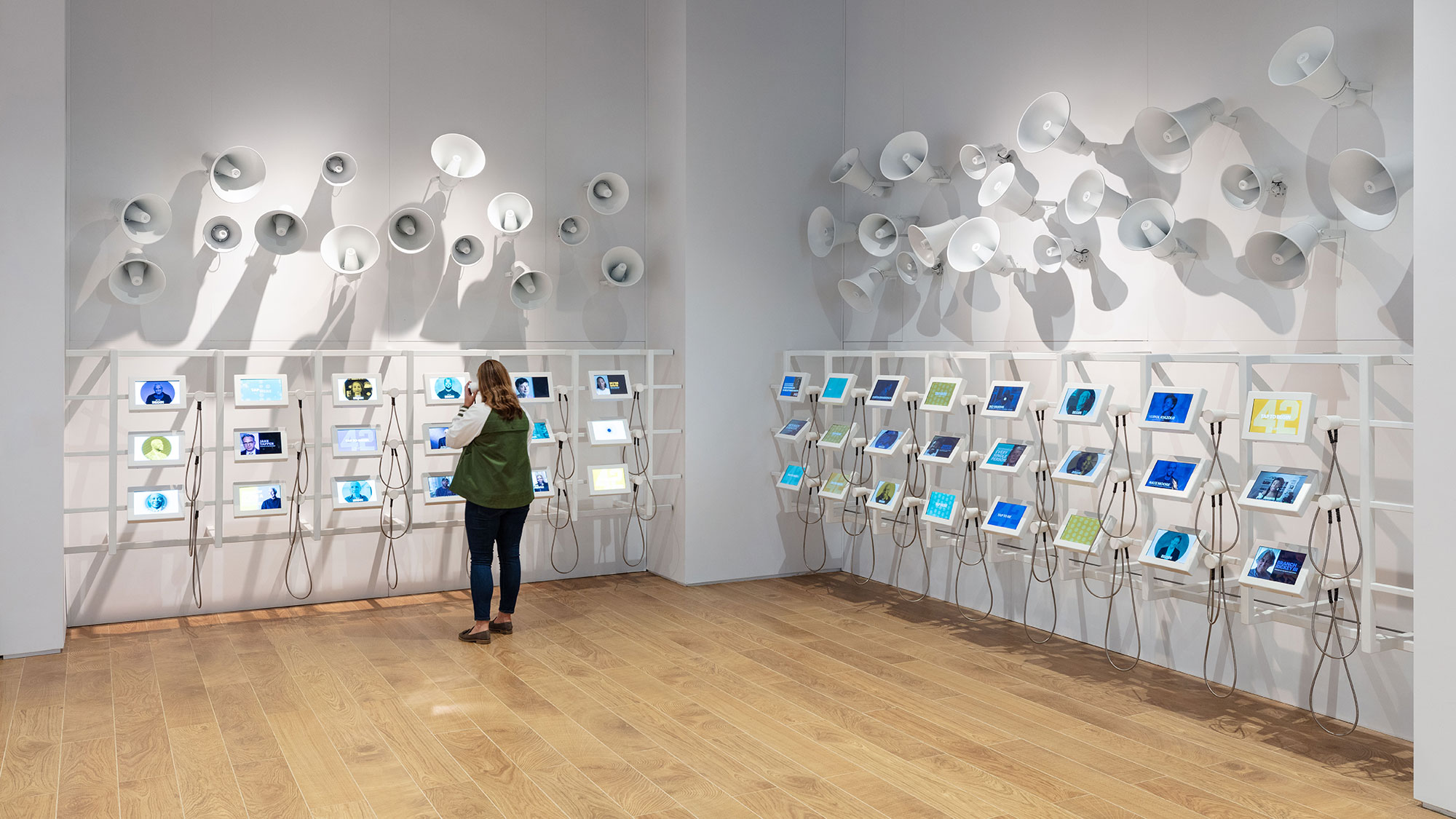 And designing for engagement and purpose means that we must start by listening to the specific needs of those in the surrounding community who will visit and use the spaces — thinking about what local groups will utilize them, what stories need to be told, and through which lenses. The Jackie Robinson Museum simultaneously features historic artifacts, the future of the racial justice movement, and integrates event space for the community to gather, celebrate, and reflect.
Historically, many museums have had strict "look, don't touch" policies, but the modern museum experience should encourage visitors to interact with the collection and the stories being told. Visitors should carry the experience they had with them beyond their visit to the building, how it made them feel, and the lessons they learned, moving them to act, by creating art, continuing to learn, protest, or to even raise money for a cause.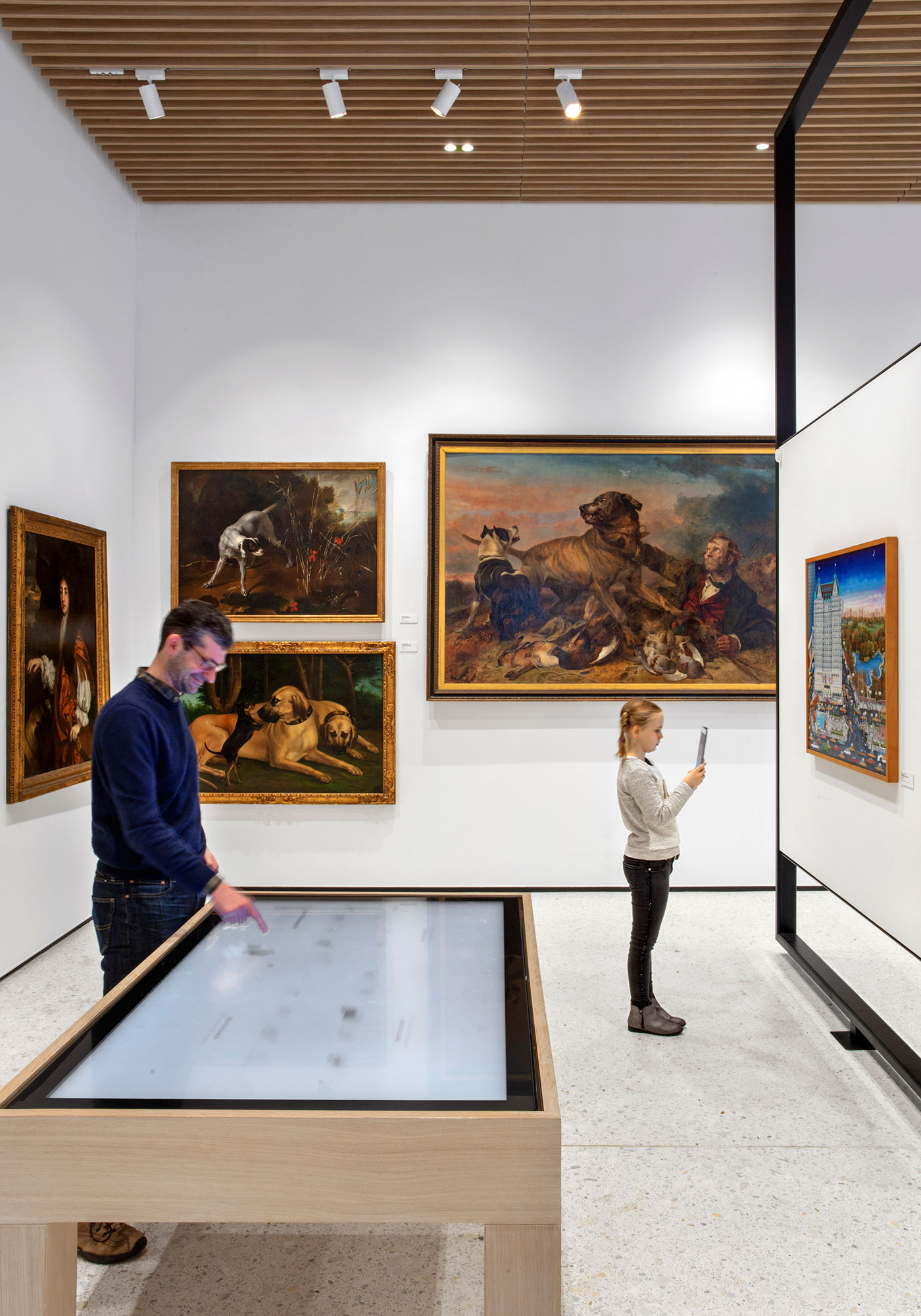 At the American Kennel Club's (AKC) Hall of State Museum of the Dog, we focused on creating hands-on activities that would activate the organization's mission and translate to better dog ownership at home. Digital experiences allow visitors to learn about different breeds' physical features, traits, and history — or even train a virtual puppy. We reframed an educational angle into an actionable outcome. The best art, architecture, and design evokes emotions. Our goal is always to design spaces that humanize history and help encourage reflection and self-discovery.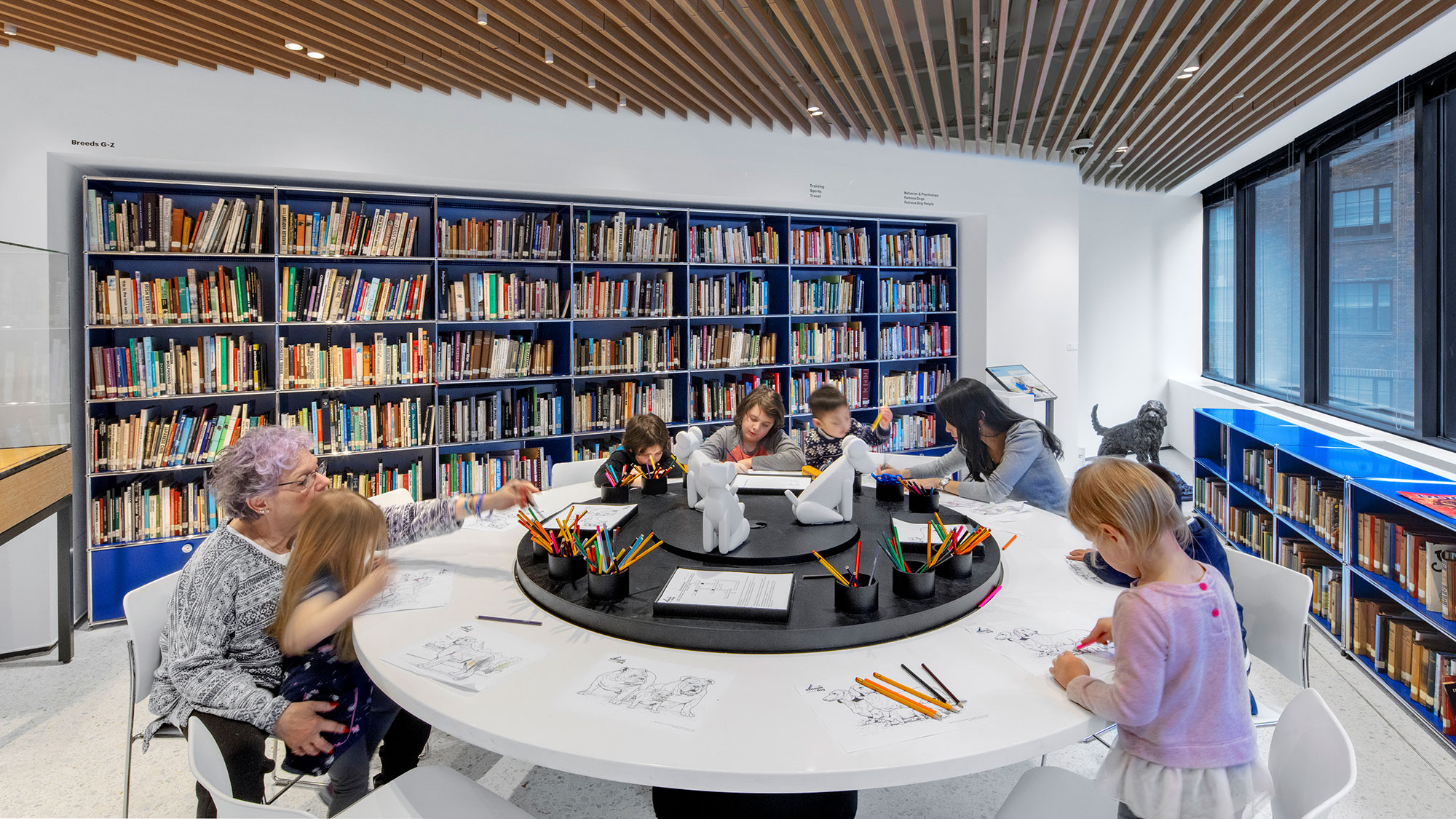 Museum designers have a responsibility to bridge the past and the future in a welcoming public space that allows visitors to look at the present through a new lens, then encourages them to take what they learned and apply it to their daily lives. With the right design, museums and cultural institutions can live up to their full potential and change the world.
For media inquiries, email .