Sketching the New Hybrid Workplace
March 09, 2021
What will the new hybrid workplace look like? Our architects and workplace designers sketched their visions for the post-pandemic workplace and how it will function. These sketches, which originally appeared in POLITICO Nightly, depict a not-so-distant future reality:
The new 9-to-5
"Meet the new 9-to-5, a hybrid approach to work predicated on the idea that the physical workplace provides a structure capable of actually enhancing our ability to work. This new physical structure will encourage the establishment of behavior through the lenses of collaboration, health, and self-actualization.
The mid-door space, pictured here, is at the intersection of all three. No longer just an outdoor patio for phone calls and happy hours, the mid-door space takes the activities of the interior workplace — the team meetings, the coffee breaks with colleagues, the quiet moments spent messaging friends — and provides a structured environment for these things to happen organically."
—Brian Stromquist, Technology practice area leader, Gensler San Francisco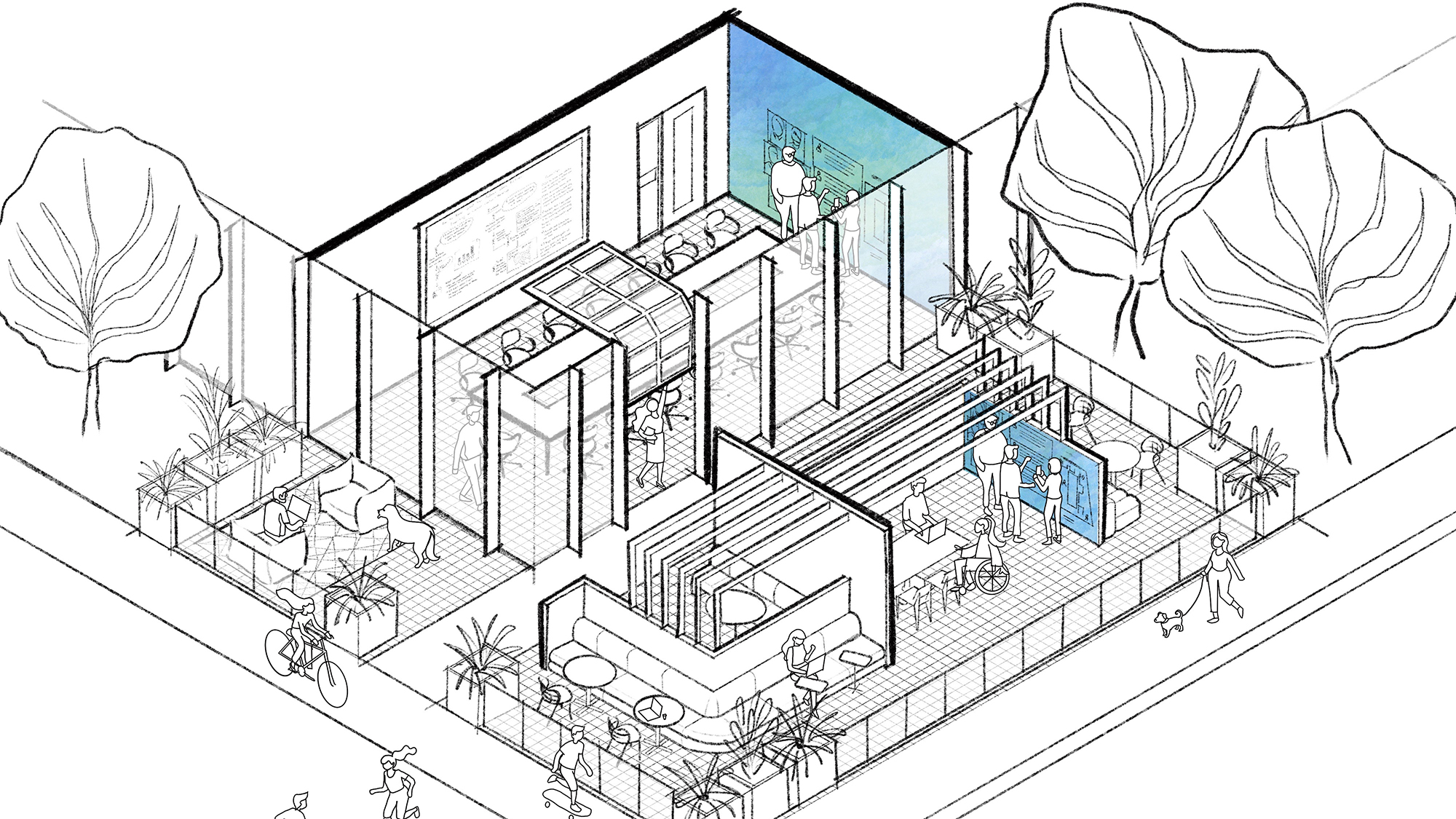 "Workers-as-consumers" in the next-gen workplace
"With new hybrid work models driving the post-COVID office, companies will shift toward a "worker-as-consumer" mindset, with the workplace as their central marketplace. We are consumers in nearly all aspects of our lives; we control our environment and experiences by leveraging choice and requiring immediacy.
The next-gen workplace will contain a program that enables workers to pull these levers, engaging in spaces that support varying aspects of focused and collaborative work, socialization, learning, care, and connection. Workplaces should allow people to feel individually cared for, be empowered to be their best, and be met with the opportunity for discovery in their workdays. If we don't give them a reason to commute in, they'll return to their basements to do their work."
—Eric Gannon, workplace studio leader, Gensler Chicago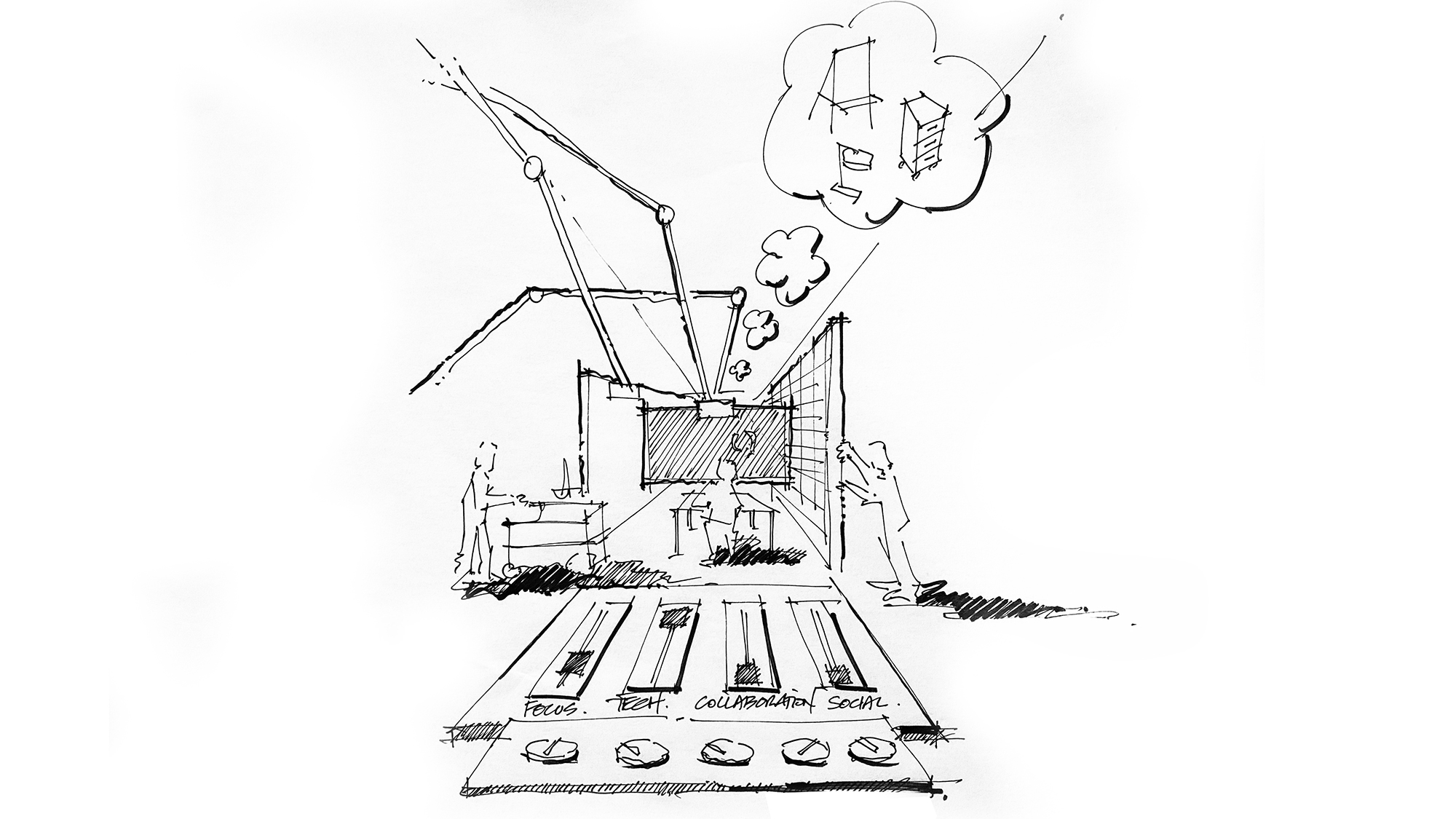 The workplace as an intimate social hub
"We envision the post-pandemic workplace as an intimate social hub that takes all individuals into consideration — whether they are in the room together or working elsewhere. Collaboration rooms will allow teams to collaborate dynamically both physically and digitally. Digital tools will allow for human interaction in a way that video conference calls and Zoom fatigue could not. Additionally, this content will be shared and reviewed via monitors and webcast for participants to view simultaneously, allowing for an equal experience for all team members. It will be accessed, manipulated, and added to in a multimodal way.
"For example, one person may be on a train while another is in their home office with a dual screen setup, and the rest in a room together with touch screen enabled worktables and large format displays. Traditional conference rooms that mimic our former in-person experience will evolve."
—Bonan Sun, designer, Gensler New York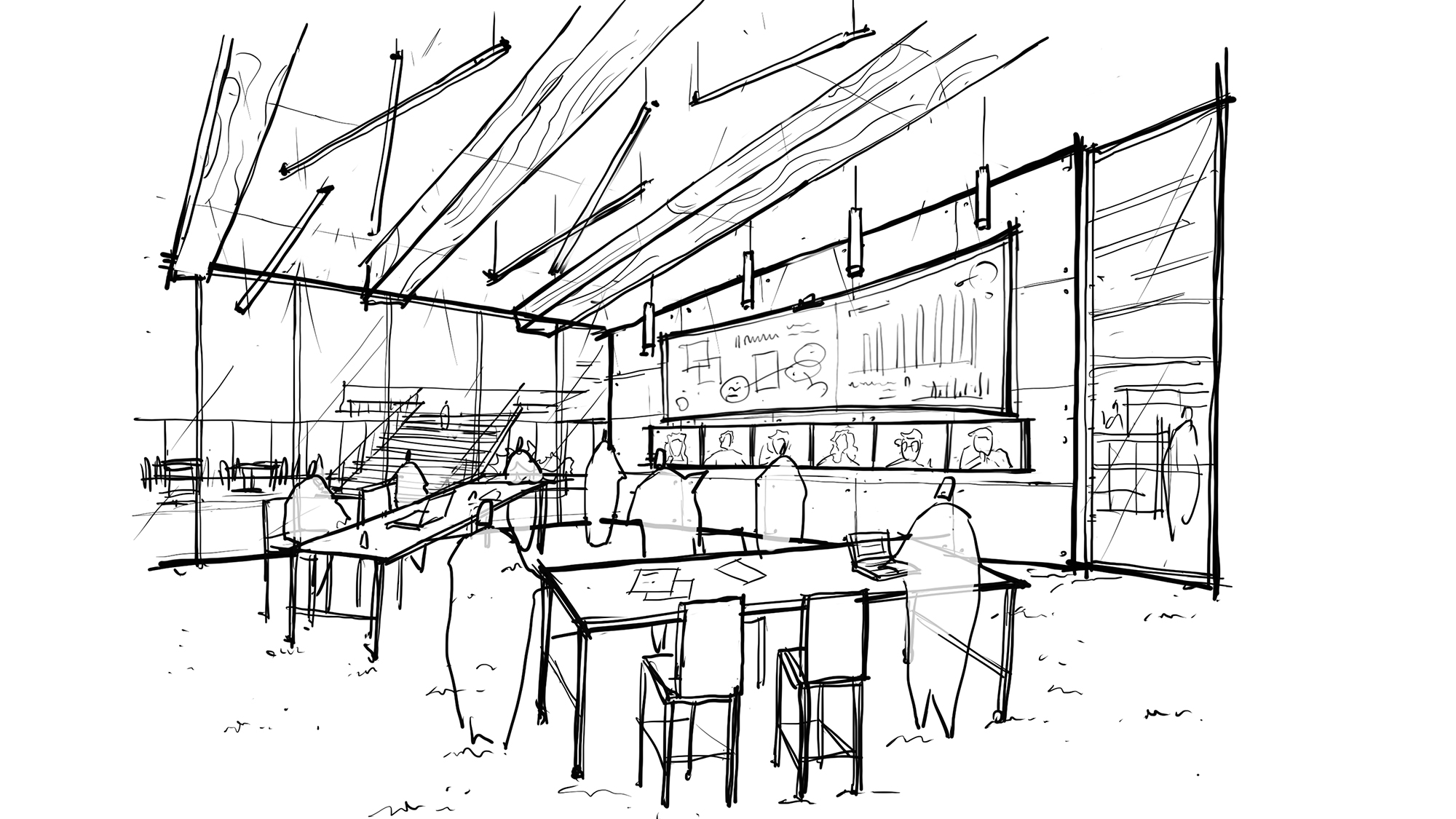 Employee choice at the core
"The return to the workplace will bring a number of changes, but the main difference will be employee choice. Starting with the entryway of this imagined workplace, employees have the choice to enter the social zone (yellow) from an elevator, an interior stair, or an exterior stair. Multiple entry points enable employees to define their purpose for visiting the office and then choose to enter where they will interact with others, or head straight for their assigned desk or meeting space. Acting as a front porch to the office, this area welcomes guests via relaxed seating, flexible meeting spaces, and an outdoor terrace.
"The heart of the space, the collaboration zone (pink), is where we see the fundamental role of the office shift to become a place that brings people together to work in groups, build personal and professional relationships, and connect with a company's unique business, mission and purpose. The main air supply's location next to this high density zone allows them to move fresh air into the space and better control the interior environment.
"The focus zone (orange) is the functional workplace, which is less dense. This smaller floor plate provides room for external entries and outdoor terraces. Here, employees again have the choice of multiple entry points and can experience as much or as little interaction with others as they prefer."
—Lucas Roberts, studio director, Gensler Atlanta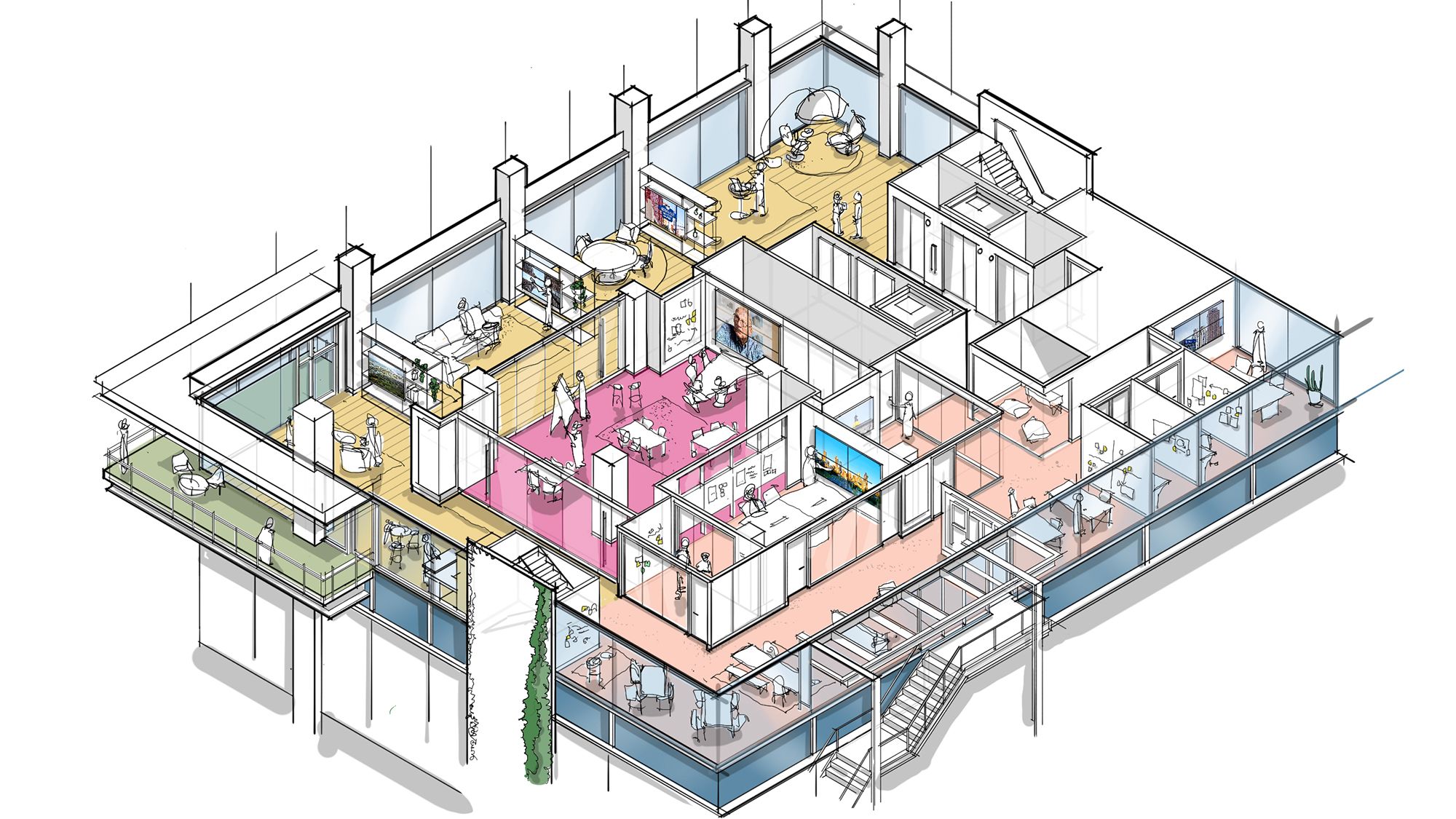 A radical change in flexibility
"The biggest shift in the post-pandemic workplace will be a radical change in flexibility. People's behavioral habits are going to be different, and the physical office must accommodate that in a forward thinking, creative way. By taking this situation as an opportunity to give workers the flexibility they desire, I believe we will emerge with a blended workforce where some people will work from home, some will work in the office on certain days, and then many will transition back and forth between the two. As a result, technology will continue to be a huge pillar in our post-COVID-19 workplaces and even further impact how we work and learn."
—John Harrison, design director, Gensler Houston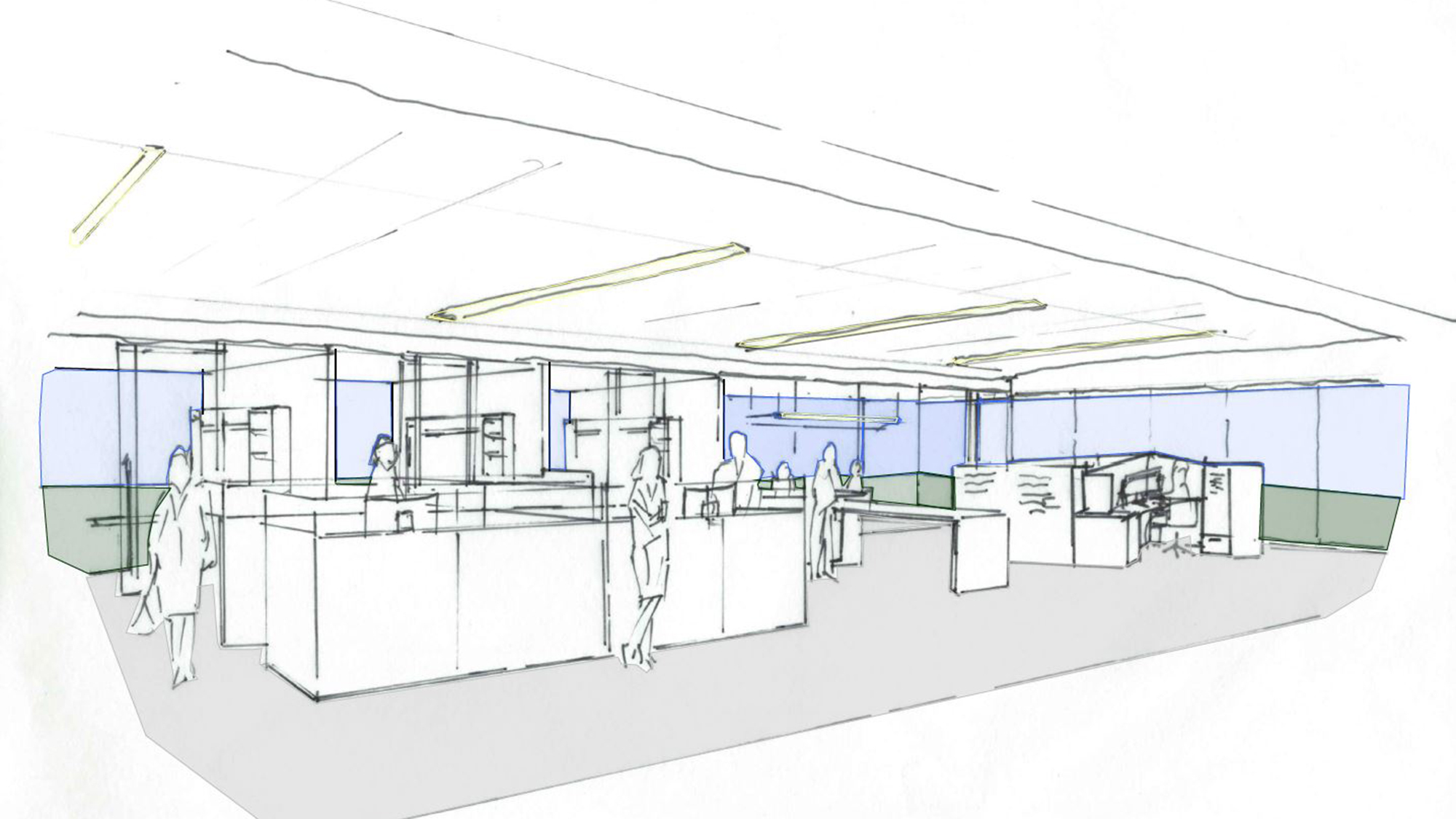 For media inquiries, email .