How Changing Traveler Demands Are Reshaping Hospitality
September 29, 2023 | By Steven R. Upchurch
Domestic and international travel has seen a significant resurgence over the past 18 months. Business and leisure travel is up, consumer expectations are evolving, and travel advisors and hoteliers are reaping the rewards from one of the busiest travel phenomena in several years. Call it pent up demand, "revenge travel," or new opportunities to gather with colleagues. Whatever the reason, people are on the go despite challenging transit experiences, financial uncertainty, and soaring prices.
According to the U.S. Travel Association's Summer 2023 Forecast, U.S. travel volume is expected to exceed pre-pandemic levels with 2.39 billion total trips in 2023, just shy of the 2.40 billion trips in 2019. By 2026, this number is predicted to surpass 2.64 billion.
Whether this travel boom is a short-term reaction to the pandemic, the beginning of a swing that will eventually reverse, or a more permanent change is unclear. One thing that is quite clear, though, is that the traveler mindset has changed. Now more than ever, people have specific expectations from their experiences. Due to quality of amenities and potential cost savings, hotels and resorts appear to remain the top choice for destination selection over other rentals based on today's standards.
A renewed focus on a "new normal" of travel is driven by a variety of factors, from social responsibility to people's desire for a sense of belonging, experiences over things, authentic local experiences, wellness-driven and spiritual travel, hyper-personalization, and immersive design.
A deeper dive into what each of these values mean for today's travelers — and those who accommodate them — provides keen insight on how to meet these expectations. According to the 2022 Booking.com Sustainable Travel Report, 70% of global travelers say they would be more likely to choose a more sustainable accommodation — whether they are looking specifically for one or not.
The new generation of travelers also wants more social connections and community, and they are looking for authentic experiences and more social engagement in their travel. Additionally, they want more unique activities and accommodations. In fact, 78% of millennials would rather spend their money on experiences than on things, according to the 2022 B2C Why Millennials Value Experiences, Not Stuff report.
According to Gensler's 2023 Gensler Hospitality Experience Survey, which surveyed over 4,000 U.S and Canadian individuals across a broad demographic, more than 87% of travelers surveyed were satisfied with their recent stay… but they were not "wowed." A majority (70%) of travelers feel that hotels should have some level of integration with their surroundings, which leads to a more genuine sense of place.
Lastly, today's travelers demand a more intimate touch to their experiences and expect hospitality offerings that are personalized, immersive, and more design-forward.
People crave hyper-personalization because standardization is no longer the norm. The 2023 EHL Insights Top Hospitality Industry Trends found that more than 70% of guests expect to be recognized and treated as individuals with personalized interactions.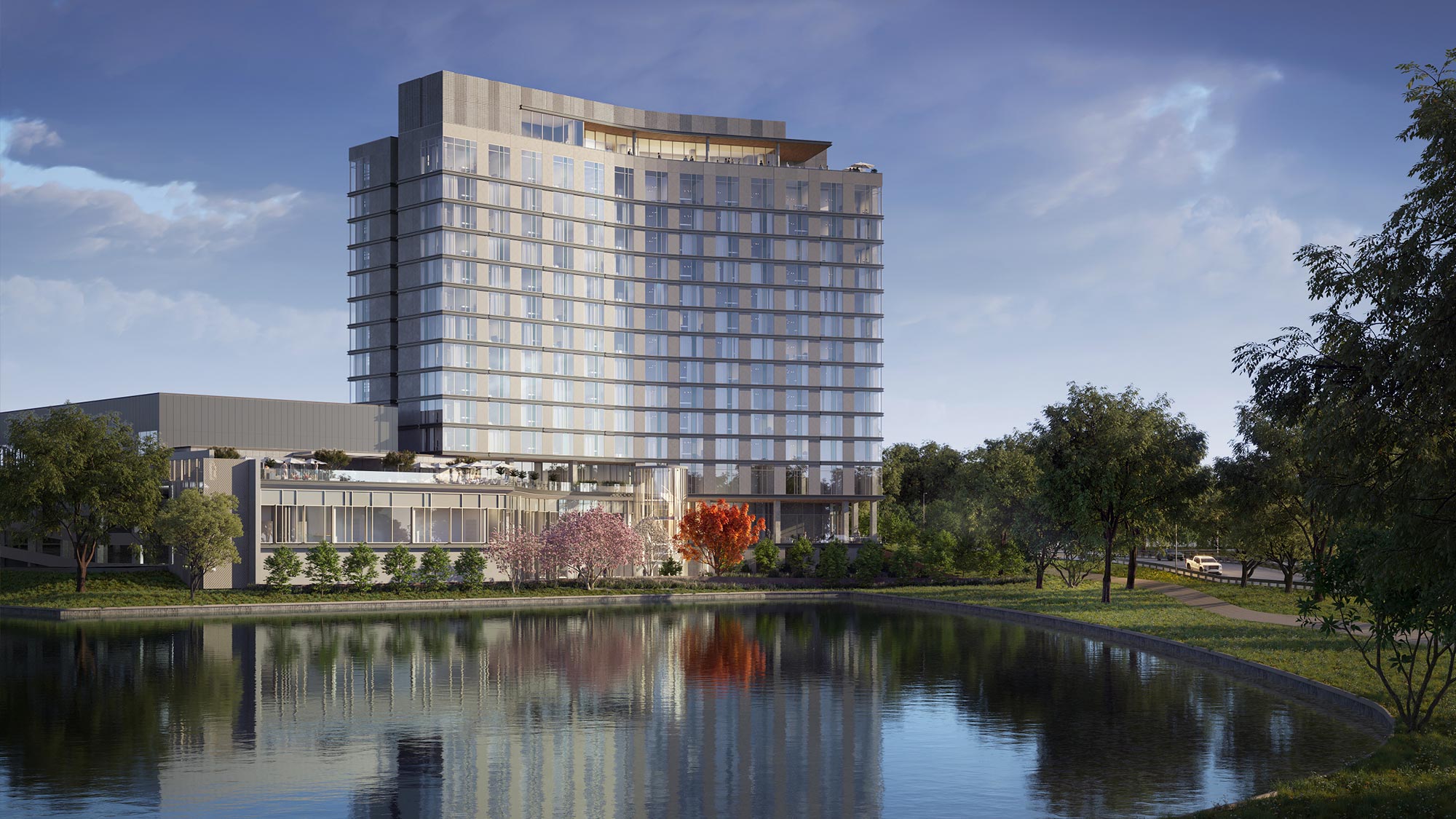 How much will the hospitality industry change as it learns to adapt to new traveler expectations and demands? Here are a few key considerations:
Hospitality design can shape exceptional human experiences.
Reimagine the paradigm. Just 12% of respondents from the 2023 Gensler Hospitality Experience Survey said they want hotels to operate how they did before the pandemic.
Technology and AI supports the experience economy. A little over half (54%) of Americans ages 13-18 would become a travel influencer if given the chance.
Work and leisure travel are blending. A majority (76%) of business travelers plan to extend their work trip for leisure purposes in the next 12 months.
Being climate-conscious and sustainability-minded has become the norm. Most (90% of) consumers are looking for sustainable options when traveling.
Traveling for spiritual health is on the rise. Today, 36 million Americans meditate, fueling a $1.86 billion industry, with spiritual spaces such as yoga or meditation rooms and wellness centers becoming mainstream.
The future of travel is linked to personalization, innovation, new consumer demands, and the need for greater sustainability and resiliency. The hospitality industry will continue to adapt to these trends, striving for new ways to deliver personalized, sustainable, and exceptional experiences to travelers.
To further engage on this subject, check out Gensler's recent Hospitality work, or connect with Steven Upchurch to learn more.
For media inquiries, email .