Why Cities Like San Francisco Need More Place Positivity
October 03, 2023 | By Janice Cavaliere
With pervasive narratives about the "doom loop," record office vacancies, rising crime and homelessness, and population exodus, perhaps no other city has been the focus of recent national and international news headlines more than San Francisco. As a committed resident of 25+ years who loves San Francisco BECAUSE OF its charming quirks, even I have found myself feeling a bit down on my city. It's clear that San Francisco has a brand problem.
This isn't just my opinion. This year, San Francisco Travel made its biggest investment ever in advertising with Always San Francisco, a campaign "designed to drive increased visitation by showing the authentic San Francisco experience people love and dream about," according to SF Travel CEO Joe D'Alessandro. It's a good start, but the most effective brand messaging is ultimately driven by experience.
At its core, a brand's identity is defined by what consumers feel and say about it — our experience with a person, product, place, or service. And right now, people are hating on SF from afar. We need more place positivity, and like any good brand, that must start from within. I have no doubt we'll come back stronger, because what makes San Francisco unique and truly special, as the Always San Francisco campaign attempts to capture, is a deep connection to our story, that go-against-the-grain history of creativity, tolerance, resilience, and hope. We've proven this again and again.
In the late 1840s, the Gold Rush spurred an economic boom that would drive unprecedented growth and prosperity (for some), The devastation of the 1906 earthquake resulted in grand urban planning projects including strict new building codes and the development of some of San Francisco's most iconic neighborhoods. In the 1960s, the counterculture movement emerged from The Haight in its psychedelic glory, on the heels of North Beach's Beats. When the 1989 Loma Prieta earthquake shook the city to its core, San Francisco rebounded again, becoming an engine of the 1990s tech economy. When that bubble burst in the early 2000s, the press sounded a lot like it does now.
Today, there is a lot of talk about 'placemaking,' but what makes a great place? It's the people. Part of San Francisco's challenge is that the city is still grappling with how to recover from the effects of hybrid and remote work and social distancing that has left downtown offices and storefronts too empty. Without enough reasons — beyond traditional offices — to draw people there, it will stay that way unless we act.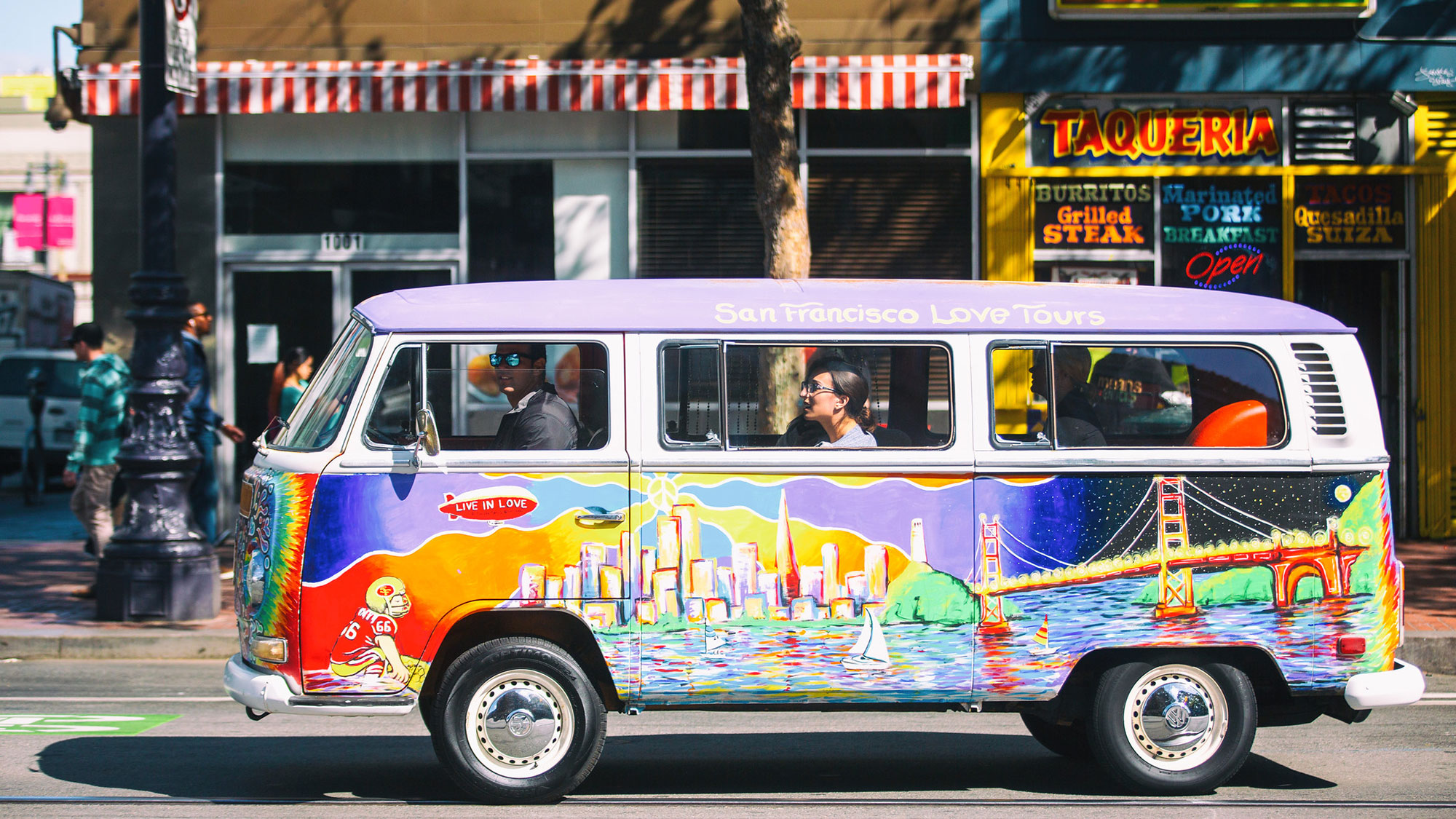 Stories foster connection.
Why do people come to a place, and why do they return? Among the key ingredients of successful placemaking, one I'd put at the top is a good (and real) story. Stories are how we (humans) share information, the structure by which we engage with each other and with a place. Stories create meaning and emotional connections. When design is infused with story from the start, the connection becomes incredibly powerful, and personal, because every moment matters.
I recently experienced the joyful power of story in some recent work with the San Francisco Gay Mens' Chorus. Our team was exploring lettering for signage, and we found an "inclusive and non-binary" typeface. True, the choice was not accidental, because our designer had fully invested in the story of the place and knew that the magic of experience lies in the meaning. The story behind the design choice was so instantly relatable and important to our clients that the design immediately felt right. And the story will endure as a point of pride and a talking point with visitors.
We give a lot of weight to data-driven strategies, and these are foundationally important to decision making when deciding what a project needs to deliver and for whom. But true success is in the creative execution — building engagement through a compelling story that meaningfully connects people to place. That's where a place finds its soul.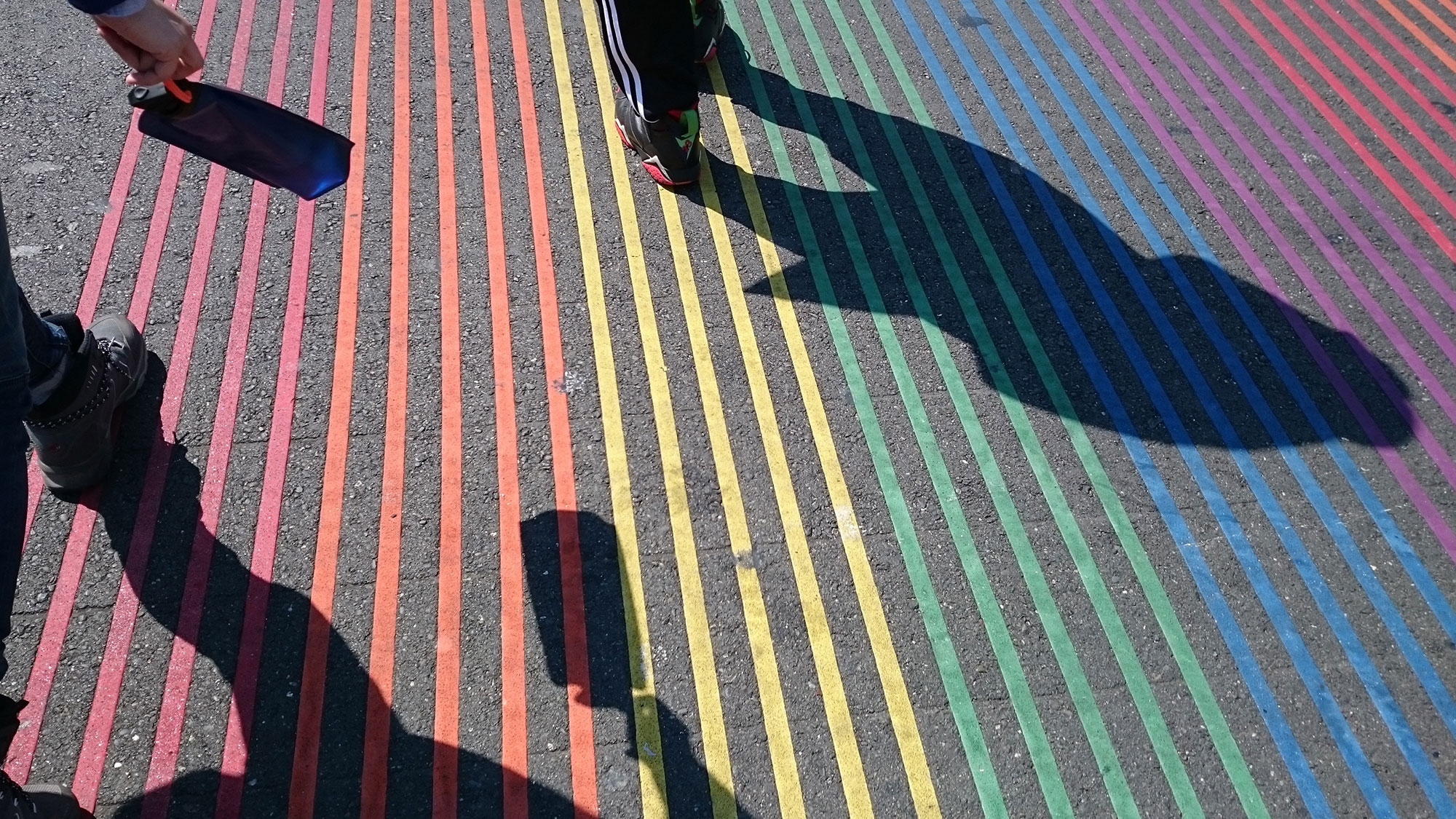 Connection drives community.
Why does connection matter? As noted in the recent trends report "The Age of Re-enchantment," 85% in the U.K., U.S., and China say that "people seem to have less time for each other these days," while 56% agree that "there's no sense of community anymore." Four in 10 say they feel lonelier now than they used to. Designing experiences that spark genuine human connection will be key to revitalizing our business and shopping districts, because we come for the people. "The ground-floor restaurant or ground-floor coffee shop or bar should not be seen as the moneymaker for an office high-rise, but as a benefit to the community to serve anyone that comes downtown," said Robbie Silver, head of the Downtown San Francisco Partnership, when discussing the challenge of vacant storefronts with The New York Times.
The importance of community is driving more engagement and investment, from workplace to retail. Retailers are shifting their attention from selling goods to building community, often through a focus on hyperlocal merchants, art, and events. I saw this play out during a recent trip to London in places ranging from the historic SOHO district to more recently transformed places such as Coal Drops Yard, an eclectic mix of adaptive reuse, arts, education, dining, retail, entertainment, and technology. The success of places like these stems not only from a unique mixture of program and scale (from inspiring to intimate), but also because of how many moments are deeply rooted in the histories and stories of those places.
Let's put these ingredients to the test in San Francisco. How can our own unique past create a more compelling and connected future for more people? Is AI the next wave of our creative spirit thriving, to drive a new 'tech boom' that creates smarter, more equitable access to information and services? Can our spirit of tolerance turn into acceptance and action, creating safe housing that benefits all communities — including interim supportive housing for those who need it most? Can those tree-hugging roots take hold downtown, perhaps planning and planting Tiny Forests as the next iteration of our beloved Privately Owned Public Open Space (POPOS) and showing the world what a sustainable city can feel like?
As the writer H.G. Wells commented following the 1906 quake: "There is no doubt anywhere that San Francisco can be rebuilt, larger, better, and soon."
I love great places, and I LOVE my city. I can't wait for the next chapter, where everyone is as positive about this place as I know it deserves.
For media inquiries, email .