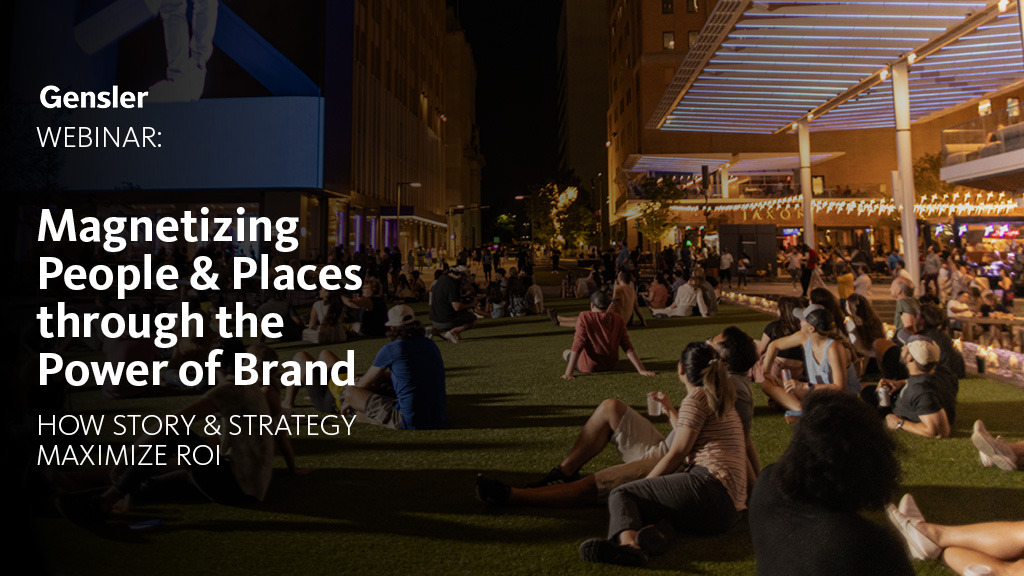 WEBINAR:
MAGNETIZING PEOPLE & PLACES THROUGH THE POWER OF BRAND
In today's dynamic business landscape, the ability to create meaningful connections, attract the right stakeholders, and drive real value is more crucial than ever. Gensler's Global Brand Design Leaders Amy Bixler and Janice Cavaliere delve into a conversation with Gensler industry leaders about the power of brand strategy and storytelling to:
Create a greater sense of connection and purpose
Attract the right people, businesses, and investors
Drive value through narratives that matter
Hear from Gensler's leaders in entertainment, mixed use, retail, sports, and design experience — Global Entertainment Leader Bob Weis, Global Mixed Use Leader J.F. Finn, III, Global Retail & Consumer Experience Leader Lara Marrero, Sports Design Director Kristin Byrd, Global Design Experience Leader Lauren Adams, and Gensler Baltimore Co-Managing Director Vaki Mawema — about the trends driving engagement and strategies for developing brands and destinations that people feel compelled to return to.
Watch the webinar and contact us to learn more.