How Brands Can Amplify a Purpose-Driven Culture
July 27, 2022 | By Janice Cavaliere, Tana Hall
We know that purpose is a key factor in building a strong culture, a driver of organizational success and employee engagement. We talked about the rise of purpose-led brands in a previous blog post. But what does that really mean? Building a stronger connection to employee purpose means understanding what's driving it.
Workplace success reflects the dual attitudes of workers today. On one hand, employees see alignment of purpose as both relevant and attractive reasons to choose a brand or employer. But at the same time, the workforce is experiencing a profound cycle of distrust according to Edelman, a disconnect between societal problems and how businesses are addressing them. Led by Gen Y and Z, this influential cohort is focused less on what they do and where they work — and more on WHY they work. And they're making employee engagement the new key performance metric.
Employee engagement doesn't look like it did a few years ago, when selfie-worthy moments competed for the honor of showing who was having the most fun. Today's consumers are asking brands to have a meaningful point of view around social issues, like equity, health, and climate. And employees are expecting the same from their employers. Nike, for example, works in-house to inspire a culture of purpose, as a foundation for building a stronger brand presence with consumers. "If your employees don't understand and buy into your purpose, it's going to be very difficult for your consumers to do it," Jorge Casimiro, Nike, Inc.'s Chief Social and Community Impact Officer, told Forbes.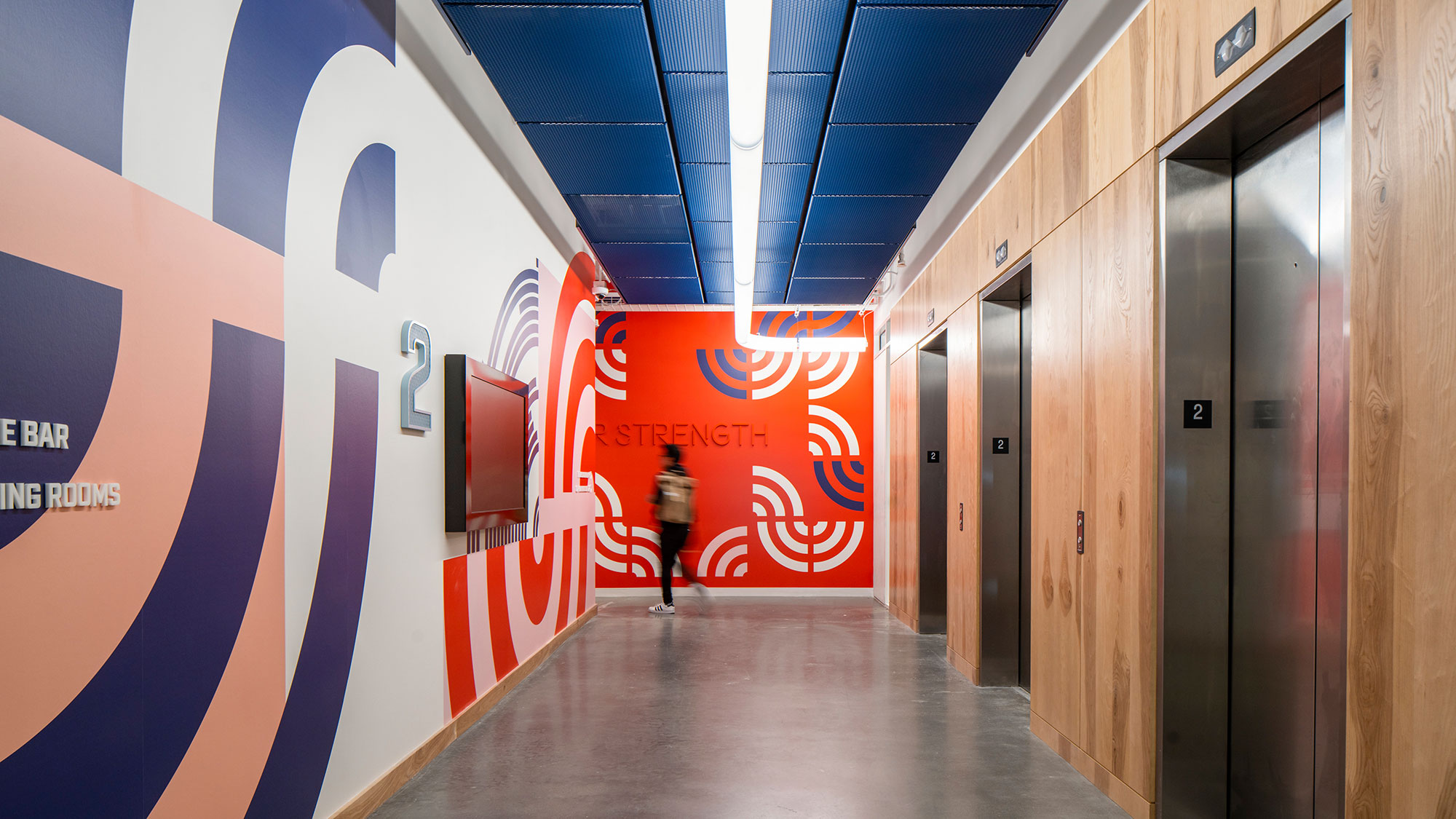 Building a culture of purpose goes beyond the message — the process and delivery are critical. After several years of navigating an uncertain world, we all need to feel safe, included, and heard. Inclusivity is (finally!) top of mind. And we need to be inspired again — inspired to WANT to engage, participate, and make a difference — not told that we HAVE to.
So how can organizations have the biggest impact on engagement right now? Here are three ways brands can create a purpose-driven culture and strengthen employee engagement:
Put beliefs into action.
A brand's belief system is often visible to employees and customers through their mission and values. Many companies display their values visually, but seeing a visual representation of a value only reinforces it as a belief if people have experienced the value and recognize it to be true. According to the Deloitte Global 2022 Gen Z and Millennial Survey, nearly two in five Millennial and Gen Z workers say they "have rejected a job or assignment because it did not align with their values."
Belief systems should be actionable as well as visible. A purpose-led brand strategy points to ways that every employee can act on the values. Acting on shared beliefs creates meaning and fills the gap between truth and message.
There are many ways to communicate information, but strong brand design is about the less definable aspects that connect with emotions and inspire people to make a story their own. Inspirational stories help people see themselves transformed. We recommend that brands flip the script from "how will I motivate and engage my employees?" to "how will I transform them?" and then illustrate the vision through a good story with employee values at the core.
Build a culture of inclusivity.
Brand at its core is a convener. In the workplace, brand becomes the catalyst for deepening the relationship between people and creating an environment where everyone is welcome. Inclusive design creates equitable, engaging, and inspiring experiences for all. Think about the experiences your employees share: the symbols, artifacts, and ceremonies that are vital to maintaining your culture. Do they reflect diverse perspectives? How do they translate to both a remote and office-based experience? Can everyone, in every location, access their potency equally?
As our colleagues point out in their recent blog post, getting input from experts or community voices is essential — drawing on lived experience that's relevant to the story you want to tell and the audience you want to serve.
Truly designing for everyone is important work, and it's not always easy. It's a commitment, and, for many, an important reflection of a meaningful purpose that will be critical to organizational success. (Read more about why inclusive design is a critical consideration in attracting and retaining the best talent here, and some key terms to know and understand when adopting inclusive practices here.)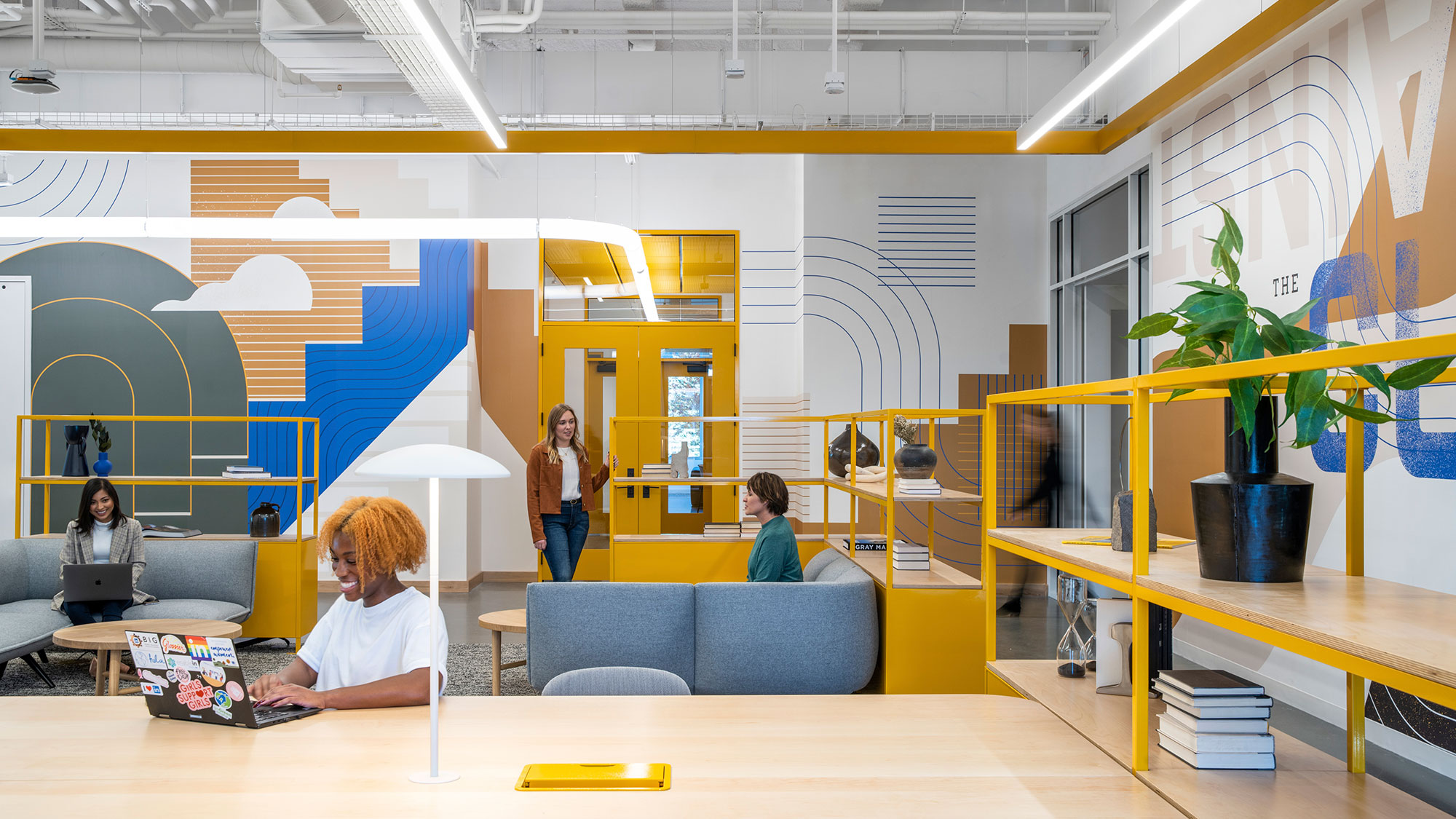 Give place a purpose.
Place matters. It's important to the human psyche, whether it's virtual or spatial. People crave community, connection, and belonging, and are increasingly seeking out places to connect. According to Gensler's Experience Index, places that support community and social connection perform better — from higher job satisfaction in the workplace, to a greater likelihood of recommendation for retail stores and public spaces.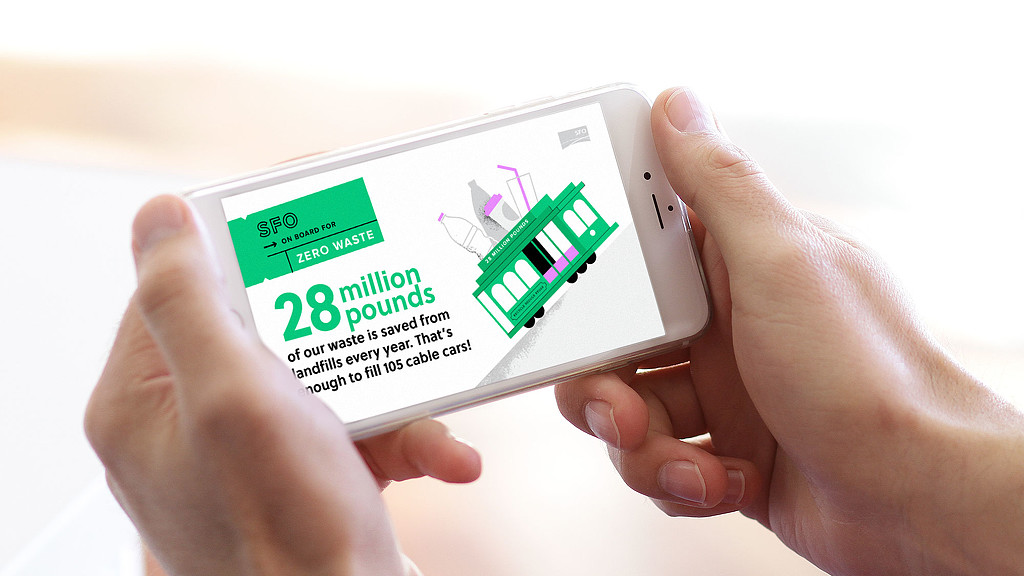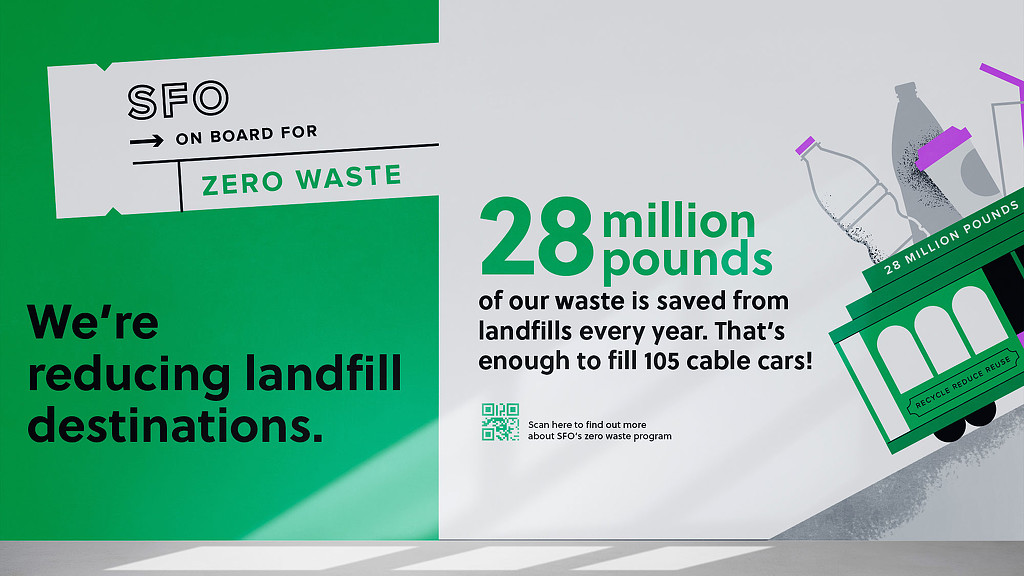 Compelling workplaces create physical space for the types of activities that draw people together in ways they can't find elsewhere (for example, at home). Brand rituals create emotional bonds which in turn forge communities, a powerful driver for organizational success. Rituals can help build relationships, celebrate successes, and create opportunities for collective joy, all of which transform employees into brand advocates.
As organizations grapple with the value of hybrid or in-person work, it's important to look at the 'why' of a place. Where can the work experience bring value? Where and how can a space add the emotional energy and resonance that draws people together? The design and purpose of a space should reinforce beliefs, bring stories to life, and create the setting for desired behaviors.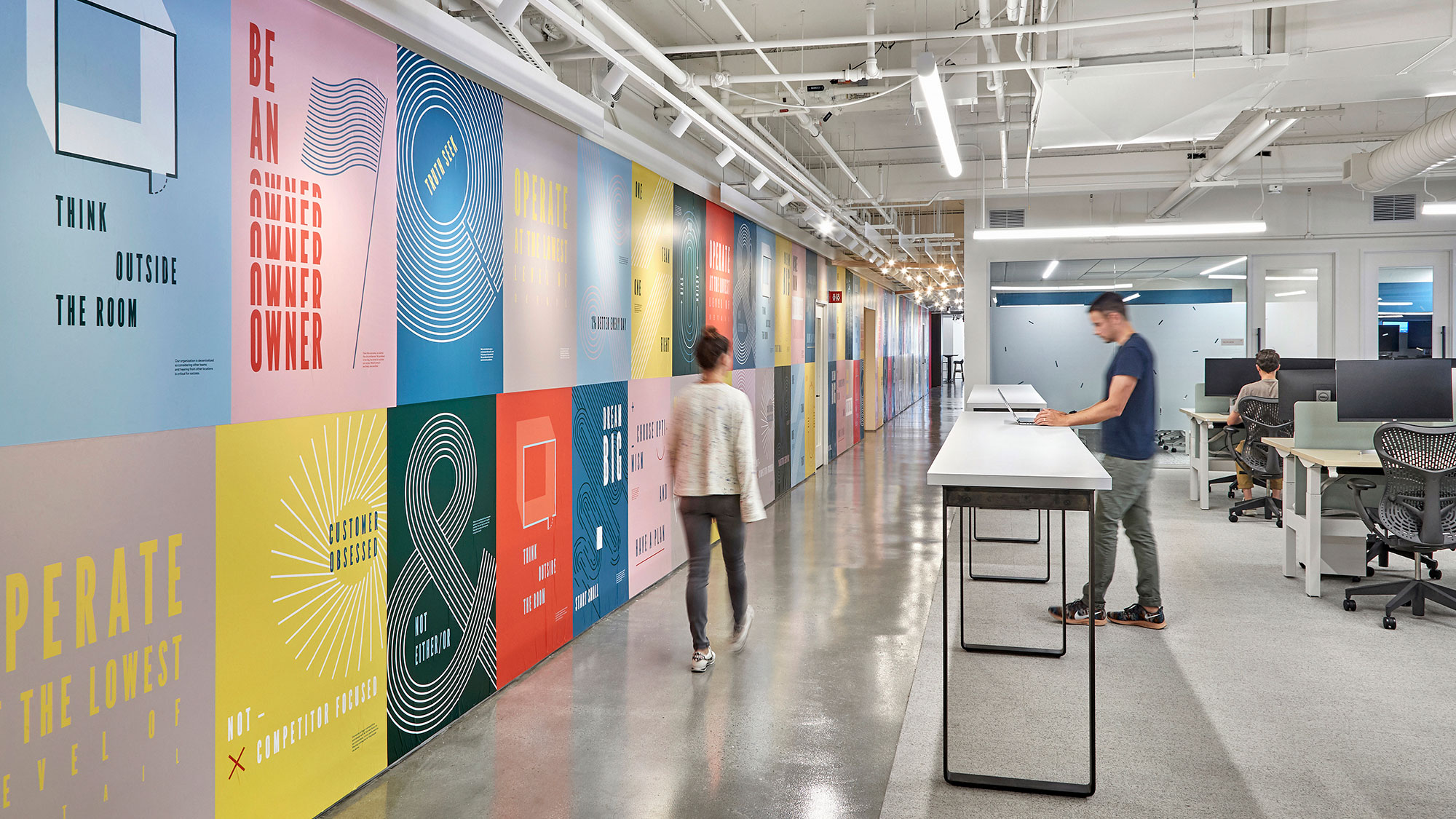 We're seeing that the consumer brands that succeed as top employer brands are doing it through employee engagement and strong culture vs. top-down messaging. Since just 27% of employees feel like brand promises are being kept at work, organizations are hearing an internal call to action to align culture with external messages.
The potential results are compelling: Purpose-driven companies witness higher market share gains and grow three times faster on average than their competitors, according to Deloitte. When the work experience offers value to employees based on why they work, employees return that value with their affiliation and advocacy, amplifying purpose from the inside out.
For media inquiries, email .