For Brands and Employees, Purpose Now Matters More Than Ever
August 06, 2020 | By Janice Cavaliere, Tana Hall
We've seen a lot of change in recent months. From the isolation of COVID-19 to sweeping demands for social justice, we are grappling with some of the most complex social issues we have seen in our lifetimes — issues that will take all of us working together to solve. It's a moment in time where the habits and activities that defined our daily lives have been shaken up, and our common humanity is in sharp focus. We are coming together despite being apart, fueled by a need to create meaningful change.
People are tiring of the surface-gloss of Instagrammable moments in favor of more meaningful co-creation, sharing, and community building. Purpose matters now more than ever to individuals, communities, and organizations. Absent a community fueled by a shared sense of purpose, brands — and the companies behind them — will not have a strong and lasting foundation for the future.
The idea of a purpose-led brand is not new. In the past several years, we have seen brands that focus on connecting customers to purpose be significantly more successful in the marketplace. Three quarters (75%) of Americans, for example are more likely to buy from brands that contribute positively to society, according to a 2018 Cone/Porter Novelli purpose study. Brands spend an average of 10% of their revenue annually speaking to their customers; the biggest spenders put billions behind high budget campaigns and engagements. Companies meticulously craft language around mission, vision and values, hoping to drive a sense of purpose, and often marketing it very effectively. But is there action beyond the words? Do employees feel genuinely engaged with the companies they work for? Do they have the ability to build and live the brand from within?
This is where the talent brand comes in. This alter ego of the external brand was first conceived in the mid-90s to bring attention to an organization's reputation as an employer, as seen by its employees. Over the past 20 years, the terms "employer brand" and "talent brand" have become synonymous with highly-visible perks, like amenities and benefits. Yet, according to a 2017 Deloitte Human Capital Report, 78% of companies still aren't making the connection between corporate brand and internal culture; they're still not providing the backdrop for meaning that their employees crave.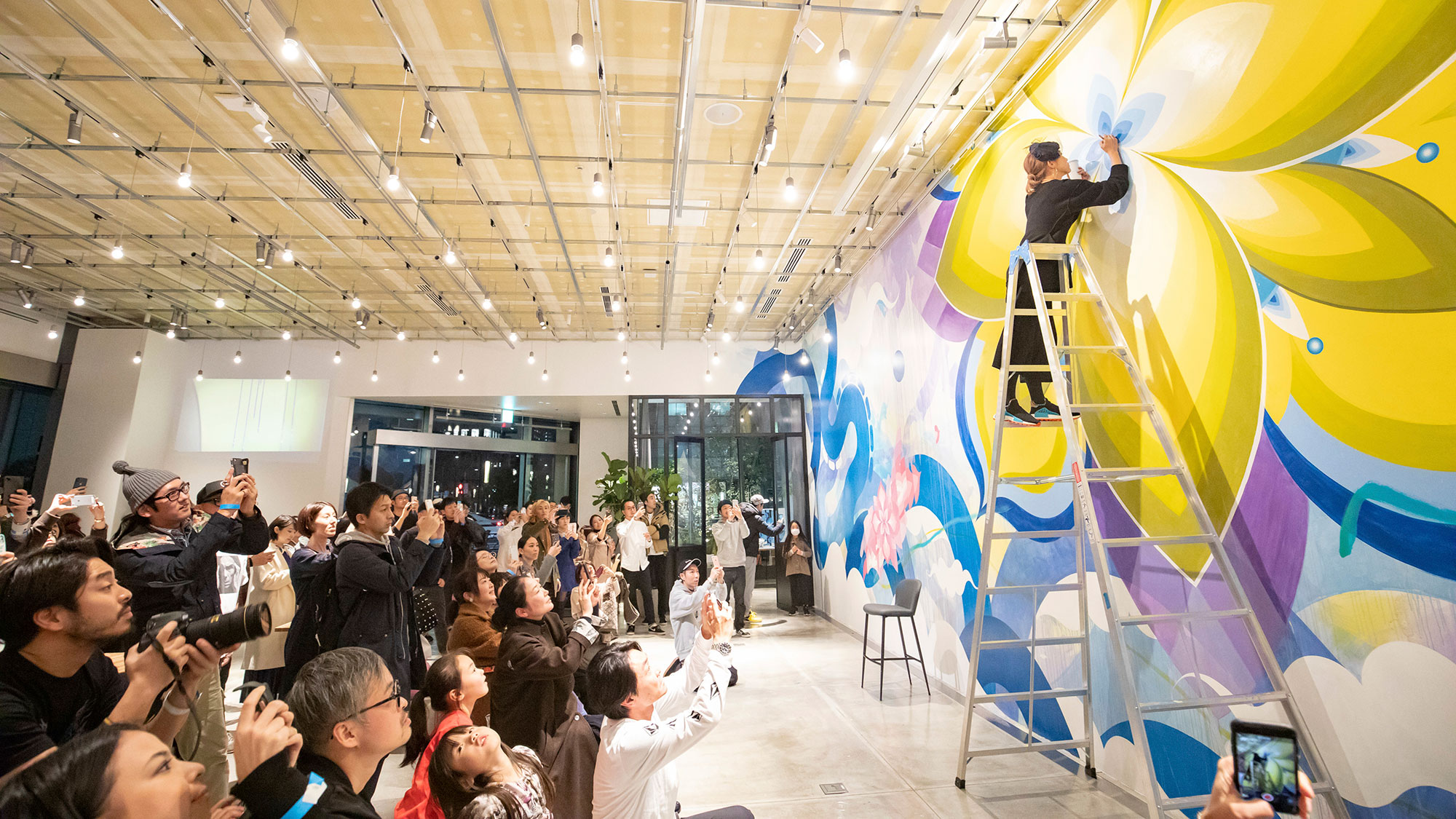 Increasingly, we're hearing employees across industries urging their employers to inspire them, to give them a reason to belong, to feel positive emotions, and make them want to share the experience with others. This is especially true in our current, often isolated, circumstances. Companies that have invested heavily in building internal culture through inspiring workspaces and enviable amenities are now challenged with how to maintain and grow their culture as we work apart from one another.
By connecting personal beliefs, aspirations, and stories to organizational goals and actions, organizations can build stronger, purpose-led talent brands that foster belonging and support a community based on shared values, providing opportunities for employees to help steer the brand's course. Millennials, in particular, have an influencer mindset, and want the tools to help them advocate. Are brands listening to them?
Building community through a purpose-led talent brand starts with your people. Here are three ways that your brand can build belonging through your community:
1. Define what matters to the people who experience your brand.
Find out what really matters to the people who experience your brand every day. Explore their cultural perceptions, what motivates them, and what they aspire to become. These insights are the foundation for a powerful brand narrative built on shared beliefs. An internal brand value proposition that actually aligns with what employees want, need, and value will lay the foundation for potent storytelling and customized experiences.
2. Make your story relevant and give employees a role in shaping the brand.
Your story is shaped by the people living it. Give your work communities an active role in shaping the brand narrative. Don't be afraid of a messy process, or the possibility of critique. Employees' voices carry authenticity and honesty, and seeing their truths reflected in the brand's storytelling generates pride and emotional resonance. Leveraging your values, cultural strengths, and priorities, your brand narrative should identify unique opportunities for employees to find meaning in your culture — a playbook for an employee-driven brand experience.
Understanding what's important to employees, and giving them tools to own and influence the brand, not only builds community and culture — it converts employees to brand advocates, the most valuable champions you can earn. People trust what they perceive as a true, unfiltered voice more than highly curated and polished messages from leadership. According to Edelman's Trust Barometer 2016, employees are three times more trusted than CEOs, which means your employees' engagement results directly in higher levels of consumer confidence.
3. Create meaning and deliver on your message.
Most importantly, you need to actually deliver on the message. Make connections between organizational and individual purpose, providing a range of tools for self-expression and brand advocacy. Create opportunities for employees to take values-based actions together, build community, and share their sense of engagement with others. And if these actions and tools are fun and allow people to express themselves organically, you'll be growing brand ambassadors who will do most of your brand advocacy for you.
We'll soon be back together again, in a hybrid-remote, tech-enabled reality. We will learn and grow from this disruption, and we'll keep making change for the better. The shared experience that has held us together during crisis must now be replaced by another kind of communal bond — culture and values. While it may be a while before we reunite physically, our collective beliefs, stories, and rituals will bring us back together emotionally, strengthening both our individual and organizational sense of purpose. This sense of community will keep us inspired and engaged, and the organizations that foster it will build brands that stay relevant, and are equipped to navigate whatever change comes next.
For media inquiries, email .