Red Bull Reenergizes a Warehouse as Their Atlanta Workplace
By Gail Malone
Southern charm and the high-octane world of Red Bull collide for an enthusiastic atmosphere in their new Atlanta office. The office enhances their employees' experiences by celebrating its local dedication and passion to its Southern customers.
Consumer brands are seeking out deeper connections with customers and that starts with a dedicated workforce. The workplace is now another opportunity for companies to represent their values and mission in new ways. A personal connection to the company's overall mission is crucial for employees to reach their aspirations. The design team felt employees and consumers should drive each other in the workplace.
Known for their brand loyalty, Red Bull connects with costumers on multiple levels. It was essential that their employees in their Southeast office were just as engaged. The experience goes beyond the energy drink. The office is more than a place to work—it's a destination for employees to socialize and explore ideas.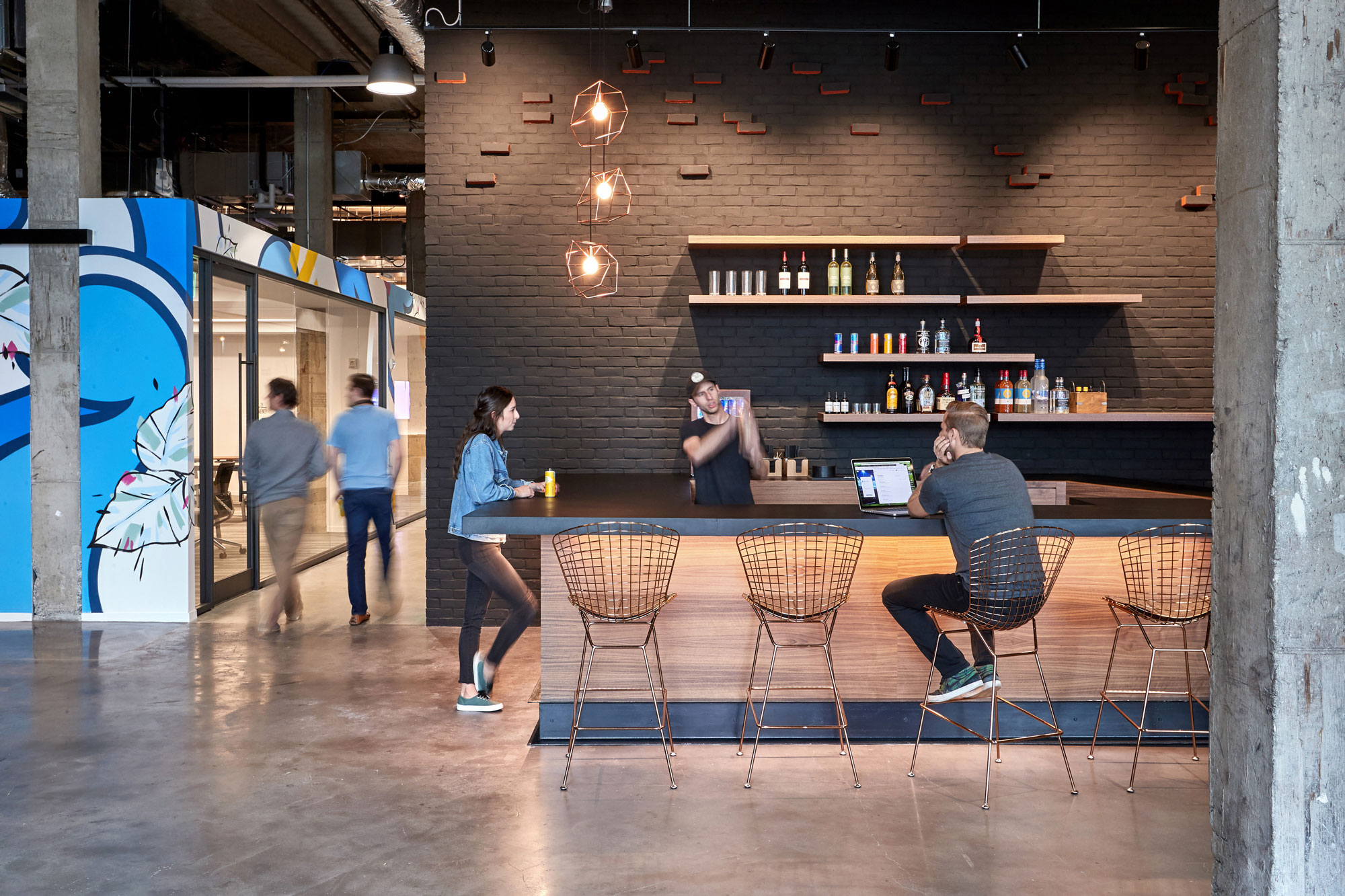 The experience starts as soon as people enter the office. The reception desk doubles as a drink bar. Visitors and employees enter an atmosphere where the product can be shared and enjoyed together as a social community.
The former livestock warehouse sits on the westside of Atlanta known as the Stockyards. Details like old bricks and concrete beams compliment the loft-like design to make employees feel at home. The signature feature takes advantage of the 20-foot high ceiling. Inspired by the iconic Red Bull can, the Activity Can evokes the same level of energy that opening an actual drink provides. The can's interior is a space where employees can play and release stress.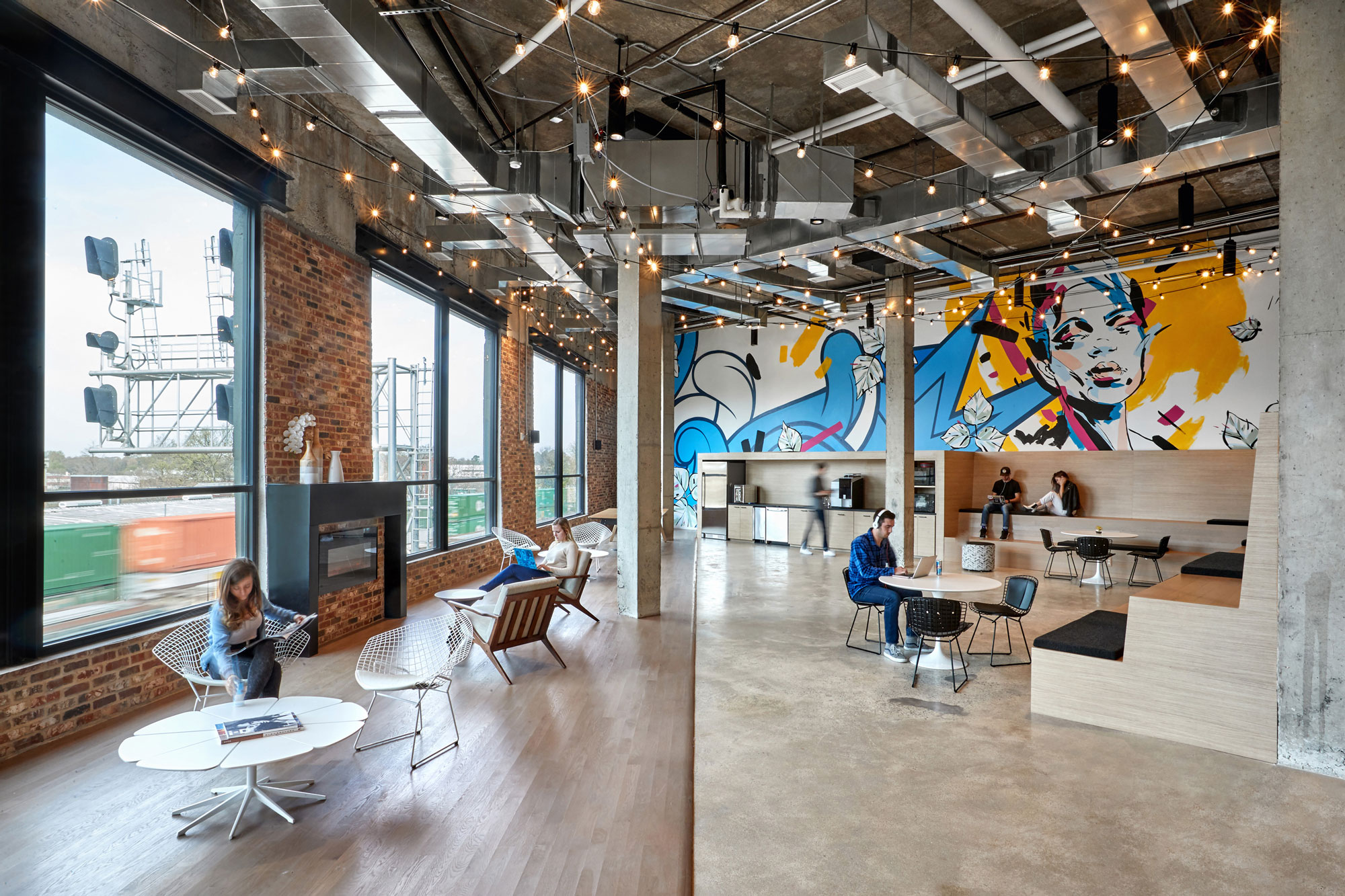 Murals by local artists Peter Ferrari and Sanithna Phansavanh wrap around meeting and gathering spaces. Conference rooms meet the past with the present and are finished with barn doors. The design gives several nods to southern hospitality. Signage made from a variety of materials, such as neon and grass, feature messages to encourage conversations. The breakroom is referred to as the "back porch." The area is complete with garden lights and a fireplace.
The team was careful to simultaneously preserve the character and structure for another 100 years. It was important to be true to the existing materials from the industrial building shell and find authentic ways to stitch the old with the new framework. The building's strong history and contemporary update forms a deeper relationship to the city. The experience is fully immersive as people hear the trains passing by outside the building.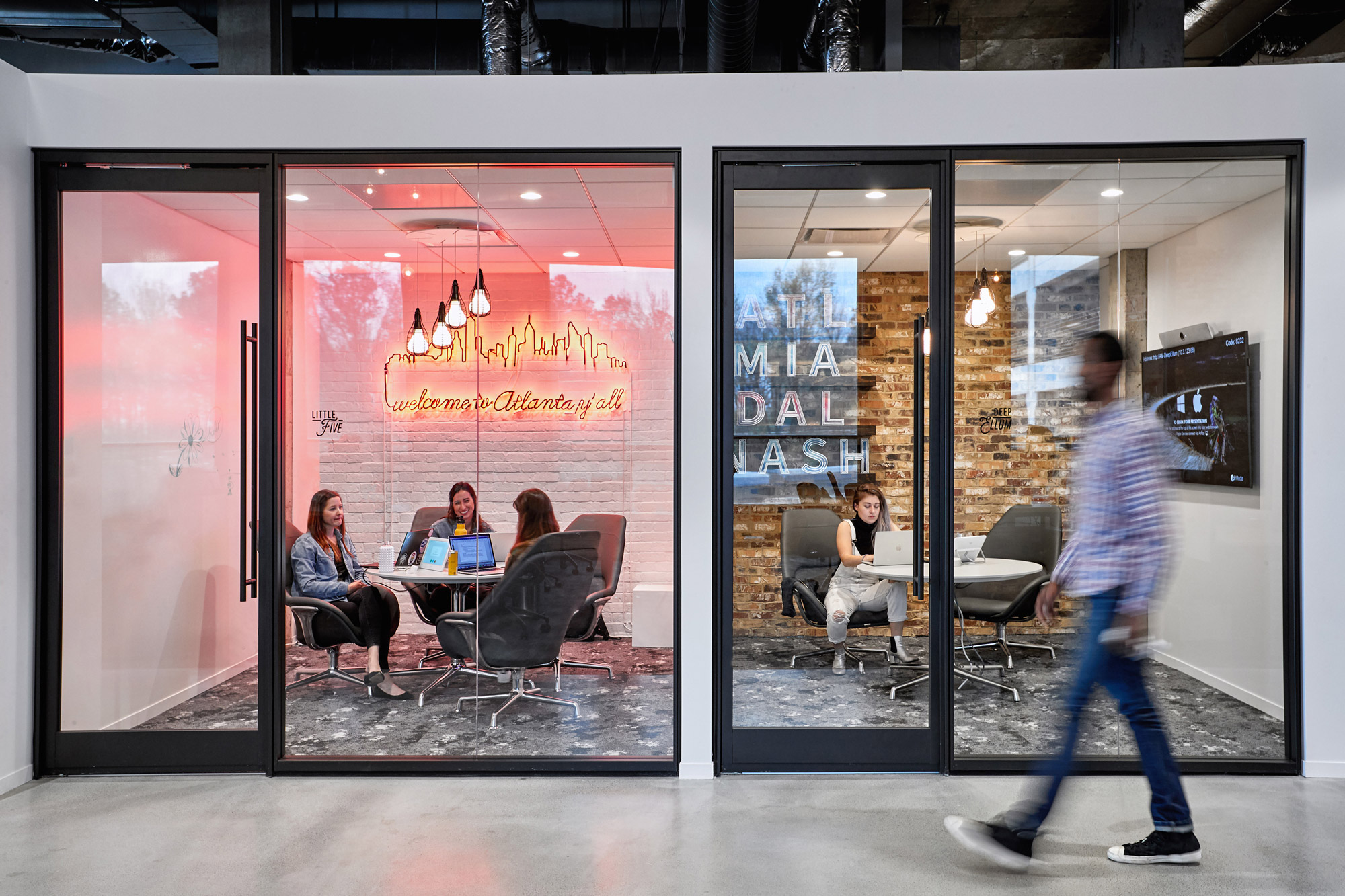 The Red Bull Atlanta office is curated for employees to engage in an inclusive environment. The design positions social destinations and brand messages throughout the workplace to cultivate individuals with likeminded passions.
The modern yet vernacular aesthetic further establishes a distinct workplace. The result is a space that supports a common ground for everyone to express their highest potential at work. Working at Red Bull can give you wings!