How to Bring Older Office Buildings Back to Life Amid a Struggling Commercial Real Estate Market
October 07, 2020 | By Steven Paynter, Charmaine Lam
Commercial real estate has been profoundly impacted by the COVID-19 pandemic. Some estimates for office space in particular are projecting global vacancies to continue to rise through 2022, and officials in some struggling city markets are no longer predicting a long awaited "bounce back."
As developers and building owners reexamine their portfolios, many are wondering if they will be welcoming back tenants in the same numbers. And even then, will they come back to the same buildings?
Many commercial spaces emptied out as a precaution to protect workers' safety at the start of the pandemic. But tenant priorities have started to change. Now that we're more than six months away from those early days, many are insisting that their "post-COVID" office has to offer an experience that could not be had at home.
Without doubt, these shifting priorities will put older, already-struggling Class C buildings at a deficit compared to modern Class A developments, which are amenity rich and flexibly designed with higher ceilings and better ventilation. With tenants likely to take less space in better buildings to keep costs down, many of our clients have been asking us how to prepare. How can they get ready for this possible shift in the market?
For decades, many landlords have tried to fight the overall "gentrification" of the market in major cities by continuously upgrading their buildings or adding amenities. But as one developer told me recently, adding amenities such as in-house gyms or renovating lobbies and washrooms has become a Class C "arms race" with little to no increase on return. In markets like Calgary, they are spending millions just maintain current lease rates.
The challenges and opportunities of commercial to residential conversion
We all know the challenges of underperforming Class C commercial office buildings: dark floor plates, low ceilings with 11 foot floor-to-floor, shallow, inflexible lease spans that are designed to be divided into small cellular offices or cubicles. Most also have small centralized mechanical systems, and there are no operable windows.
But what if we reimagine these spaces as residential units? Those 11-foot floor-to-floor heights are actually very desirable "loft style ceilings" in the residential market. As are shallow lease depths, which residential real estate developers pitch as "wide shallow units, with great natural light." Even the dated centralized mechanical systems become "efficient centralized systems with heat recovery and sustainability built in."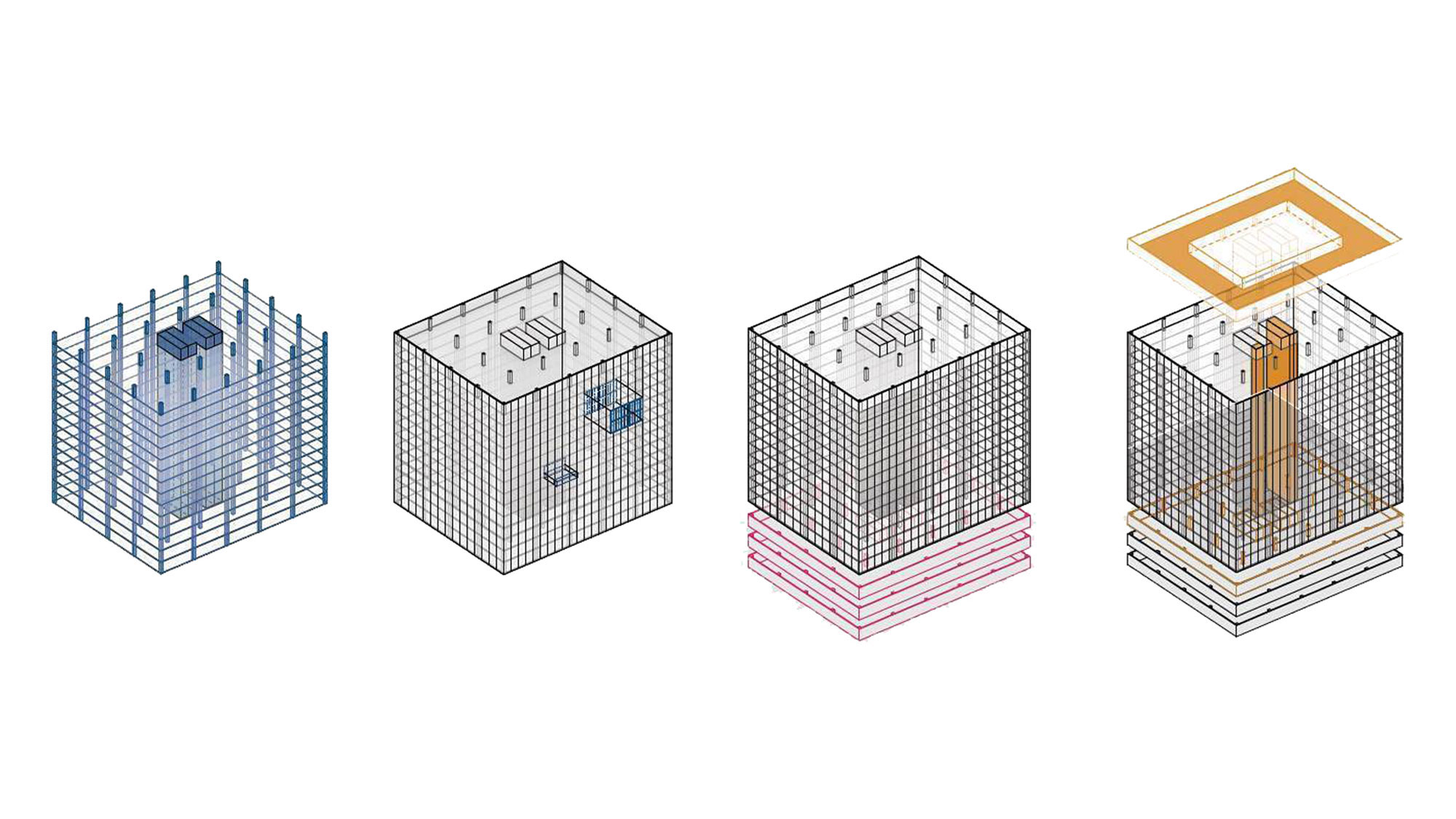 Here are several opportunities developers can consider when converting or repositioning under-performing buildings:
1. Lease spans of 25 to 35 feet are perfect for smaller residential units. Allow a 600-square-foot unit to be 20 feet wide with a corridor behind.
2. Floor-to-floor heights for Class C office go as low as 11 feet, but that is much higher than the 9 feet, 6 inches, which is currently targeted for new residential developments.
3. Small floor plates — around 8,000–10,000 square feet — are generally very desirable and can be easily subdivided to a good mix of residential units.
4. Offices require more elevators and servicing than residential. This generally means that one of the existing elevators can be converted to a riser or garbage chute.
5. Taller buildings with split elevator banks can make for an excellent mixed-use building. Splitting residential and commercial across the low rise and high-rise banks provides great flexibility.
Repositioning older commercial real estate into useful and desirable spaces is not a new idea. Developers only have to study projects in cities like Detroit and Toronto, both of which rebounded from previous downturns through similar repositioning efforts. Enlivening older office buildings by turning them into residential units has brought vibrancy, walkability, and resiliency to the heart of those two cities. It's a model that developers everywhere can emulate.
For media inquiries, email .