Designing Performance Centers to Promote Well-being for Athletes
October 21, 2021 | By Jonalyn Abraham
When you think of training facilities, what might come to mind are athletes engaged in grueling workouts, from running hundreds of laps to intense weight-lifting drills. Today, the emphasis on pure physical training is transitioning into a more balanced approach that includes a player's mental health and well-being. As a result, the sports industry has shifted beyond pure training facilities to establish performance centers that take a more holistic approach to "total performance" through dedicated spaces that support everything from conditioning, to treatment and recovery, to rehabilitation.
At St. David's Performance Center, the new training facility for Major League Soccer's Austin FC, we worked with the client to design a facility that's not just a place of work for the coaches and soccer players, but also a place for rehabilitation, where each player works to understand themselves and their full capabilities to perform at their best. This is in stark contrast to the recently completed Q2 Stadium, which is focused on the game, the team, and the fan experience.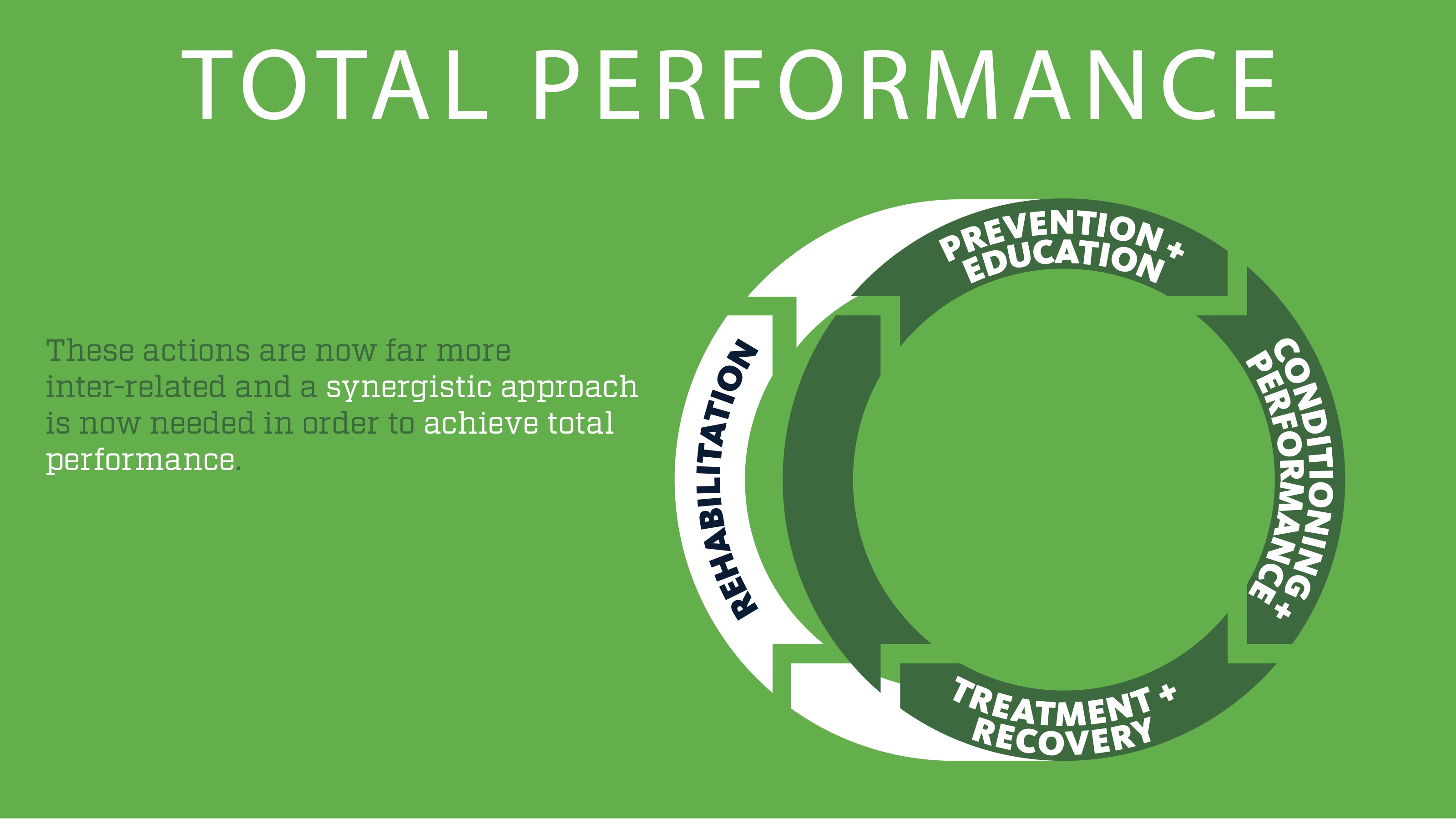 The Key Elements of a Performance Center
1. Create a culture of well-being.
When considering how to design a performance center with a holistic, wellness-inspired approach, we look at multiple aspects that enrich the body both mentally and physically. Natural lighting, air quality, and exposure to nature are among some of the critical components (outlined in the chart below) that we incorporate into each space.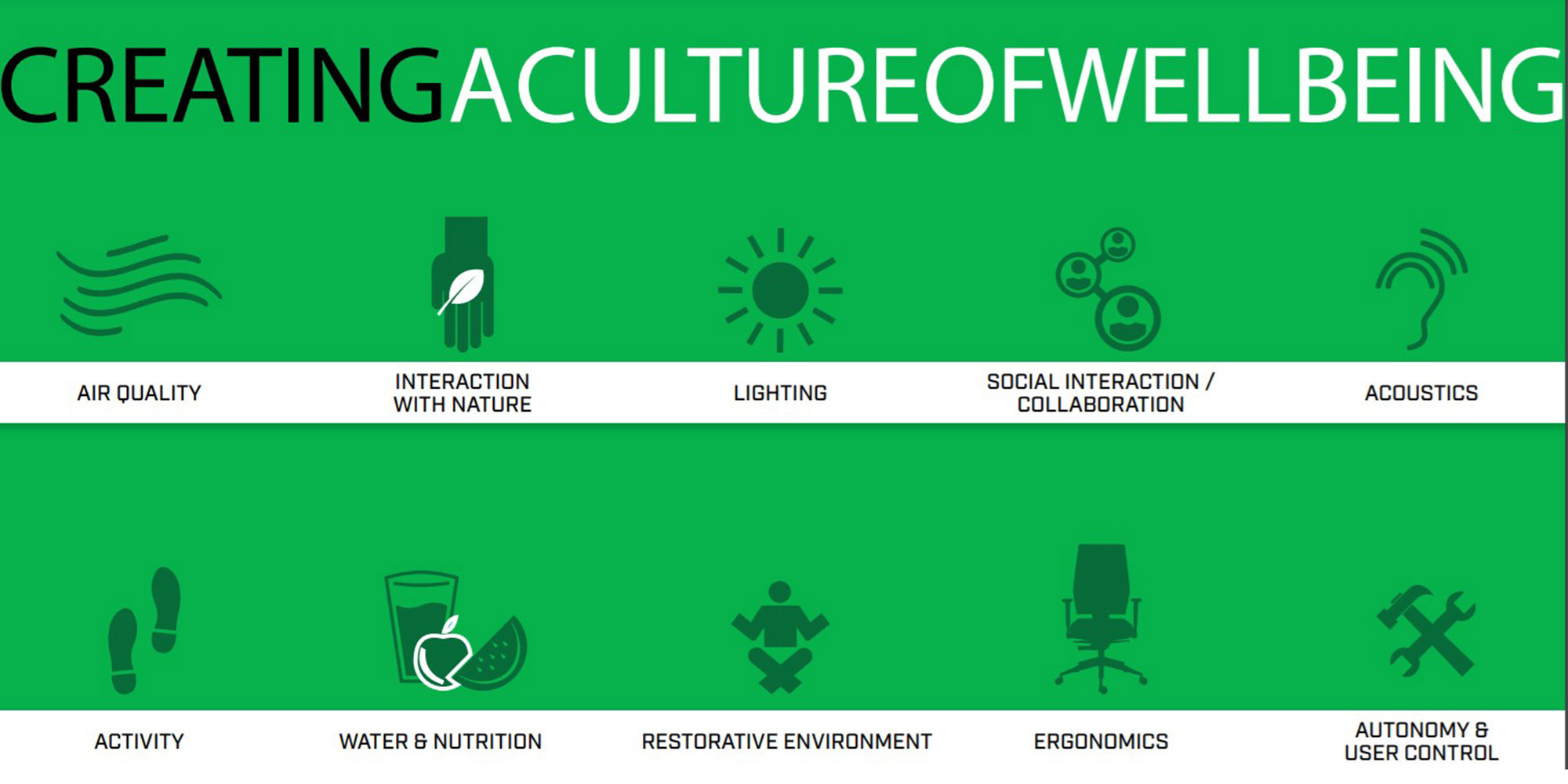 2. Forge connections between trainers and players.
Another important aspect is enabling the connection between the trainers and the players. For the players, practicing good habits and maintaining proper form during training is vital for injury prevention. To create an optimal learning environment for the players, we designed transparent, window-lined training areas that allow the training staff to closely monitor the players — whether in strength and conditioning, training, or hydrotherapy spaces.
These spaces also house top-of-the-line equipment and the latest fitness and rehabilitation technology, including an altitude training room, cryotherapy, hyperbaric chambers, in-ground plunge pools, and an underwater treadmill for complete recovery.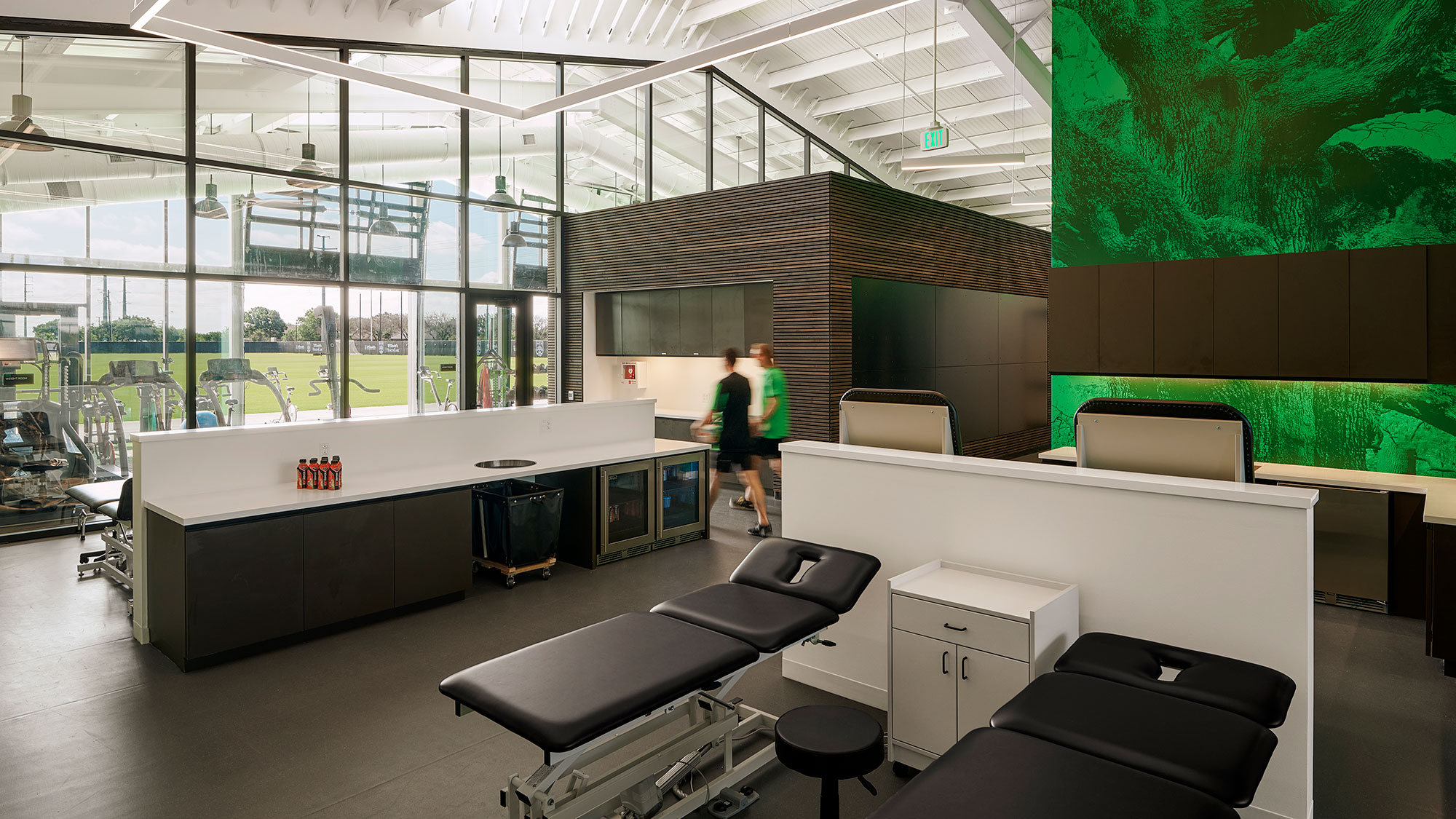 3. Establish indoor-outdoor connections.
Having an indoor-outdoor connection is another central aspect of a performance center that supports a successful training environment. Outdoor connections also provide natural light and ventilation that enhances players' health and well-being. We accomplished this at St. David's with a pre-engineered structure that allows for multiple clerestories throughout the double height spaces. Additionally, we utilized the peaked roof of the building form to create punched openings, bringing in even more natural light.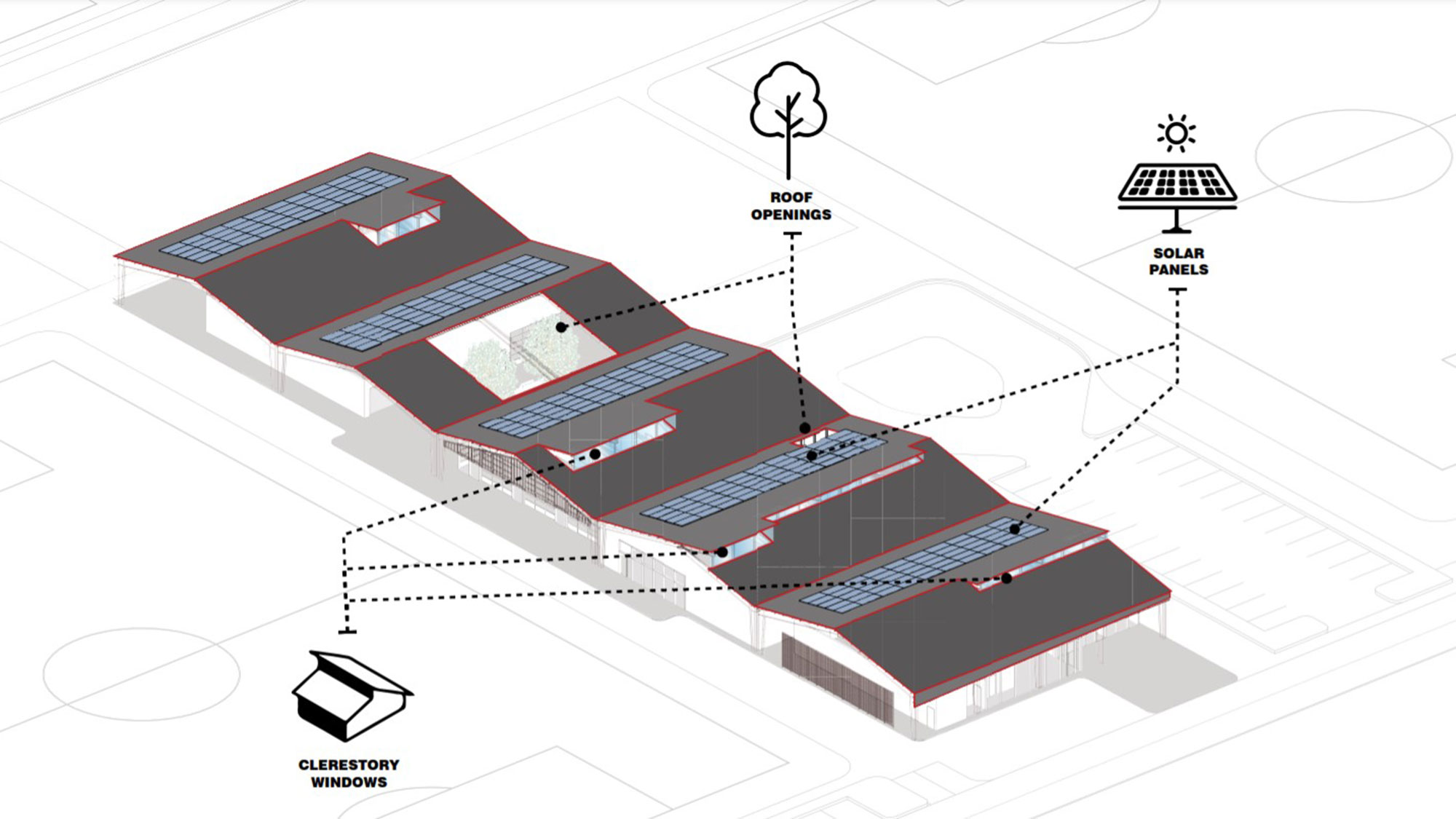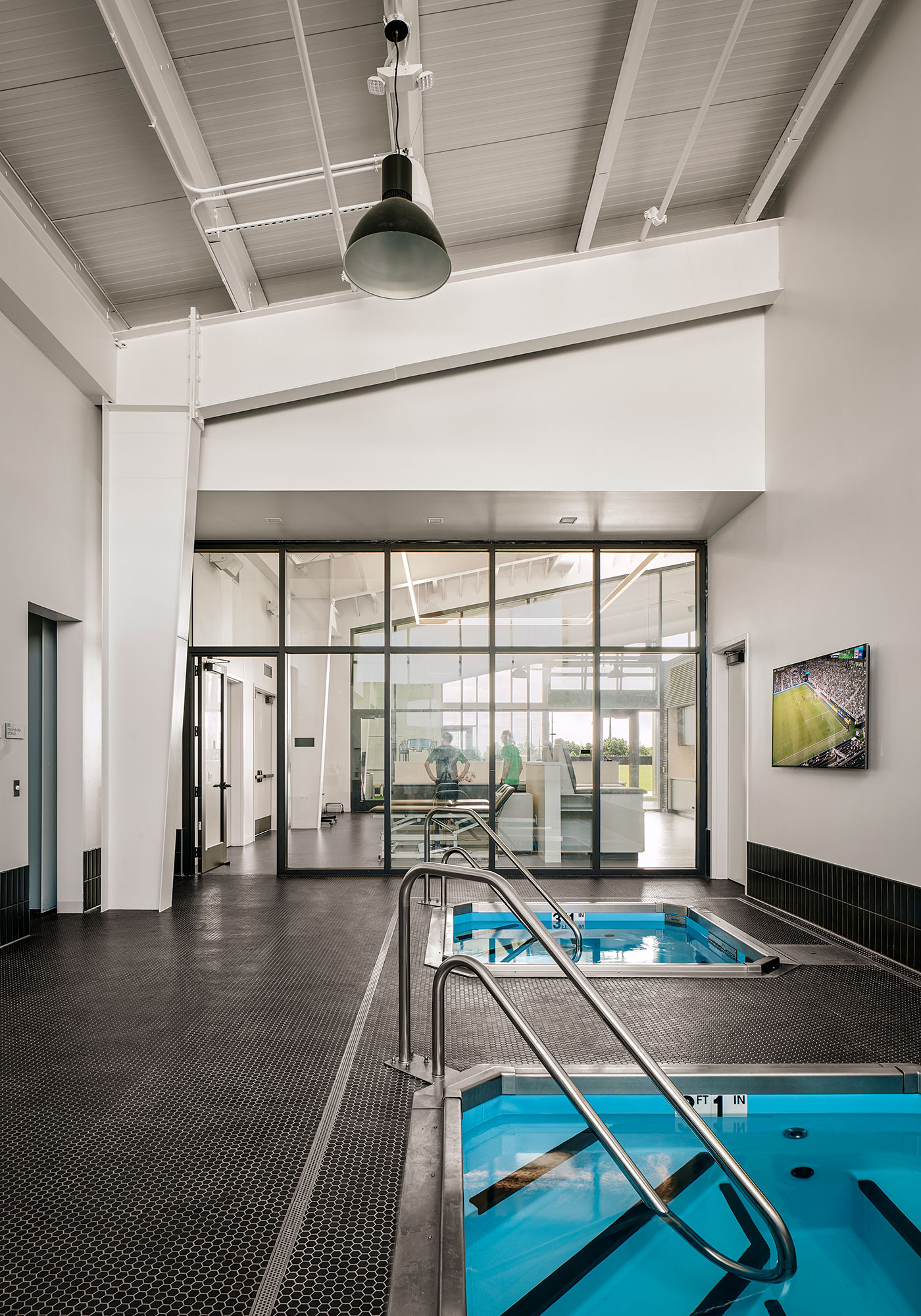 4. Intentionally use materials and branding to motivate and inspire.
The use of materials in an intentional way, with an overlay of team branding and notes of inspiration, serves as a constant reminder of the team's culture, creating motivation zones for all players to do their best.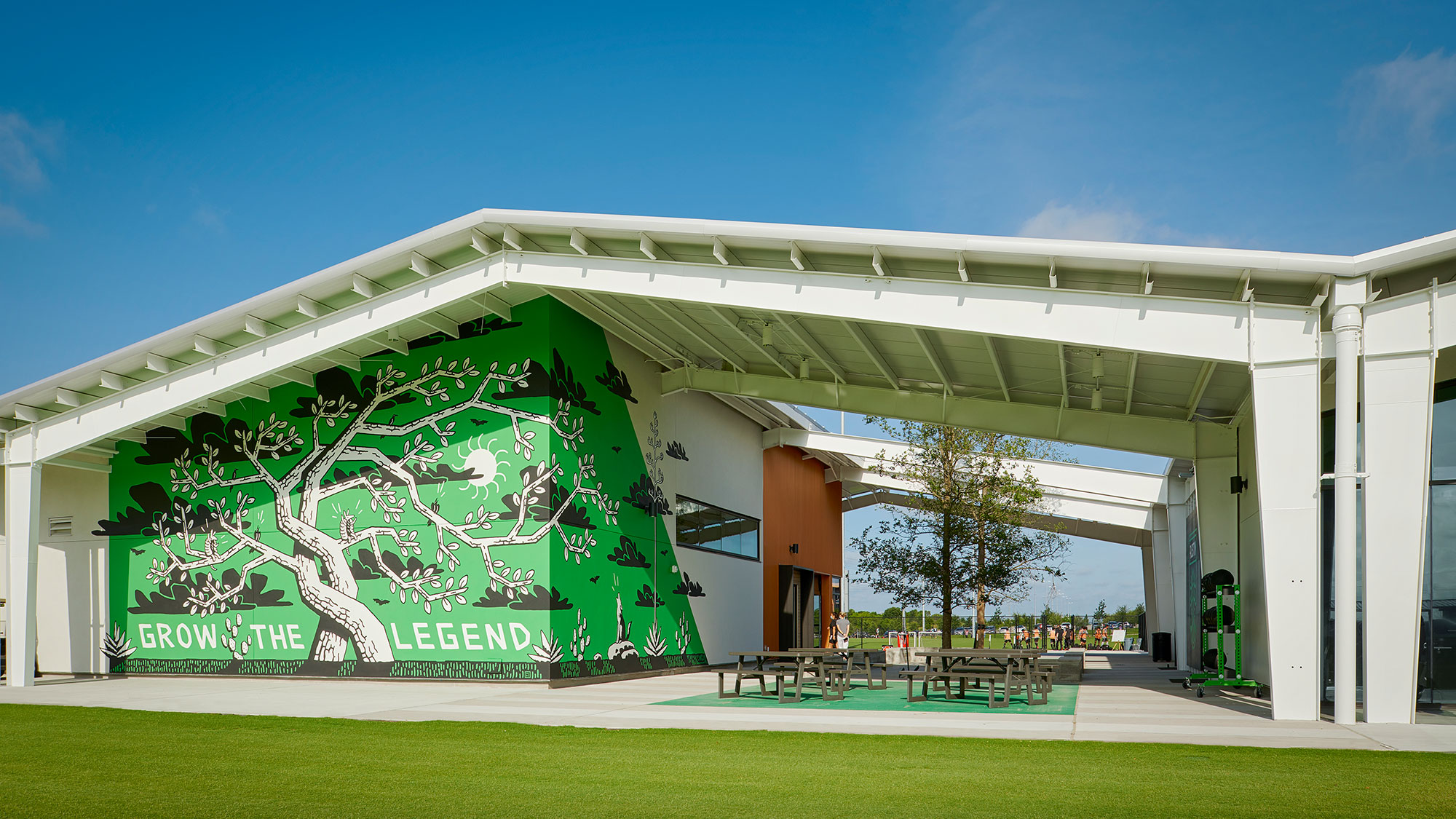 Support for the next generation of athletes
St. David's is also home to the Austin FC Youth Academy, creating an aspirational environment for the next generation to train and play alongside the professional team. The design of the central open breezeway, known as the "dogrun," serves as a connection point between the youth academy and the first team players, offering impromptu moments for interaction. These spaces provide a sense of motivation to work and train hard and communicate the importance of mental and physical health.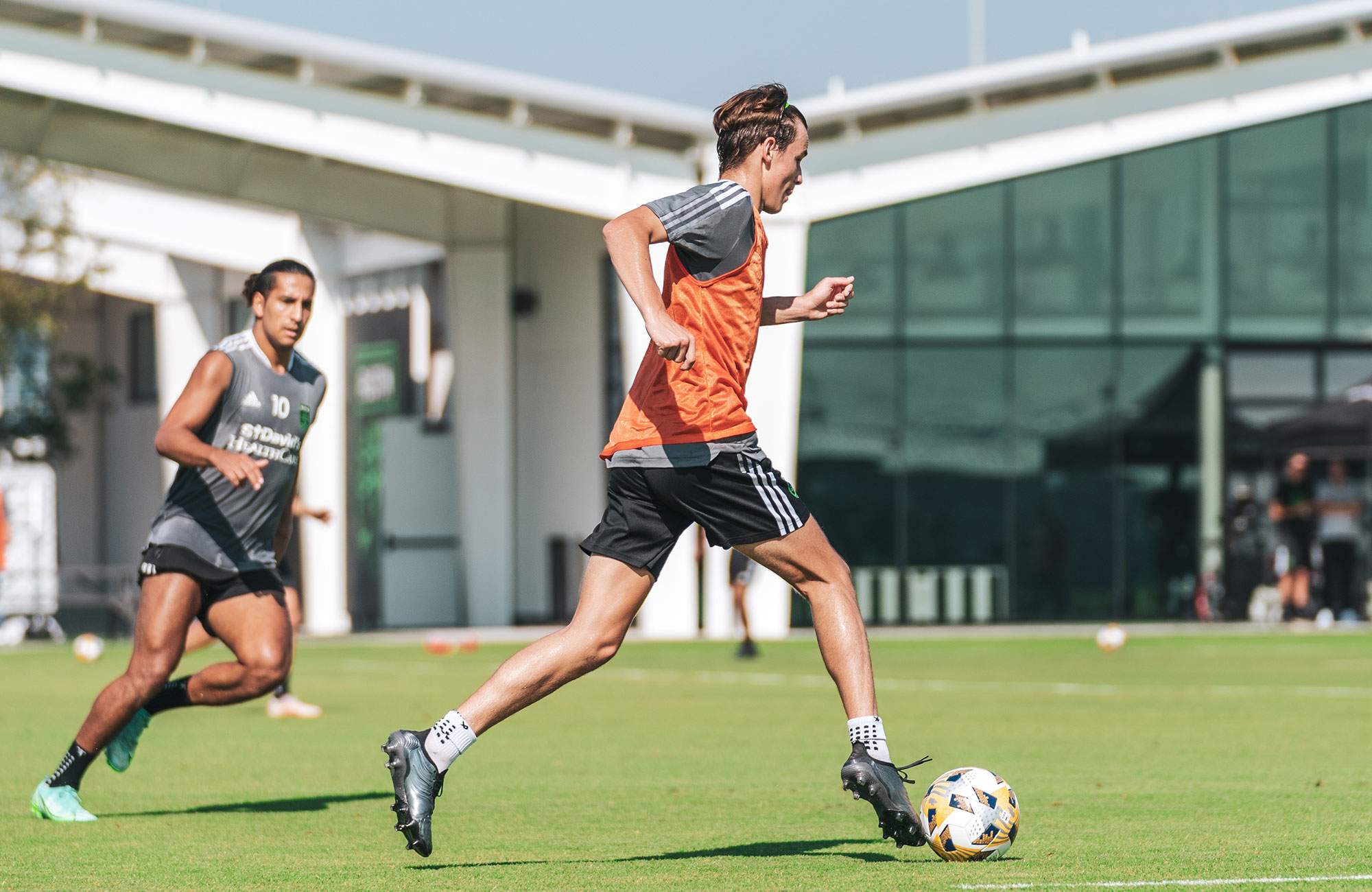 As both professional and collegiate teams look at creating new facilities or upgrading their existing ones, it's important to relay a sense of overall wellness to the conversation. Emphasizing the integrative design of both the building and environment is how we create tailor-made spaces supporting the overall health and performance of athletes, staff, and the entire organization. The team and the entire franchise benefit from a holistic approach to performance and wellness.
For media inquiries, email .